Sometimes all you need is a plate filled with comfort food that will bring your warmth and happiness as you eat. At Archana's kitchen we always try to come up with Ideas that will leave all our food lovers to try something new everyday but at the same time keeping it simple and healthy as well. The Portion Controlled Meal Plates that we bring about are easy to make, home cooked and can be made even on your busy week days.
In today's meal plate we have put together dishes from various places but kept it simple and wholesome. We have made a simple yogurt curry with horse gram lentil. Horse Gram called as Kollu, Hurali Kalu, Kulith in various language is an Ayurvedic ingredient, which is rich fiber, potassium and Iron.
That is accompanied by a sukhi sabzi made from yellow pumpkin. The flavours of the panch phoron really stands out in this dish. Pumpkin are rich in Vitamin A and C and it is known to keep the immune system strong and healthy. It is also considered to reduce cholesterol in the body.
Then the curry and subzi is paired with a whole wheat naan. We have also added a Millet Puliogare that can be had after the roti. To keep it refreshing we have tossed in some freshly chopped salad by the side.
Tips For Portion Control: You can always reduce the number of Naan and Increase the amount of millet according to your diet.
Below are the quantities we have used for a complete portion control meal. You can use these suggestions based on your dietary requirements. We have plated 2 Naan and 1/2 katori Millet Rice the below calories are calculated for 1 Naan.
Total Calories: 400 calories
Horsegram Dal - 1/2 Katori
Pumpkin Ki Sabzi - 1/2 Katori
Salad - 1/2 Katori
Whole Wheat Naan- 1 piece
Millet Puliogare - 1/2 Katori
Read the Guidelines for Healthy Eating Using Portion Control to incorporate healthy eating habits into your everyday lifestyle.
1. Teliah Mah Recipe (Horse Gram Curry)
The curry uses horse gram lentil which has high in iron, calcium and protein. You can also look into other horse gram curry recipes in our website to try different curry for your meal plate :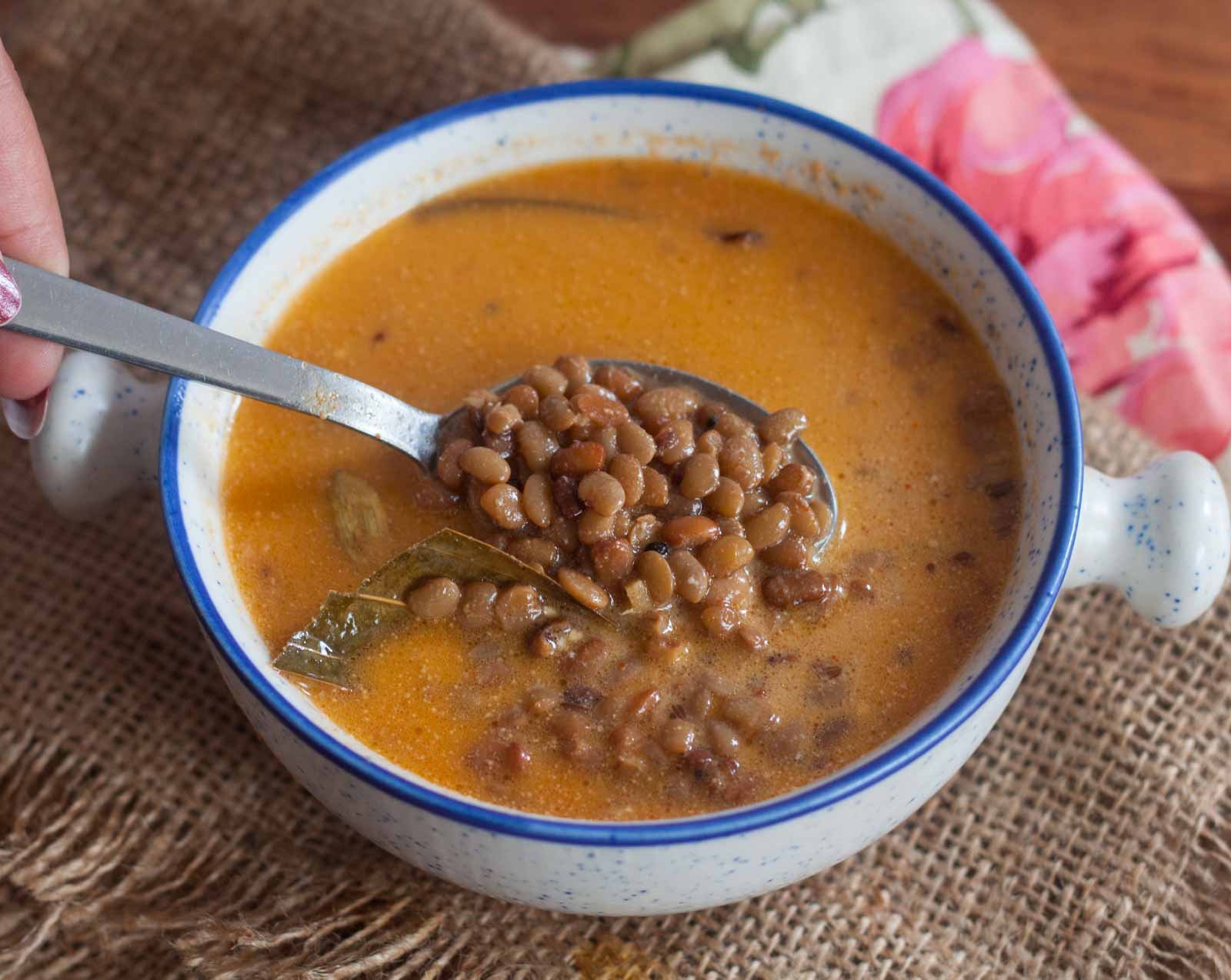 2. Pahari Auriya Kaddoo Recipe (Tangy Pumpkin Dry)
Pumpkin is good for the heart and is rich in potassium, fiber and Vitamin C that all helps in functioning for good heart. The flavours of pumpkin is quite tangy and is enhanced with panch phoron that goes really well with any Indian bread. If you are looking for Pumpkin subzi here are some :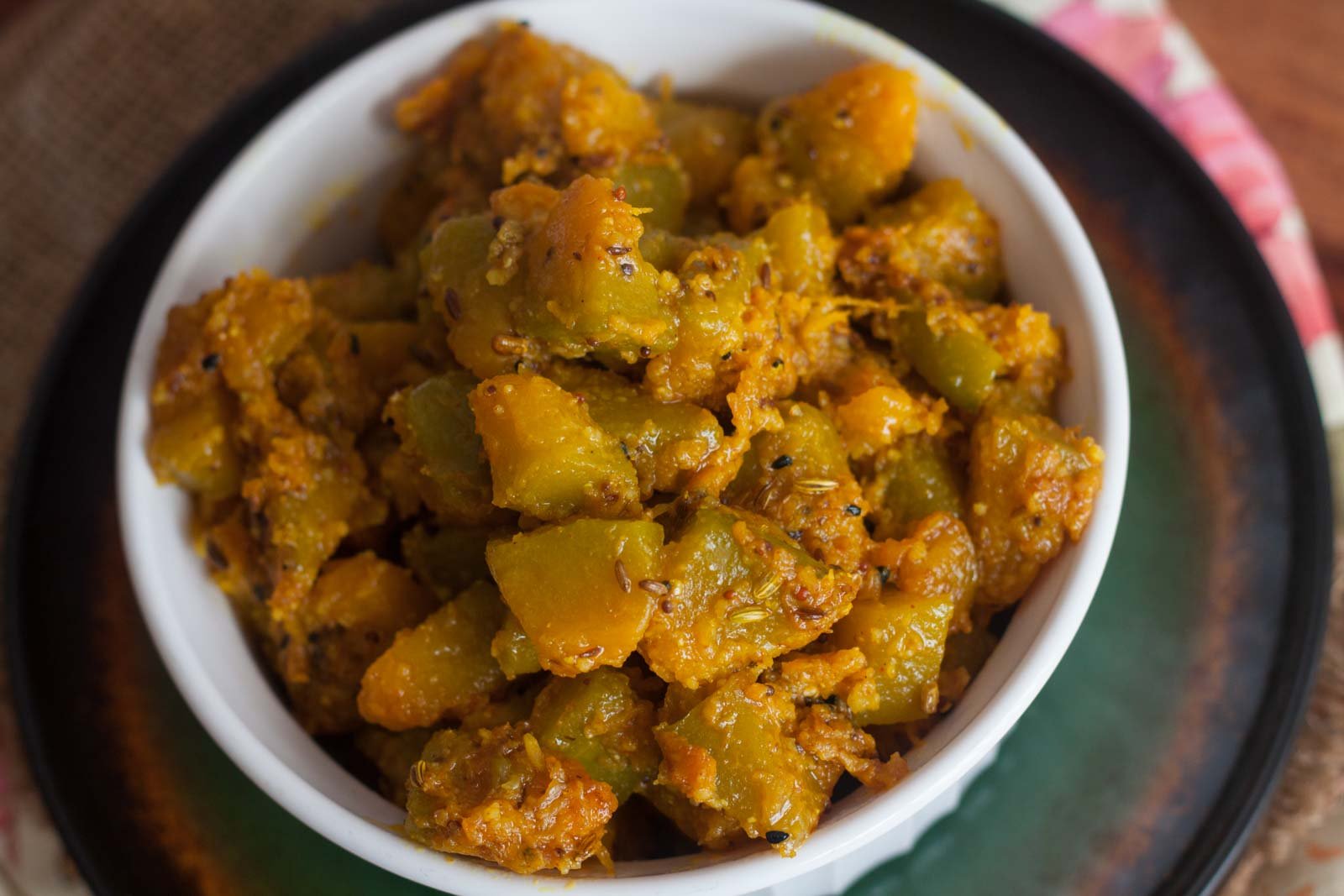 A simple and quick recipe and all you need is a whole wheat flour and yeast. There is no maida and no tandoor required to make this naan. If you are looking for more whole wheat bread recipes here are some :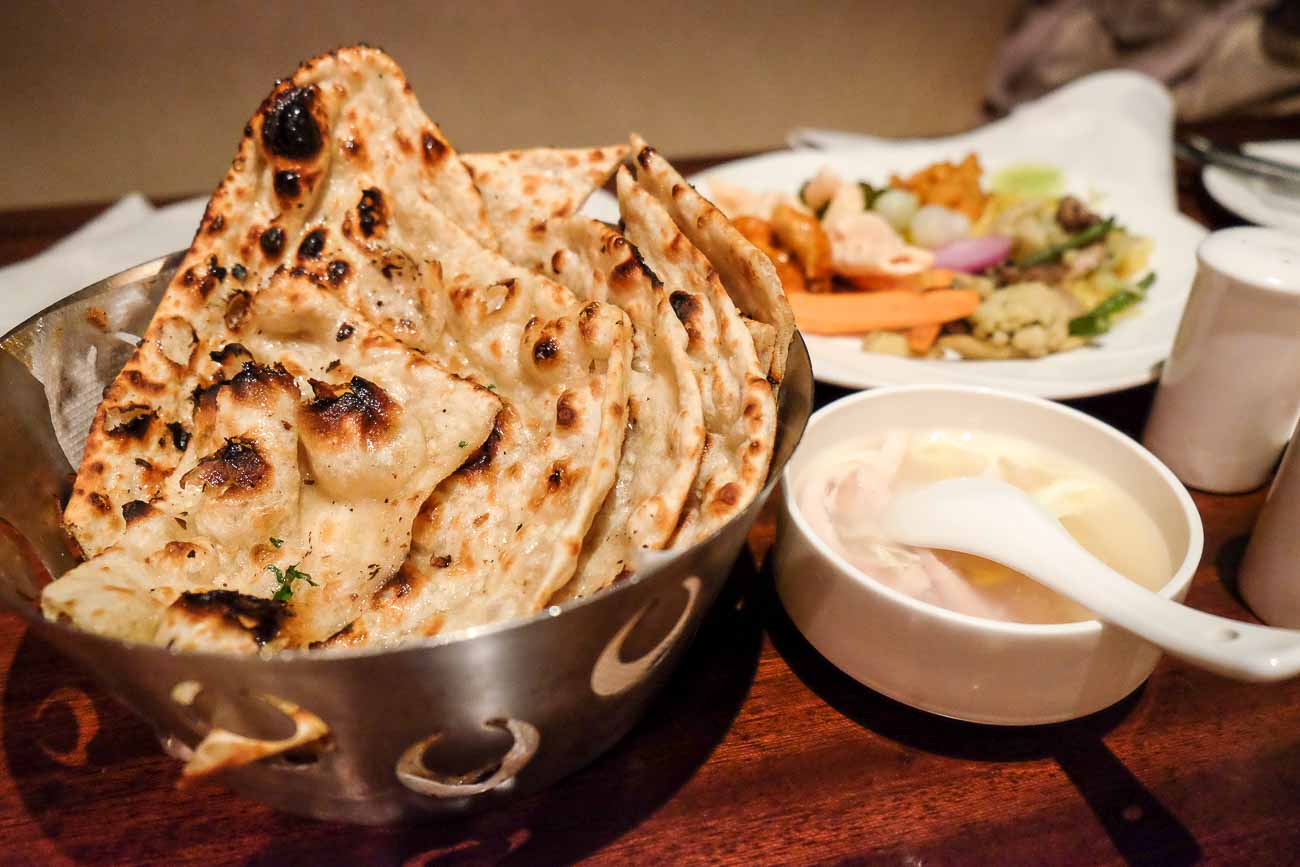 4. Puliyodharai / Puliyogare Recipe (using Millets)
This is added as it is light and not too heavy when you eat all of the other dishes on the plate. Millets are very essential to be added to one's diet as it contains good amount of protein and zinc. If you are looking for millet recipes here are some :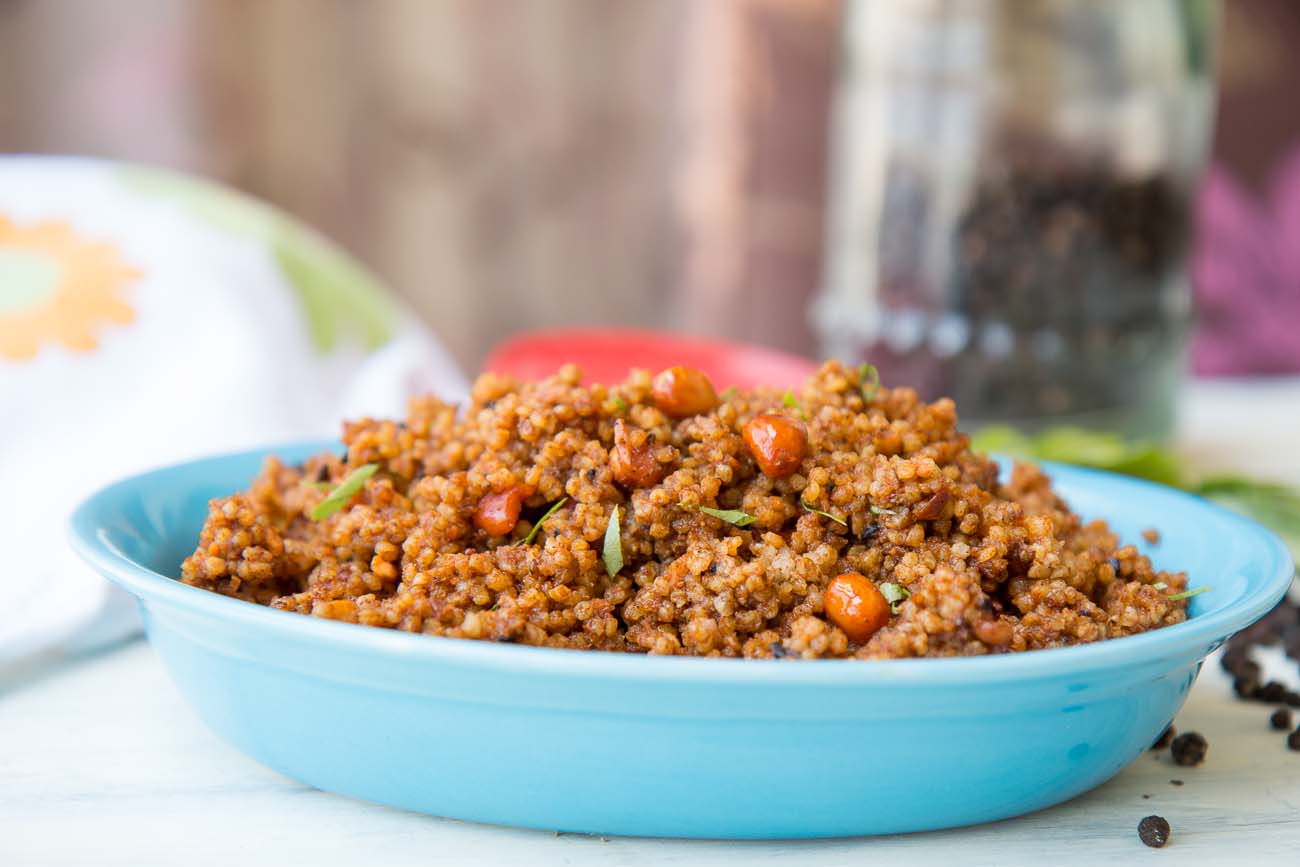 A refreshing salad that is rightly paired with the meal, has all the essential vegetables needed to give you enough Vitamins into your diet. You are also free to try out different salads like :