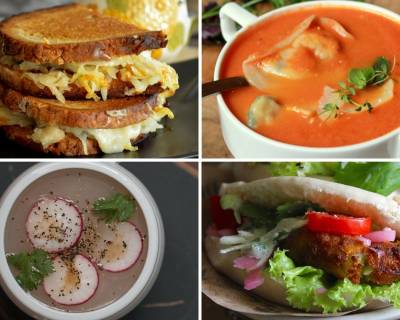 10 Wholesome Sandwich And Soup Combinations For Your Dinner
We love when we eat something that is easy to prepare and delicious to munch on. Especially when it for dinner, we sort to recipes that can be made in less time and are gratifying. Imagine having a mouthful of succulent and relishable sandwich with a sip of ambrosial soup in between every bite, may be coupled with crisps and likely.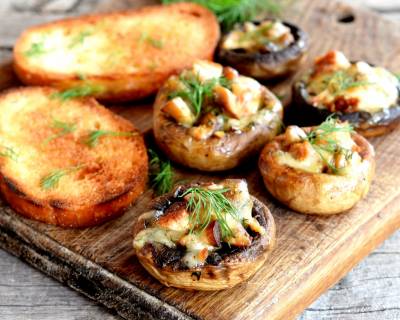 122 Mushrooms Recipes That Are Delicious To Cook At Home
Mushrooms are the fungal fruiting bodies which contain spores for reproduction that grow below or above the ground. Out of the known 10000+ varieties of mushroom, few handfuls of popular types of mushrooms are edible. Mushroom is a protein-rich vegetarian substitute for high protein non-vegetarian foods. There are several benefits attached to consuming mushrooms.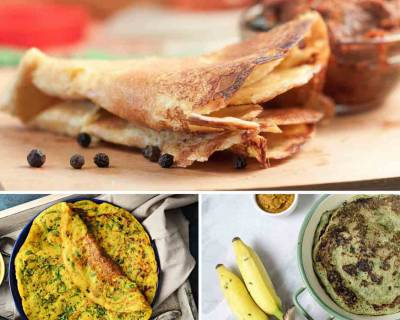 9 Mouth Watering Cheela Recipes You Can't Say No To
Like Dosas are prepared in almost every South Indian household, Cheelas are prepared in North Indian homes for breakfast or snack. The best thing about them is that they are very easy to make and delicious to eat. All you have to do is, combine the required ingredients to make cheela in a bowl, add a little water and make a paste. Then heat a tawa, drizzle some oil, put the batter in round shapes and cook it from both the sides. Voila, your Cheelas are ready to eat.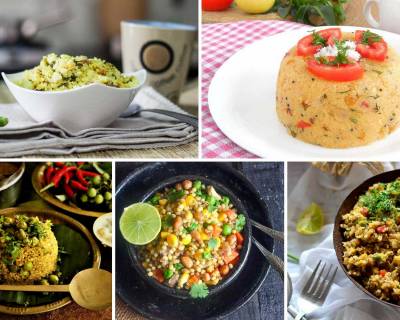 46 Varieties Of Delicious And Appetizing Upma Recipes For Your Busy Morning
Eating healthy breakfast is a mustas it gives us the energy until next meal, but we usually skip it or eat anything which is not healthy and filling. Most of us usually wake up early to make breakfast and pack lunch boxes for our family, but due to time constraints we try and shortcut for our own breakfast. Making something healthy and substantial is possible with a little bit of planning, therefore we have come up with 46 varieties Upma recipes that are easy to make and will be loved by your family. The breakfast menu of upma and cups of steaming hot filter coffee is a common favourite in most of the South Indian homes.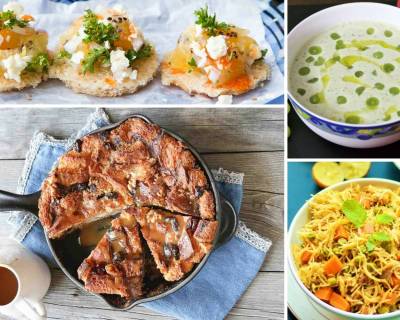 Make Use Of Your Leftover Bread With These 10 Recipes
The airy pockets of sweetish fragrance that is trapped inside a bread is the secret story that is told only to the teeth and tongue. The minute and mild crackling of bread that is heard only when the bread is held close to ears and squeezed gently is the proof of its freshness and the tale of its perfect bake. We like to dip these slices of bread in soups, stews or just with a delicious cup of coffee. Bread is also an accompaniment to pasta, gnocchi and likely. Many continental and Italian main course is incomplete without buttered crisp slices of flavoured breads.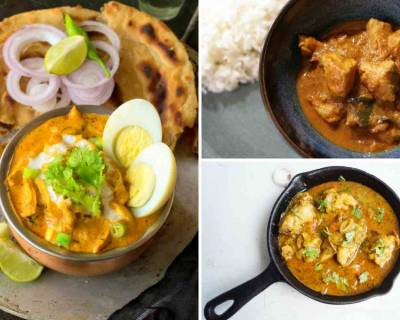 8 Chicken Curries To Try This Weekend From Different Cuisines
Eating everyday food at home can be boring sometimes. As our weekdays are packed with busy schedules, we try and make fuss free recipes as they are simple to make and helps us to fulfill the daily nutrition required for our body. But weekends, we need something that gives us a break from the usual food. For all the non-vegetarian lovers, we have some delicious Chicken curries which you can make in your kitchen from different cuisines. From Goan to Afgani, these delectable chicken recipes are hard to resist and are perfect to serve on special occasions.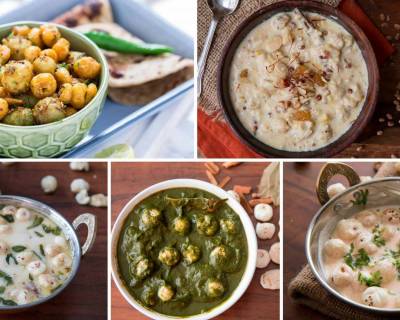 8 Delicious Makhana Recipes For Your Everyday Cooking
India is a country with different religions. With every religion, comes their cultures and traditions. Every festival is widely celebrated and every state in India has its own way of celebrating it. And when it comes to festivals, it is always about food. There are many traditions about what to cook during these festivals which is cooked by our ancestors from years.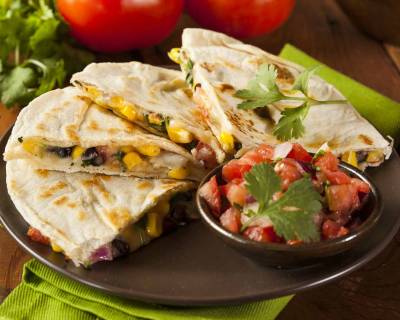 Enjoy A Mexican Dinner With These 10 Delicious Quesadilla Recipes
Quesadillas are one of the favourites in Mexican themed restaurants. Quesadillas spelt as Quesadilla and pronounced as 'qesadiya' might seem a bit confusing for us Indians when you want to address these for a first couple of times and might even sound exotic. But what these bits of plain-looking corn tortillas hide, is a delicious and cheesy mouthful filling within.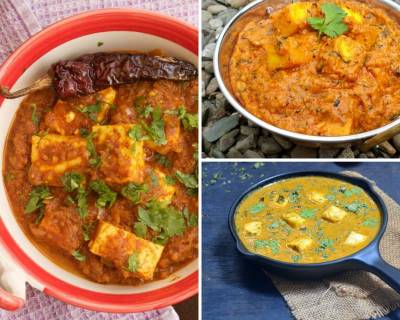 8 Lip Smacking Paneer Gravy Recipes You Can Make For Your House Parties
'Paneer', the word only brings a smile on our face. It is one of those food items which is used usually for special occasions. From weddings to house parties, all the vegetarian food is incomplete without Paneer. Some people use it to make the appetisers while some include it in the main course in form of curries or dry sabzi's. Also from adults to kids, there is no one who doesn't love Paneer. Paneer is high in proteins too, so including it in our everyday meal also helps us to fulfil the daily nutrition intake of the day.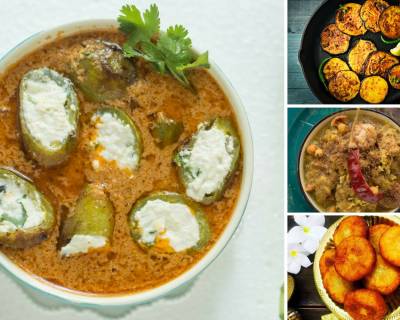 15 Must Try Recipes From Oriya Cuisine
Odia is a cuisine that has influenced by Bihari Cuisine and has influenced a considerable portion of Bengali cuisine. This is since the bawarchi from Odiya cuisine were in high demand during 19th century, especially the demand for Brahmin cooks from the region made many cooks fake their castes to find jobs in Bengal and other neighbouring states.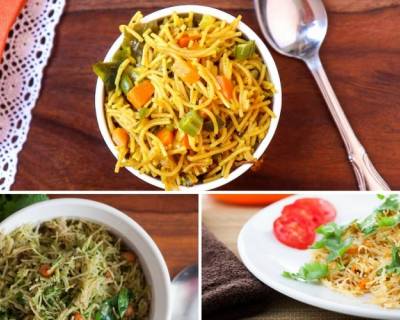 8 Vermicelli Breakfast Recipes For Your Busy Mornings
With the busy schedules and everyday chaos, we are always in a dilemma on what to cook for our breakfast during the weekdays which is easy and healthy at the same time. Also, something which takes less time and also helps us to fulfil our nutrition for the day. One of such dish is Vermicelli Upma, which is made with sevai and a blend of vegetables. Vermicelli, also called as sevai is one healthy breakfast item which you can make for your busy mornings. Pair it up with different vegetables or flavour it with your favourite masala, and your delicious and healthy breakfast is ready.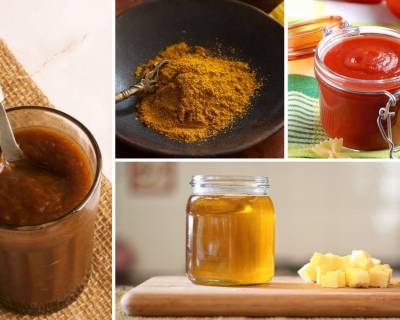 Paste, Purees & Spice Powders: 3 Ways You Can Make Your Fussy Mornings Easier
Making everyday meals a delightful experience is a task at hand that is mastered only with time. Like research scholars, the homemakers need to do a bit of ground work and pick out flavourful ways to feed the everyday food to the whole family. Keeping in mind the dietary, culinary and food preferences, we should plan well that the family enjoys every meal and also provides a balance of nutrition for the day.