Want to plan Wholesome Portion Control Meal Plate for your family this weekend? We have the perfect meal plate for you that is filled with Aloo Matar Paneer Curry, Beetroot Raita, Sprouts Salad, Avarekalu Tikki & Phulka
Plan this colourful and healthy meal plate for a family get together. The reds from the beetroot raita, the green from the Avarekalu tikki and the humble phulka will fill you stomach just right and keep you wanting more.
So, in this edition of Archana's Kitchen Meal Plate, we have a delectable gravy of Aloo, Matar and Paneer in a tomato gravy that can be paired with a light and thin phulka. Mattar in other words called as green peas is rich in Protein and Paneer as well.
A healthy portion of Salad made of sprouts with a squeeze of lime on top for makes for a tangy taste. Every meal should have a component of curd to it, so we always add a raita or a bowl of curd to the meal;this meal includes a delightfully colourful beetroot raita. Adding a vegetable into your fresh cup of curd is a great option to blend in nutrients into your meal.
Since we have a season of Avarekalu or Broad beans going on, we decided to make a tikki along with some Potato as an appetizer, if you want you can also make an Imli chutney to go along with it. These beans are a master source of soluble fiber and proteins.
Tips For Portion Control: Instead of whole wheat Phulkas, you can add whole Wheat Millet Phulkas, Jowar Phulkas to keep it diabetic friendly as well. You can add just one phulka and add more Salad and Raita instead to make this meal more nutritious and filling.
Below are the quantities we have used for a complete portion control meal. You can use these suggestions based on your dietary requirements. We have plated 2 phulkas and the below calories are calculated for 2 phulkas.
Total Calories:
Aloo, Matar, Paneer Sabzi- 1/2 Katori
Sprout Salad - 1/2 katori
Beetroot Raita - 1/2 katori
Roti - 2 pieces
Avarekalu Tikki - 1 piece
Read the Guidelines for Healthy Eating Using Portion Control to incorporate healthy eating habits into your everyday lifestyle.
A slight twist to the famous Punjabi dish of Aloo Matar, we have added Paneer to make it a heavier and more nutritious side dish. This curry is prepared in a tomato based gravy cooked in spices and topped off with cream to make it richer.
If you like this recipe, here are a few more Punjabi Dishes
A delightfully colourful raita with cooked beetroots added to whipped curd and finally tempered with mustard seeds. You can either chop the beetroot finely or grate them, saute on a pan until they are cooked and added to the whipped curd. The sweetness of the beetroot comes out when they get cooked which can be tasted in the raita.
If you like this recipe, here are a few more Raita Recipe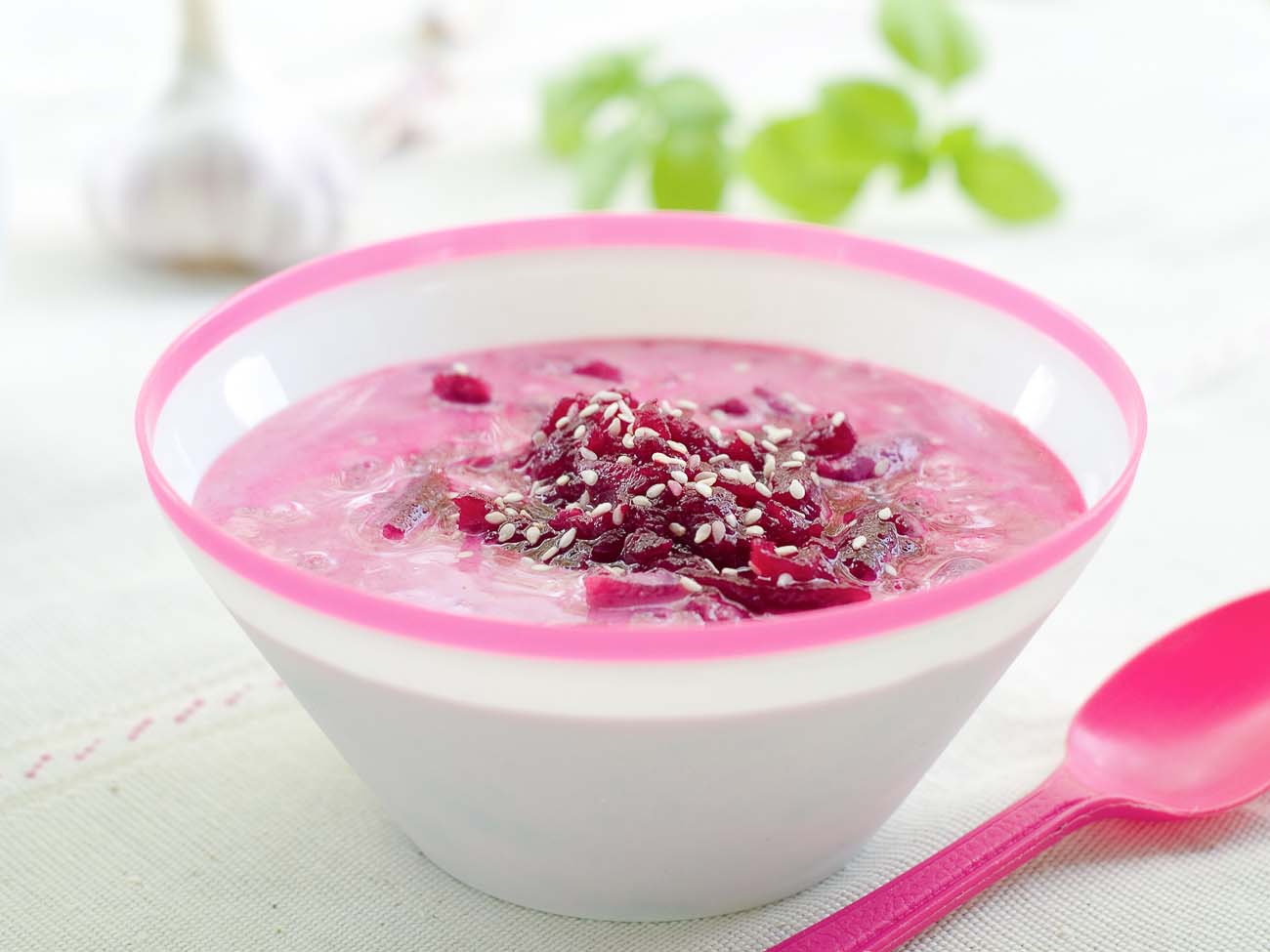 A delightfully easy to prepare salad as all it requires is a few chopped vegetables and sprouts. It is quite simple to make sprouts at home, you can make a large batch of sprouts and store it in an airtight container in the fridge for up to two weeks.
If you like this recipe, here are a few more Sprouts Recipes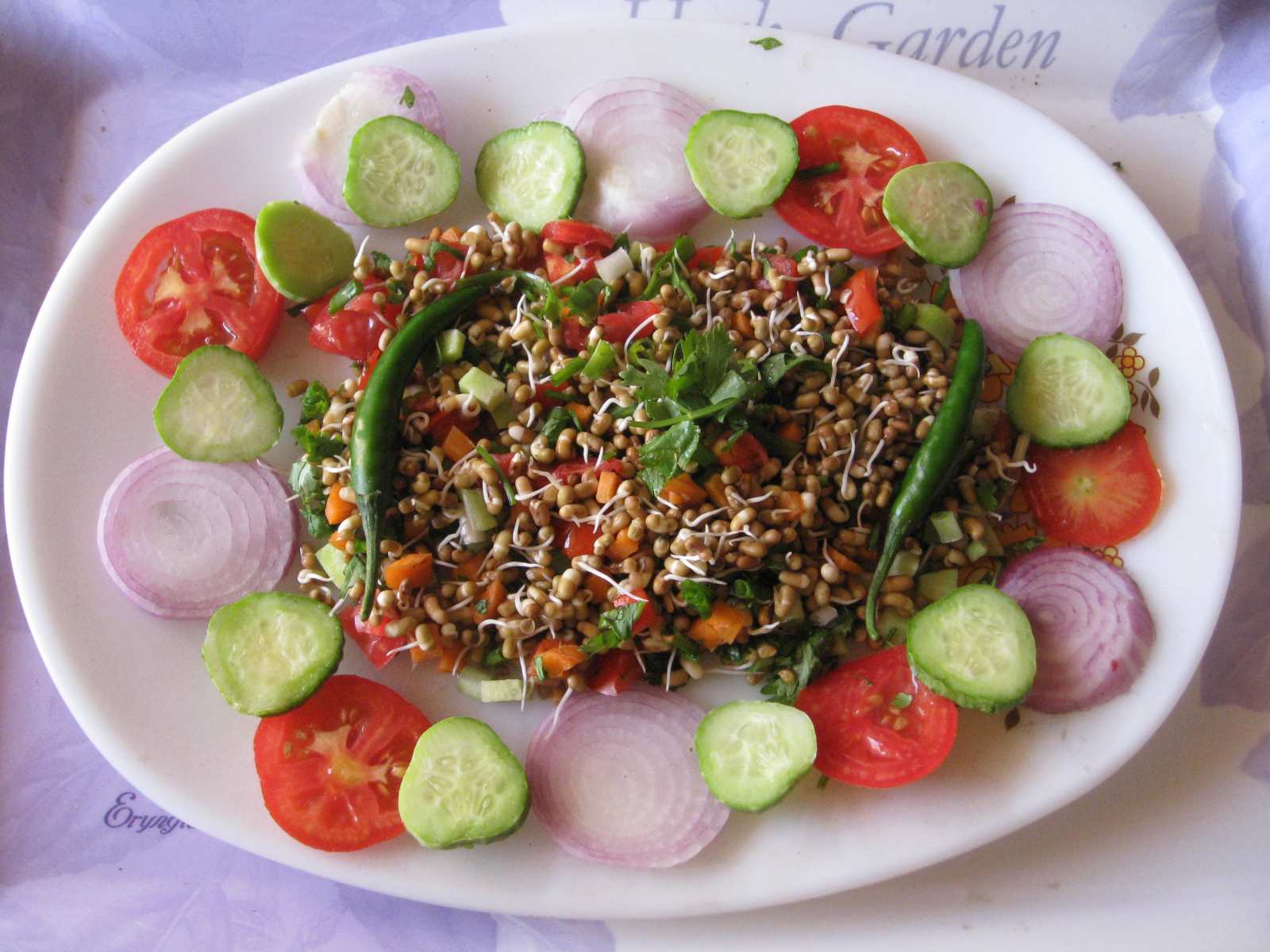 A delicious and easy to prepare snack or appetizer that required minimum effort from your side. You can pressure cook the Hyacinth beans or Avarekalu and Potatoes together, once done mash the all together, spice it and make them into tikkis. Do not miss out on making these tikkis this season.
If you like this recipe, here are a few more Avarekalu Recipes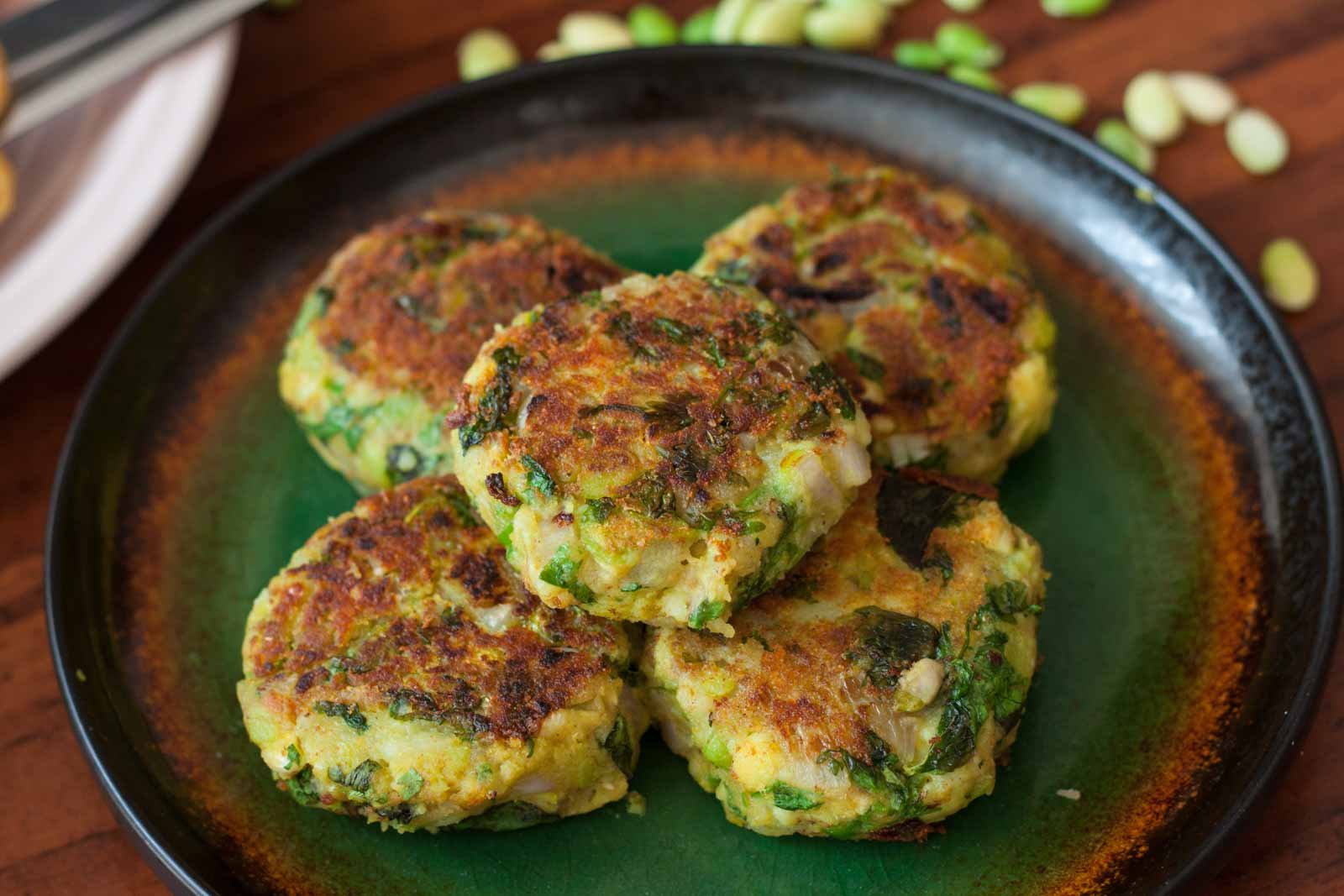 A hand kneaded wheat based bread prepared by cooking on direct flame that enables it to puff into a balloon, makes it a light bread for your meals.