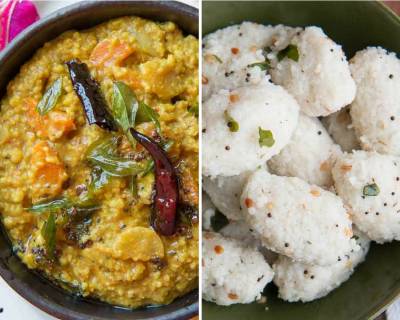 6 Flavorsome Recipes To Cook From Healthy Barnyard Millet
Millets are the sturdy seeds that grow even in drought conditions and hence have the acquired immunity against a lot of adverse weather, making them a source of health and nutrition. Called by various names in India like Sanwa rice, moraiyo, oodalu or kuthiraivali in various languages, this millet can be used in many ways to bring it under consumption. This sanwa tastes much like rice when cooked and hence be used in many main course recipes as well.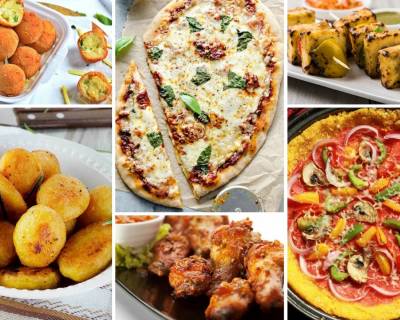 10 Appealing Pizza And Appetizer Combinations For Your Weekend Party
Pizza is a food that has crossed the geographical borders of Italy and now has a universal acceptance, mainly sneaking into most of our weekend menus. While pizza and pasta are among the staple recipes of Europe, pizza is confined to being a dish that is often ordered from restaurants instead of being prepared at home.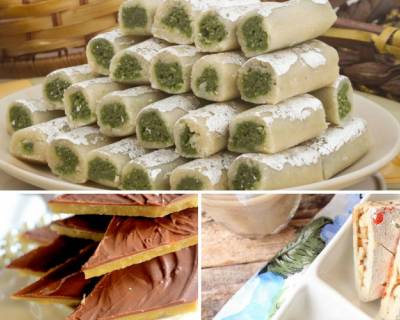 5 Mouth Watering Sweets You Can Make Using Cashew Nuts
Whether there is a festival or a special occasion in India, Dry Fruits are a must in every snack platter. Among the various dry fruits available, cashew nuts, the kidney shaped nuts are everyone's favourite. We can just munch on them without even realising how many we had already. They are loved by each and everyone in the family, whether they are elders or even kids. While we can have them as it is, how about creating some lip smacking and absolutely mouth watering sweets from these cashews.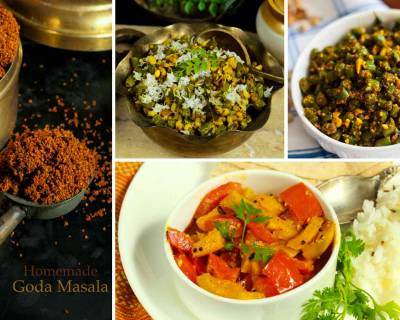 5 Maharashtrian Side Dish Recipes Using Goda Masala
Food is a quintessential part in all our lives. Food becomes the main topic that brings people together. As Indian is vast with various regions there are lot to be discovered in each cuisines. The local produce, the way of cooking, the geographical features will all help in molding the cuisine to be unique. Every dish has its flavor developed from the right type spice blend that has been used. So every cuisine have their own way of making their own spice blend based on the availability of the spice. The freshly ground spice mix will always create a warmth and homely flavor that can be easily identified while you taste the food.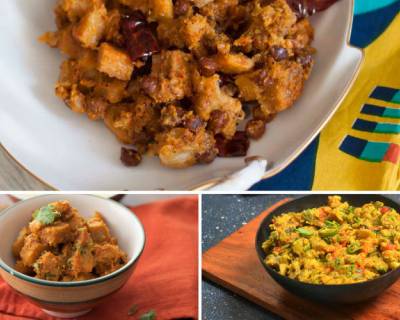 8 Delicious Yam Recipes You Can Cook For Your Main Course
Making a regular meal can be a task sometimes, as we don't want to repeat the vegetables as it gets boring and our family does enjoy it. On top of that, we have to select different vegetables for our meals so that the essential nutrients are fulfilled for the day. There are some regular vegetables which we use soon daily basis but there are also some which we don't use very often and one of them is Yam. It is a staple vegetable for West Africans and is included in their meals very often.
Protein Rich Appetizer Recipes For Your Dinner Party
It feels so nice to have a get together at home. Having everyone whom we love and who we consider special in one place makes us so happy. The house parties always have that hangover of memories that will last for a long time. Parties can be themed differently according to the age group and the dietary preferences of the crowd participating.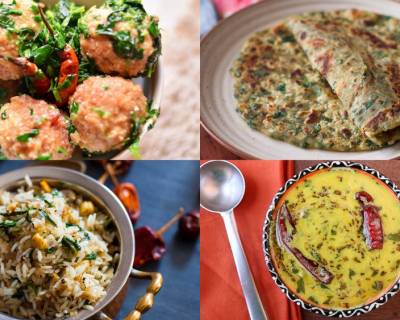 Benefits Of Methi And 20 Ways To Include It In Your Diet
An Indian kitchen is incomplete without methi or fenugreek leaves, also called as keerai in South India. It is one of the many green leafy vegetables that is used more as a herb in most cultures than it is used as a dietary food, but in India it is more of a staple vegetable. Fenugreek is an annual plant in the family Fabaceae with its leaves and seeds used across regions for medicinal and dietary purposes. India is the largest producer of methi, with maximum production concentrated in the state of Rajasthan with over 80% production of the country coming from here.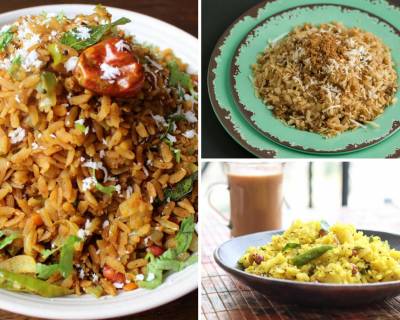 15 Poha Recipes From Different Regions Of India
When it comes to breakfast, nothing comes close to the deliciously steamed, fragrant poha that is a breakfast staple in almost all of India (PS: if you are anything like us, poha is an absolute favourite anytime of the day). Poha in North India, Chuda in Orissa, Atkulu in Telugu, Aval in Tamil Nadu, Avalakki in Kannada et al, this beaten rice goes by different names in different parts of our country. It is almost as good as an instant food given the time it takes to prepare it, also the ease with which it can be cooked makes it a favourite amongst everyone right from, mothers and wives who are always worried about having their families fed good breakfast, to students and working individuals who are leading a bachelor life away from home.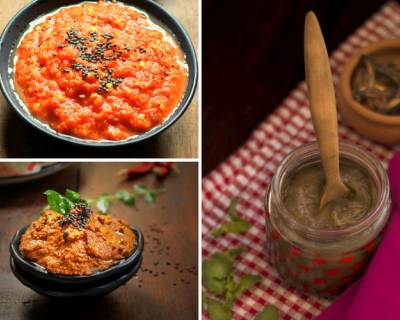 12 Lip Smacking Chutneys To Serve Along With Your Monsoon Snacks
Hot pakoras dipped in spicy delicious chutney only remind us of our childhood days when the smell of flavourful pakoras used to come from the kitchen during the monsoon season. Well, nothing is changed! We still crave for these snacks and chutney whenever it rains. The joy of sitting with friends and family enjoying the delicious food is different all together.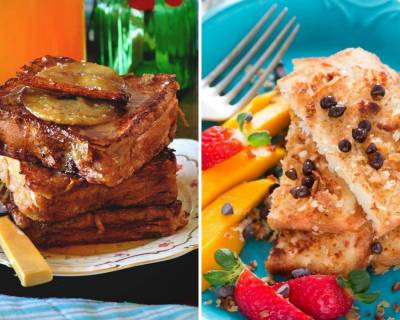 10 Delicious French Toast Recipes To Cook On A Sunday
One of the popular choices of breakfast in West is a bread toast. It is also common to have it along with poached or scrambled eggs. Unique recipe and cooking method deployed in France gave French toast, its name. Bread is dunked in milk and then in beaten eggs and then the slices are toasted to make French toast. This is then topped with fruits or syrups or plain honey.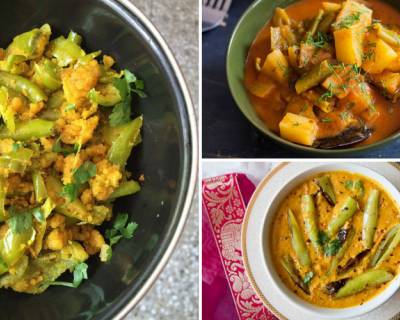 7 Appetising Mirchi Recipes To Cook Along With Your Meal
'Mirchi', also called as Green chillies is a vegetable that is mainly used to spice up our food. While the tiny chillies are spicy, the bigger ones are less spicy and can be eaten as it is. Mirchi is used on a everyday basis in Indian food, as its spiciness enhances the taste of our food. Whether it is a sabzi, raita, pulav or a flat bread, Mirchi is used in almost everything we make.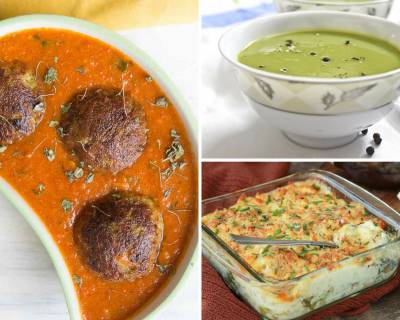 21 Drool Worthy Recipes You Can Make With Broccoli
Broccoli is one of the healthiest vegetables the mankind has been blessed with. Also it is hugely appreciated for its unique taste and crunchiness. It belongs to the family of cruciferous vegetables with the likes of cabbage, cauliflower, brussel sprouts et al. All around the world people are now including broccoli in their regular diets owing to its numerous health benefits.