Have you ever experienced that you are on a road trip and craving for some lip smacking food which will satisfy your taste buds? Well, I do experience it a lot and the best part about these road trips are that I get to eat at the roadside dhabas, which serves some mouth watering food.
What is a Dhaba?
It is a small food joint, especially found on the road side of the highways in North Indian states like Rajasthan, Gujarat, Punjab, Uttar Pradesh and Haryana. You must be thinking what is so special about these dhabas? The thing that makes it special is the use of fresh vegetables directly from the farm, local spices and the old style of cooking. The taste of the food is all together different as compared to what we cook at our homes.
I have seen my parents stopping at these road side dhabas whenever we took road trips and enjoyed the food everytime. But I got more curious to experience the different delicacies after I saw the famous duo Rocky And Mayur's show "HIGHWAY ON THE PLATE''. The lip smacking food from these highway dhabas made me hungry even if I had lunch 5 minutes ago. Let me tell you my favourites after I experienced the taste of some good 25-30 Dhabas In North India.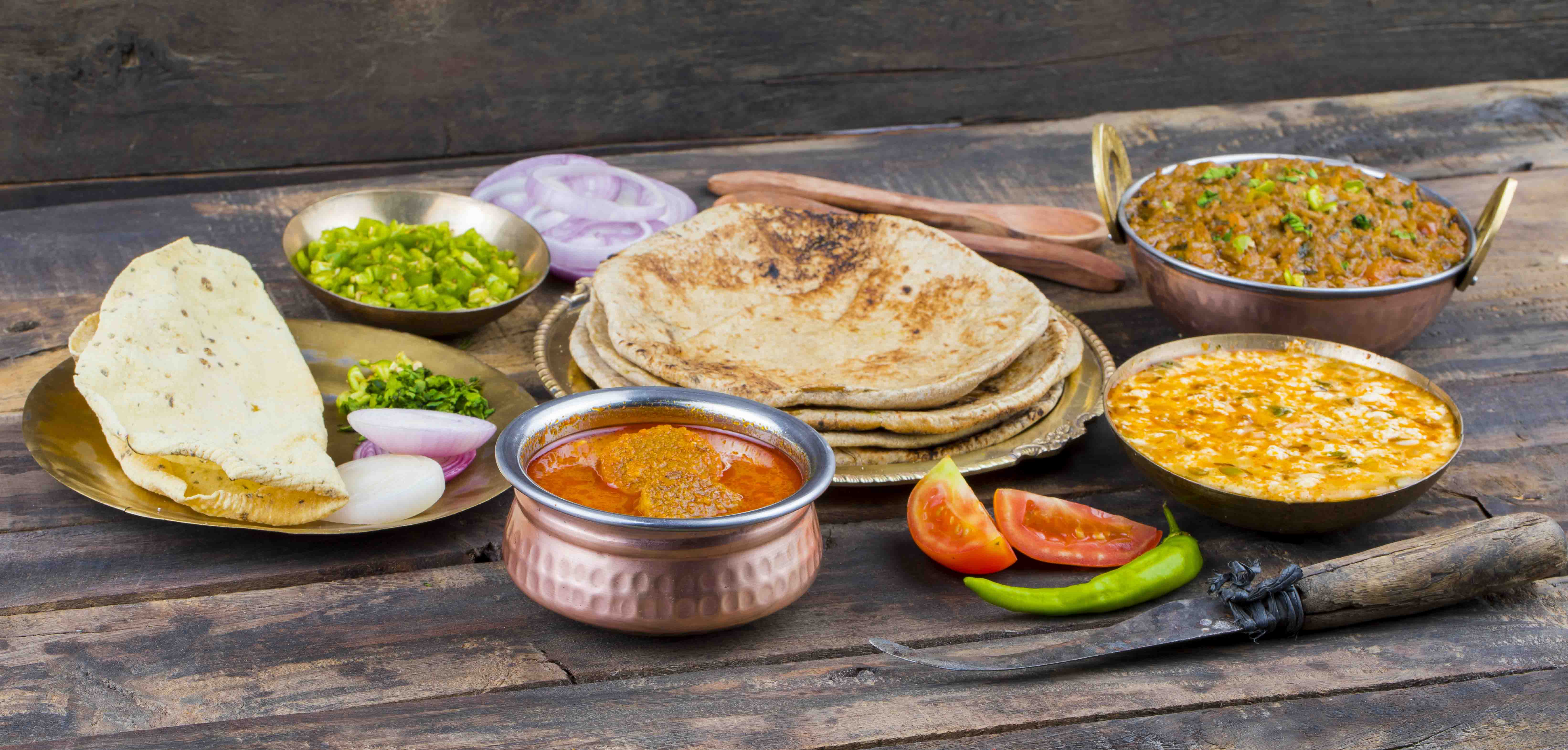 Dal Tadka & Dal Makhani - The ginger garlic tadka on the dal tadlka has my heart. It gives dal such a nice flavour that you will keep eating it even if you are full. Equally delicious and creamy, you can try this Dal too, if you love eating Kali Dal with Rajma.
Pyaaz Wali Kadhi - Thick yogurt gravy with onions, this is a speciality if you eating at a Rajasthani, Punjabi or a Kathiyawadi Dhaba.
Sev Tamatar Ki Sabzi - Delicious combination of Sev and Tomato which are cooked with onion, ginger, garlic and green chillies. This is a must try if you are eating in a Dhaba for the first time.
Paneer Butter Masala- Paneer is everyone's favourite! Even if we go in a vegetarian restaurant, our first choice is Paneer. Well, if you like Paneer, you don't want to miss it.
Moti Roti, Rumali Roti & Masala Pulav - I never eat a Phulka when I am eating at these Dhabas. To get the most flavour of Dal and Sabzis, you must try a Moti Roti with lots of ghee in it. If you are eating a Non Veg dish, then you must try their Rumali Roti and Tandoori Roti. Masala Pulav is another dish which is spicy and lip smackingly delicious and tastes great with Dal Tadka.
Dal Baati Churma - If you are in Rajasthan, you should definitely go for this combination. Dal and Bati are cooked on coal and has different taste all together. Desi Ghee on top takes it to another level with fried Green Chillies and Onions.
Tandoori Chicken, Butter Chicken & Tawa Chicken - If you are looking for something Non Vegetarian, these are your dishes. Try this and you can thank me later!
Stuffed Parathas - If you are stopping for Breakfast, do give their stuffed Parathas a try. My favourites are Gobi Ka Paratha and Pyaaz Ka Paratha.
So next time you want to taste the flavour of these Dhabas, you don't have to take a road trip in North India, you can just try these recipes at home. But if you are planning to travel, don't miss the Dhaba food for sure. Here are some Dhaba Style Recipes that you can make in your kitchen:
Style Of Cooking And Vegetable Source:
I used to always think that we use the same vegetables and the method of cooking, then why do the taste differs from the actual Dhaba Food. Then the next time, I went to a Dhaba I asked them about their source of vegetables and style of cooking. Most of the North Indian Dhabas have their own farm or a small farming land at the back side of their dhabas where they grow these vegetables. They pluck it fresh and use it in their sabzis, therefore the taste differs.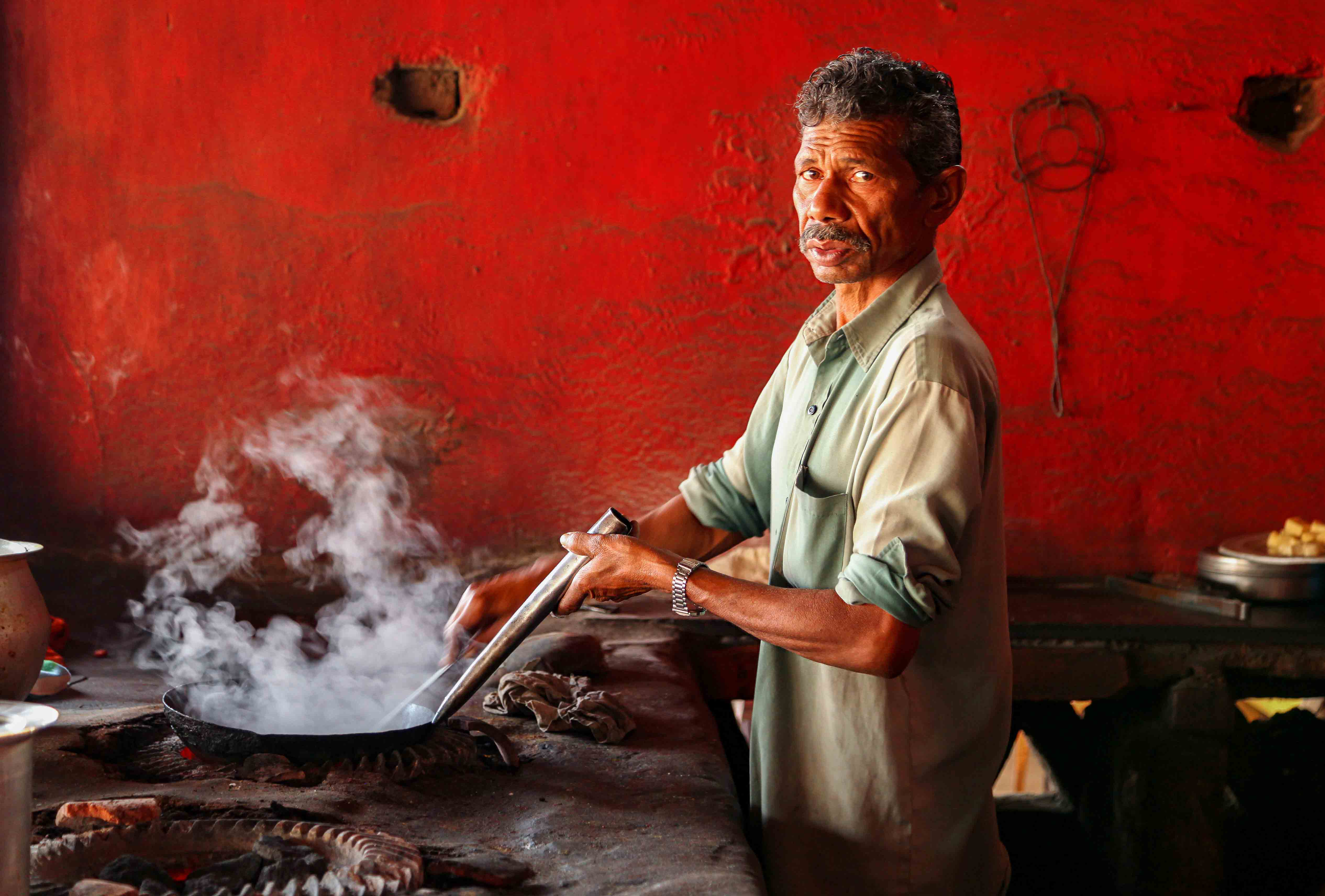 Another point is their style of cooking. They cook their food in mud ovens and tandoors just like people cook it in the rural areas, which gives an earthy taste to their dishes. The most important thing is the use of Desi Ghee which is extracted fresh in their villages or in their farm. So now you know why eating at Dhabas is so special. So whenever you are on a road trip next time, do not forget to stop at a Dhaba for your meals.