The royal state of India, Rajasthan is known for its culture, tradition and history. It is one of those states which comes into our mind immediately when we think about taking a vacation. But what is it, that makes it so special! Besides historic forts, beautiful palaces and sand dunes, there is one thing that differentiates Rajasthan from other states of India. THAT IS FOOD!
You must be thing what is so unique about it? Well, let me tell you that the authentic food of Rajasthan uses very less vegetables due to the scarcity of vegetables and water during war times. Everything is available now in the market, even in villages, but in older times people use to make dishes which needs less vegetables due to scarcity of water. Therefore, the use of besan (gram flour) is more in Rajasthan. In older times, they preferred food which could last for several days and could be eaten without heating.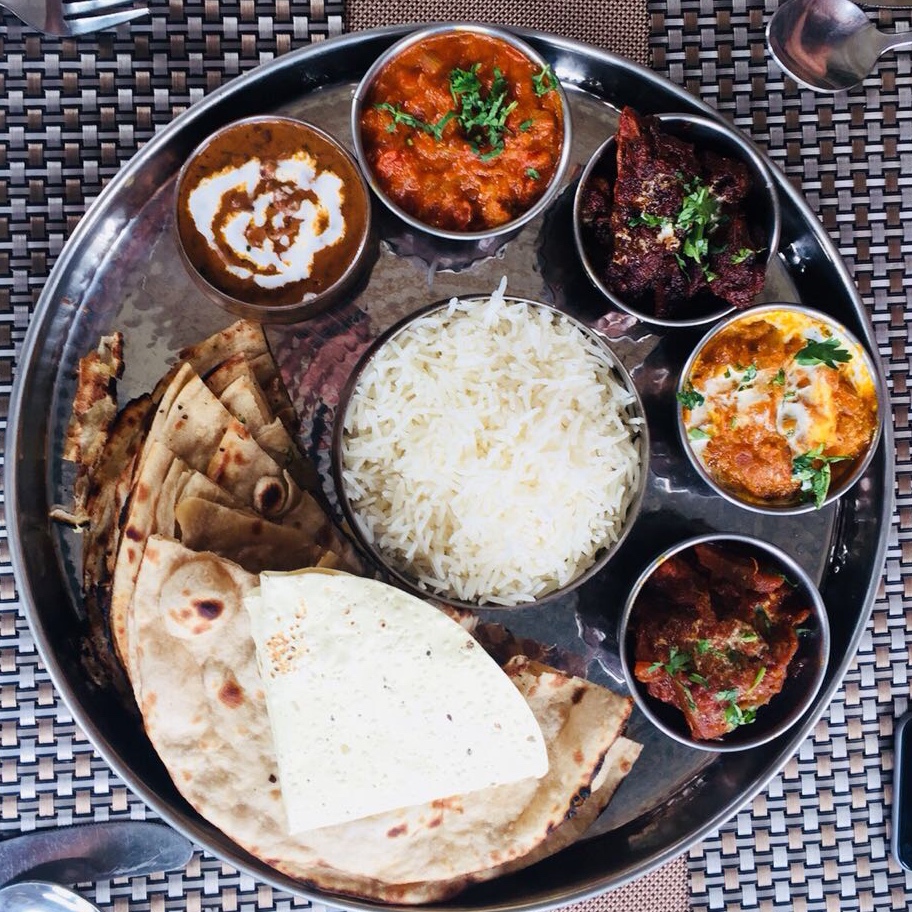 Mewar And Marwar:
Rajasthan is also divided into two, Mewar and Marwar. There are many recipes that are eaten in a different way in both the parts. For instance, in the most popular dish of Rajasthan "Dal Baati Churma", Baati (a Rajasthan bread which is baked or fried) is eaten with Chilke Wali Moong and Chana Dal, while in Mewar it is eaten with Urad Dal or Chana Dal.
Just like this, another dish, Dhokla, a steamed Dumpling which is made with Makki Ka Atta is eaten with Kadhi in Marwar, but it is eaten with Urad Dal in Mewar. There are many dishes like this which is made in a similar way but paired differently.
Food Of Rajasthan:
There are certain dishes that are popular in Rajasthan, which you must try when you are going on your vacation. These vegetarian and non vegetarian recipes gets its flavour from the use of local masalas and their different style of cooking it. Here, we are mentioning some of the recipes that will surely satisfy your taste buds.
Other than these, there are other recipes which you should definitely try when you are in Rajasthan - Pyaaz Ki Kachori, Raab, Mirchi Bada, Rajasthani Kadhi, Mawa Kachori, Safed Maas, Machli Jaisamand, Banjara Gosht and Lahsun Ki Chutney. You should also try some Rajasthani Breads such as Khooba Roti, Bajre Ki Roti, Missi Ki Roti etc.
And we are sure you must have heard about the Bikaneri Bhujia, which is a favourite snack during tea time. There is no end to these, the more you explore, the more you will find dishes that is made locally in Rajasthani households Like Badi Ki Sabzi, Rabodi Ki Sabzi etc.
Rajasthani Food Techniques and Style:
There are many different techniques used in making the autentic dishes of Rajasthan that is still used in villages. Here are some of them:
In Rajasthan, people use cow dung to cook their food, especially the baatis which gives it a rustic flavour. Cow dung is dried and then burnt, these baatis are kept on these burnt cow dungs till the upper layer of baatis becomes brown and crisp and the baati is cooked from inside.
Non Vegetarian dishes are also cooked in a different manner. The marinated non veg is wrapped with a white Mul Mul cloth and a jute cloth and then kept on the burning coal inside a whole which they create in the sand. It is cooked for many hours. The taste of these dishes are different all together and you can never match the taste of these dishes when cooked on the gas.
In villages, food is cooked on the mud oven. Some wood and cow dung is burnt to cook the food. If you are in a Rajasthani village, you must try the local good cooked in these ovens.