Meal Plan & Lunch Box Ideas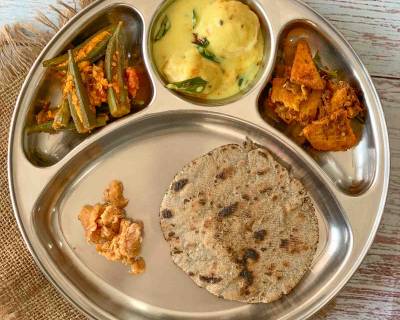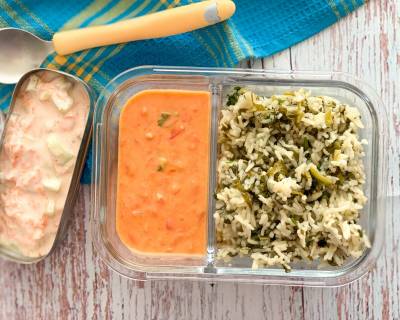 Kids Lunch Box: Sarson Saag Pulao, Tomato Sheer And Carrot Peanut Raita
Here we are back again with our new and delicious Kids Lunch Box which has some delectable recipes which are easy to make and your kids will love it. The most important thing we keep in mind is that the Lunch Box should be healthy and nutritious and the recipes are made accordingly. In this Lunch Box, we have a Sarson Ka Saag Pulao along with Tomato Sheer and Crunchy Carrot Peanut Raita.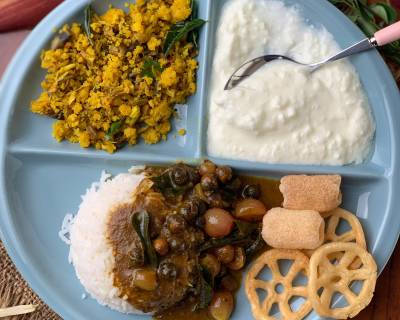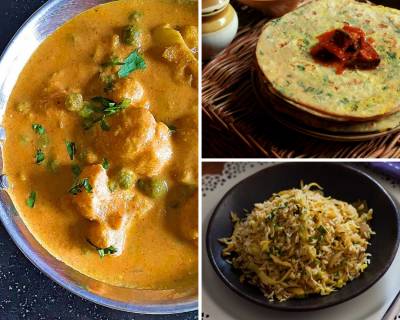 Kids Lunch Box Menu Plan-Spiced Cabbage Rice, Amritsari Gobi Matar, Fusilli Pasta & More
Here is another week of healthy Kids Lunch Box Menu Plan of Spiced Cabbage Rice with Palak Raita , Amritsari Gobi Matar and pudina tawa paratha, Fusilli Pasta Recipe In A Spicy Roasted Beetroot Sauce with Fresh fruit bowl, Stuffed Mooli Paratha Recipe With Radish Greens with Aam Chunda Pickle and Paneer Capsicum Sandwich with Whole Wheat Lemon & Cranberry Muffins.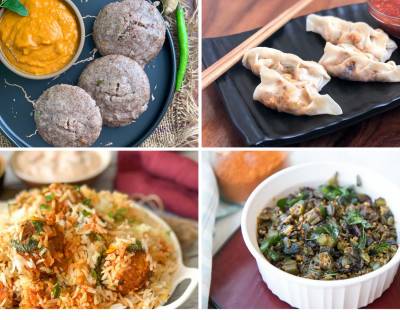 Weekly Meal Plan - Vendakkai Poriyal, Ragi Rava Idli, Chilli Cheese Momo And Much More
Here is our new Weekly Meal Plan which includes some delicious and inviting recipes such as Khara Bhath, Chilli Paneer Momo, Ragi Rava Idli, South Indian Coconut Chutney, Kabuli Chana Kofta Biryani, Boondi Raita, Pudina Sooji And Oats Dhokla, Green Chutney, Stuffed Mooli Paneer Paratha, Sindhi Sai Bhaji, Mirchi And Aloo Curry, Dal Bukhara, Jowar Atta Roti, Mushroom Corn Masala Dosa, Parwal Masala and much more.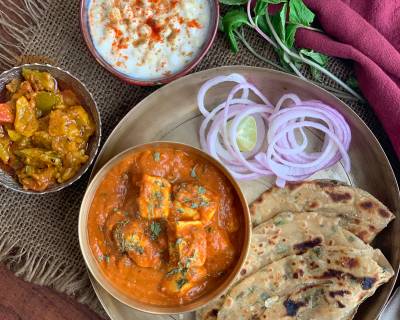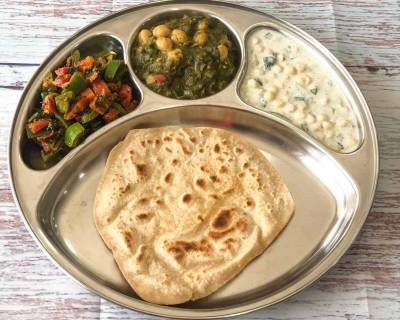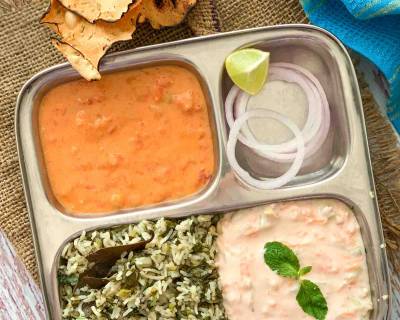 Try This Winter Dinner - Sarson Saag Pulao, Tomato Sheer With Raita & Pyaz
As winters approach, all of us love to bring out our best winter wear and indulge in all the seasonal and rich foods of the season. One such meal is this sarson saag pulao served alongside some tomato sheer and raita. Dont miss our lovely condiments of pickled onions and papad that complete the meal.