In today's portion control meal plate we have made it healthy by adding the essential ingredients that are healthy and nutritious for us. We have made a no onion and no garlic dal makhani keeping the same flavour of the dal intact. You would not feel any change in the taste as the dal is as rich and delicious as it is supposed to be. Then a simple stir fry of vegetables is what makes the plate so colorful. To keep it refreshing we have added a spinach raita.
Eating the right amount of food, that is required by the body is something we should all pay attention to. Eating slowly, chewing your food well and eating mindfully is just as important.
Broccoli is a vegetable that is packed with essential nutrients, it is high levels of fiber, it has a rich source of vitamin-C, vitamin A, iron, vitamin K, B-complex vitamins, zinc, phosphorus and phytonutrients. Research says that phytonutrients are compounds which lower the risk of developing diabetes, heart disease and certain cancers.
Spinach helps improving blood glucose control in diabetics, lowering the risk of cancer, lowering blood pressure, improving bone health, lowering the risk of developing asthma and more. Spinach is an excellent source of vitamin K, vitamin A (in the form of carotenoids), manganese, folate, magnesium, iron, copper, vitamin B2, vitamin B6, vitamin E, calcium, potassium, and vitamin C. It is a very good source of dietary fiber, phosphorus, vitamin B1, zinc, protein, and choline.
Tips for portion control:
Choose your carbs according to what your body requires, you ca completely eliminate the rice if you wish to.
Alternatively you can also eat just one phulka and one small katori of rice.
1. No Onion No Garlic Dal Makhani Recipe
The dal makhani has almost three different lentils used in the curry which will give enough protein for the body. If you are looking for more curry recipes here are some :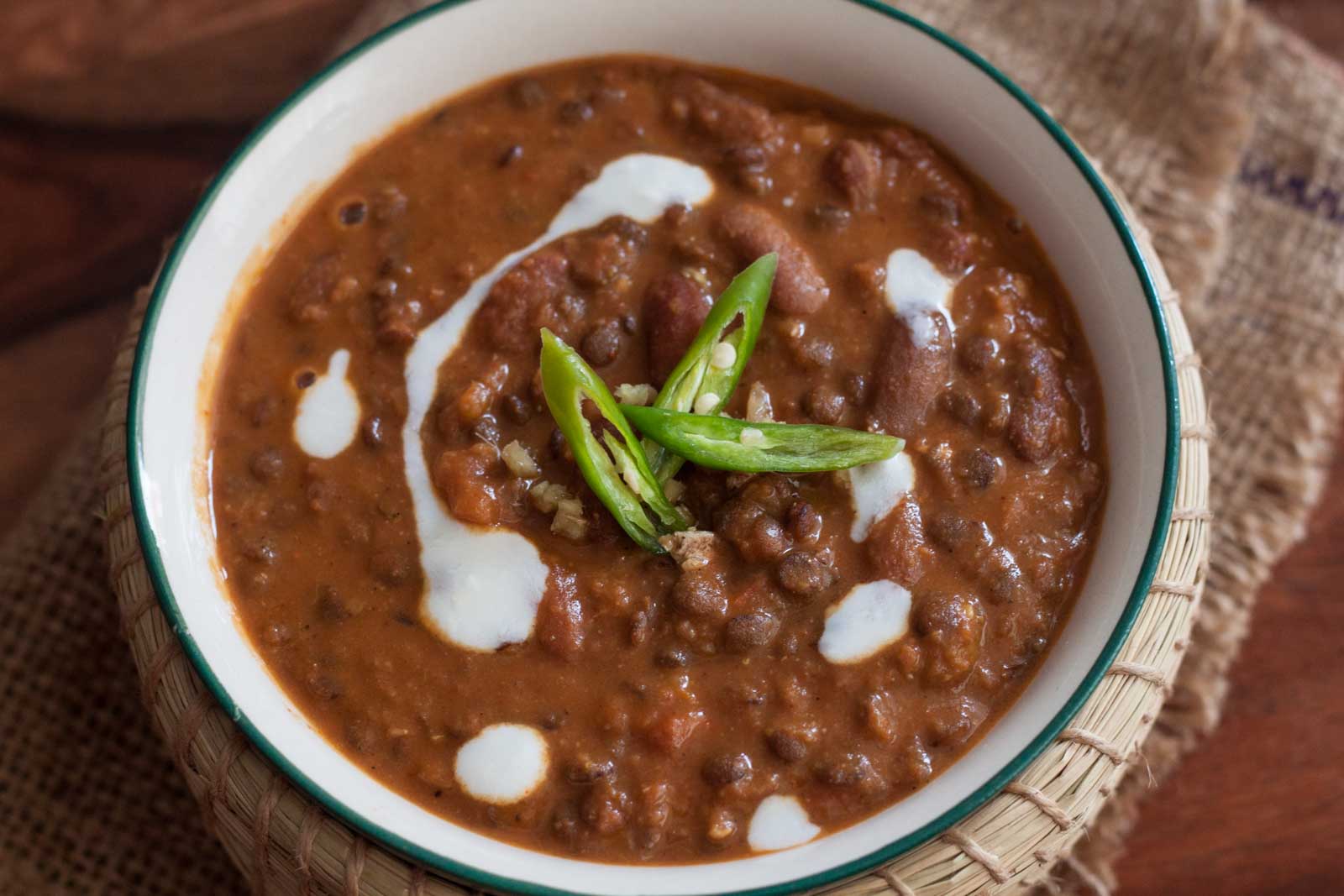 2. No Onion No Garlic Broccoli and Carrot Stir Fry Recipe
A simple and colorful stir fry with broccoli and carrot is what makes this dish so special and it can be accompanied with any kind of curry and roti. If you are looking for more no onion and no garlic subzi here are some :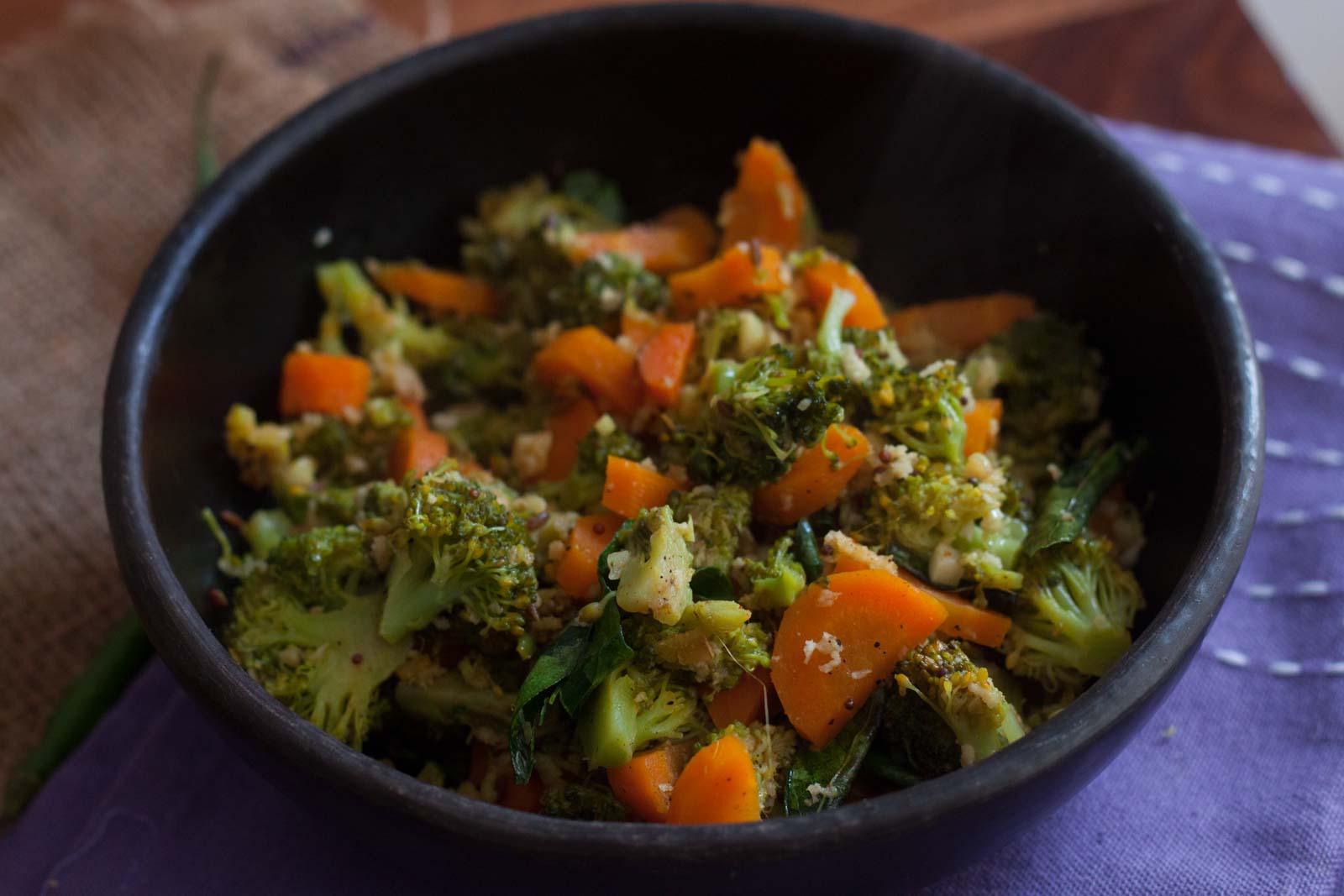 It's a surprise to see spinach in raita but this recipe proves that it is the best raita that you can ever have. The raita is so refreshing and helps to subtle down the richness. You can try various other raithas too like :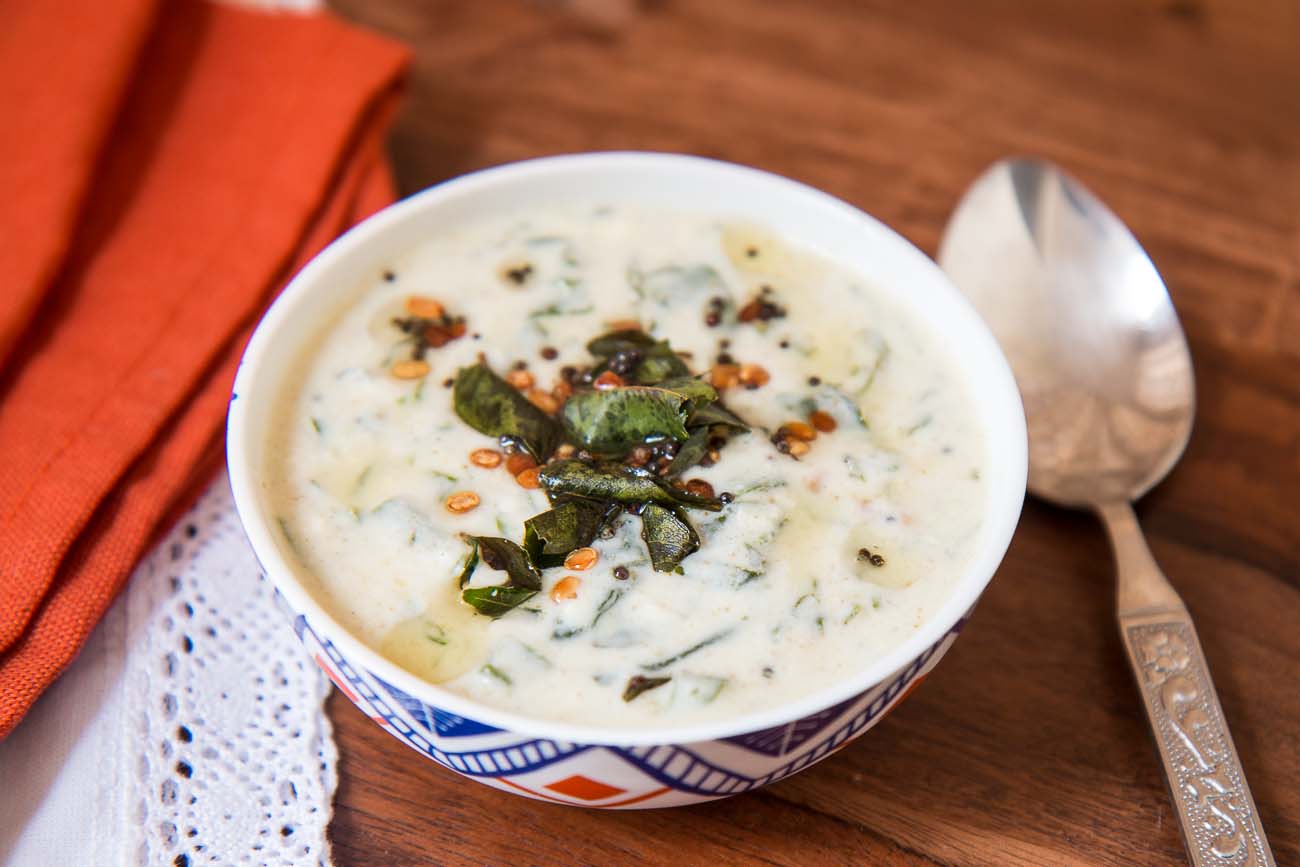 Simple steamed rice which you can serve with your favourite curry.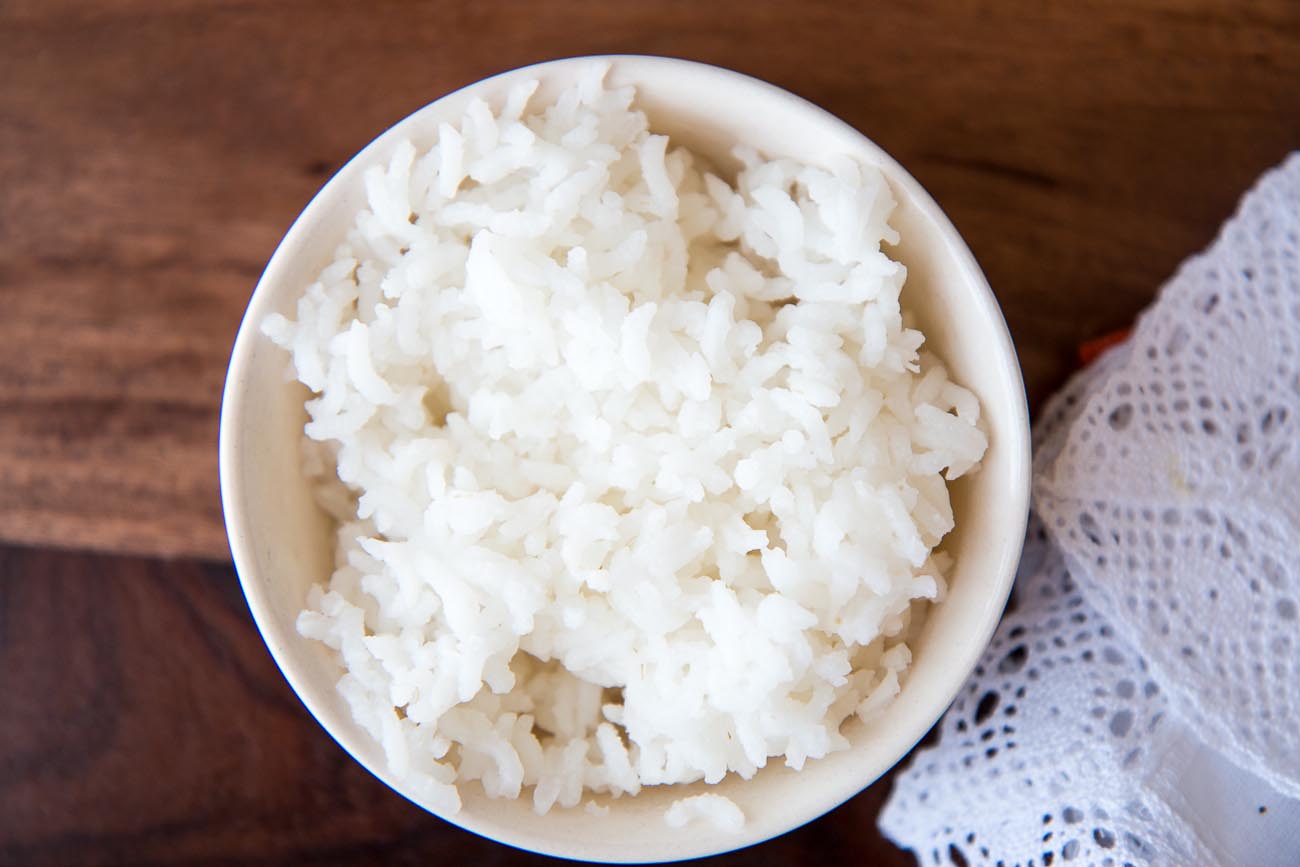 5. Phulka
Phulkas also known as Roti or Chapati in some regions are a whole wheat soft and thin puffed flat bread.