Pizza is a food that has crossed the geographical borders of Italy and now has a universal acceptance, mainly sneaking into most of our weekend menus. While pizza and pasta are among the staple recipes of Europe, pizza is confined to being a dish that is often ordered from restaurants instead of being prepared at home.
It seems so simple when we define pizza as a flatbread made with risen dough and topped with veggies, meat and cheese to be baked in oven till done. But many of us have a pretension that the pizza must be very difficult to try at home, which in truth is not very complicated at all. Yes we definitely agree with proofing time that it takes to rise the dough, but there are a few recipes of pizza base that do not require proofing.
"Every pizza is a personal pizza if you are willing to give it a try and believe in yourself"
You might have also found that certain pizzas ordered from restaurants might not suit your taste preference, especially when you try some new variant in their menu. You can deliciously solve this issue with exactly putting in what you want. You will love the results when you have a steaming hot pizza that is completely homemade.
And when you try out a pizza, just to get that authentic feel, you can always serve it in a wooden pizza plate or a sizzler plate, Pizza cutter, Pizza serving triangular blade for serving pizza, and eye-catchy ceramic bowls for serving dips.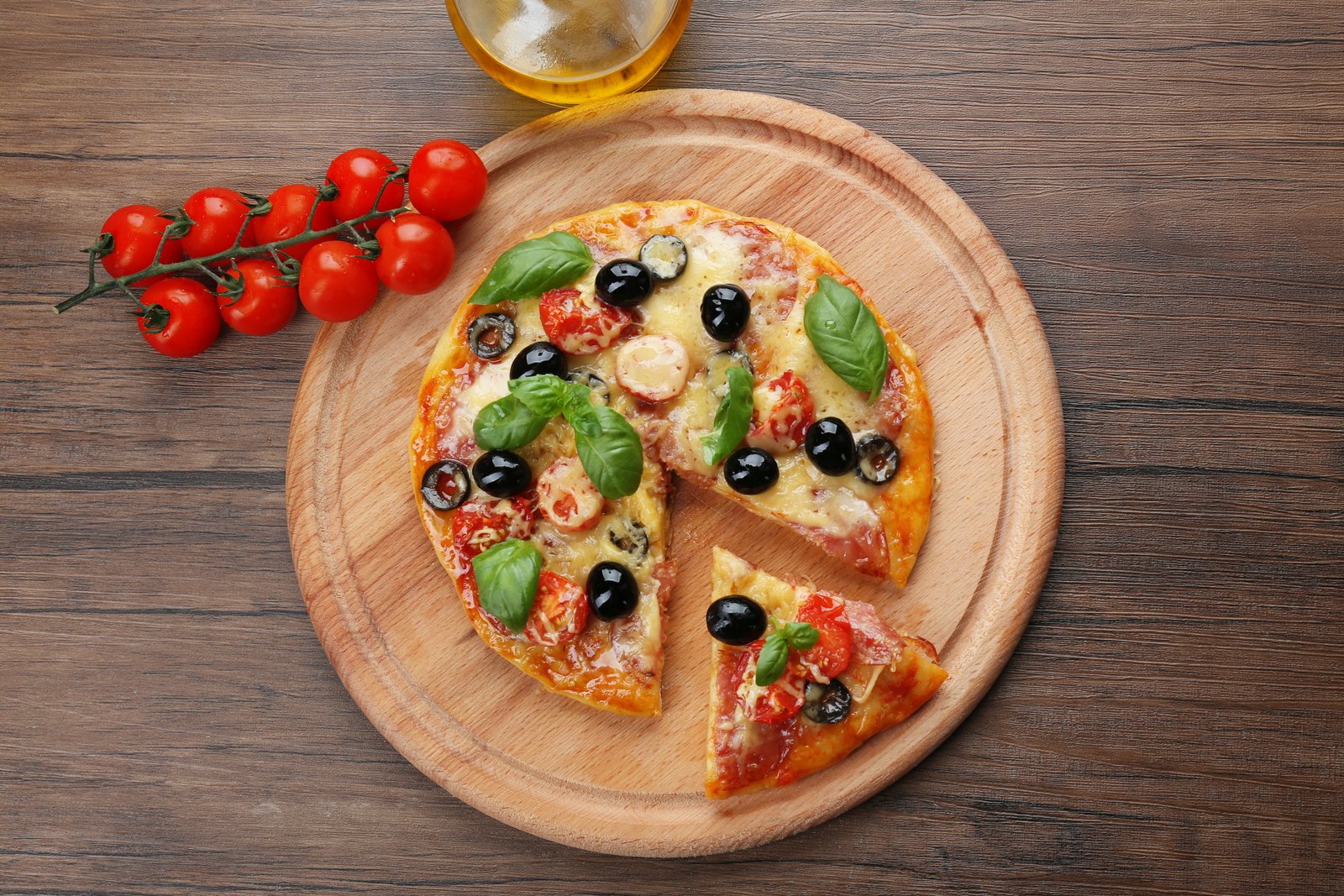 Recommended Product to buy: Hazel Wooden 10 Inch Pizza Plate
Pizza And Appetizer Combo
We hereby bring you great combination of pizza with an apt appetizer to make along and enjoy. We usually order a serving of potato wedges or garlic bread with pizza but there can be a lot more delicious recipes that can go incredibly well, too. Go through these recipes which also feature non-traditional pizza bases. Bring in your creativity to alter the toppings with your favourite ingredients as well. Enjoy bruschetta, falafels, cheese balls, grilled veggies, salads and more as an appetizer to your pizza meal.