Breads are a comfort food in many cuisines across the world. Bread usually consists of a leavened flour that is baked in an ambient temperature to get the desired texture. Art of baking is believed to have started with the breads. Modes of preparation of breads vary with the equipment. While most bread recipes use oven or a bread maker, but there are bread recipes that are also steamed, or roasted. The ingredients and proportion varies widely with breads. Some breads are airy and fluffy in texture, where some of them are denser in texture as well.
This article explains the art of making bread under different contexts, ways to serve the homemade breads with and short note of equipment and tools used in bread making.
Some breads are made of single type of flour in the dough whereas a few also have amazing swirls, stuffing, crustings or more. Breads can be prepared savoury as in Rustic Rosemary Garlic Zucchini Bread Recipe or made deliciously sweetened as in Berry Focaccia with Mascarpone Cheese Recipe. Imagine savouring a piece of airy and soft bread that is baked freshly; a warm bread and a hearty soup would make a comfort dinner. You bite into the bread and as the bread crushes within the mouth, the smallest pockets of capture that is released has a divine smell of subtleness that is universally loved!
Ways To Serve Breads
Breads are served as a breakfast, snack or dinner, and paired along with an apt recipe that goes along with it looking at the time of the day when served. Here are the ways to eat them.
Bread can be made into toast and served with fruits or fruit juice for breakfast, or with a fried egg.
For lunch or dinner, this can be served along with a pasta, soup or grilled salad with pasta, pizza or more.
In a few cuisines, bread is also served along with a vegetarian or meat gravy by side.
For tea time, we can also serve bread slices along with a favourite beverage like coffee, tea or be made into a sandwich for smaller hunger fix.
Breads can also be made into a variety of desserts. Sweeter breads can be served for mild desserts, whereas cooking further with a medley of fruits, custard or likely will result in sinful desserts.
Bread is also a handy recipe to be taken along with travel package for hiking or picnics. Many breads are also apt for packing away in lunch boxes for kids and adults alike.
Since most of the bread recipes can be stored for more than a day, you can as well leave them in fridge for the young adults
1. Savoury Breads
Here are the delicious and hearty savoury bread recipes for you to try them for dinner or lunch. You can also use them for take away, and pack them into lunch boxes with an apt pairing of a dish that goes along well with bread.
2. Sweet Breads
Sweet breads can satiate a sweet tooth and also can be served during tea. Coffee, tea, smoothies can be served along with these breads. Mostly considered as a snack, a few of them with a larger sweet quotient can also be served as desserts.
3. Stuffed Breads
When you bite into a puffy bread, it is a great feeling to get a hearty stuffing within, isn't it? There can be either savoury or sweet stuffing hidden within the breads, to awe you with a delicious surprise. These stuffed breads can be made for various house parties which adds to the joy of gathering and rest assured, praises will pour to the hostess!
Essential Tools & Equipment of Bread Making
There are a few necessities when you prepare a bread; proper equipment, right proportions and patience to wait for leavening the dough! The key lies in following the recipe while creating the bread recipes; especially in the wake of proportions and using the right pans to prepare a particular recipe.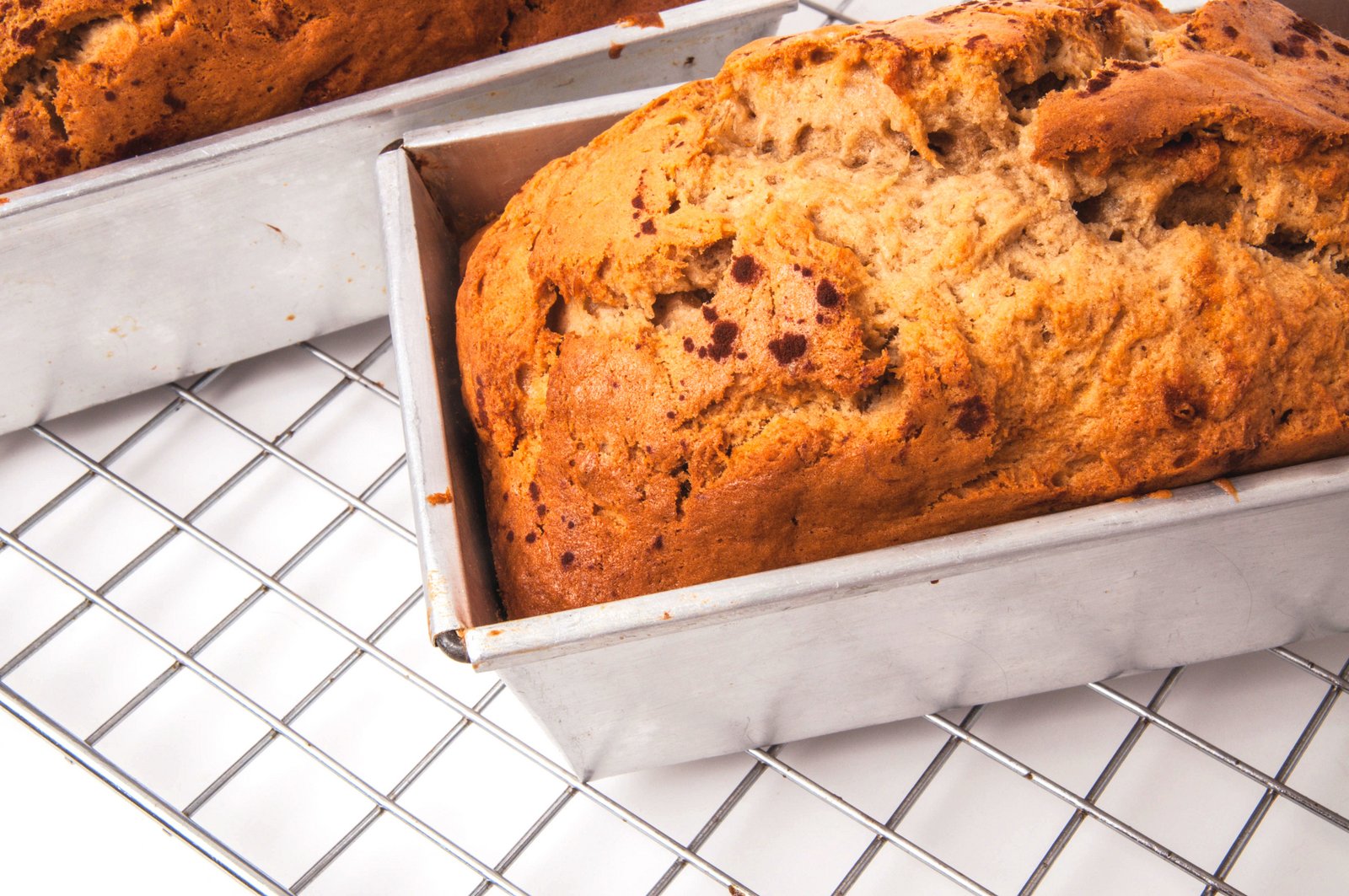 1. Oven
Most of the breads except the steamed breads need oven to be prepared. We do need an OTG (Oven toaster grill) or a convection oven to create the breads. Convection oven has a mechanism to circulate air evenly due to a fan in the back of the oven which ensures that there is even baking every time you try to create a delicious bread. Preheat oven as most recipes recommend, that helps in faster completion of the recipe and also that is good for a crusty top layer for many breads. Breads like Whole Wheat Bagels Recipe With Sesame And Rosemary need steam beneath the tray to be baked.
Recommended Product to buy: Morphy Richards 25 L Convection Microwave Oven
2. Loaf Pans
Basic breads that are served along with a side dish usually need a loaf pan to hold shape. We have also given a few loaf breads that you can make in them. Look for a heavier loaf pan that can distribute the heat evenly. We might be attracted to the borosilicate glass loaf dishes as well, but avoid them for the same reason. Baking evenly and a slow heating up can happen best in darker and heavier loaf pans and the heat is held within the pan better in the dark loaf pans.
Recommended Product to buy: Martha Stewart Professional Series 8.5' x 4.5' Loaf Pan
3. Baking Tray/Baking Sheet
Breads with a thicker batter or the bun-like elongated or circular breads need a good quality baking tray, often lined with a parchment paper, buttered and floured. Choose metallic dark baking trays again, to help in even and better baking, than opting for glass trays. In many recipes, using a parchment paper on the tray is optional; choose the method of preparation as per the recipe instructions call for.
Recommended Product to buy: Baker's Secret Small Cookie Sheet Set, 2-Pieces, Black
4. Steamer
There are a few breads that need a steamer to be prepared. You put in the leavened dough in a desired shape into the steamer and steam with water in the bottom of the steaming pan to prepare breads. Many Asian cuisines like Japanese, Vietnamese and Chinese cuisines call for steamed bread recipes more than baked ones, which are included on a daily basis in their diet.
Recommended Product to buy: PRISTINE Stainless Steel Induction Base Tri Ply 2 Tier Multi Purpose Steamer