Akki Roti Recipe - Spicy Gluten Free Rice Roti
Give this lip smacking Akki Roti a try for a weekend breakfast and serve it along with Peanut Chutney or Red Chilli Chutney and a cup of filter coffee. The addition of carrot, green chillies and onions to the roti, makes it lip smacking delicious.

Jyothi Rajesh
On

Wednesday, 02 December 2015 00:51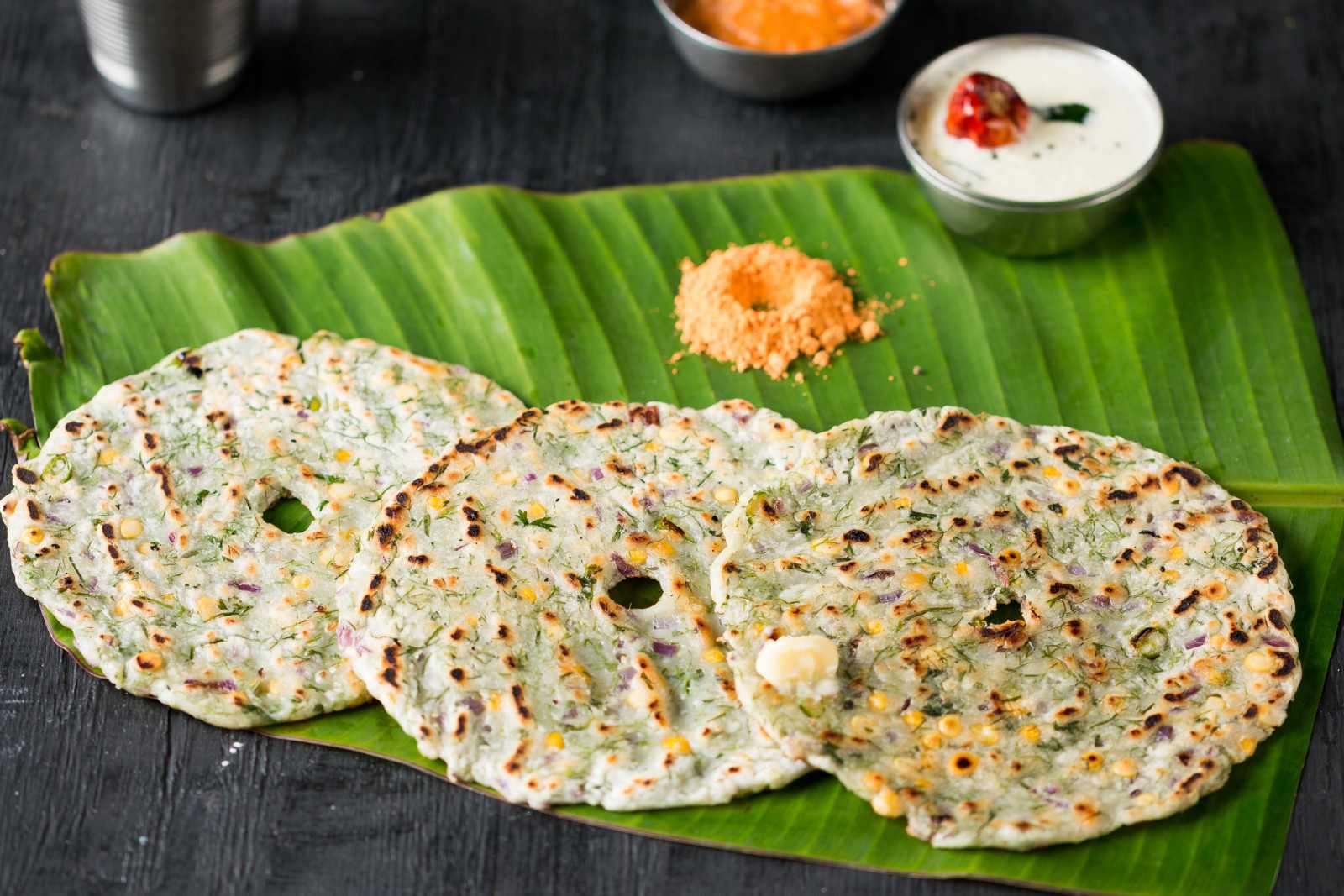 Akki Rotti Recipe is a popular breakfast specialty of Karnataka. It a gluten-free, healthy and wholesome, since it is made of rice flour. It is also a pretty versatile flat bread and allows for the addition of varieties of vegetables. Sometimes varieties of spinach and greens are added, dill being the most common choice.
During the winter when averekalu/flat beans are in season, the tender baby beans are also added along with other grated vegetables like carrots or cabbage. Akki rotti may be paired with assorted chutneys, chutney powder, usilis made with legumes, ennegai (brinjal in coconut based curry), and is traditionally served hot with a dollop of home-churned white butter or ghee.
Serve the Akki Roti immediately with Red Chilli Coconut Chutney or Peanut Chutney Powder for a wholesome breakfast.
Some other popular breakfast items from Karnataka are:
Sooji Upma and
Course:
South Indian Breakfast
Ingredients
1 cup

Rice flour

1/2 cup

Dill leaves

3 tablespoons

Coriander (Dhania) Leaves

1

Carrot (Gajjar)

, grated ( shown in the video)
2 sprig

Curry leaves

, finely chopped
1

Onion

, chopped
4

Green Chilli

, chopped

Water

, luke warm, as required

Cooking oil

, for cooking the rotti
How to make Akki Roti Recipe - Spicy Gluten Free Rice Roti
To begin making the Akki Rotti, first clean, wash and finely chop onions, green chilies, coriander leaves, dill leaves and set them aside for later use when you are preparing the batter.

Next, to make the batter, in a bowl combine the rice flour, salt, all the chopped greens (above) with the fresh cream. Mix well with your fingers till everything is well combined, and then gradually add warm water, little at a time, while continuously mixing it, until you get a smooth, non-sticky dough.

The dough consistency is very important. It should be smooth, without lumps. If the dough is hard, rottis will turn hard. The batter should not be runny, instead hold together, and spread only when patted down.

To prepare the akki roti, place a non stick tawa/skillet on the heat. Spread out a large piece of plastic, or parchment paper on your work surface or a wet muslin cloth. Grease your palms with oil.

Pinch a big ball of dough place it in the centre of the parchment or plastic/ muslin cloth. Then gently flatten it out to form a hand-patted disc, similar to Thalipeeth.

With your index finger, make a hole at the center of the flattened rotti. This will later help to ensure that the roti is evenly cooked on the skillet.

Lift the paper, along with the roti on it and turning it over, place it on the skillet with the Akki roti down on the hot skillet. Carefully supporting the Akki roti peel off the paper. Drizzle a little bit of oil along the edges of the roti and in the centre, into the hole made on the roti and allow it to sizzle and crisp up.

When the Akki Roti seems half cooked, flip the roti over with a spatula to cook the other side.

Cook the Akki Roti well till you have brown patches on both sides. Then, take the roti off the skillet, add a dollop of butter or ghee.

Serve the Akki Roti immediately with Red Chilli Coconut Chutney or Peanut Chutney Powder for a wholesome breakfast.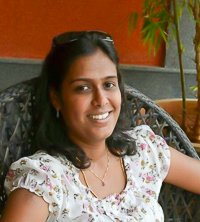 Jyothi Rajesh is an engineer by profession. Food and any thing related to food is her passion. She loves to cook, style and photograph food. She spends half of my week teaching Robotics to children and the rest of my week she get lost in cooking and photography. She cook for two reasons. First, cooking is, in all honesty, a way to show that she cares about people. It gives her great pleasure to make something that someone enjoys! Second, "I love the quest … the quest for great ingredient combinations, for unexpected flavors, for those "wow" recipes."