Here is a wholesome portion control meal plate we have put together consisting of Palak Mushroom, Palak Raita, Phulka and a wholesome Beetroot Salad. It is perfect for the weekdays when you want something delicious and comforting yet healthy. This makes for a colourful meal plate and completely wholesome one. So, go ahead and prepare this wonderful meal plate and let us know how it was.
Taking in your daily required nutrition is very important and therefore we get you a meal plate which will help you to intake the required nutrients for the day. It is simple and provides all the nutritional content you need for your day to keep going without having to compromise on flavour. It is also important to keep an eye on the portions of food that are served on one's plate. For the sake of that, it is wise to invest in a slotted plate so that each slot is filled with enough side dish/ main dish to fill our stomachs.
Below are the quantities we have used for a complete portion control meal. You can use these suggestions based on your dietary requirements.
Total Calories: 330
Palak Mushroom - 1 Katori
Salad - 1 Katori
Phulka - 2 piece
Palak Raita - 1 Katori
Read the Guidelines for Healthy Eating Using Portion Control to incorporate healthy eating habits into your everyday lifestyle.
Palak Mushroom Gravy Recipe is a preparation of spinach that is steamed, pureed and simmered along with subtle spices and mushrooms. Palak Paneer is one of the favourite dishes among most of the North Indians. Along with the protein rich and potassium rich mushrooms and vitamins and minerals in the spinach, it makes it a wholesome, healthy and low fat dish. Mushroom is also considered to have a good amount of Vitamin D that is essential for the body. So Vitamin D is mainly present is fish and eggs, so therefore for vegetarian this is a great option for them as well.
You can also try other Mushroon recipes such as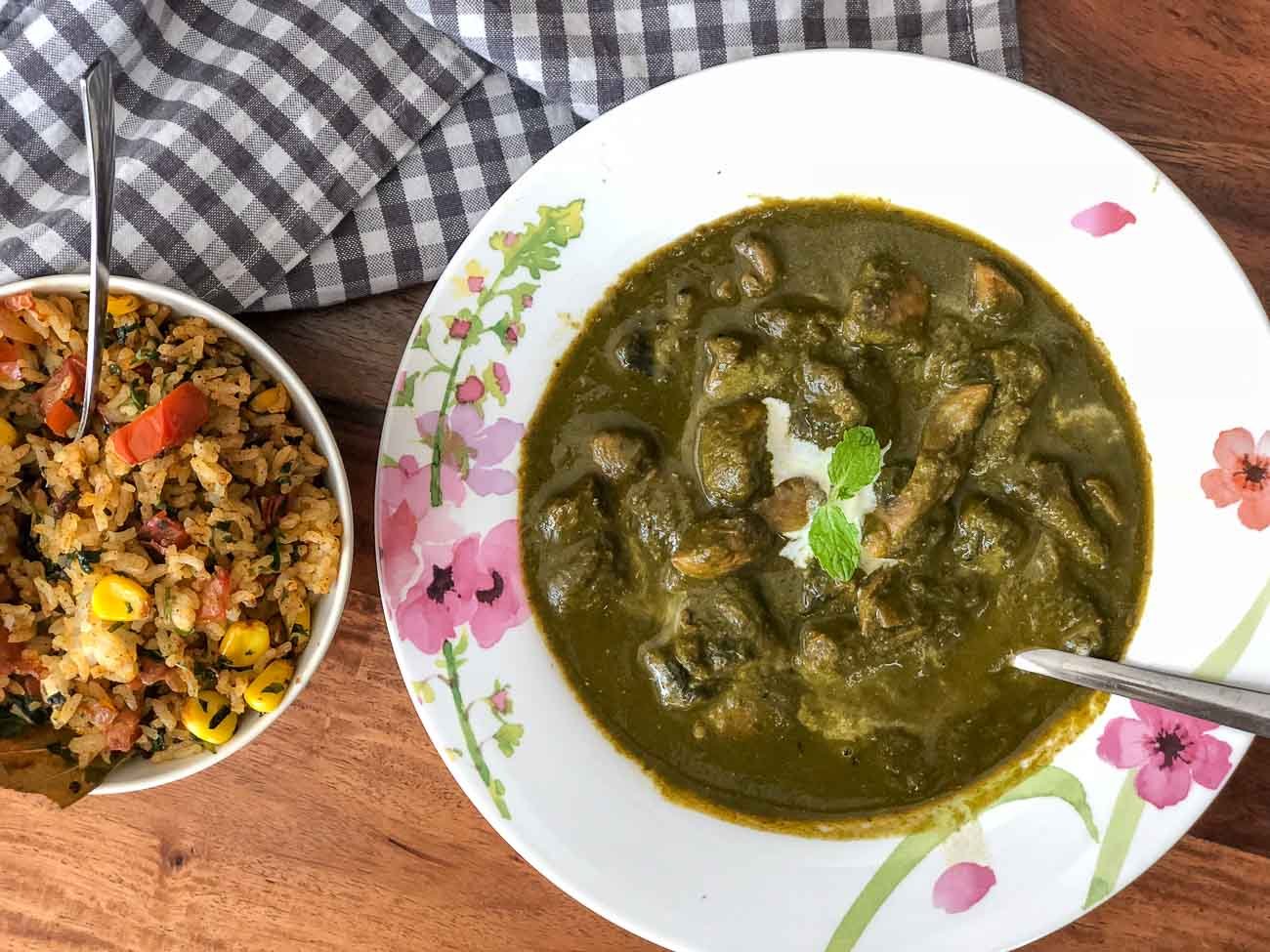 Palak Raita is a refreshing vitamin, mineral and protein-packed yogurt dish made from fresh spinach and yogurt, tempered with cumin. This is one of my family favourites and we love to serve the Palak Raita, as a salad or along with Parathas or as a side dish along with a main course meal.
You can also try other Raita recipes such as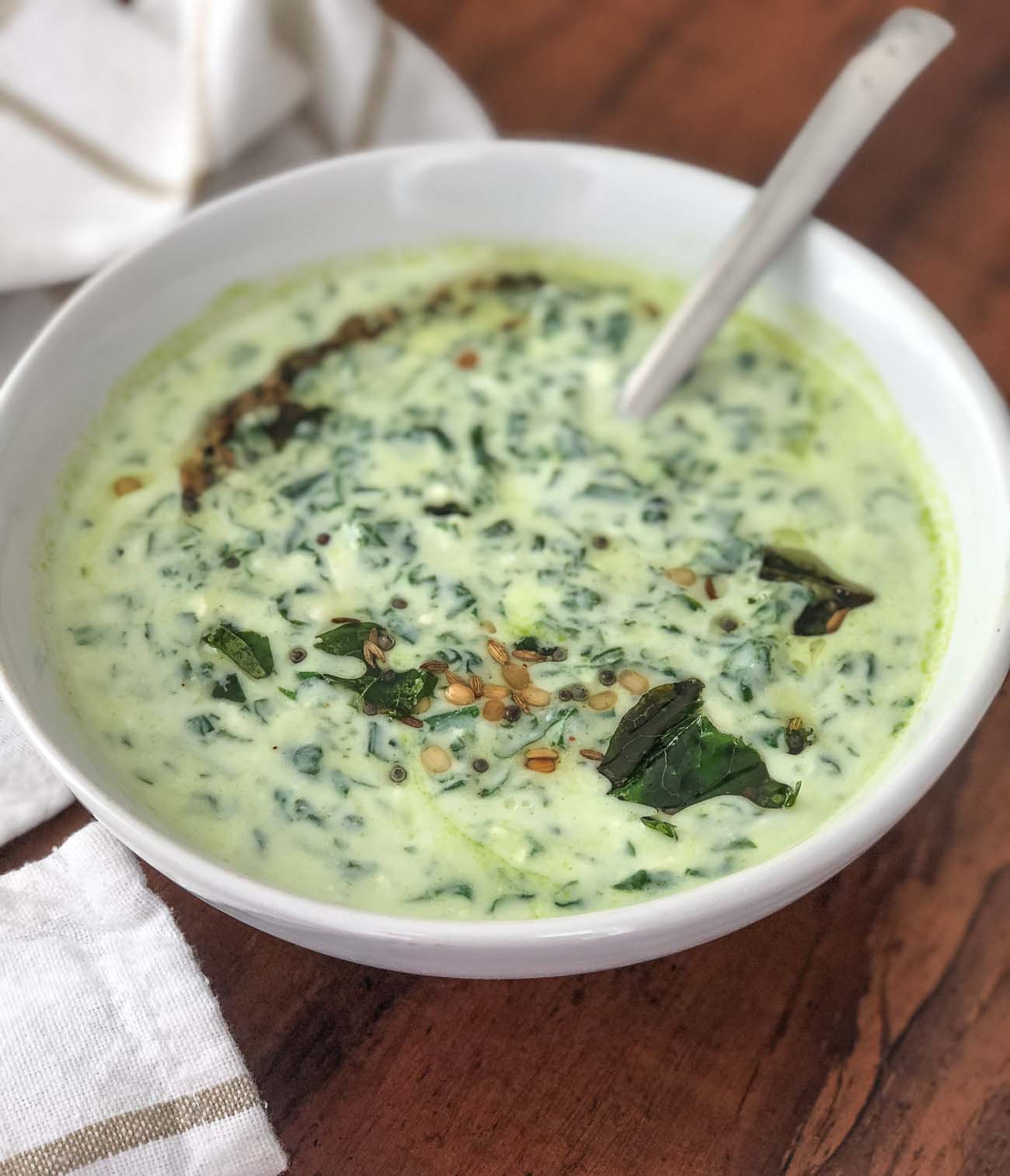 Phulkas also known as Roti or Chapati in some regions are a whole wheat soft and thin puffed flat bread. The phulka is a daily bread for many regional Indian cuisines. It is not only rich in the nutrients and fibres that whole wheat brings along with it, but also low in fat and very light on the stomach.
You can also make other similar recipes such as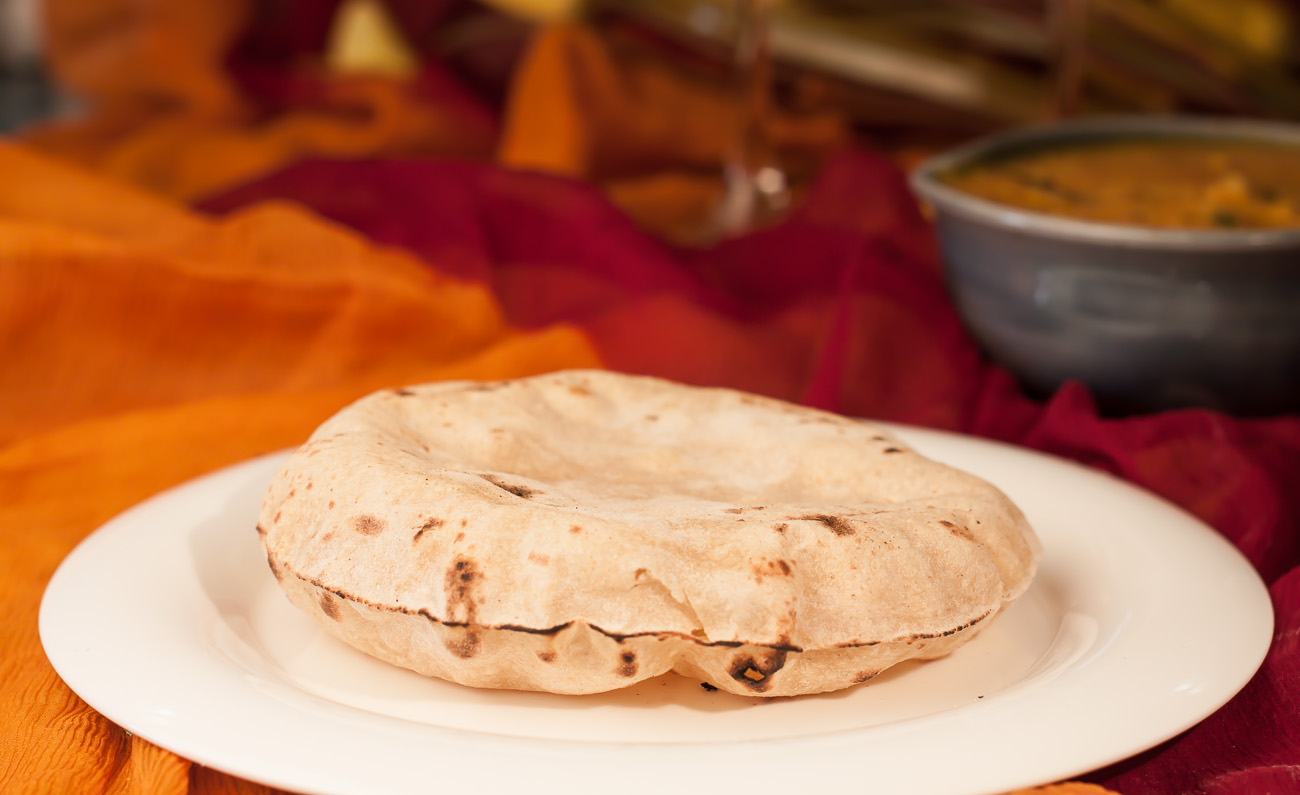 Beetroot, Carrot & Cucumber Salad with Peanuts Recipe is an Indian version of a salad that can go really well with any many course. The salad consist of a lot of nutrients as the vegetables are grated fresh and is not processed much. The nutrients will stay intact and will help you gain the nutrients directly into your body. The tanginess from the lemon juice is well balanced with the sweetness from the beet and carrot. Fresh coriander leaves are added to lift up the salad's flavor. Peanuts also add up a nuttiness that goes along as a nice crunch.
You can also make other Indian salads such as