Himachal Pradesh, a Northern State in Himalayas which is a home to scenic mountains and has many tourist destinations like Shimla, Dalhousie, Manali and Dharamshala. Dharamshala, is also a host to Dalai Lama, the reason it is a home to Tibetan people. Along with its scenic locations, food here is also very famous and is enjoyed by the tourists too. In Dharamshala, Tibetan Food is very famous such as Thukpa, Momos etc. Most of the food is steamed or boiled, therefore it is considered very healthy.
But if you talk about the local food here, people usually eat the normal lentils and sabzis. All types of lentils and pulses are widely eaten here which is also a part of HIMACHALI DHAM, a delicious meal which is specially made during weddings, festivals and special occasions. This Dham is prepared and taken to the place in a Palki, which is also decorated nicely.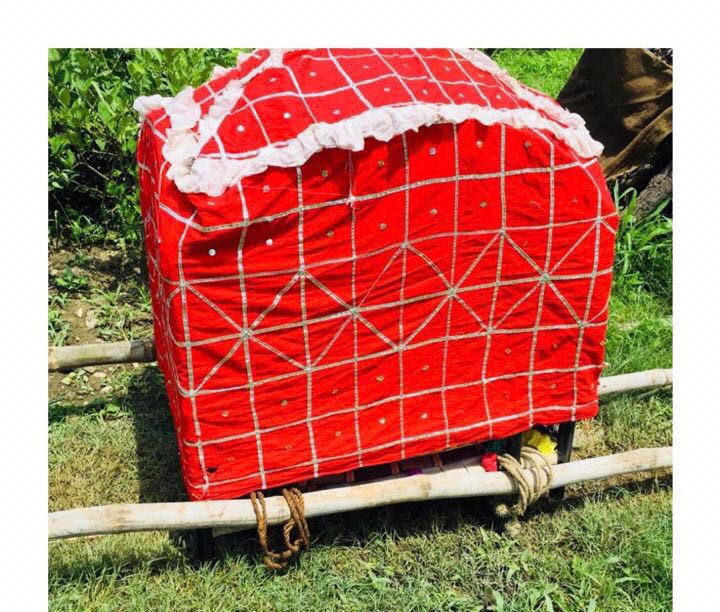 The main recipe in this Dham is Madra which can be made using Rajma, Chana Dal, Kabuli Chana or any other Dal. In this recipe, Dahi and 20 different spices are added to make this dish more flavourful and delicious. The entire food is cooked in Brass utensils and is eaten on leaf plates which is called Pattlu In Himachal. All these Dals and Sabzi are eaten with Steamed Rice.
When I went To Himachal a year back, I had this Dham because I was attending a wedding there. Knowing my love for food and to gain my knowledge, I went to the open area where they were cooking food to ask them about the importance of this meal and why its eaten in a particular way. I was surprised to know that the Himachali Dham was inspired by Kashmiri Wazwan, which is a similar meal but also contains Non Veg Food and the entire family sits down to eat it together, whereas Himachali Dham is pure vegetarian food which is cooked only by the Pandits/Brahmins, as it is considered pure.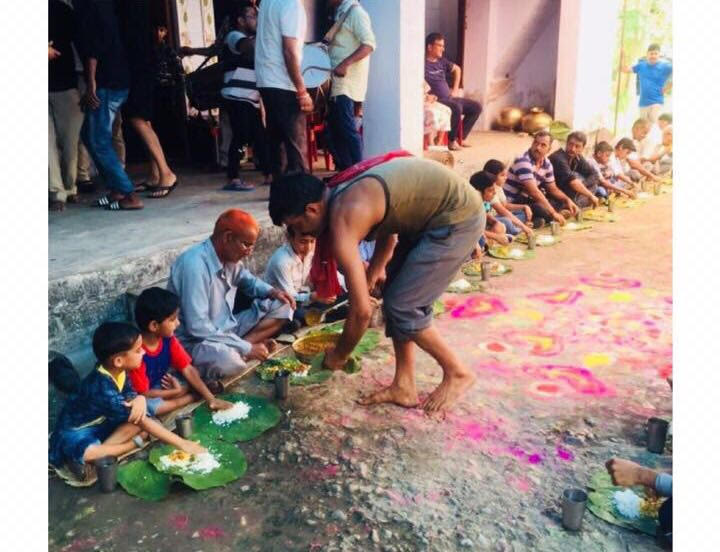 Also people sit down on the ground to eat this meal together and no one stands till everyone finishes their food. I was also surprised to know that people also pack their dinner and take it away so that they don't have to cook dinner that day. So next time you visit Himachal, don't forget to eat the Himachali Dham. To taste the flavour of Himachal, here are some recipes that you can make in your kitchen. Make them and believe us you will love it!