PUNJAB, which means a place where 5 rivers meet, is one of those states which is famous for its lush green fields, colorful clothes, friendly people, but most importantly its food. People from all over the world visit Punjab to taste its food, which is rich in taste and flavour. From Sarson Da Saag to Butter Chicken, each and every dish has its own taste and is so different due to the use of local masalas and homemade Makhan (Butter). Here, we will tell you about some of the best recipes from the Punjabi Cuisine and their culture:
Langar
Amritsar, city of Sikhs has one of the most beautiful Golden Temple which is famous all over the world. Thousand of tourist comes every day to visit this temple and all of them eat at the Langar which is organised by the temple. The doors of Golden temple is open for 24 hours and the food served is free of cost.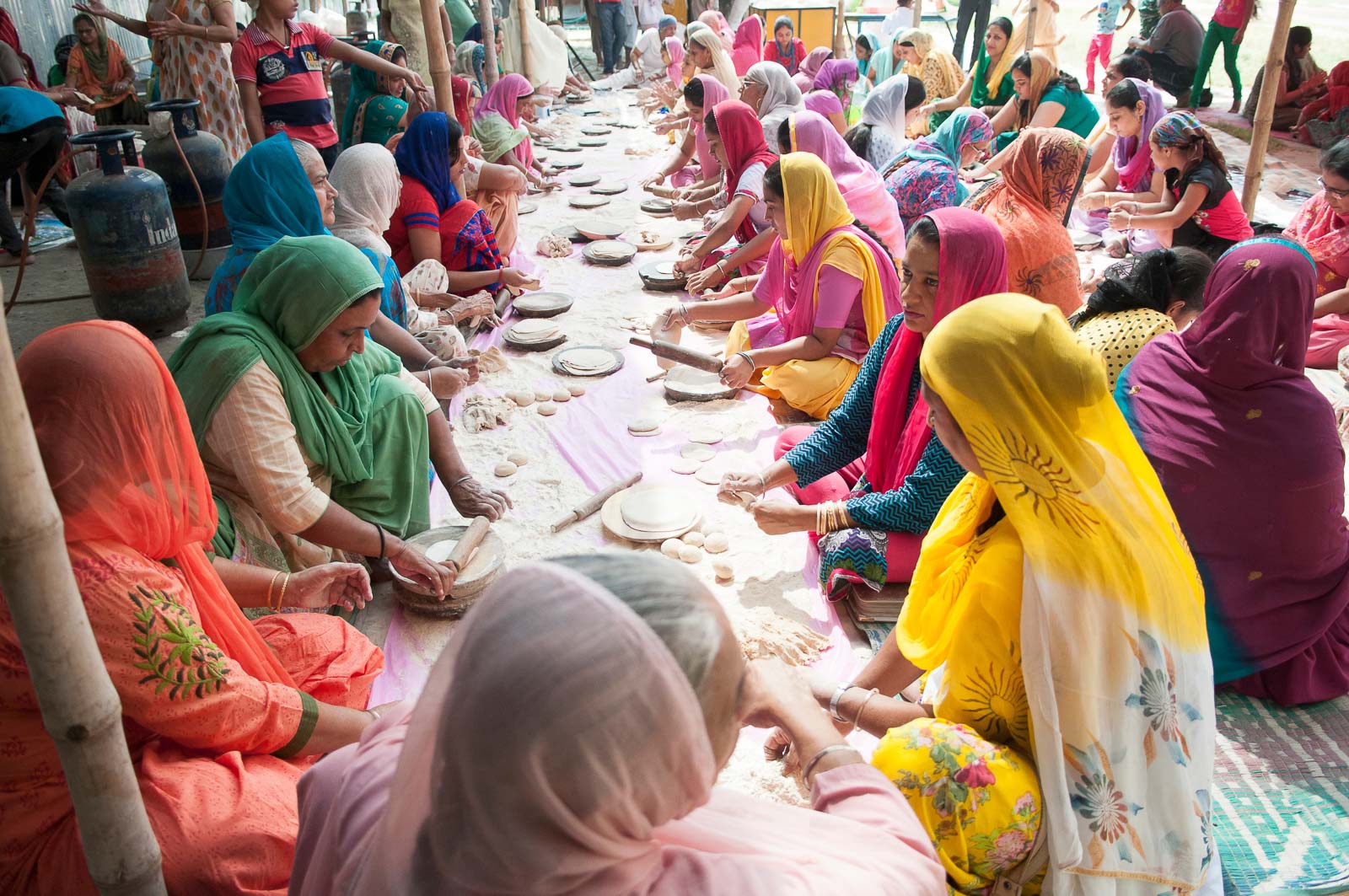 Langar is a Punjabi Meal which is offered in Gurudwaras all over the world and everyone sits on the ground and eat together despite of whether they are rich or poor. Many people who come to visit the temple also come forward to help in cooking either in cutting the vegetables or even to cook the food.
A special Prasad is served in the temple which is called as 'Karah Prasad' which is Atte Ka Halwa where whole wheat flour is cooked in Desi Ghee and Sugar or Jaggery. The food cooked in Langar is very simple and is made fresh every day for thousands of people. Some of the recipes that are often cooked for Langar are:
Langar Food Module
Village Food Experience
When it comes to Punjabi Food today, its very different from what people eat in Villages. Punjabis were not meat eaters in the olden times, they were vegetarians. Therefore their diet in Villages is till plant based and one of the most popular dishes mades is Sarson Da Saag which is famous all over the Punjab. This Sarson Da Saag is mostly made in winters along with Makki Di Roti and a big glass of Lassi.
In Villages, most of the people's livelihood comes from farming and thus they need extra energy to survive all day. Therefore, the most common food there is Sarson Da Saag and Makki Di Roti which is rich in Iron and Calcium which are two most important nutrients required for the body. The food is cooked in Mustard oil and is usually topped with Ghee.
Other than this, some of the most common Punjabi recipes are Maa Ki Dal and Baingan Ka Bharta. In old times, people used to cook their Roti, Parathas in Tandoor which has become very famous in Modern Punjabi Food too. It is said that there used to be a huge Tandoor in a village where women from all the houses used to gather and cook their food together. If you want to try the Punjabi Village food, here are some recipes:
Modern Punjabi Food Experience
With the passage of time, Punjabi food has changed. Nowadays, most of the food that is called as Punjabi Food has an influence of Afghan and Persian food. From Chicken Tikka, Murgh Masala, Chicken Malai Tikka to Fish Tikka, everything comes under the Modern Punjabi Food.
Punjab is also famous for its street food which is sold in abundance and is enjoyed by people all over the world. Chole Kulche, Chole Bhature, Stuffed Kulchas, Different Types of Lassis, Stuffed Parathas, Jalebi Rabri etc are some of the dishes that are very popular when we talk about Punjabi Food. These Kulchas and Parathas are cooked in Tandoor and topped with Butter or Ghee which gives it a very unique taste and rustic flavour.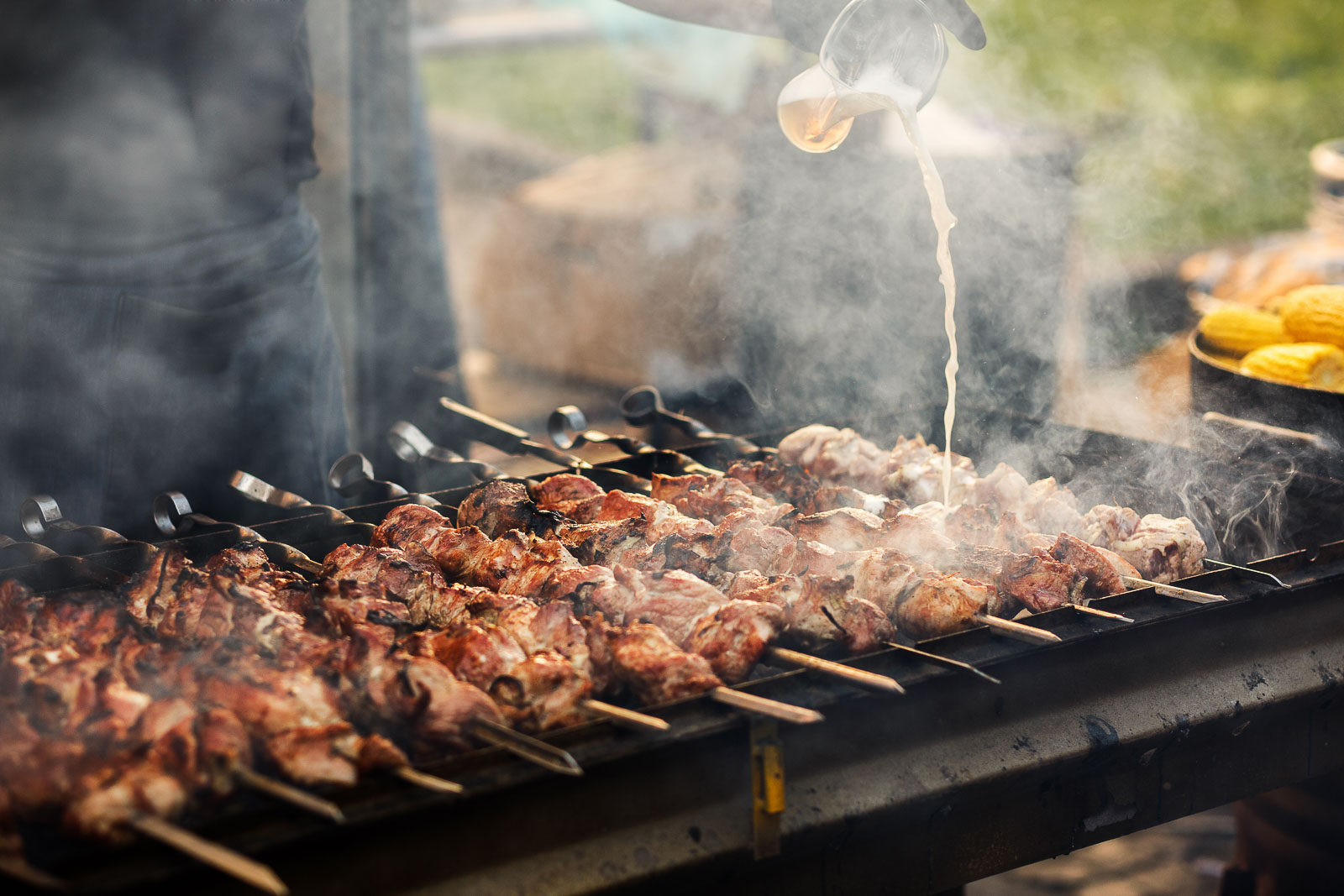 Butter Chicken, this is everyone's favourite and is also the most delicious and widely eaten recipe of Punjab. In this recipe, Tandoori Chicken is duked in sweet and spicy tomato gravy which is topped with some fresh cream. It is part of all the Punjabi Non Veg Thalis.
Other thing that is very popular in Punjab are the Road Side Dhabas that are found on the Highways of Haryana, Punjab and Himachal. These are the places where usually truck drivers eat while they are on an overnight journey. These road side dhabas serve delicious recipes and their food is to die for. They make all the food from fresh produce which they usually harvest in their own land and cook it in Desi ghee. If you have never tried Dhaba food, you are definitely missing on good food. Here are some of the recipes which are famous in Punjab now-a-days: