Meal Plan & Lunch Box Ideas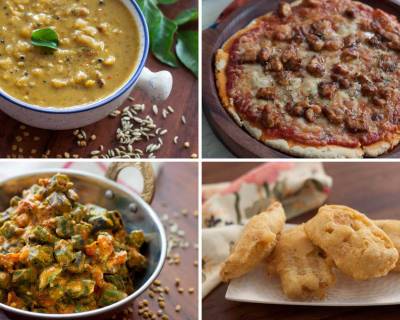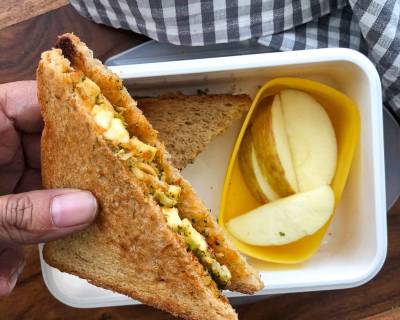 Kids Lunch Box Ideas: Broccoli Paneer Peanut Sandwich And Apples
Packing everyday Lunch box for your kids can be a difficult task. We have to see that the food we pack in our kid's lunch box is tasty and full of nutrients so that the lunch boxes comes empty when your kids return from school and they also get the necessary nutrients required for the day. Along with it, you can put extra fruits or a treat on Friday, so that your kid is happy when he/she opens the lunch box.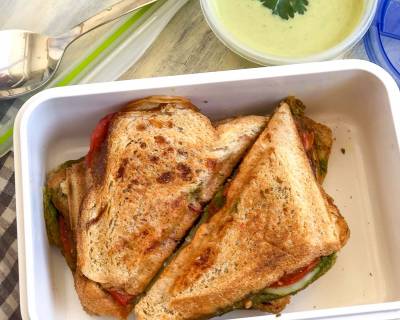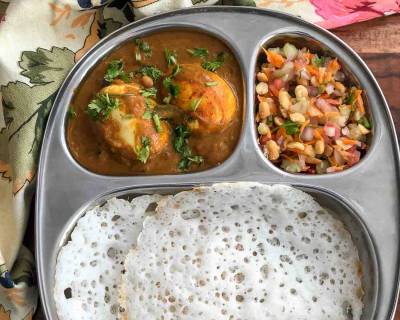 Sri Lankan Meal Plate : Sri Lankan Egg Curry, Appam and Carrot Tomato Salad
Planning for lunch and dinner can be such a tedious job sometimes and most times we end up making simple dishes. But it doesn't have be that way. With just a little bit of planning you can have a delicious and healthy restaurant style home cooked meal to feed your family or guests. Here is one such meal plate that is so simple to make that you will feel that you have landed in Sri Lanka.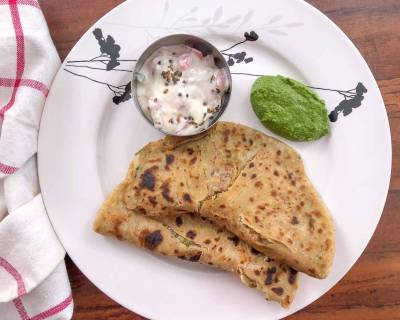 Breakfast Meal Plate: Aloo Paratha, Tomato Onion Tadka Raita And Lehsuni Pudina Chutney
This week enjoy your breakfast plate with hot Aloo Paratha served along with a delicious Tadka Onion Raita and Lehsuni Pudina Chutney. Breakfast being the important meal of the day. It is the first dish that kick starts your day with a happy start which is why it is important to plan what you eat. What you eat for your first meal is what keeps you energized throughout the day.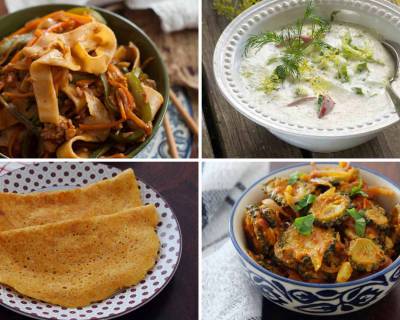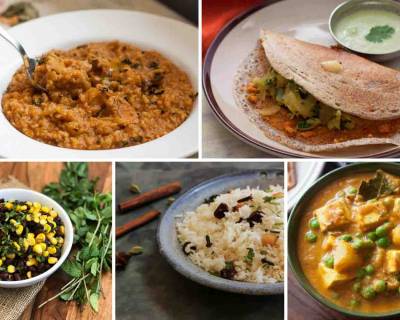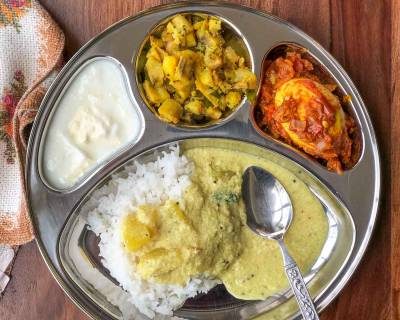 Portion Control Meal Plate: Kerala Pulissery,Raw Banana Thoran, Egg Roast, Rice & Curd
Here is a delicious and wholesome meal idea that you can use for lunch or dinner - from Kerala Pulissery,Raw Banana Thoran, Egg Roast, Rice & Curd.
Pulissery which is a thin curry made with ground coconut and cooked along with white pumpkin. The egg roast is cooked in less oil and adds the the protein for the meal and the Raw Banana Thoran are rich in resistant starch and pectin, which is filling and improves digestive health and help lower blood sugar levels as well.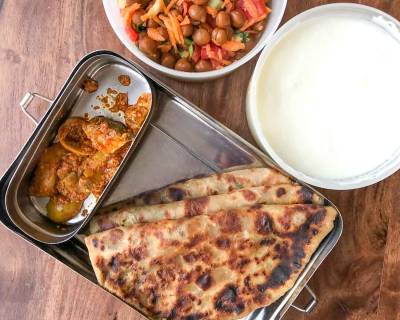 Lunch Box Ideas : Aloo Paratha, Gunde Ka Achar, Kala Chana Salad and Curd
Making interesting lunch everyday is difficult but with a bit of planning the previous day or over a weekend, you can get your ingredients stocked up and make something that lights up your mood when you open your lunch box. Basic things like roti/phulka dough can be prepared, vegetables can be chopped and stored in the fridge so that you can use it in the busy morning.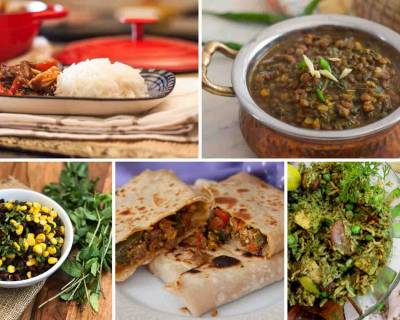 Weeknight Dinners : Make Your Weeknight Dinners With Veg Mughlai Paratha, Methi Masoor Dal and More
Are you looking for Indian Dinner Recipes that is nutritious, wholesome and requires only a little bit of planning? You are at the right place! We at Archana's Kitchen want to make it easy for you and do all the thinking and planning - You only have to execute it, and have a wonderful South Indian or North Indian dinner on your dining table. The ingredients that are needed to prepare these Indian dinners can be found in all Indian Kitchens there by coming under budget and we have consciously paired these Dinner Recipes together so that the dinner that you serve yourself or your family members are wholesome and nutritious.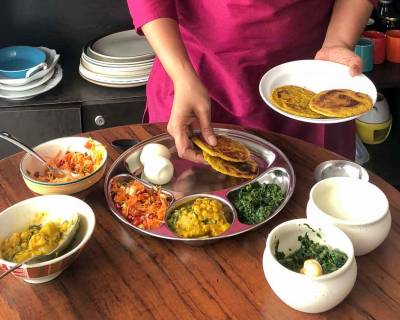 Secrets to Mindful Eating & Tips for Exercising Portion Control
Our eating habits have changed dramatically in recent times with availability of ready to eat foods in the market which are lip smacking tasty.
In addition with our increasingly fast paced lifestyles, we have begun to fill ourselves up with highly processed foods like pizza, chips, biscuits, desserts, aerated drinks, foods from a roadside vendor/ street cafe for convenience.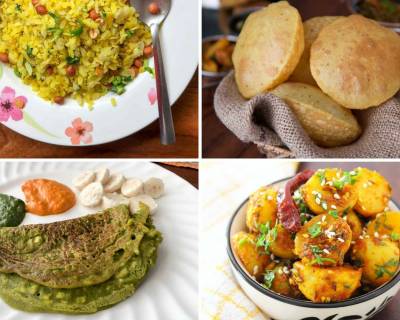 Weekly Meal Plan With Dal Pakwan, Thalassery Chicken Biryani And More
Weekly Meal Plan is a plan where we decide recipes across the world which includes Breakfast, Lunch and Dinner. We try and include everyday recipes in the meal so that you can easily get the ingredients and also try them in your home kitchen. We tend to eat and make recipes from where we belong too and it becomes boring after some time to eat the same food. Therefore, we should try recipes from different regions too so that our family gets more variety of food to eat. These meals are filled with all the nutrients which are required for your body on daily basis for you and your family.