With the starting of 2018, we thought we will share Archana's favourite recipes from the month. Every month we recieve many mouth watering recipes and also some of the recipes that are prepared in our Kitchen Studio. Every month we try to bring some traditional recipes and experiment with some to bring you new recipes which you can try in your kitchen and include it in your everyday meal. We here at Archana's Kitchen mainly focus on recipes which are useful to our viewers and which they find easy to make and also contains a nutritional value.
These recipes includes a lot of vegetables and lentils which will help you to fulfill the daily nutritional intake. These are very easy to make and requires only day to day ingredients which are already available in the kitchen. So, here are Archana's favourite 10 dishes which you can make you have the ingredients. It includes recipes from different Indian as well as World cuisines. Do try these once until we get you Archana's January favourites next month. Happy cooking!
The Jeera Milagu Rasam Recipe also known as the Pepper Rasam is a very classic dish of the South Indian Cuisine. This rasam is simmered with tamarind water along with freshly pounded pepper, cumin and a tempering with ghee. A lot of times this rasam is given when one is suffering from a cold or sore throat making it very soothing because of the black pepper.
Serve the Jeera Milagu Rasam along with Beetroot Thoran, Steamed Rice, Boondi Raita and Elai Vadam for your weekday lunch.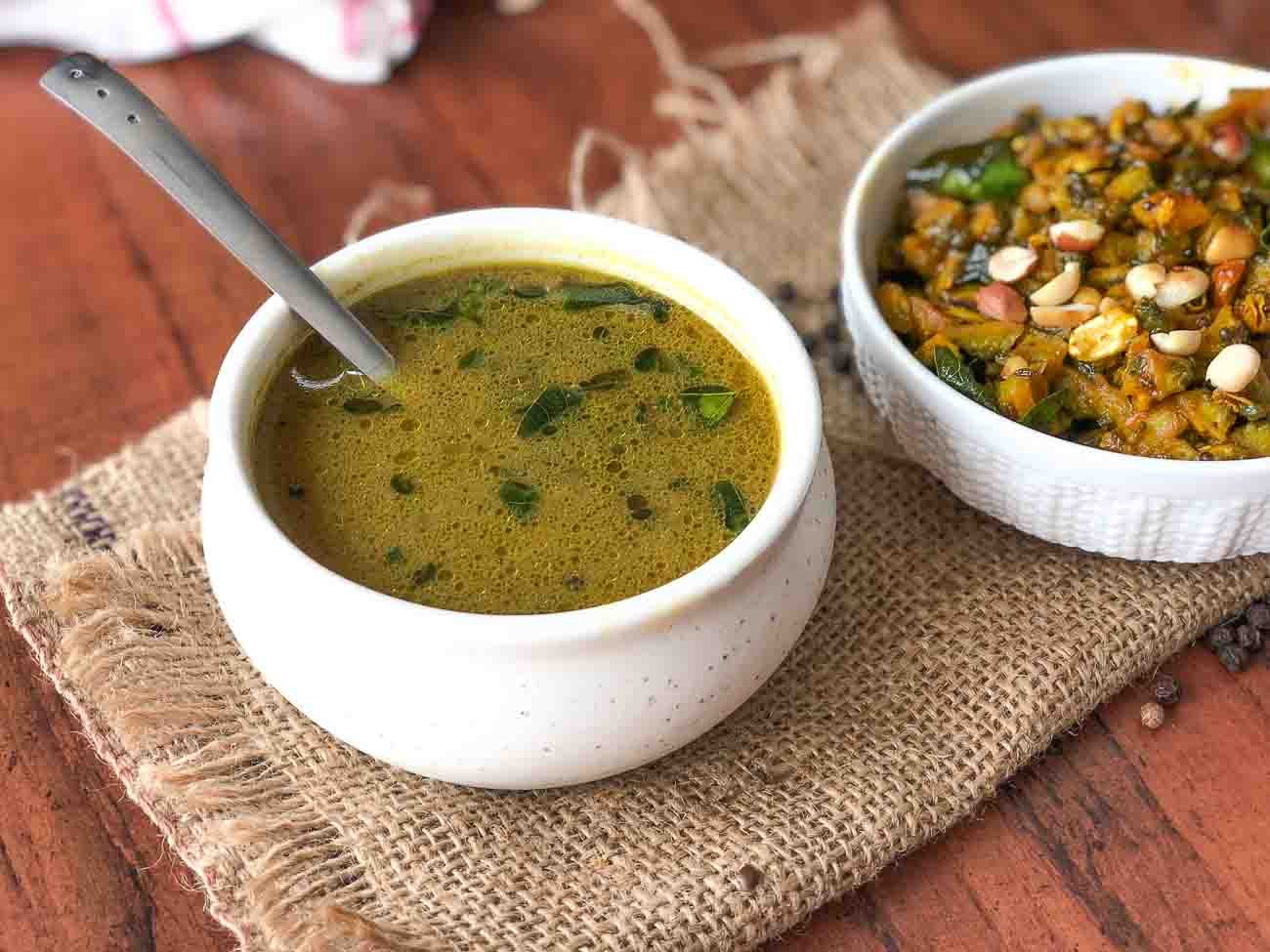 Methi & Pudina Aloo Sabzi Recipe a quick, simple and nutritious vegetables that is packed with flavors from the sautéed pudina leaves and methi leaves also known as fenugreek leaves. The Aloo Methi & Pudina Sabzi when combined with the sautéed caramelized onions and mild spices, makes this dish simple and yet delectable to the palate. Pudina gives it a different flavor as well as it helps in stomach indigestion. Methi is a healthy herb that is good for hair and skin.
Serve the Methi & Pudina Aloo Sabzi Recipe along with with Gujarati Kadhi, Tomato Onion Cucumber Raita and Lauki Thepla for a quick weeknight dinner.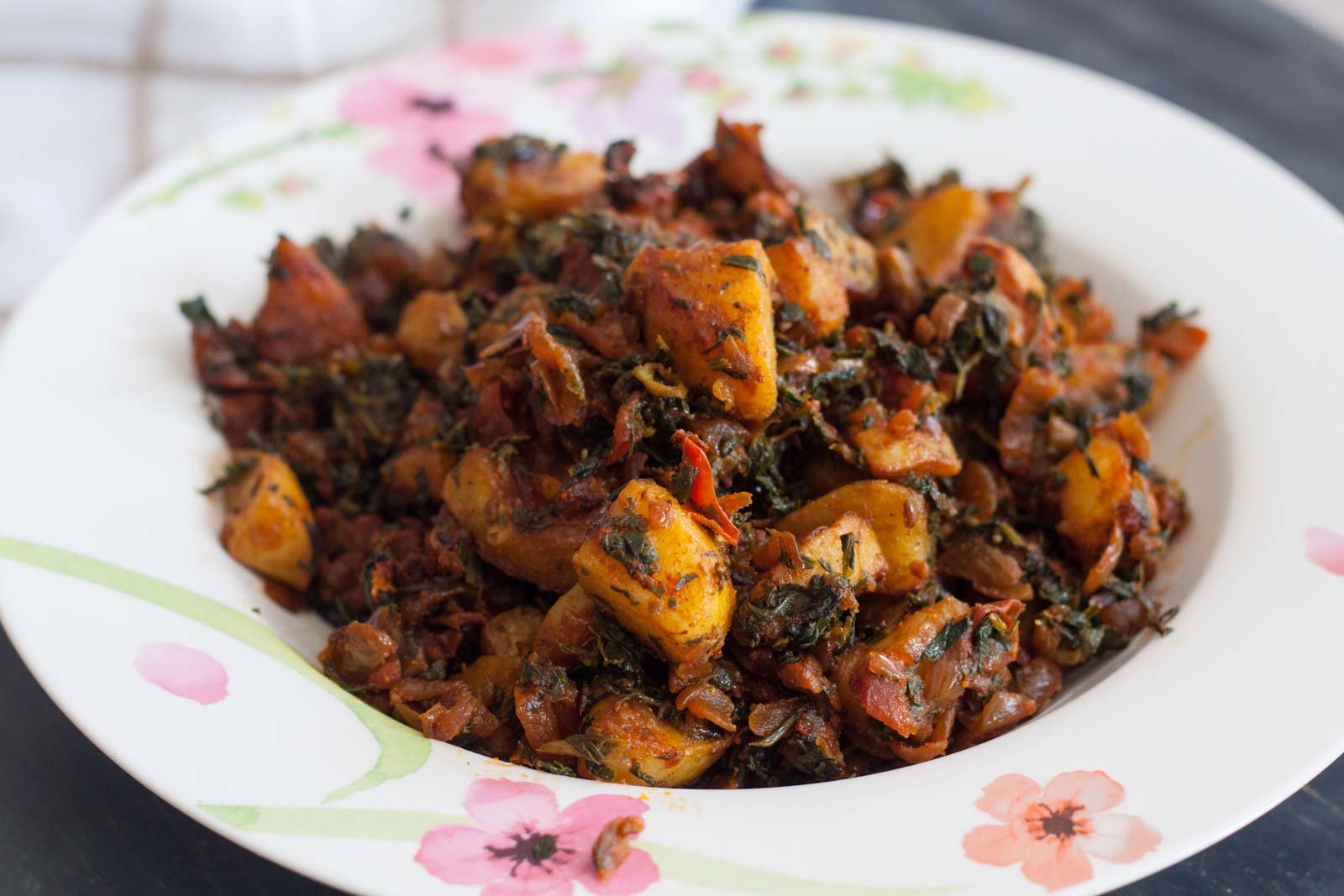 This a vegetarian version of famous Nepalese dish "Lamb Bhutuwa" which is often sold at roadside eateries. You can substitute lamb with paneer and it tastes equally delicious. You can make this delicious curry for your everyday food and serve it with rice, paratha or phulka. As it includes paneer, it is high in protein and thus helps you to fulfill daily intake of your day.
Serve Paneer Bhutuwa along with Nepalese Chicken Sekuwa and Steamed Rice for your everyday meal.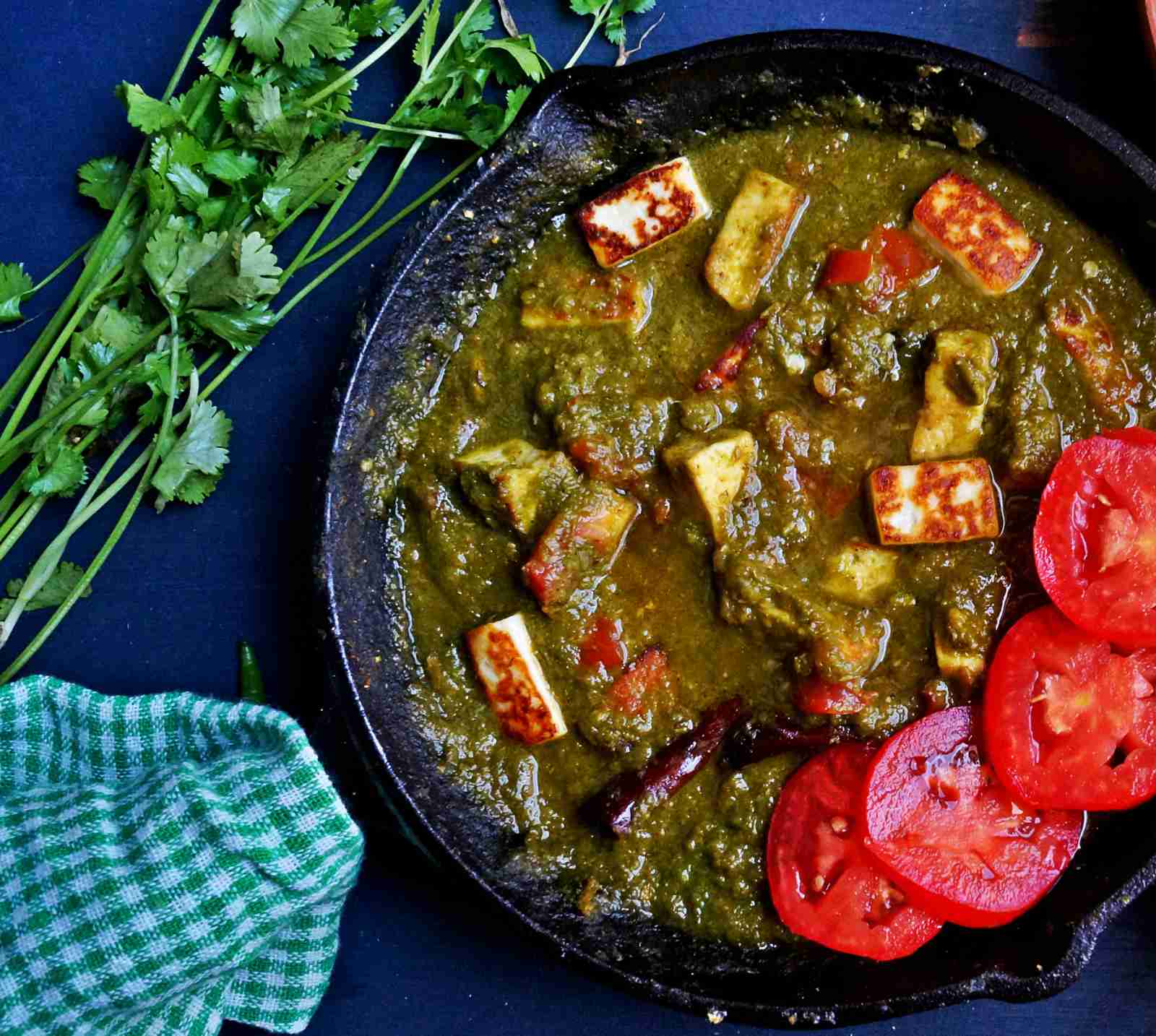 Thai Style Vegetables & Raw Papaya Rice Recipe, a wonderful way to add raw papaya to make a one pot rice recipe that has the flavors of thai yellow curry paste. All you need is some of the paste that can be kept ready a day advance so that your work will become easy and simple. The rice has the richness of all the nutrients and can be easily packed for your lunch box. Raw Papaya is a powerhouse of enzymes and nutrients and is really good for skin and hair.
Serve the Thai Style Vegetables & Raw Papaya Rice Recipe along with Chinese Style Stir Fried Water Chestnut for your weeknight dinner.

Bitter Gourd Peel Puri Recipe, is an innovative trial on a very famous Indian bread that is fried in deep oil. The bitter gourd peel is often thrown away and is not used in most of the dishes because of the strong bitterness from the vegetable. But very little it is known about its nutritional benefits to the skin. It contains Vitamin C which is very much need for the skin and hair. This helps as a powerful antioxidants which reduces all the negative radical from the body. By adding bitter gourd into the puri dough it also helps to give a good crunchy texture and as well can be paired with various gravy dishes.
Serve the Bitter Gourd Peel Puri Recipe along with Chole Masala, Pickled Onions and Tadka Raita for a weekday meal.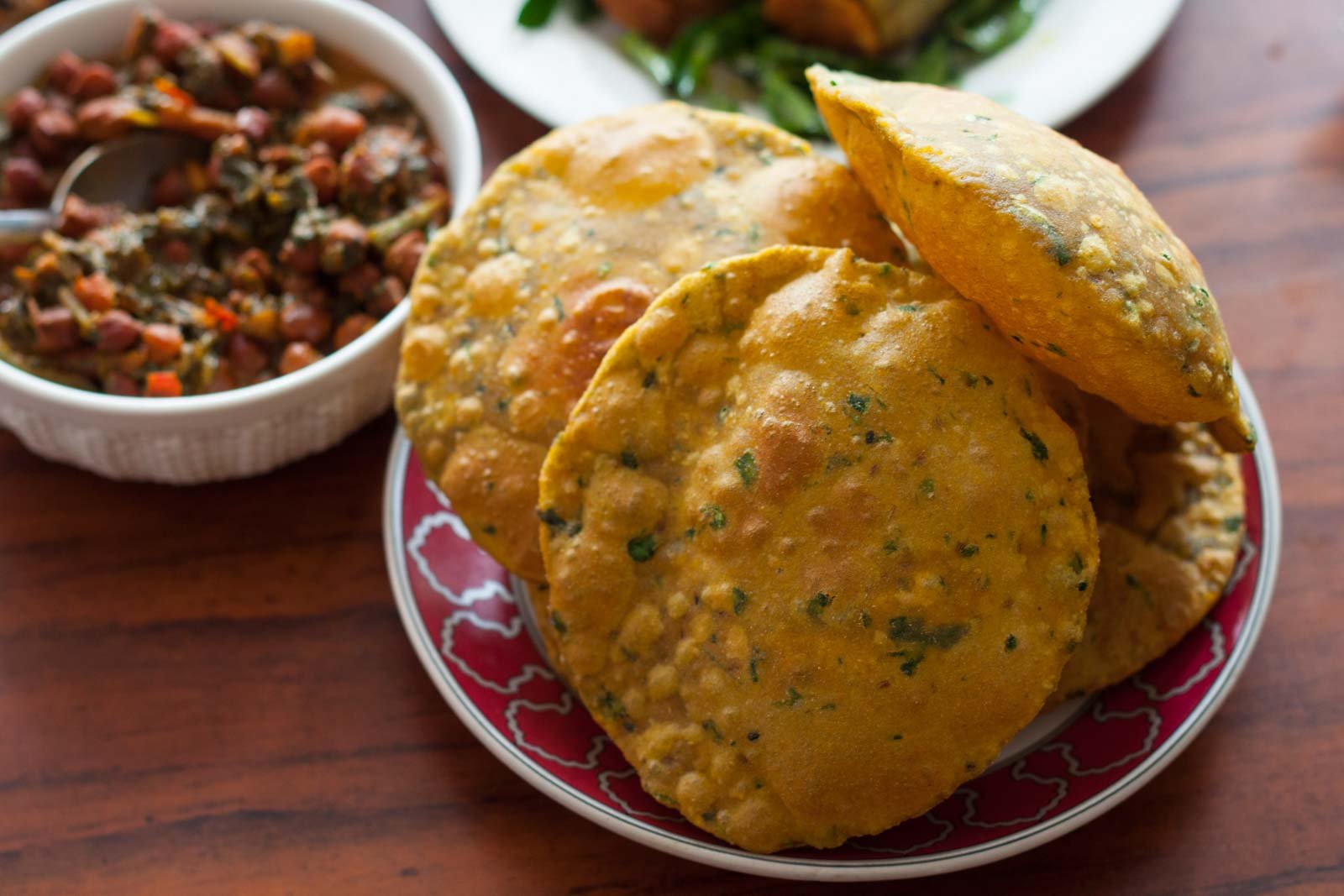 Want to try out something healthy? This Avocado Koftas are completely healthy ones. Fried using very little oil and can be served as an appetizer with any condiment of your choice. You can also make them as appetisers for your parties and we are sure your guests will just love them. These koftas can also be made into gravy. Just make a rich tomato onion gravy and serve these koftas along. Yummy! Isn't it?
Serve Pan Fried Avocado Kofta along with Dhaniya Pudina Chutney and Adrak Chai for your evening tea time break.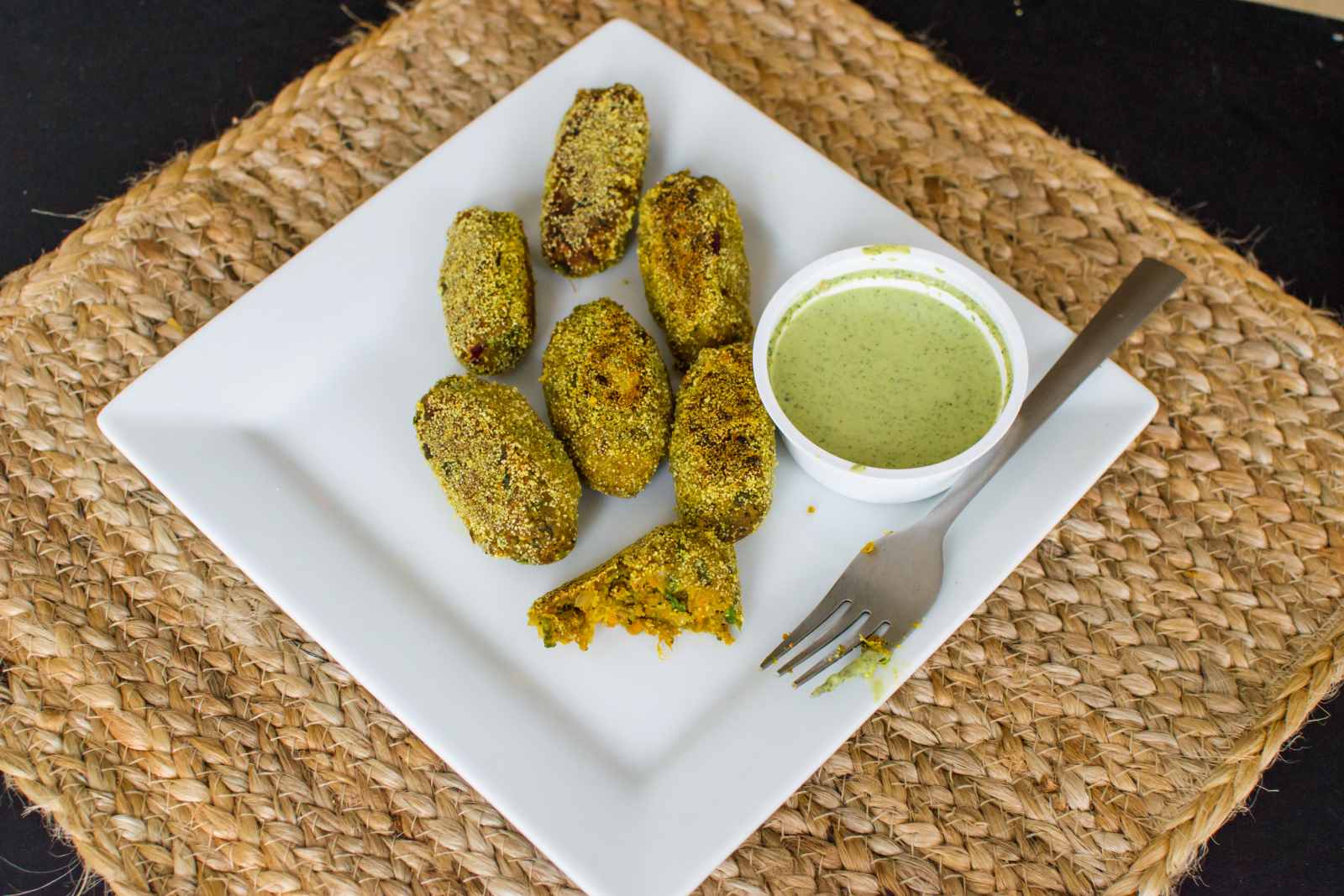 The Zucchini Keerai Thogayal Recipe is a lip smacking tangy and spicy chutney from the South Indian Cuisine. The Zucchini and spinach are first cooked in a pan and pureed along with roasted methi seeds, urad dal and black pepper making it very ayurvedic and healthy.
Serve the Zucchini Keerai Thogayal along with Ragi Oatmeal Dosa, Andhra Cheese Vegetables Pesarattu or even with Steamed Rice topped with ghee.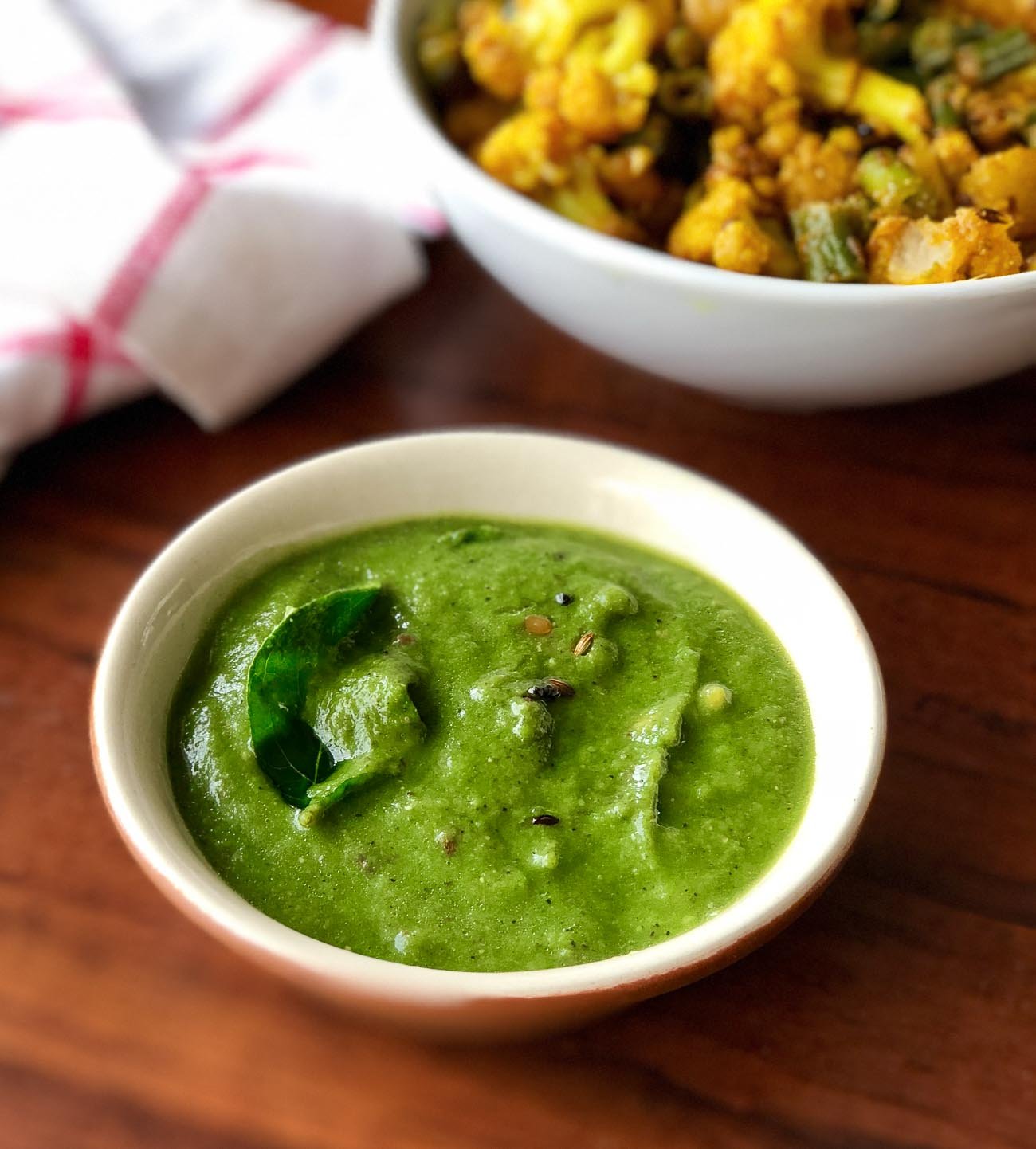 Spring Onion and Peanut Raita Recipe is a wonderful combination of freshly chopped spring onions and toasted peanuts mixed along with cumin powder. It is one of those refreshing raitas that goes really well with various Indian dishes as your sides. This raita is refreshing, cool and tasty, and goes equally well with rotis as well as rice dishes.
Serve the Spring Onion and Peanut Raita along with Methi Thepla, Aloo Palak Sabzi and Gujarati Dal to make it a complete meal.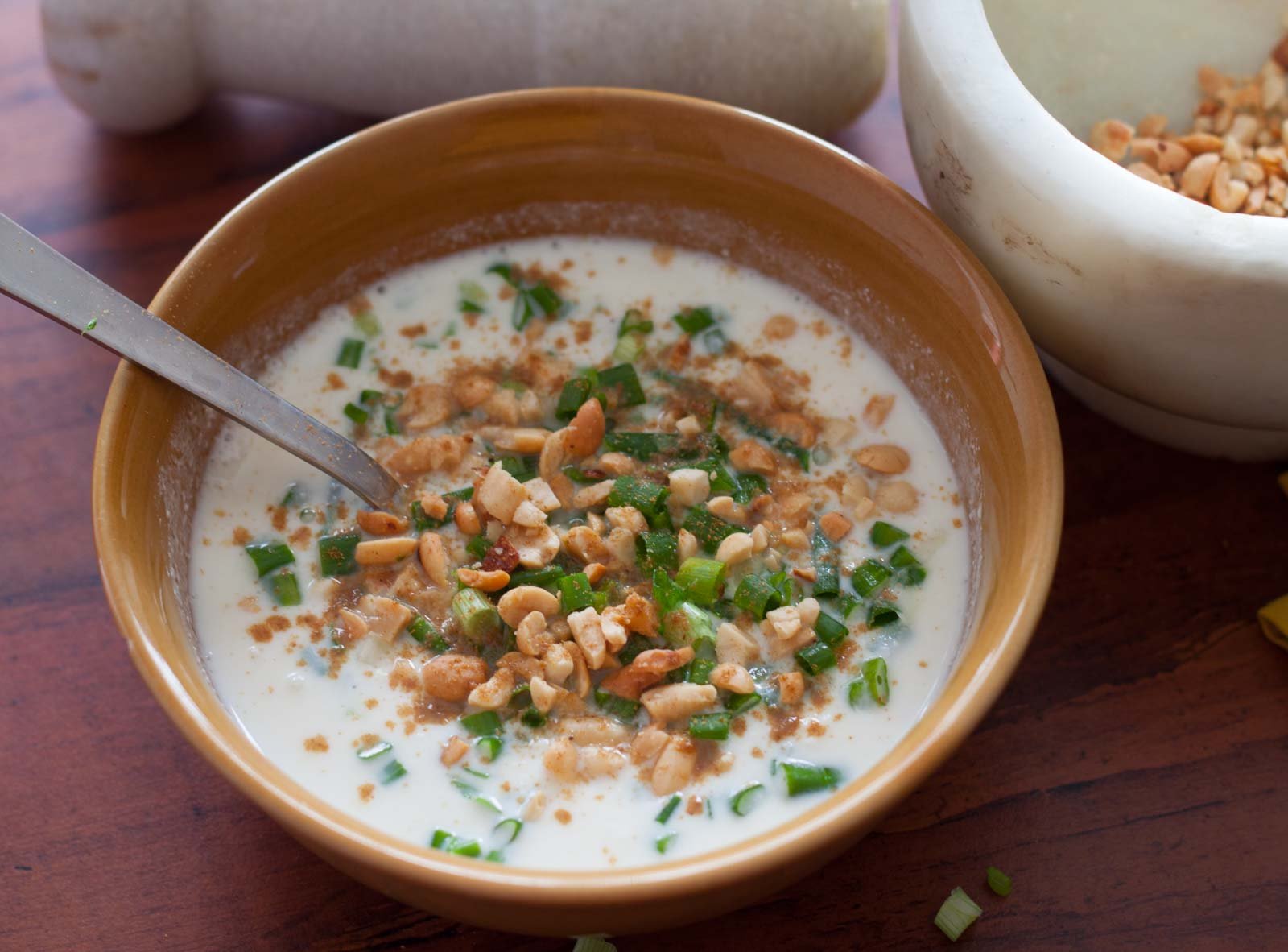 Stuffed Parathas during the winters is a must have and the best part you can get so many fresh vegetables which make the parathas even more tastier. These matar and gobi parathas are perfect winter morning breakfast and they are so filling. Fresh seasonal matar enhances the taste of this recipe so please do not use frozen peas here.
Serve Matar Gobi Paratha along with Burani Raita, Dhaniya Pudina Chutney and Green Chilli Pickle for a weekend breakfast.
Apple Pie is one of the most classic and vintage dessert of all times. Especially prepared during Autumn and Holiday season, these pies are one of the most delightful treat eaten best when warm accompanied by Vanilla ice-cream.
Serve Classic Apple Pie along with Grilled Tofu Spinach/Lettuce Sandwich and Espresso Coffee for your next tea party.