Every person who loves food would have tried their hand in cooking. It doesn't matter if we make a perfect dish like a chef, all that matters is love towards food that will make us happy and satisfied at the end of the day.
If you are a foodie your day will begin with food and end with food. You will begin to eat, talk and write about food. And hey maybe even simply watch only cooking shows and movies on food. Talking about movies and what gets us cooking, we did a quick research on the movies that were made on food and inspired people to cook.
One of our favorites is Julie and Julia. Here are 10 movies that you will enjoy watching and we have enjoyed each one as well. The are not ordered to any rank, but simply listed down. We have referred our story lines from Wikipedia
1. Ratatouille
Ratatouille an inspiring movie where a rat dreams of becoming a great French Chef, his family is against it due to the fear that he will be killed as rats are not allowed inside the kitchen. But Remy the rat meets a man named Alfredo Linguini who is garbage boy in Gusteau's restaurant. When they both meet Remy's journey starts and he begins to cook through Alfredo and rocks the city of Italy. But later on, people get to know that Remy is the one who controls Linguini and makes him cook by controlling him.
Image: imdb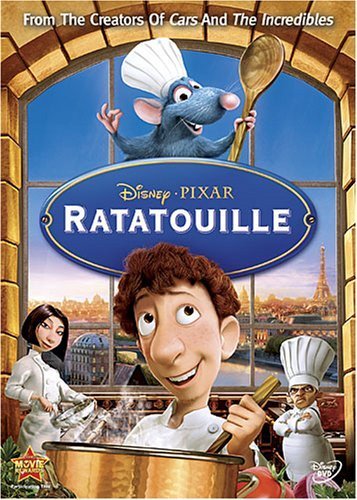 2. Big Night
Two brothers Primo and Secondo have moved to America from Italy to start an Italian Restaurant. Primo is a good chef and is a culinary genius. The other brother is the one who manages the finances and takes care of his customers. The restaurant doesn't make a mark in the city. When they reach Pascal who lends money to them he refused to give them money but instead he offered something else. He requested them to serve a feast to a great Italian-American singer and his team at their restaurant. Primo starts to cook his masterpiece and tries his level best to satisfy the people and singer. They were working so hard because the visit shall be reported in all newspapers. The cooking starts and the feast begin there as the guest arrive. They go through their big day and try to satisfy everyone.
Image: imdb
3. Julie and Julia
Julie Powel is a young writer who works in a call center and is not happy with her job. To do something interesting in her life she decides to cook all the recipes from the book Mastering the art of French cooking which is written by Julia Child, but later on, she decides to write a blog on how is she cooking all the recipes from that book. On the other hand, the movie goes to Julia Child story where she goes and attends a French cooking class and starts to write her book on French cooking. Both of them go ahead with their work and get a good support from their husbands as well. Julie Powel blog gets featured in The New York Times, and everyone start to notice her work, finally she gets a response even from Julia Child as well. At the end, Julie Powel visits Julia child's kitchen.
Image: imdb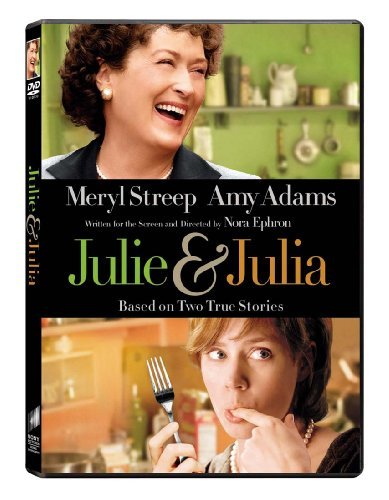 4. The Lunch Box
Ila a young housewife tries hard to seek her husband's attention and tries hard to keep her husband happy and have a healthy marriage life. To achieve this, she cooks delicious food for her husband. But the lunchbox gets mixed up somehow through the dubbawalas who are known for proper and prompt delivery. The lunch box which she prepares reaches an accountant named Saajan and he is a widower who is about to get retired. Once Ila knew that her husband is not receiving the correct box she writes a letter and keeps in the box with the meal. She also gets a reply from Saajan for the same. Their Friendship grew by exchanging letters. Soon Ila finds that her husband is having an affair and decides to move out and she wrote the same to Saajan. At last, they decide to meet but Saajan finds how young Ila was and decided not to meet her. Saajan starts to Nasik after his retirement and Ila gets ready to move to Bhutan with her child. At the end, they both meet as Saajan cancels his plan to go to Nasik and reaches Ila's home.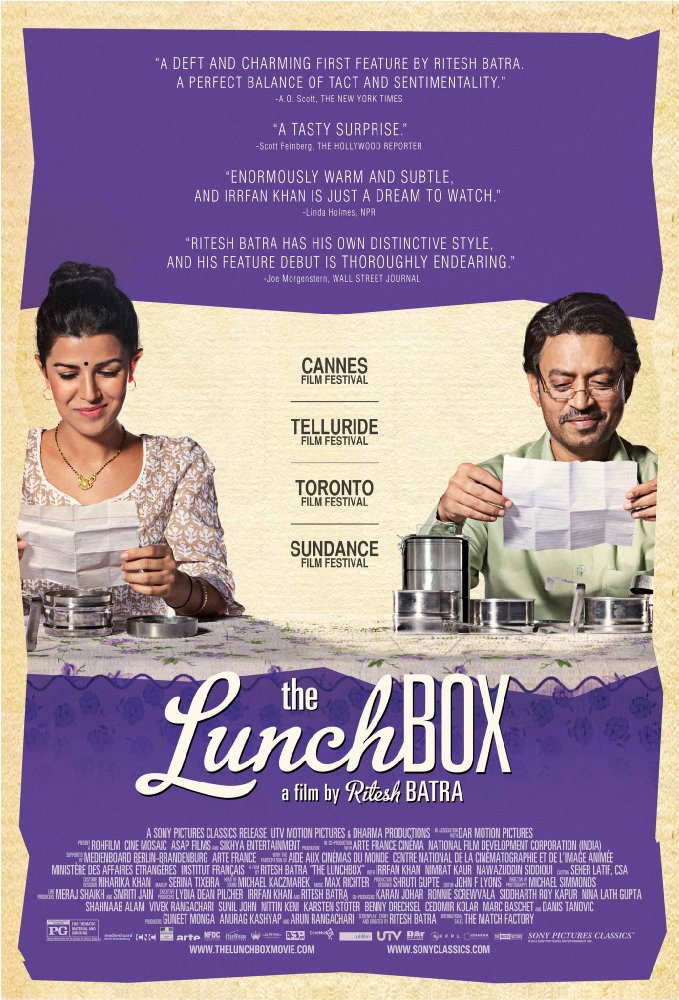 5. Chef
Carl Casper is a head chef at a restaurant in California, he is well known for his cooking skills and has always been appreciated for his good work. But the restaurant owner wants him to stick with the old menu and doesn't appreciate any innovation. Famous critic and blogger Ramsey Michel was going to visit their restaurant and the restaurant owner asks him to stick to the classic menu and nothing new. This leads to a criticizing review on twitter and Carl insults Ramsey as a reply to his review. Carl goes back to his restaurant after the twitter war and his owner expects him to stick to the old menu again when the critic was again invited, Carl gets frustrated and quits his job. His son and his ex-wife encouraged him to start a food truck and he starts one with his assistant. His food truck soon becomes a hit and they serve good Cuban sandwiches with which people started to identify them. Later Ramsey visits the truck and feels bad for his review. He also offers him a job seeing his creative ideas and carl also accepts the offer and the restaurant becomes a big hit soon.
Image: imdb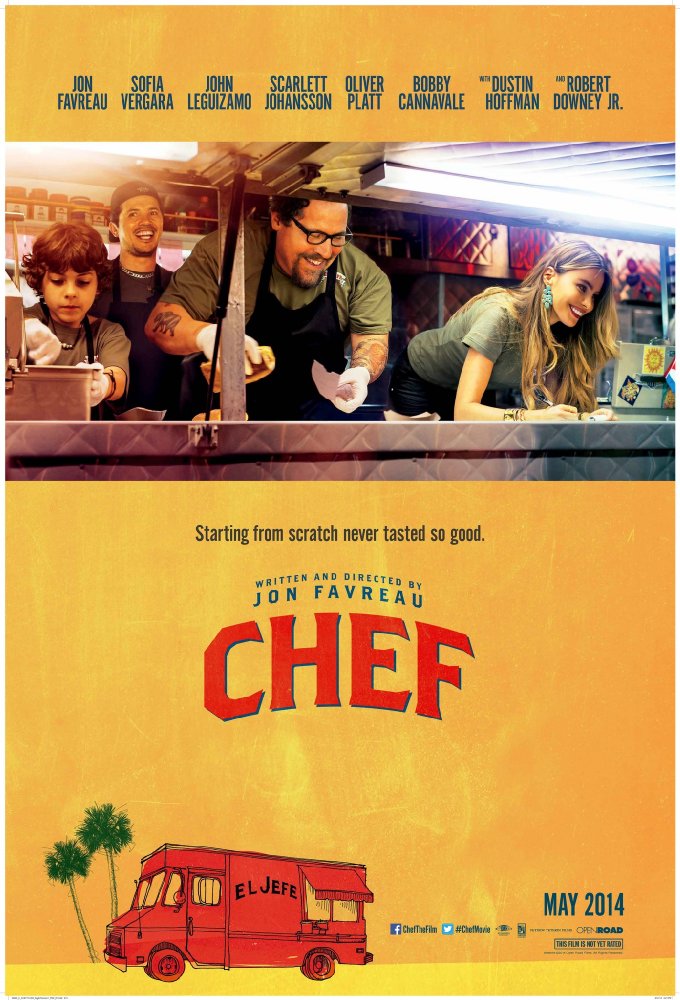 6. Chocolat
A woman and her child who make delicious chocolates keep moving to different places in Europe following the North wind. They moved to a quiet French village that follows tradition. Vianne opens a chocolate store in the village but the mayor Reynuad is not happy with the start. Vianne is an atheist and doesn't follow any norms of the church, hence the villagers did not want to visit her store, but she develops a good relationship with the villagers and she starts her business, but the Mayor of the village doesn't want her to continue as she is not a member of the church. She tries hard to keep up the business and finally settles down in the village. The Northern wind blows again and she gets ready to move to the next village or city but her daughter doesn't want to move out of the village as she is having really good friends. She then goes back and sees people who have changed because of her chocolate and decided to stay back but the Mayor was not happy with this. She gets ready for easter and had prepared chocolates for it and Reynuad tries to destroy them so that she leaves the village. In this process Renyuad gets a chance to taste the chocolate prepared by her and enjoys them, the easter festival goes on without any problem and Vianne decides to stay back as she found her home there.
Image: imdb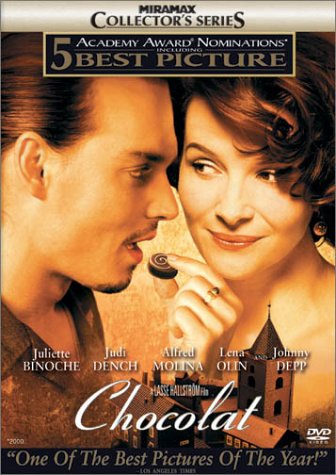 7. Waitress
Jeena is a waitress who is in an unhappy marriage life with her husband Earl. She invents her own pie's and starts to give attractive names to them. One day she finds out that she is pregnant. She tries to move away from the job that she is doing and wants to move away from her husband as well. She tries hard to save money so that she can't participate in a pie contest. She later meets a doctor who has recently moved in and visits him for her check-up. She also starts to write a baby journal and tries to explain all that is happening. Jeena is blessed with a baby girl but her husband is not happy with it. After so much struggle and problems, Jeena wins the pie contest and she becomes the owner of the place where she used to work and the place was named Lulu's Pies which is named after her daughter.
Image: imdb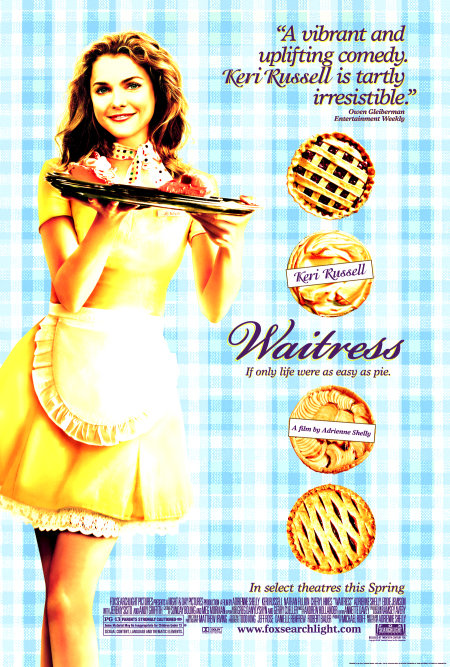 8. The Hundred-Foot Journey
Kadam's ran a family restaurant in Mumbai and their second son was a good cook and they were planning to have him as the next main cook. Suddenly they face an attack and Hassan's mother dies in it and they had to evacuate, they moved to Europe for a living. But they were not doing good there and hence they had to move to France. There they start a restaurant named Maison Mumbai and the heat gears up. A soup chef from the restaurant Le Saule Pleureur helps them to get settled but later on the owner of the restaurant comes to Kadam's restaurant doesn't want that restaurant there. The Maison Mumbai gets good customers and becomes popular but the chef of the Le Saule is not happy and attacks Maison Mumbai in this Hassan gets hurt and burns his hands. But Mallory the owner of the Le saule Pleurer did not have any idea about the attack that happened. Following this Hassan asks Mallory if he can cook a recipe of his for Mallory, later in the process of cooking she identifies his talent and offers him a job. He leads his life by improving his cooking techs and tries to be the best. He even moves to a popular restaurent in Paris and learns more techniques in cooking and become a popular Chef in Europe.
Image: imdb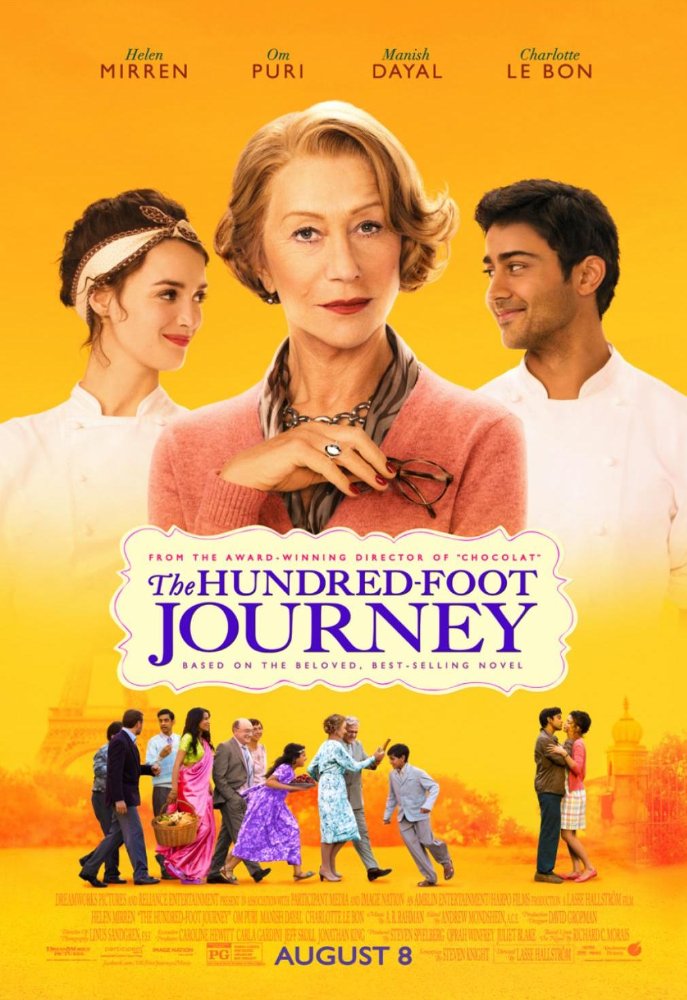 9. Today's Special
A sous chef named Samir works in a New York restaurant but he was not happy with his boss and quits it. He always wanted to study French cooking in France and was ready to take it up but suddenly his father falls ill and he had to take over his family restaurant Tandoori Palace. Samir is not good with Indian cooking and his Chef was also bad that they did not know what they were doing, everything was wrong over there and he got a helping hand from a Chef and Taxi driver Akbar. They both run the restaurant with new ideas and Akbar starts to teach Amir all his cooking techs. One day Akbar decided to move out of New York and the entire responsibility comes over Samir, he runs the business quite well and mean while Samir dad gets a good quote to sell the restaurant but rejects it and allows his son to take over completely.
Image: imdb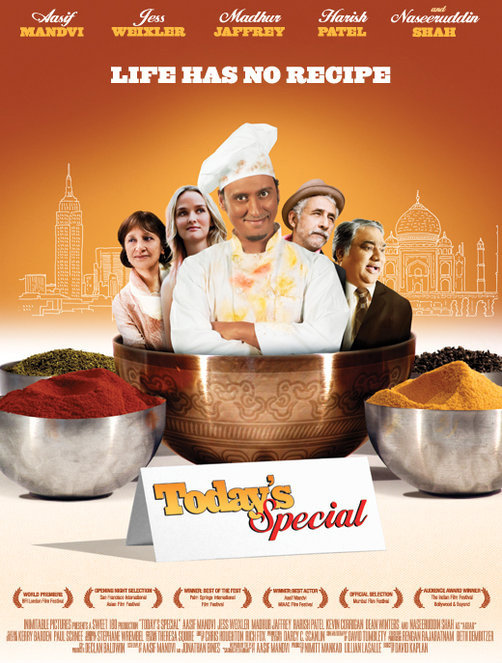 10.Babette's Feast
Babbette is a French Refuge who works for two spinster sisters. She has been serving them for 15 years, they have been served only bland food for their entire lifetime. On a fine day Babbette wins a lottery worth 10,000 francs but instead of going back to her home she decided to use the money to cook delicious dinner for the sisters. The sisters accept the offer and Babbette send her nephew to go to Paris and get ingredients for the feast. Few guests were also invited to the feats and one among them had mentioned that he had earlier tasted the same dish 15 years back in Paris at Café Anglais. After the feat, the sisters get to know that Babbette had used her lottery money for this and were asking her why she did and later on she said that she was the head chef at Café Anglais the restaurant the guest mentioned. The sisters reminded her that but you lost all her money and can to back and she will remain poor but Babbette took it positively and said artist are never poor.
Image: imdb