While contemporary and modular kitchens are slowly becoming popular in India, we still have a large percentage of transitional, country styled kitchens which carry the aura of being cosy and bring in a sense of comfort. While the rustic-styled Indian kitchens have open shelves, minimal kitchen appliances, and are usually characterised with a country chimney or exhaust fans than electric chimneys.
Here are ideas that helps you organise small kitchens and Indian country kitchens with handy organisers. Clear up all the clutter that usually crowds the countertop of Indian kitchens with these tips, wall mount racks and countertop holders. Stay organised with every essential rack and holder that will reduce the clanking sounds while you pick an item in kitchen.
1. Wall Mount Kitchen Rack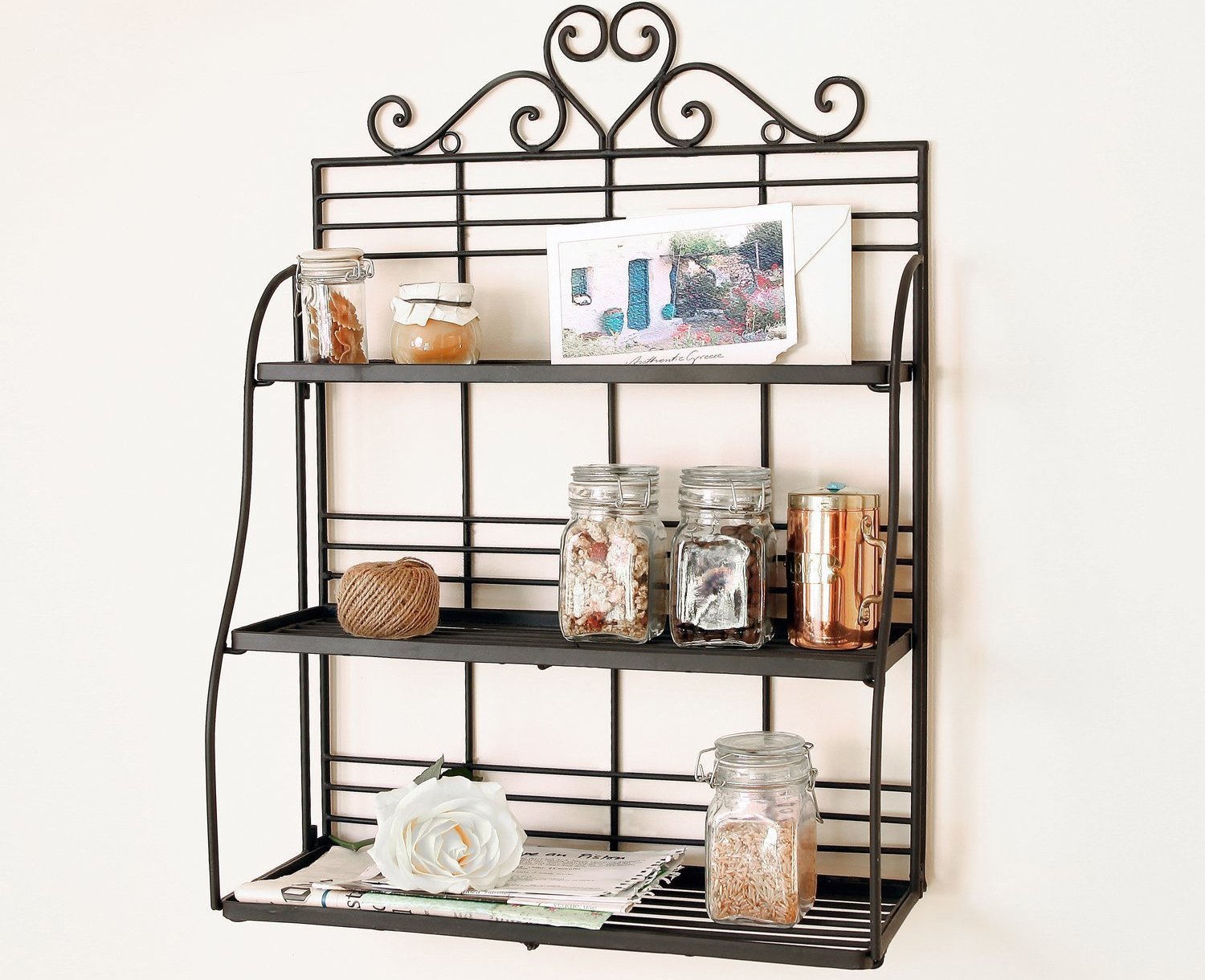 Wall mount rack is a necessity in the kitchens with limited wall storage. It is an ergonomic idea which makes it easy to take the ingredient we want from the wall shelf. These wall mount shelves come in various materials like wood, iron, steel and so on. One of the space effective way to store on wall for small kitchens is through metallic wall mount racks.
Recommended product to buy: Home Sparkle Kitchen Rack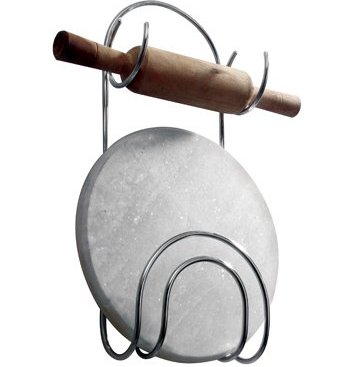 Indian cuisine loves various breads that it is been practicing since thousands of years. With various doughs and ingredients that go into it, most of the Indian breads have chakla belan in common since many of the flatbreads need to be rolled out with their help. Rolling pin holder provides a decent space for chakla belan to rest, which can be wall mounted to stay away from clutter when not in use.
Recommended product to buy: STAINLESS STEEL HIGH GRADE Rolling Pin Holder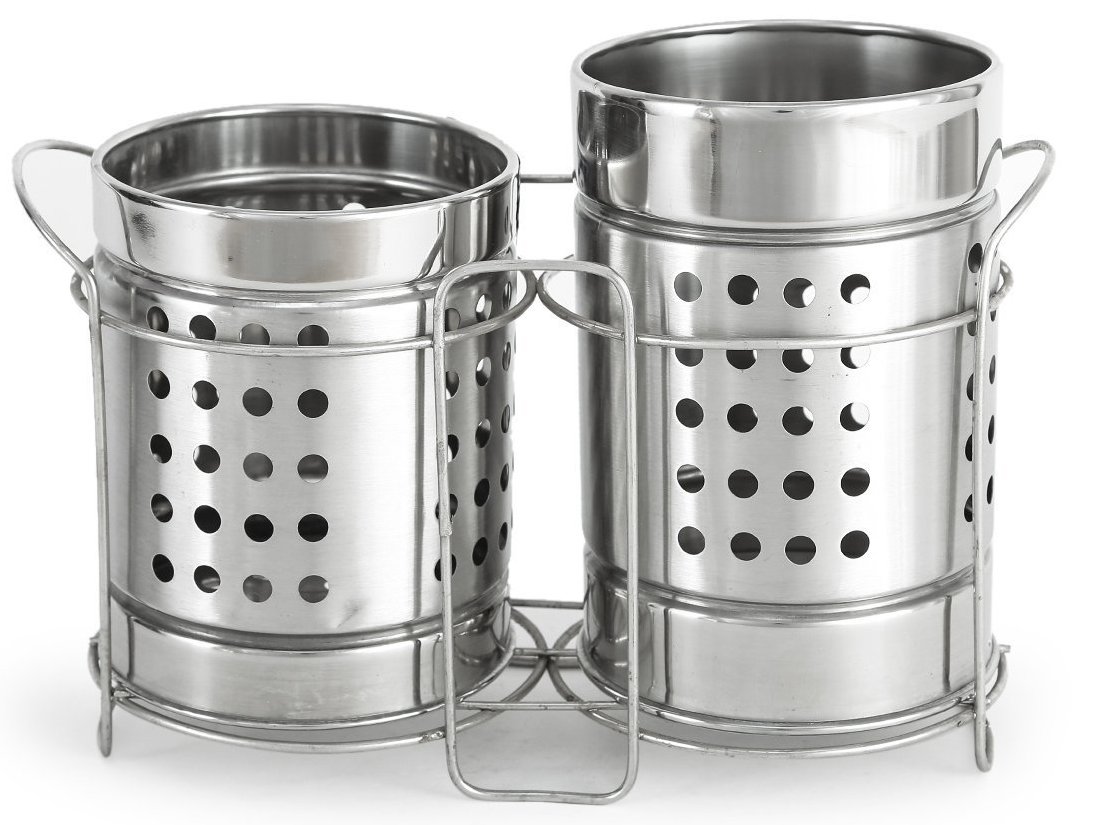 Modular kitchens have separate storage units for storing cutlery. Indian small kitchens, rustic and country kitchens can have these efficient countertop cutlery holders to keep all the ladles, spoons and forks in one place. Look for a cutlery holder that has a firm base and doesn't roll off when the ladles and spoons are loaded, though!
Recommended product to buy: King International Cutlery Holder with Stand Set (Set of 2 pc)
4. Kitchen Stand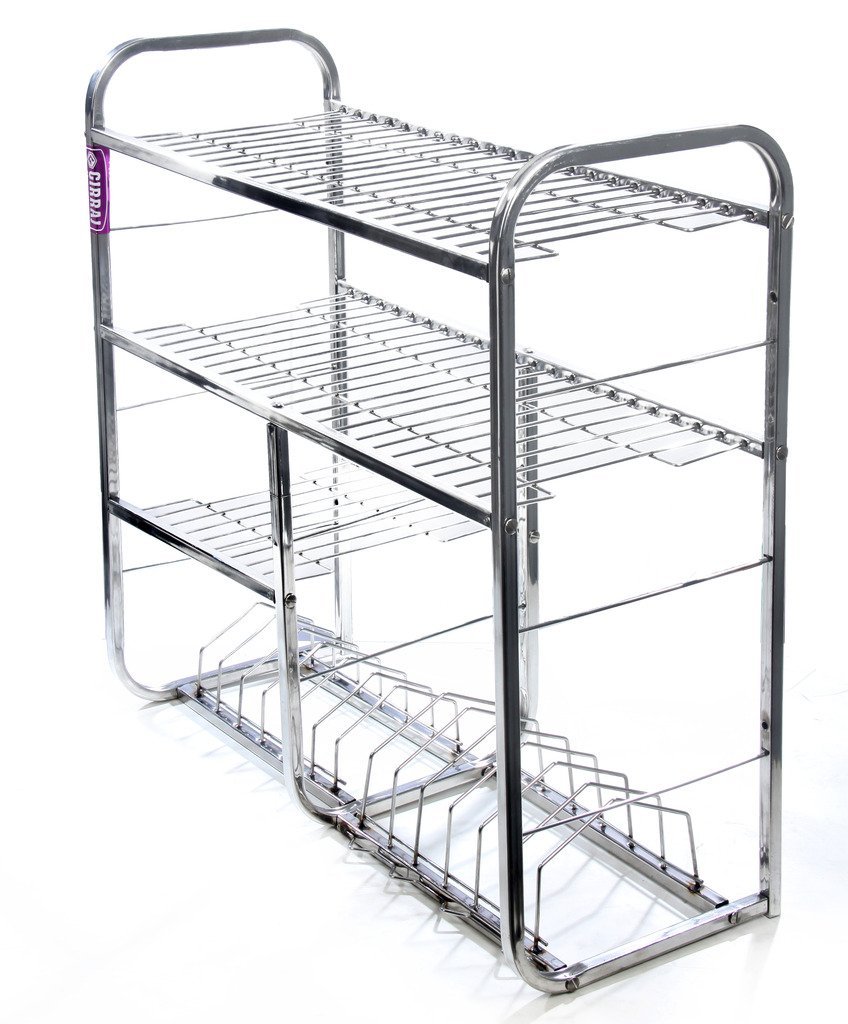 Kitchen stand is a necessity for Indian rustic kitchens especially when the space is limited. The plates, smaller utensils and cups can easily be arranged such that there is more space on countertop and the shelves beneath. This can also be used for a drying space after washing utensils. There are both countertop and wall mounted stands available in market to suit the needs.
Recommended product to buy: Kitchen Product present Royal Sapphire Stainless Steel Kitchen Stand
5. Side Rack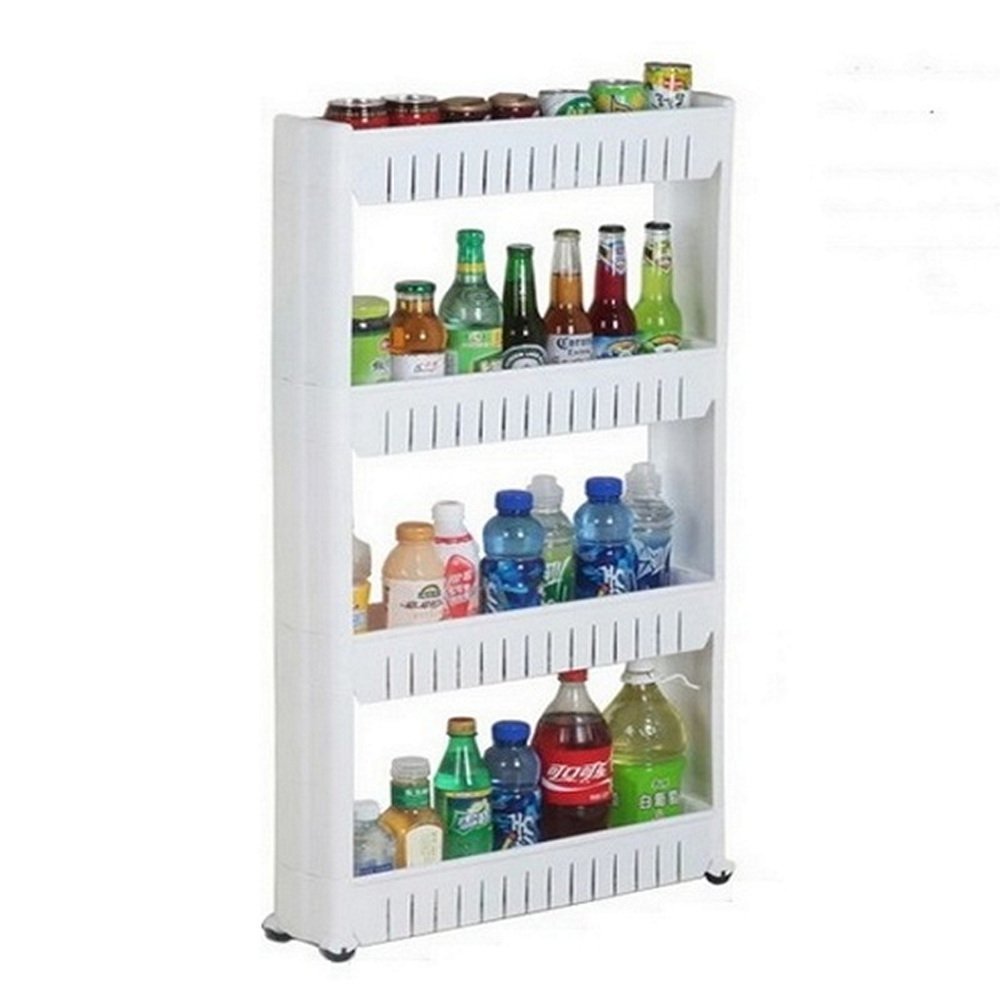 Side rack can be used for small bottle storage and this side rack can be slid beside fridge which is almost a common large appliance in most Indian kitchens. Side rack can also be used as a spice rack as well. Various ready to eat foods and preserves can be organised easily on it.
Recommended product to buy: Okayji Multipurpose 4 tire Shelf with Removable Wheels
6. Spice Rack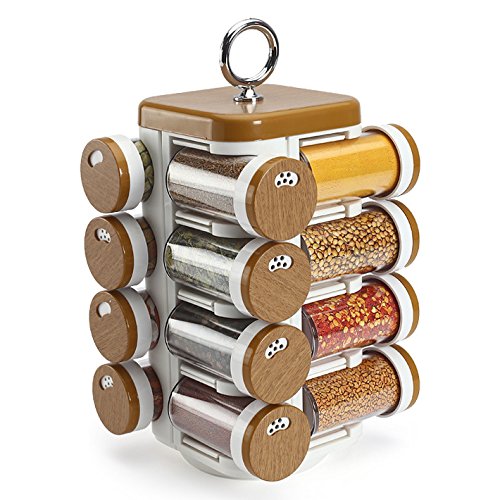 An exclusive rack for spices is all it takes to spill the needy ingredients to flavour up foods. You can find magnetic spice racks or the ones which consume less space on countertop, instead of having a regular masala box. With the diverging recipes from various cuisines brought into our kitchens, we need all the spice help we can get to stay organised.
Recommended product to buy: JVS Food Grade High Quality Plastic 16 Spice Jar
7. Kitchen Towel Holder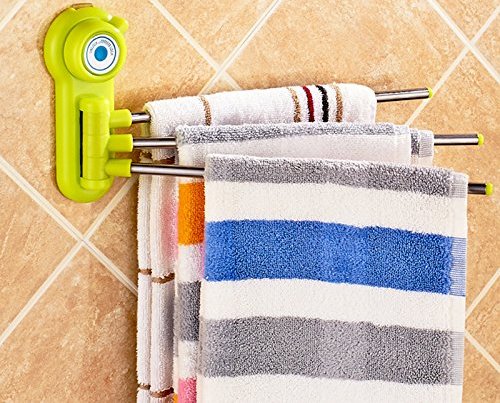 Wiping hands, holding hot pots, cleaning up the dry spills and wet spills all have varied necessity of clothes. You need towel holders to keep the clothes handy. Either have a couple of long towel bars in kitchen, or you can also opt for multiple armed towel bar.
Recommended product to buy: HOME CUBE® 180 Degree Three Arm Stainless Steel Towel Bar Rotating Towel Rack
8. Countertop Corner shelf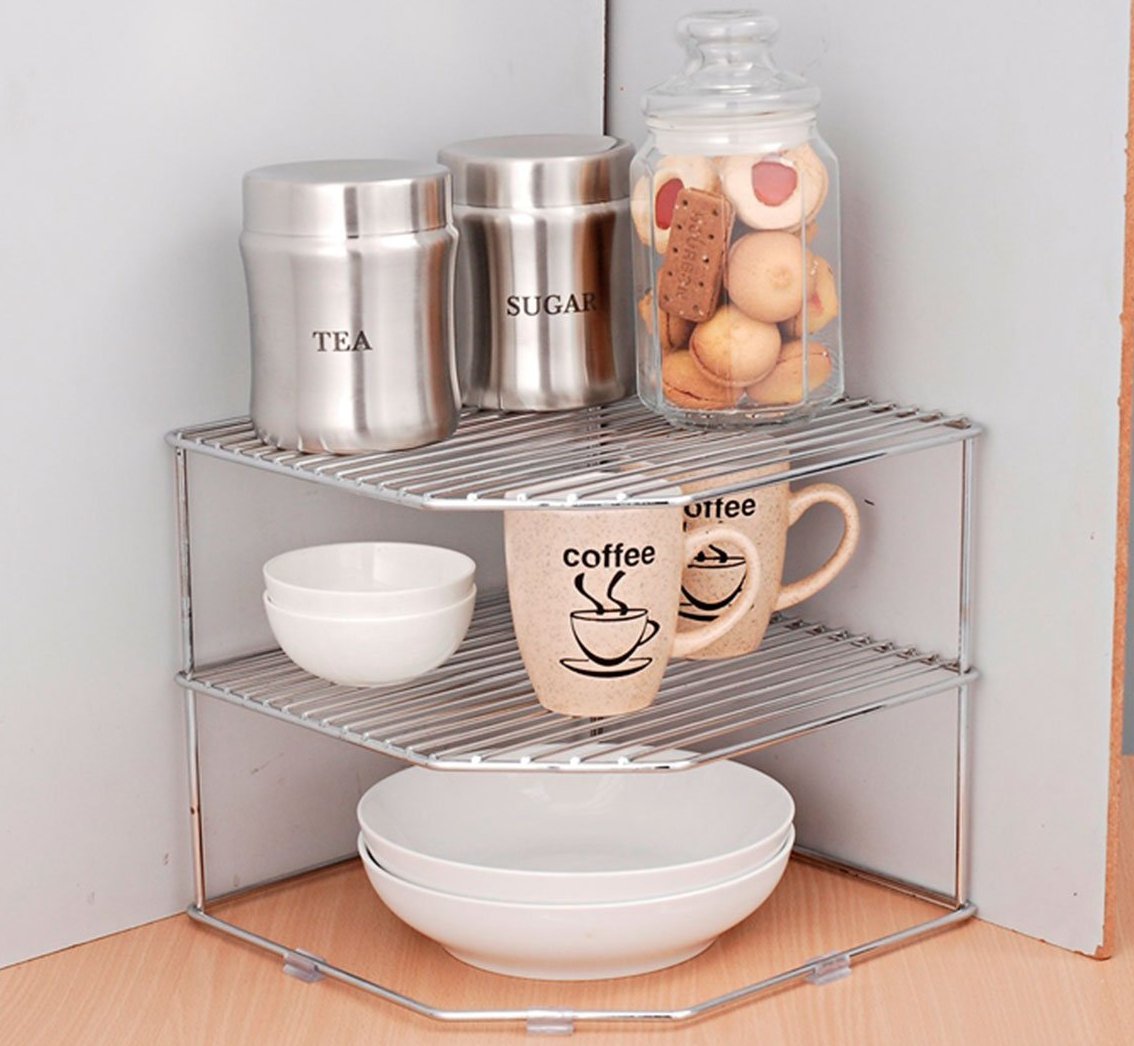 Corner shelf on countertop comes in handy to keep fewer things which we need while serving. Members in house can take pickles, salt and pepper, sauces or jams from the corner shelf and help themselves, without disturbing the arrangement of rest of the utensils or storage boxes in the kitchen.
Recommended product to buy: Disha Chrome Plated Mild Steel Plate Rack
9. Magnetic Fridge-Side Storage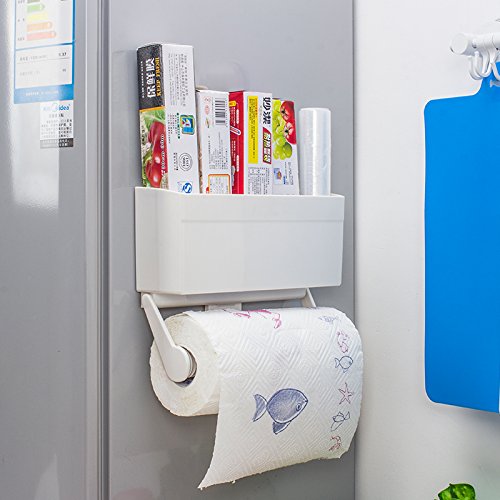 For all small kitchens with refrigerator, this is a very useful organiser. Kitchen towel (tissue roll) can be held along with various wraps on this magnetic holder. It utilises the ideal space next to fridge which helps you avoid tissues getting moist if the roll is stored along with other utensils that you use every day.
Recommended product to buy: Magnetic Tissue Paper Roll Holder Storage Rack
10. Fruit And Vegetable Trolley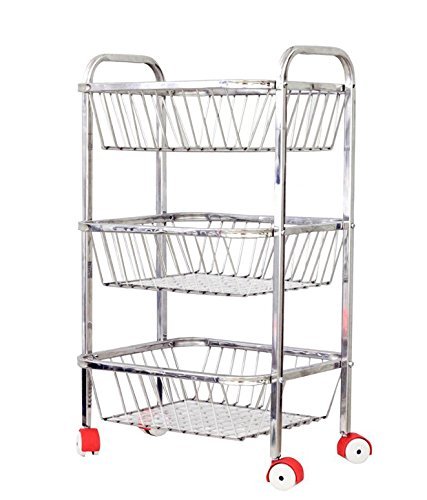 Onions, tomatoes, garlic, cabbages, cucumbers, potatoes et al have a longer shelf life and a few fruits like banana needs to be kept outside fridge to stay fresh for longer. Hence you will need a countertop organiser or a trolley basket organiser to keep them fresh and reachable all the time. This is one of the organiser that is also required for contemporary & modular kitchens as well.
Recommended product to buy: Kitchen Product present Royal Sapphire Stainless Steel Fruit And Vegetable Trolley