The pressure cookers we know today and have been using for generations in India, have been a standard. With the growth in technology in various other fields, there has not been much improvements in the most used kitchen equipment, until today. Pressure cooker's have been an important cooking medium in India. It is used in multiple ways by stacking multiple containers or using them as a single pot to cook dals and curries.
Traditionally, the pressure cookers have an inner or outer lid which have to be aligned; ensure the gasket is in good condition and also has a weight valve. A few of them have pressure indicators which let us know if the pressure has built up or has released itself completely.
We recently came across Prestige Pressure Clip On Cooker which we noticed that they had worked on a new user friendly technology with a lot more safety features built it. Being pressure cooker lovers, we decided to try it out to actually see if they are any different.
Here are a few new and fresh features we found, which made the pressure cooker easy to easy.
Unique Lid Design
Prestige's new Clip On Lid was true to its name. It was super easy to fit the lid and all one had to do was to turn the top knob. There was no alignment required or a handle clip to place. A single easy turn to lock the pressure cooker in place. Now, that's what we call a unique design and we were really excited to see this innovation. Not just that, this pressure cooker lid can be used on multiple Clip On utensils like from Prestige like Kadai, Handi or Casserole which have a uniform design.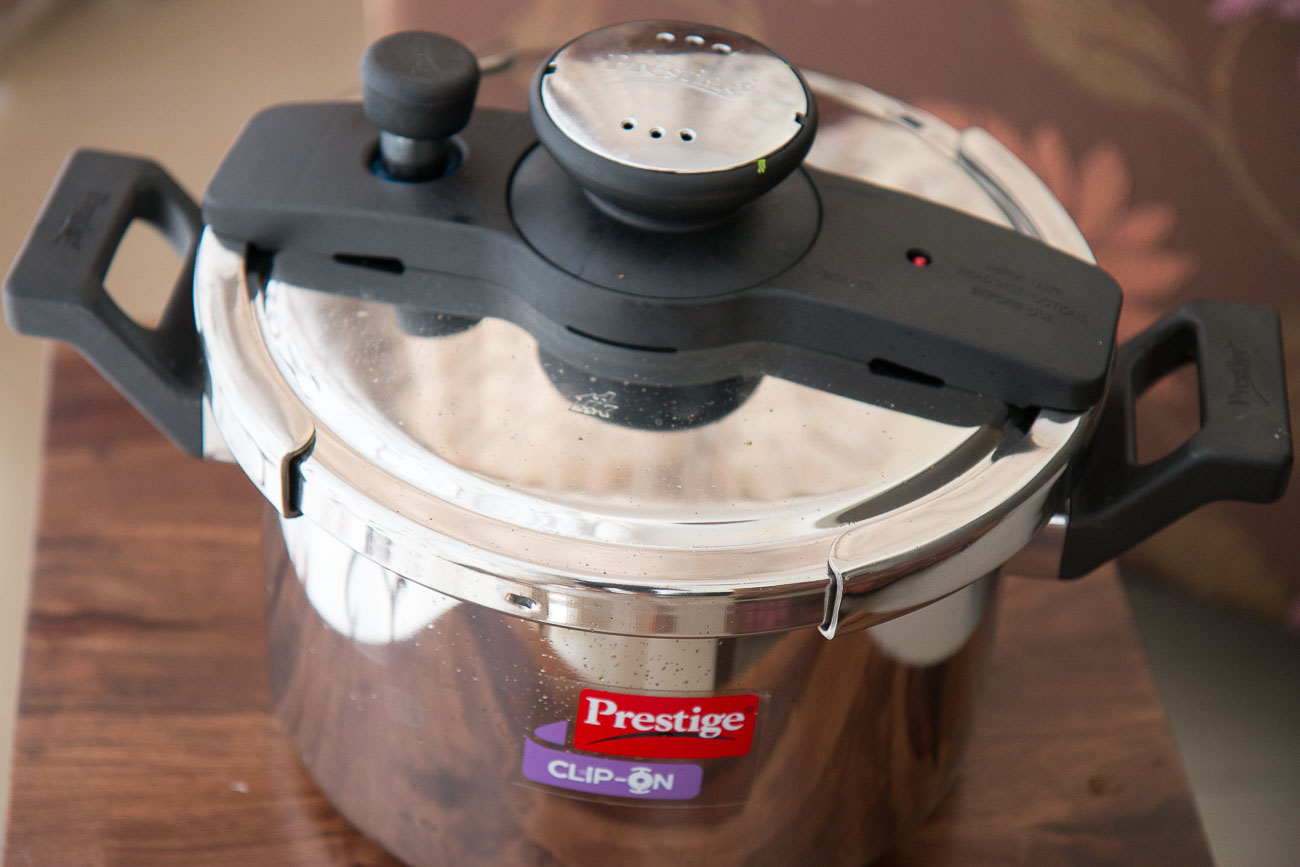 Enhanced Safety
The lid also comes with a safe pressure indicator, that not just acts as a locking device but also ensures the lid cannot be opened when the pressure inside the cooker is high. In addition it also comes with safety features like - the weight or whistle, gasket release system and the safety valve. We noticed that the Clip On range is one of the safest pressure cookers from Prestige and the ones in the market currently.
Cook & Serve
How would you like it, when you make a dish in a single pot and serve it. Well the Prestige Clip On pressure cooker's did just that. You can not just pressure cook then both on induction or gas, but also heat them and cover them with a glass lid and serve it stylishly.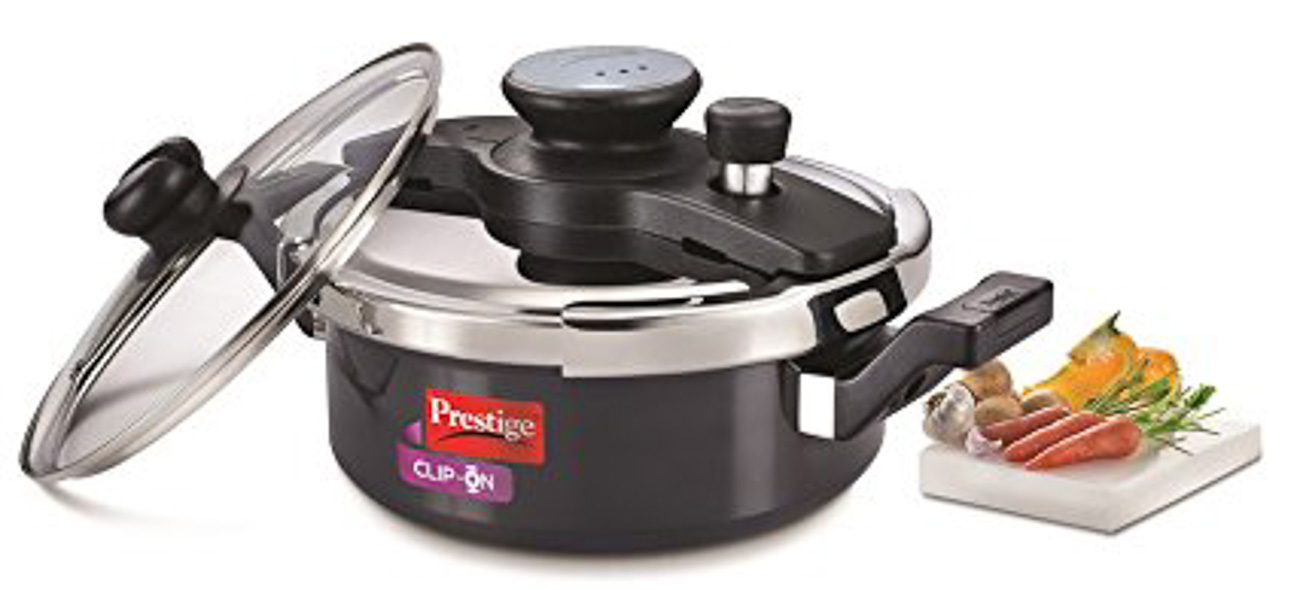 Try this recipe - Kadalai Kuzhambu Make In The Prestige Clip On pressure cooker
The Kadalai Puli Kuzhambu is delicious tangy curry that is packed with a perfect blend of spices and simmered in a coconut gravy. When combined along with Mangalore cucumber and drumstick it adds a variety to the curry making it rich and delicious.