Indian cuisine has a wide spread of recipes that adapt many cooking techniques like steaming, boiling, sautéing, searing, deep or shallow frying, or baking in earthen oven. The delectable taste and smell when you cook in a pot or pan specifically meant for the recipe imparts a lasting impression in our experiences. Who can forget the smell of sizzling tadka prepared in a cast iron tadka pan? And how can we ignore that just a few drops of oil is required to make koftas in a paniyaram pan?
We have enlisted a few cast iron utensils that are essential for an Indian kitchen. Go ahead, check out and have the ones if they are already not there in your kitchen. If you are planning for a fresh and new kitchen, this will provide you an idea of what you should have to make it a smooth-working kitchen.
1. Paniyaram Pan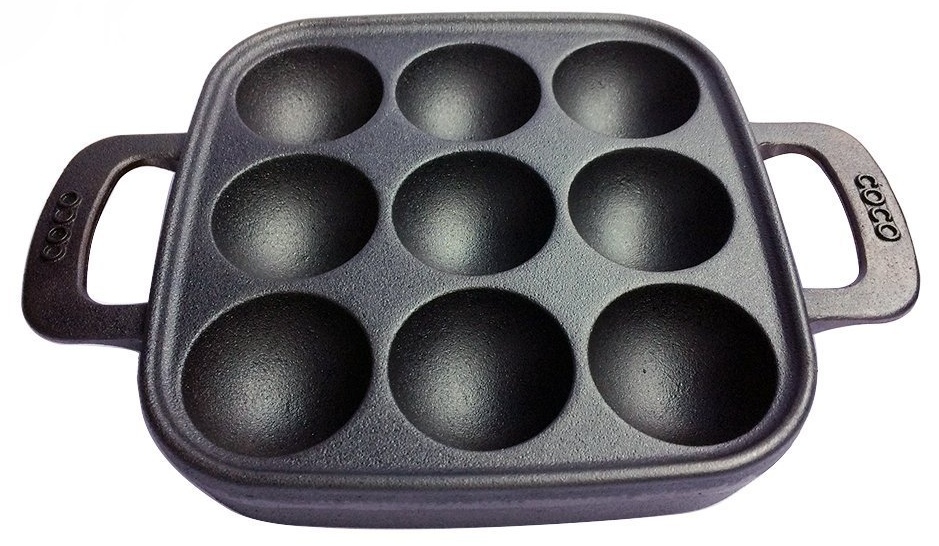 There are umpteen kofta curry recipes, bonda and vada recipes that can be made in a paniyaram pan. This method is a salvation to many deep fried recipes that have a thicker batter. Next time you think of making deep fried koftas, rethink! This is a must have in every Indian kitchen to savour mouth-watering malai koftas or mysore bondas.
Recommended product to buy: COCO 9 Cavities Paddu Tawa/Appam Patra/Paniyarakkal/Kuzhi Paniyaram
2. Rock Dosa Tawa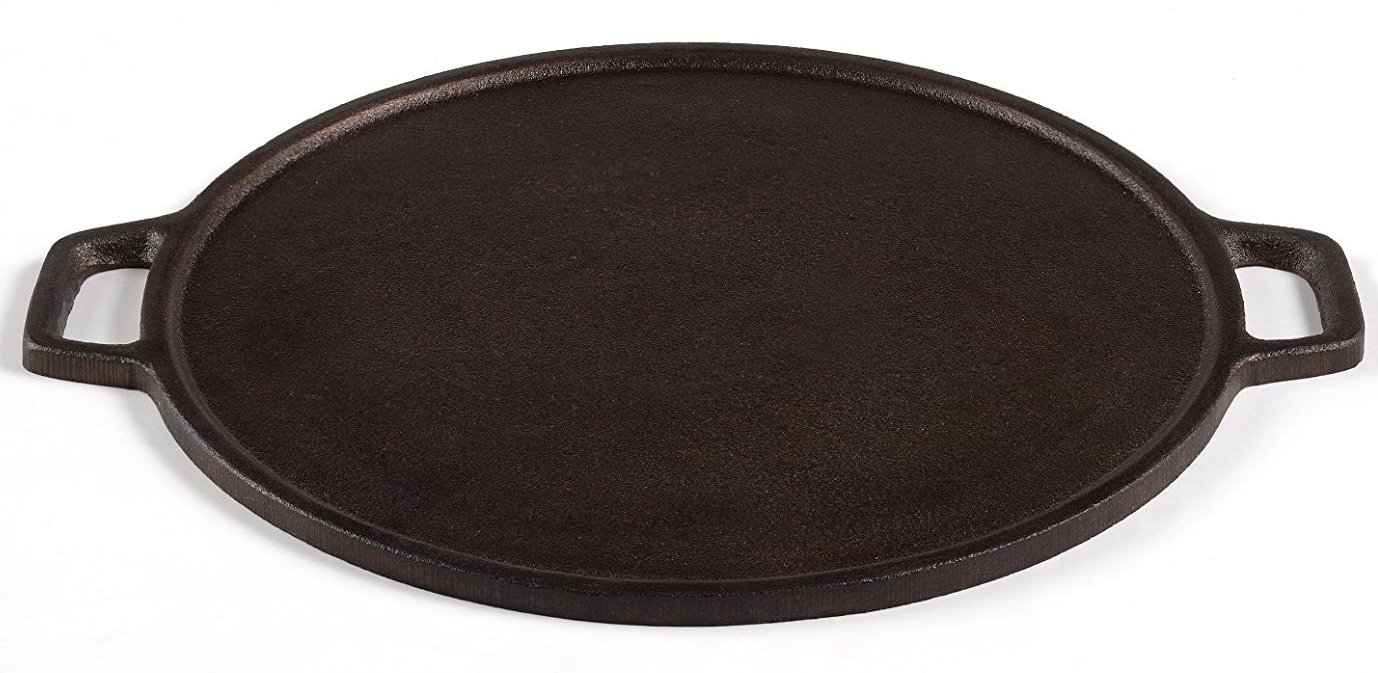 No matter how easy it is to prepare dosa in a non-stick pan, over time, the non-stick coating starts to chip off visibly and invisibly, making us consume the coating along with dosas! Rock dosa tawa or a cast iron tawa has no side effects like this even in longer duration and thus is a hit till now, and will be for years to come. Those crisp homemade ghee roast dosas are never a faraway thing for you and your family, with a cast iron tawa.
Recommended product to buy: Rock Dosa 9 In Pre-Seasoned Cast Iron Skillet
3. Tadka Pan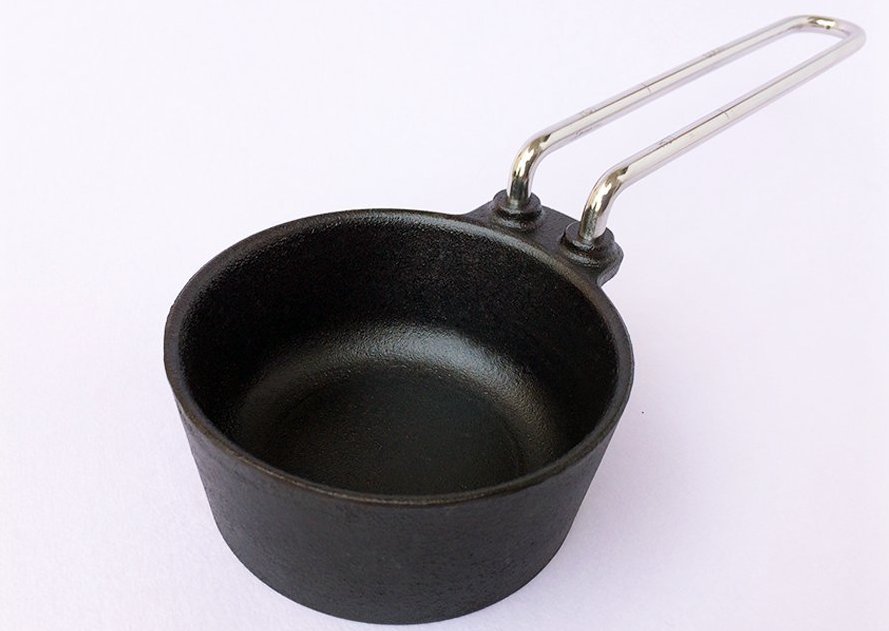 Recipes from Indian cuisine have tadka as a quintessential process. A bit of peanut oil heated just till smoky is added with tadka ingredients like mustard seeds, cumin seeds and allowed to sizzle and splutter. Then the other spices like red chillies and curry leaves are added depending on the recipe and the tadka is poured and mixed to the recipe. What more than a cast iron tadka pan can suit better? You will love the durability as well.
Recommended product to buy: COCO Tadka Pan-Pre Seasoned Cast Iron in Classic Round
4. Frying Pan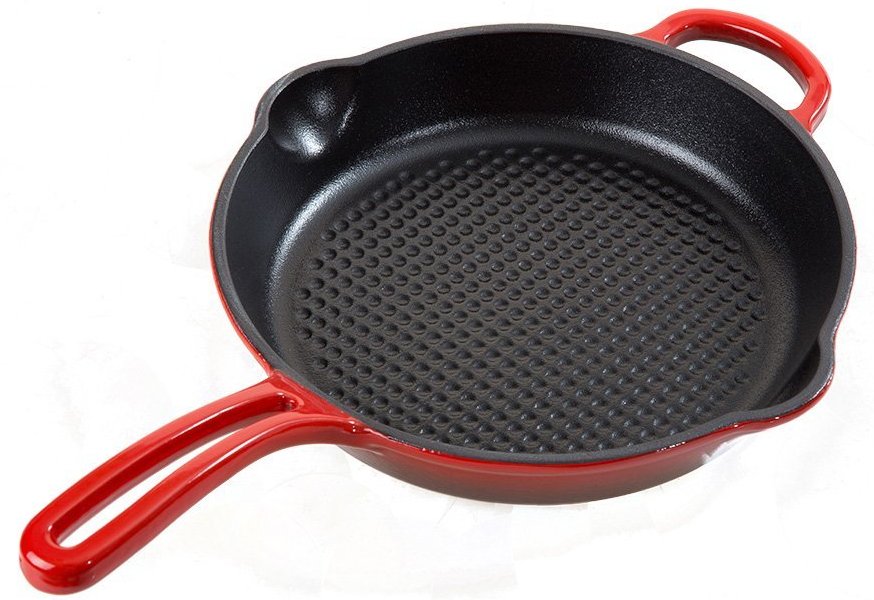 Be it searing on high heat or shallow frying the kebabs and skewers, or frying a piece of meat or fillet, a well-designed cast iron fry pan will help in reducing the oil consumption, even heat distribution and preparing a variety of appetisers and side dishes through shallow frying.
Recommended product to buy: Wonderchef Ferro Cast Iron Fry Pan, 25cm, Red
5. Kadai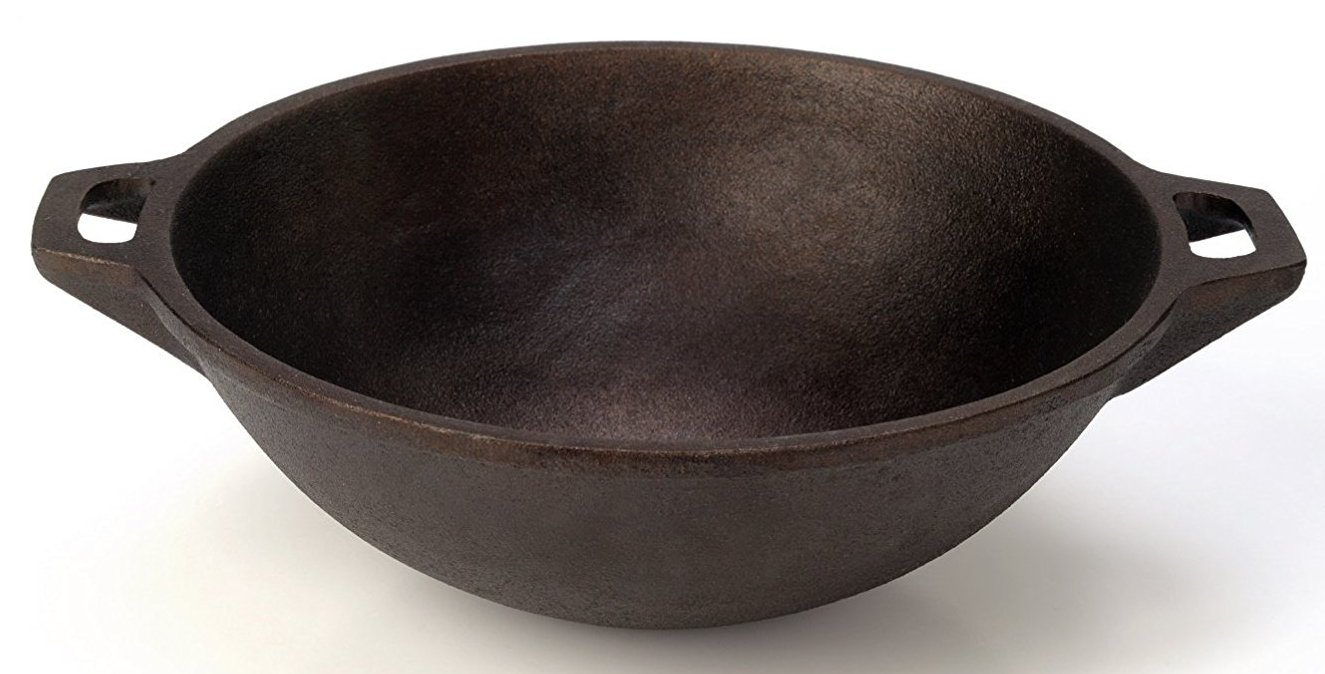 To make any gravy or sabzi, we Indians need this stove top equipment – kadai. Cast iron kadai is a must for any Indian kitchen since it helps in heat retention better than kadai with other metals. But make sure every time that you have a mitten to handle the hot cast iron utensils, which have a whole iron body and hence the handles will also be hot to touch!
Recommended product to buy: Rock Tawa 11 Inch Kadhai (Pre-Seasoned Cast Iron) Kadhai