We love the experience of buying kitchen cookware that help make cooking an enriching experience. The women in the house think several times before investing every time they shop for kitchen. Be it an appliance of utility or tool to cook, the necessity is weighed carefully before buying one. Investing in a kitchen merchandise is thus a careful decision and we are convinced to a great deal if the product has multiple utilities.
Kadai is one of the most essential pots that is present in almost every Indian Kitchen. Ever imagined a kadai doing more than deep frying and making one pot dishes? What if we tell that you could make idlis, steam the dhoklas or veggies in your kadai? The idea seems definitely intriguing.
We discovered a Multi kadai From Prestige that is made with a hard anodised aluminum has the uniqueness of being metal spoon friendly and non-staining at the same time. The stylish looking Prestige Aluminum Multi Kadai can also be a cook and serve pan, to adorn your dining space straight from the cooktop, with an adorable glass lid. This kadai performs multiple things for you. This can be used on gas stove or an induction stove as well, due to an induction friendly bottom.
We used the Multi kadai From Prestige and made Sooji & Oats Dhokla using the Dhokla plates and also a Thai Banana Sweet Parcel using the Steamer plates. It was super efficient to multi task, as when we got done with making the Dhoklas we used the Steamer plates to make the Thai Banana Sweet Parcel.

1. To Prepare Curry, Kadhi & Biryani
Be it a Dhaba Style Egg Curry, Spicy Pickled Paneer Gravy or a Kashmiri Phool Rogan Josh, the curries can be prepared in a hard anodised kadai like this Multi Kadai and prepared healthier with lesser butter or oil since the anodised aluminum is non-staining alloy. You can stir fry the veggies, meat or paneer and pour in the prepared gravy and cook along to create amazing recipes. Biryani recipes like Gobi Biryani (Spiced Cauliflower Rice) Recipe or Lucknowi Murg Biryani (Awadhi Chicken Biryani) Recipe can also be made in this multi kadai.
Preparing Biryani In Prestige Aluminum Multi Kadai
Heat a little oil in the Multi Kadai, and add in the Biryani spices like Tej Patta, Cinnamon, Cardamom, and more, as per the recipe.
Once they splutter and are fragrant, add ginger garlic paste, add the onions, stir and caramelize them.
Add in the veggies and meat, cook till almost half-done.
Now layer with soaked basmati rice, add 1.5 times water, required salt and close the lid of the kadai. Wait for 10-13 minutes or till done and fluff up the biryani once done, and serve with raita.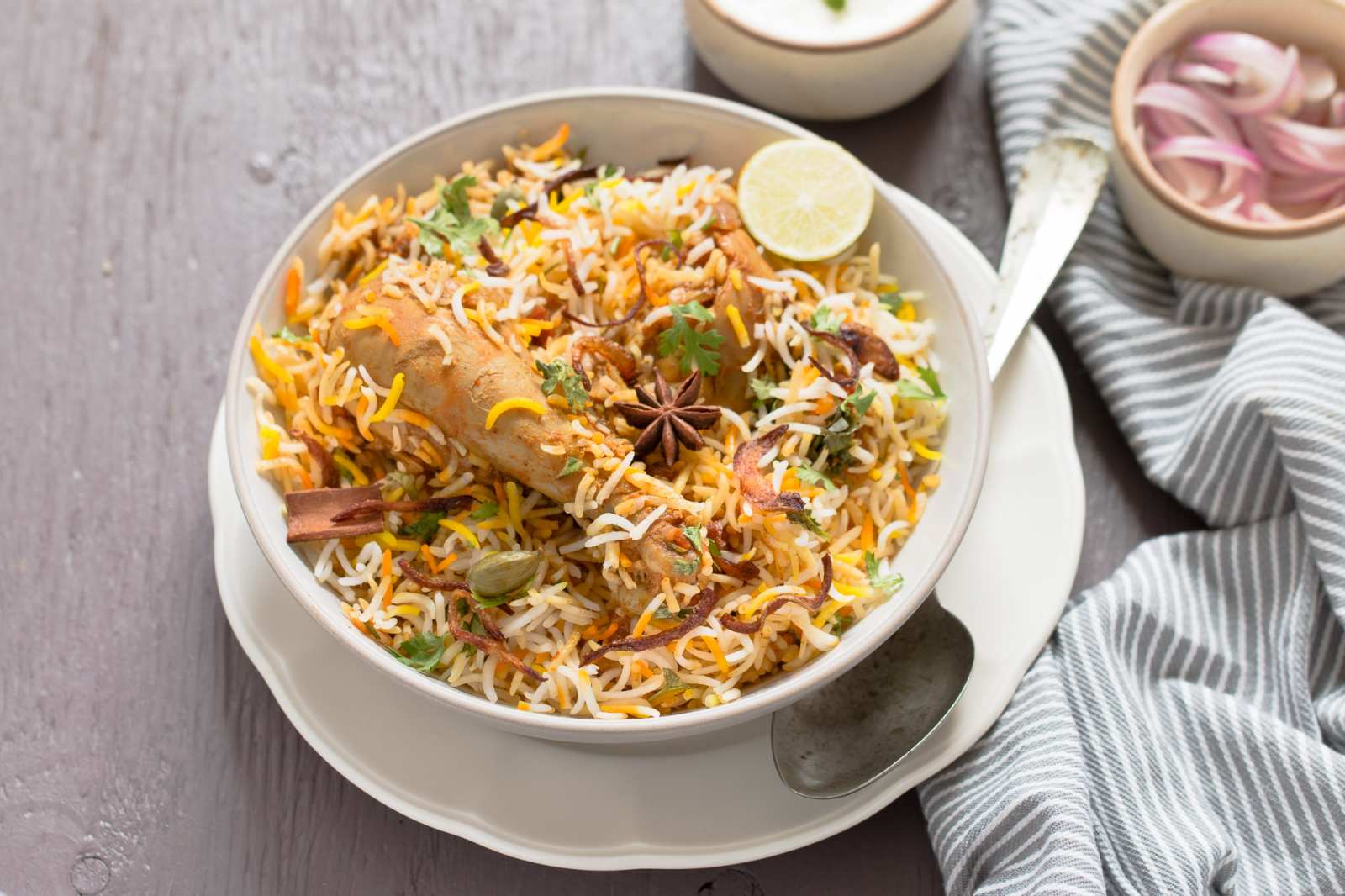 2. To Prepare Deep Fried Recipes
Puris are the deep fried savoury Indian breads that is usually had with saagu, potato gravies or likely side dishes. There are many other recipes that are deep fried to be included n snacks, lunch and more. Be it various Puri recipes, Bihari Style litti, Kerala Style Pazham Pori recipe which are the Banana Fritters for tea time, or a chivda made during festivals like Diwali, can be easily prepared in this kadai. Due to its high heat sustainability, this multi kadai is suitable for deep frying even at high temperatures, where the kadai distributes heat evenly.
Preparing Puris In Prestige Aluminum Multi Kadai
Heat enough oil in the induction friendly multi kadai.
While the oil is heating, prepare a tight dough of the ingredients mentioned for puris including the flour, salt and spices as the recipe calls for, smear with a few drops of oil to smoothen the dough and soften.
Dust the countertop and roll out puris from the dough.
Once the oil in the multi kadai is hot enough, drop one puri at a time gradually and press with a slotted spoon to help the puris puff up. Drain when golden brown evenly. Strain on a kitchen towel to absorb excess oil. Fry the remaining puris similarly.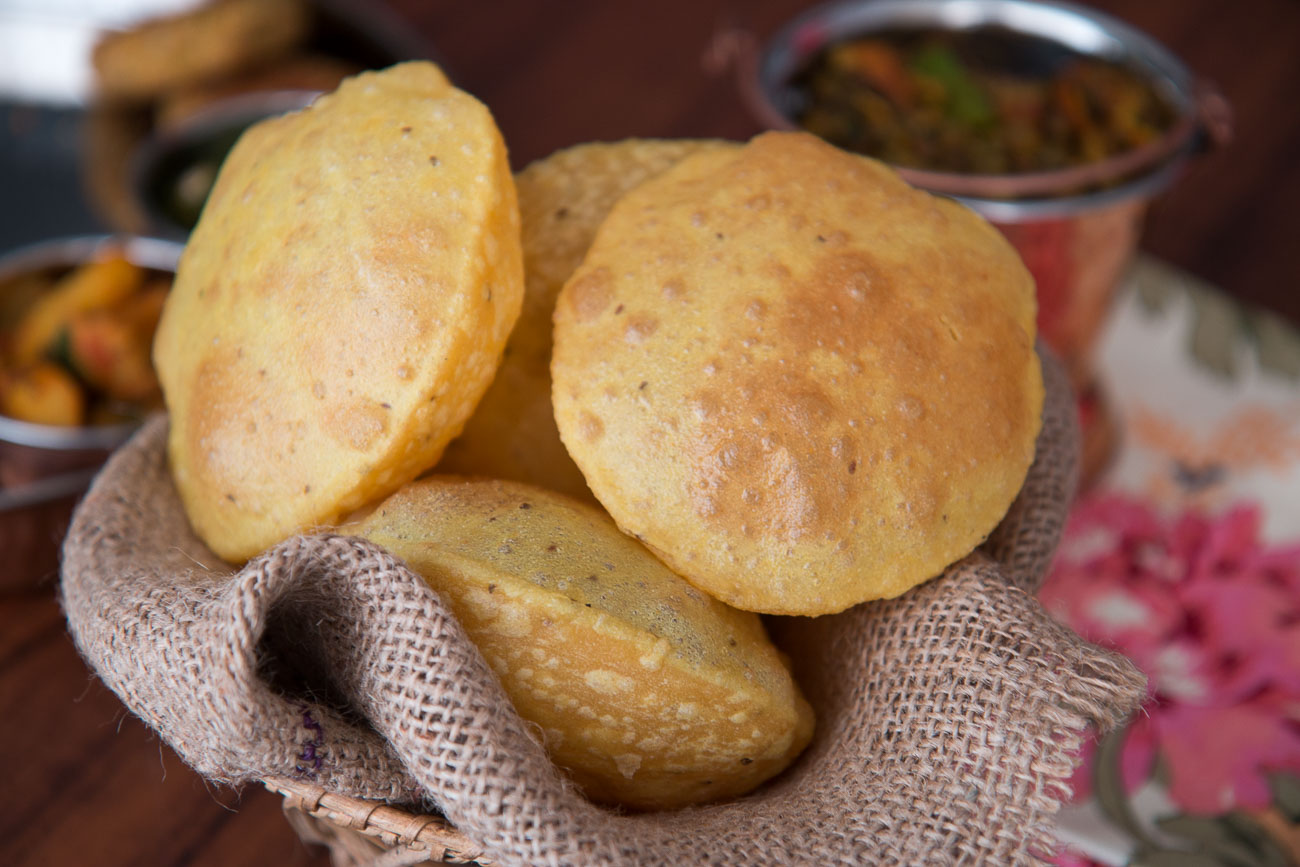 3. To Steam Idlis
Idlis are South Indian in origin and now popular across cuisines in India. When it comes to Idlis, there are a wide variety of types of these steamed savoury cakes that can be done. Steam Veggie Rava Idli, Okra Idli Recipe, Ragi Idli Recipe, Carrot & Cheese Filled Idli Recipe, Green Moong Dal And Vegetable Idli Recipe or Sabbakki Rava Idli Recipe and more, can be steamed in no time, with the two idli plates.
Preparing Idlis In Prestige Aluminum Multi Kadai
Keep the idli batter ready.
Heat the Prestige Aluminum Multi Kadai with water of about 1.5 inches high. Take care that the water should not touch the base of idli stand.
While the water is heating, grease the idli pans and pour the batter into them.
Put the idli pans back in the kadai, close the lid and steam them for 10-12 minutes of till done.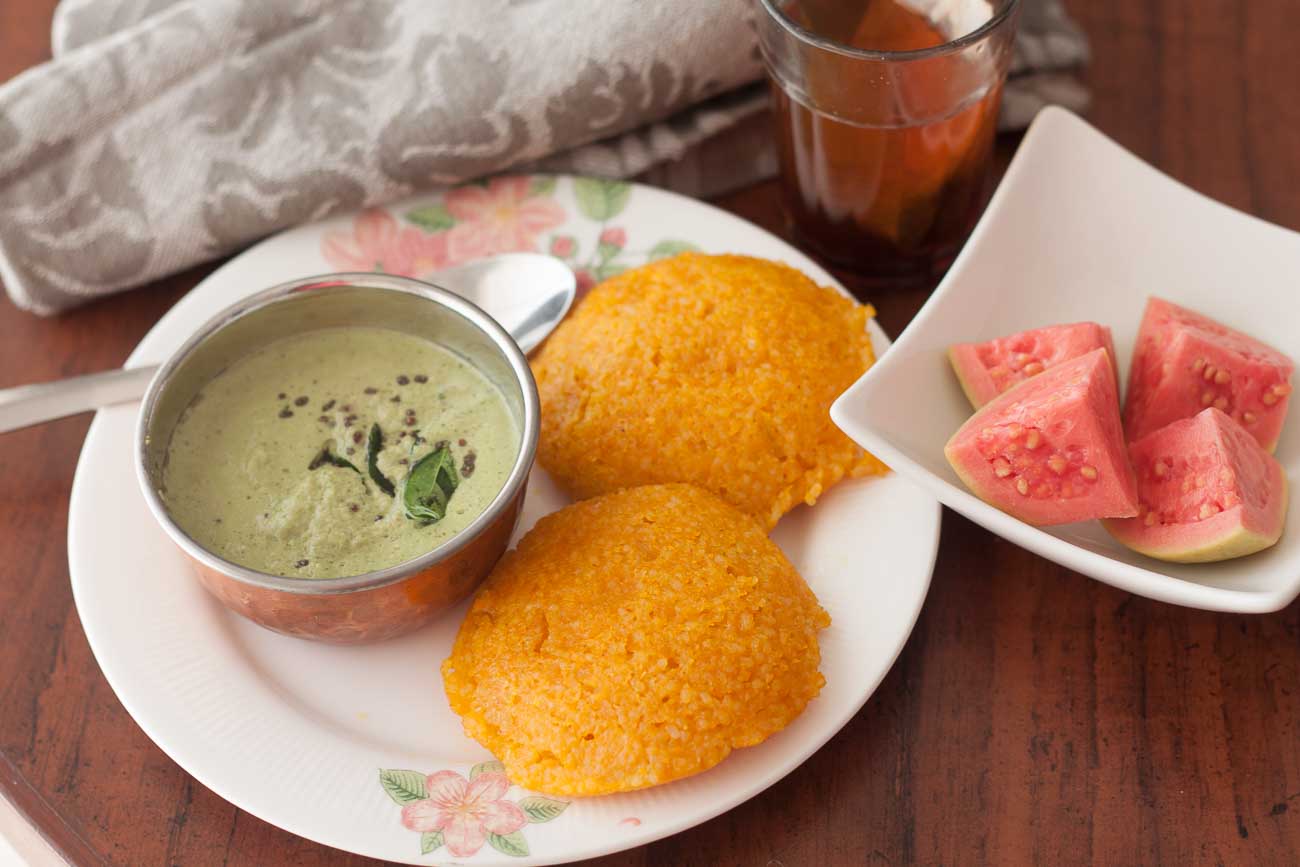 4. To Prepare Dhokla
Dhokla is a popular Gujarati recipe that can be had for breakfast, lunch or dinner. There's a special plate that comes along with the Prestige Aluminum Multi Kadai that fits exactly near the rim of the kadai to help you make dhoklas like Farali Dhokla - Kuttu Ka Dhokla Recipe made with Buckwheat Flour, Ragi Rava Dhokla that is, Steamed Finger Millet Oat Cakes, Gujarati Khatta Dhokla Recipe and more.
Preparing Dhokla In Prestige Aluminum Multi Kadai
Prepare the dhokla batter as the recipe calls for.
Prepare the multi kadai by heating enough water at the base of the kadai. Once the water starts steaming, prepare the dhokla plate by greasing it.
Pour the dhokla batter into the plate, place the plate in the kadai and steam it for 10-15 minutes or till done.
You can adorn the dholka with tadka once done, made in a tadka pan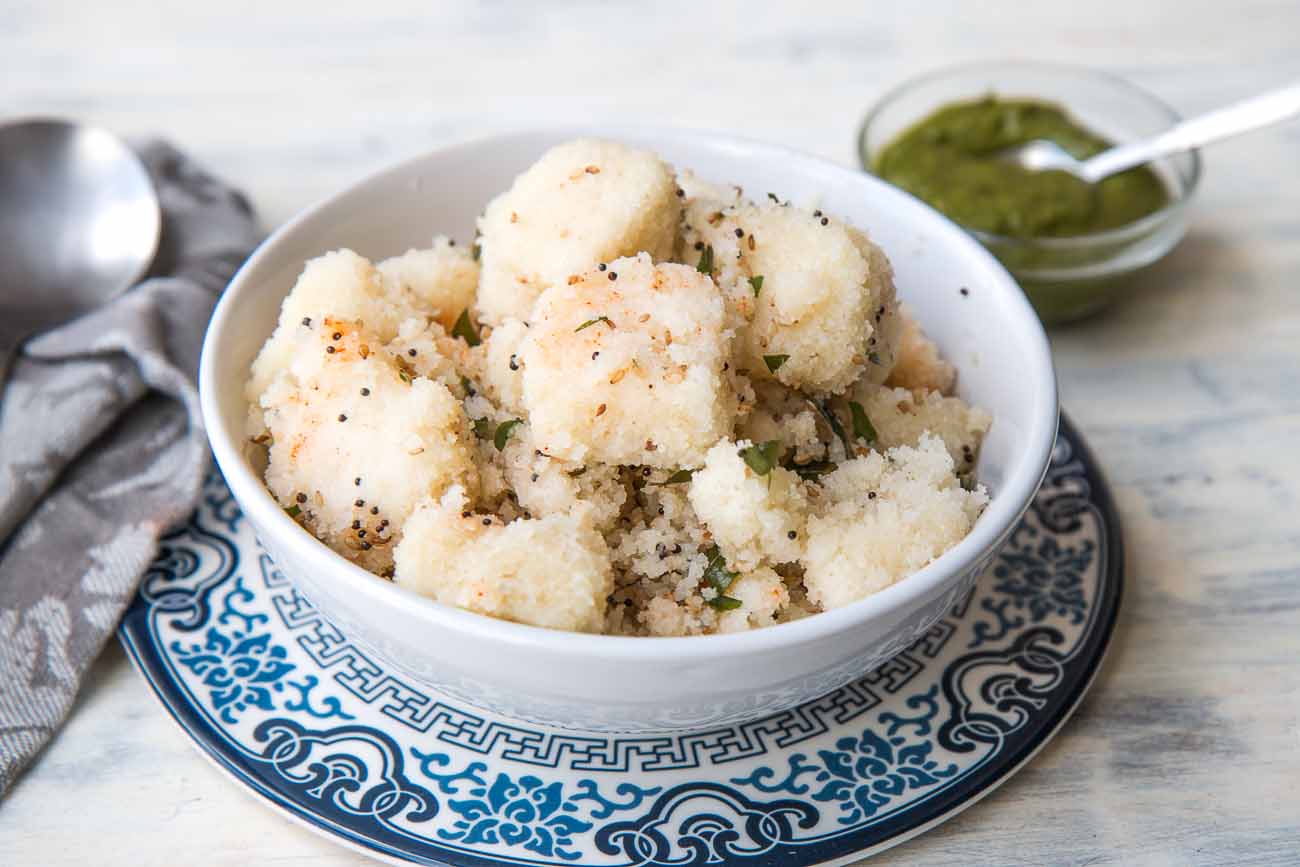 5. To Prepare Patra Recipes
You can also make dhoklas on the patra plate attachment of the kadai as well. This patra plate is meant to prepare recipes that are leaf wrapped and steamed, like many Bengali fish recipes, coastal recipes like Gujarati Patra which is steamed colocasia leaves pinwheels, or be it Pathrode Recipe, all these can be prepared in one pan, Prestige Aluminum Multi Kadai.
Preparing Patra ni machi In Prestige Aluminum Multi Kadai
Prick the fish deep down until middle in several places,
Marinate the fish smothered with the mentioned spices that the recipes call for, for atleast 30 minutes.
Once marinated, take pieces of banana leaf, lightly grease each and put the fish with spices and other ingredients, close the banana leaf from its sides, tie with a thick thread to secure.
Prepare the multi kadai by heating enough water at the base of the kadai. Once the water starts steaming, prepare the patra plate by greasing it.
Place the patras encrusting the fishin the patra plate, place the plate in the kadai and steam it for 10-15 minutes or till done.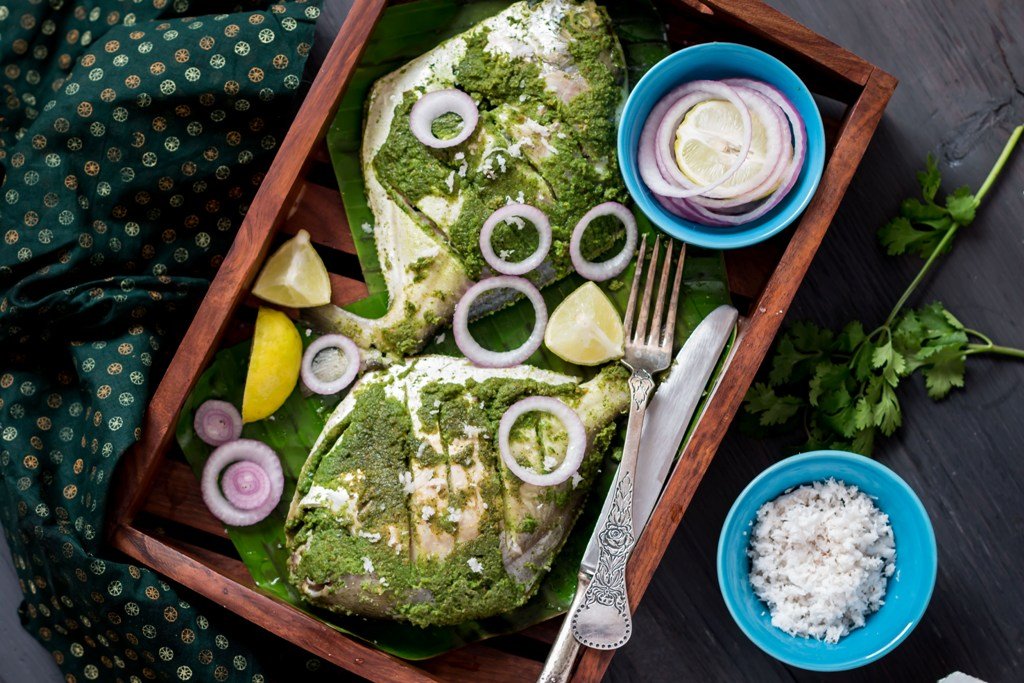 This is truly a must have cooking tool in Indian kitchen to explore recipes from under various cuisines that are an integral part of our food culture. Free your kitchen from a separate steamer, idli maker or patra maker and a deep frying kadai, stock this multi kadai to declutter your favourite space while cooking a variety of dishes!