I need a cup of hot chocolate or a steaming hot cup of strong coffee to start my day. Many of us depend on a comfort beverage like coffee, tea, milk, and vegan milk or fruit juice to boost our energy and up our moods during the day. Few people find it difficult to cope a challenging day without a cup of the beverage they love. We all have it our minds to sip something freshly brewed when I want an external oomph to keep ourselves going. The beverage is all the while more important when we have a guest at home.
A collection of ceramic, glass or steel or simple clay is a treasure that is adored by most of us and have exclusive set of serve ware. A welcome beverage means a lot while there are guests visiting you. Your hospitality is explicitly seen in what you serve your guests and how dearly you converse. Here are a few ideas to organise your cups and mugs that you serve beverages in. Depending on the type of mug or tumbler, organise them safely and at an arm's distance from the kitchen counter, preferably. Be it coffee, almond milk or plain water with a couple of ice cubes floating within, serve your guests with grace from the most honoured tumblers you have; just that this is an affirmative way to get the first impression the best!
Place to store
Need based distance and place works fine with any kitchen tool or utensil. Store the mugs in place where there is no clutter, and is easy to take out when you are in hurry to serve. Having said that, certain cutlery that are expensive, like cups and saucers made of china clay needs to be stored away safely where they do not clang with any other tool or utensil which might risk a crack.
Way to store
Neatly arranging the chinaware and mugs in a glass clad showcase is a popular storage option. If you are storing in showcases, make sure the rim of the glass and china do not touch each other and risk breakage.
Here are 5 storage racks that come in handy to store your favourite cups and mugs
Wall mounting
These wall mounted racks are better for steel tumblers and mugs with full handle.
Recommended product to buy: Disha Cup And Glass Stand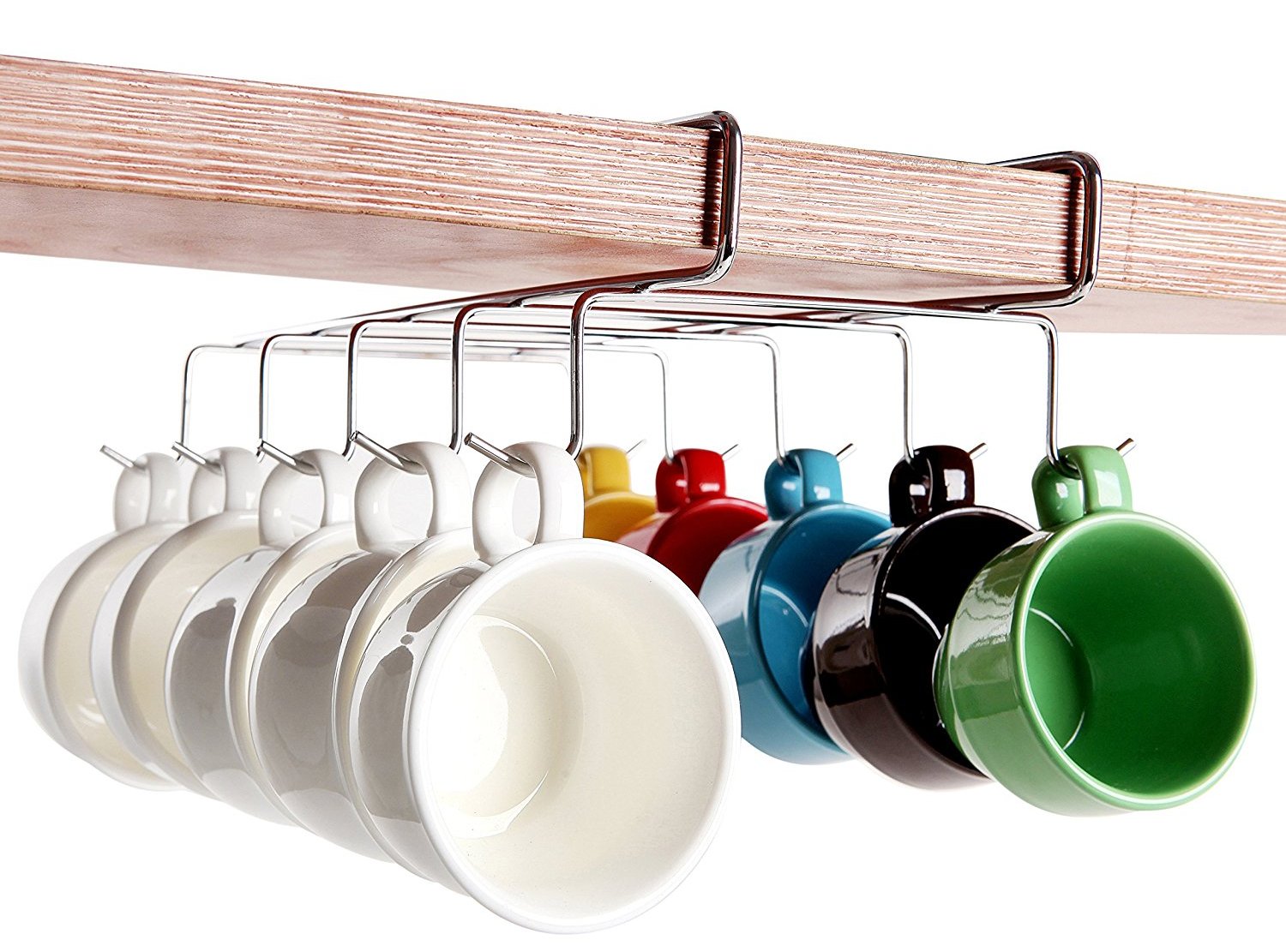 This holder can be slid inside any shelf. This is apt for storing the china cups and mugs with full handle. Make sure the clanking is minimum when you take them out to serve, since the cups are at a closer distance in this kind of holder.
Recommended product to buy: Space Saver Espresso Cup Storage Drying Rack / Cupboard Mug Holder
Hanging under kitchen counter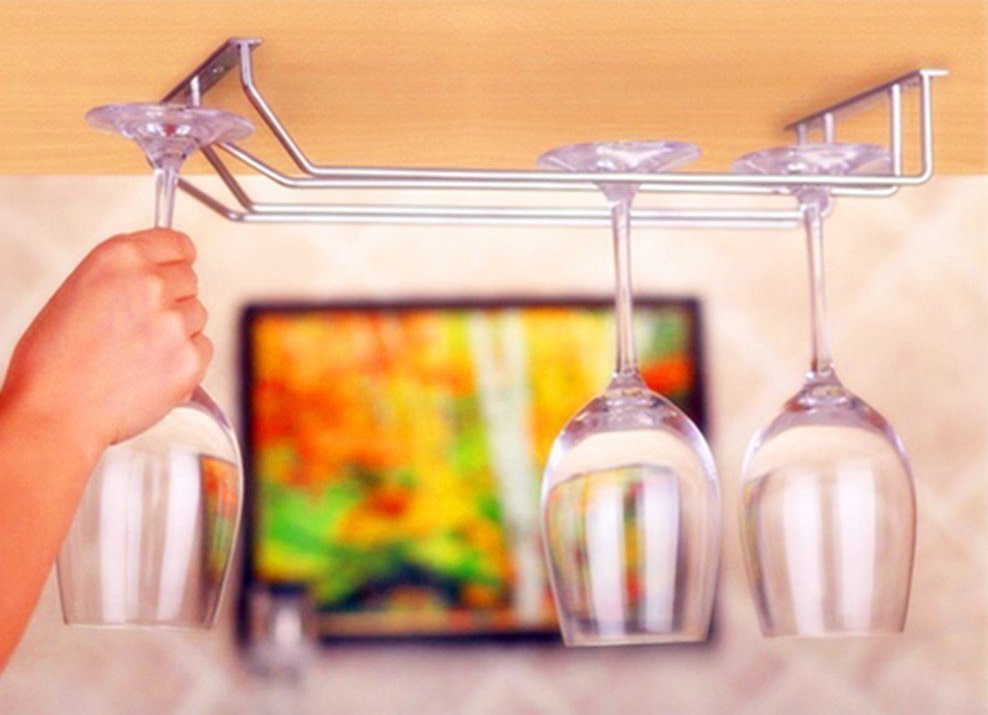 These racks are fixed to keep the dessert serving glasses and wine glasses easily accessible under the kitchen counter or a fixed cabinet. The stem of the glass can be slid to keep the glasses secure.
Recommended product to buy: Generic Stainless Steel Upside Down Wine Glass Cup Rack Hanging Stemware Holder Organizer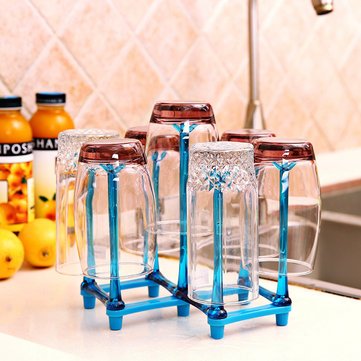 These are the draining and drying rack that are apt to be kept near the sink to drain excess water and dry the tumblers. But these countertop holders come in various materials and designs that suit the displays also, and is great option to display the transparent glass and china tumblers.
Recommended product to buy: Tea Coffee Cup Mug Storage Draining Drying Rack Kitchen Organizer Shelf Stand Holder
Hanging on pegs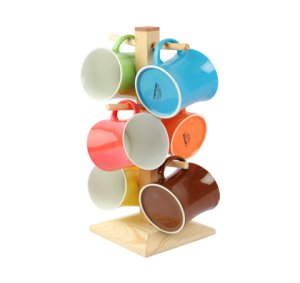 These racks are more appropriate for draining and drying the mugs. But these can also be kept for display if the material is wood added with a suitable polish.
Recommended product to buy: Wooden Hanging Tea Cup Coffee Mug Tree Rack Holder Kitchen Storage