In India, serving tea has become a tradition! Many of us begin our day with a hot cup of tea because it refreshes our mind and wakes us up from the sleep. On the other hand, we always crave for a cup of tea after a busy day at work. That means whenever we need to freshen up our find, the answer is TEA. There are many cups available in the market, in which you can serve tea but we always go back to the traditional tea/coffee glasses.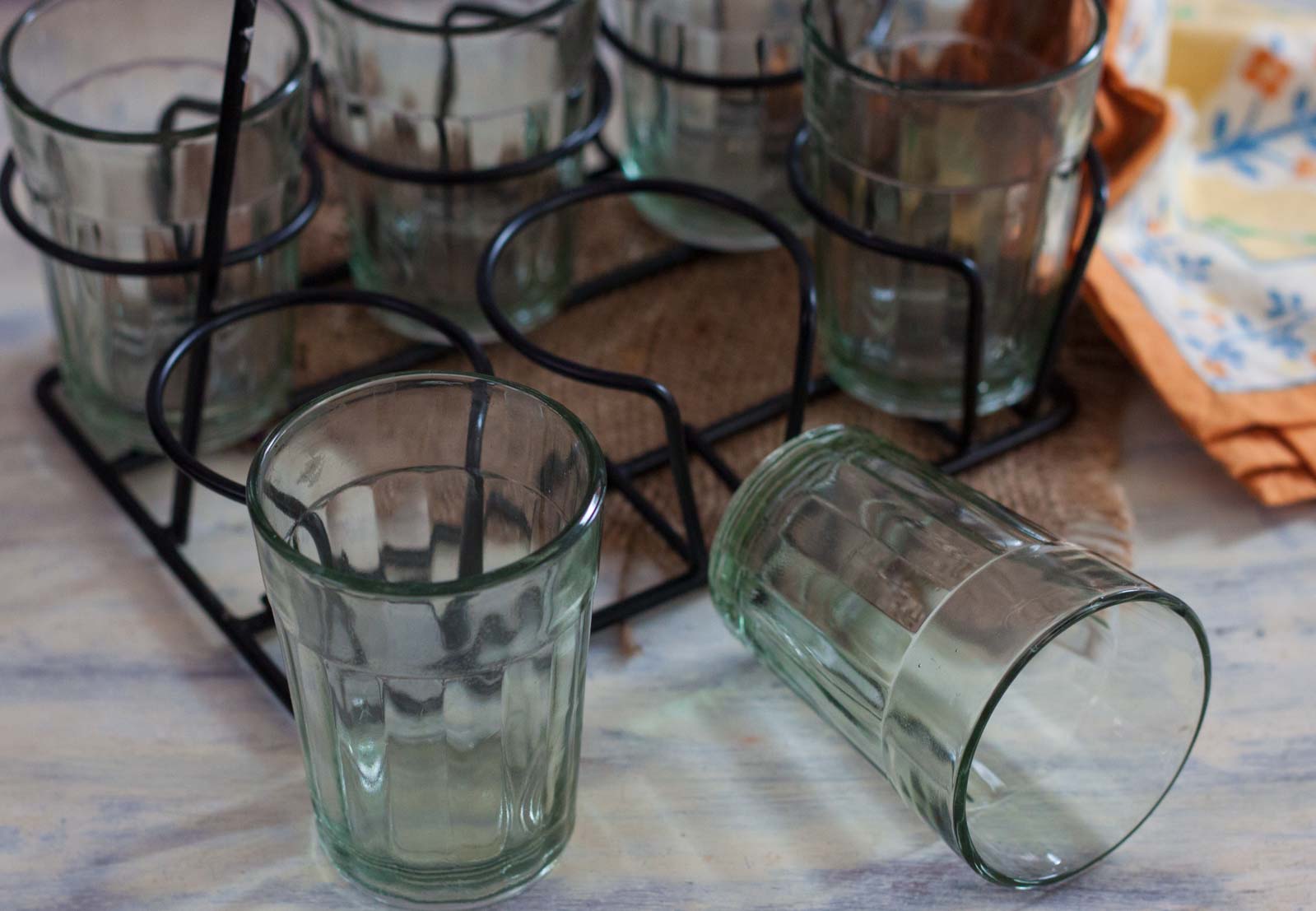 Why? Because no matter how fancily we serve our tea, the real taste of tea comes when you drink it in those traditional glasses. Have you ever thought why the same tea tastes so good when you drink it at the road side stalls. There is no doubt that they make amazing tea but the satisfaction and experience we get after drinking in those tea glasses is different all together. You can also serve tea/coffee to your guests in these glasses with the traditional stand which we often see on the road side chai tapris. Not only it looks good, they are cheap too.
Recently, we here at Archana's kitchen went to buy some crockeries and other Kitchen equipments, so that we can make our food look eye catching and yummy. We were eyeing on this tea stand and glasses from long and when we saw them, we immediately picked them. We also got some unique ideas on what we can do more with this tea and stand set. And therefore we thought why not sharing the ideas with you? So here we will tell you that these glasses are not only used for drinking tea/coffee but you can use it for various other things too. From serving your desserts to making pani puri shots, there are a lot of ideas where you can put these traditional glasses to use.
1. Tea/Coffee
First and foremost, serve tea and coffee to your guests in these glasses and we are sure they will love every bit of it. Not only these glasses are traditional, but they serve the perfect amount of beverage. Apart from tea and coffee, you can also serve other beverages such as hot chocolate, juices etc in these glasses. We have different types of tea and coffee that you can try such as Coffee Latte, Vegan Coffee, Beet Latte, Masala Chai, Filter Coffee etc.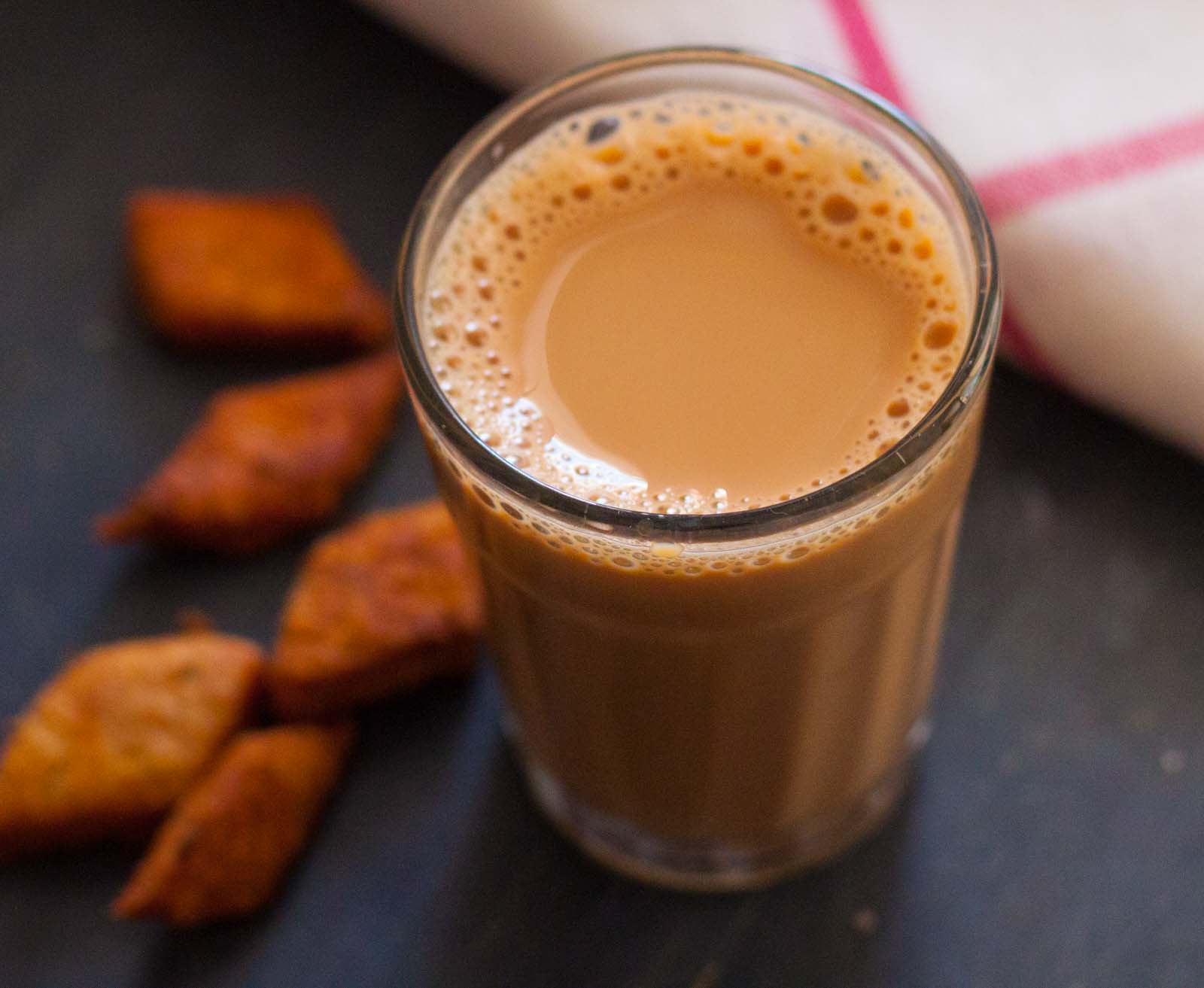 2. Desserts
Mini desserts? Why not. If you are organising a house party and you need to serve your desserts in mini portions, these glasses are apt. Whether its a pudding, mousse or an ice cream, just serve them in these glasses and keep it on the table. We are sure you have seen in restaurants, where they serve their desserts in glasses, especially when it is a buffet. Not only Indian, you can serve almost all the desserts in these glasses. Other Dessert recipes to serve in these glasses are Mango and Yogurt Coconut Fool, Ice Wine Panna Cotta, Mango Greek Yogurt Cheesecake and many more. You can also serve your favourite ice cream and garnish it with some choco chips and sauce.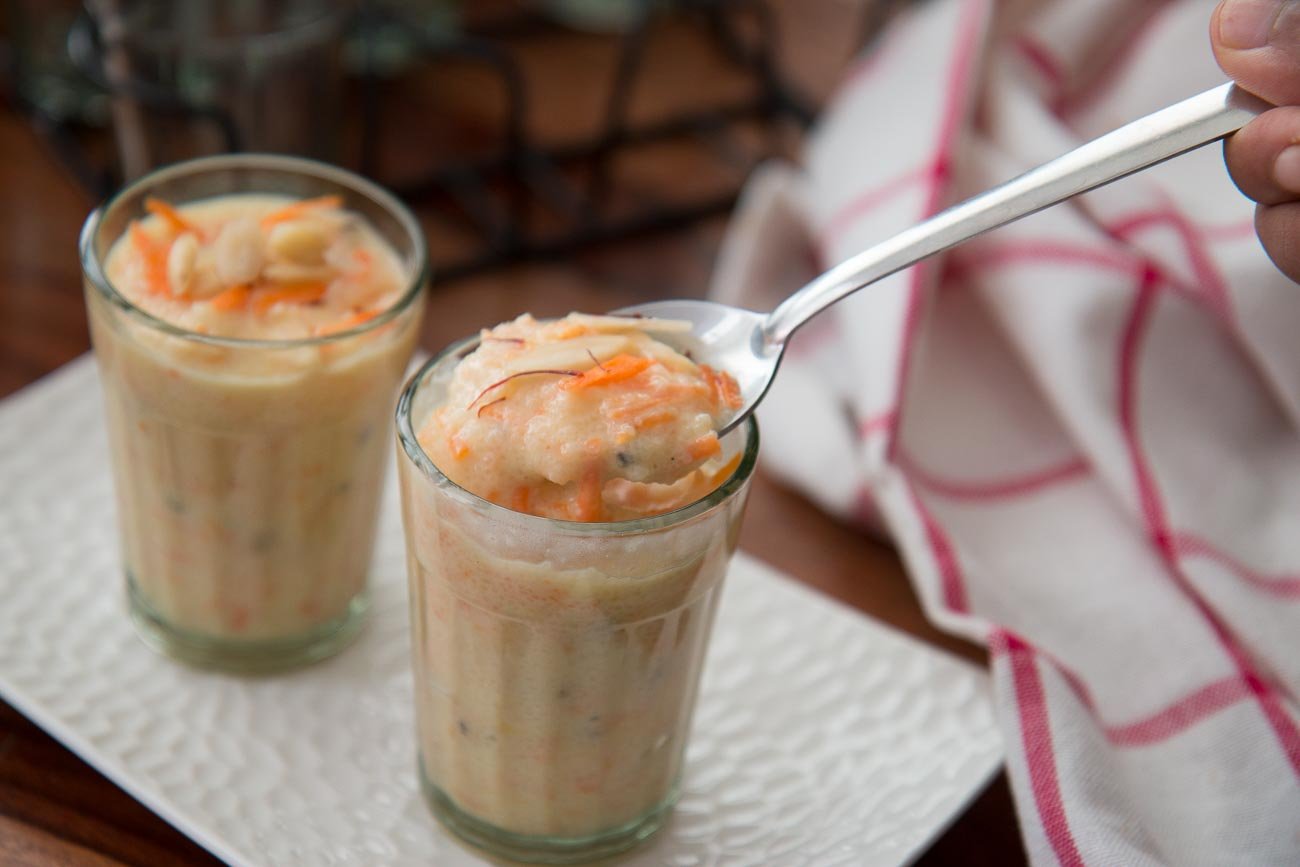 3. Appetisers
We always search for ideas to serve our food in a unique way! Well, how about appetiser shots? This way of serving your appetizers is becoming famous day by day. Be it an event or a party, you will definitely see these glasses. For instance, serve your paani puri in these glasses. You just have to pour the paani in these glasses and put the puri on top with masala filled in it. So whenever someone wants to eat it they just have to pick up the puri, pour the required water in it and eat it. Some appetisers you can serve in these glasses- Haryali Seekh Kebab, Crispy Corn Chaat, Garlic & Pepper Mushroom Stir Fry, Achari Paneer Tikka and many more.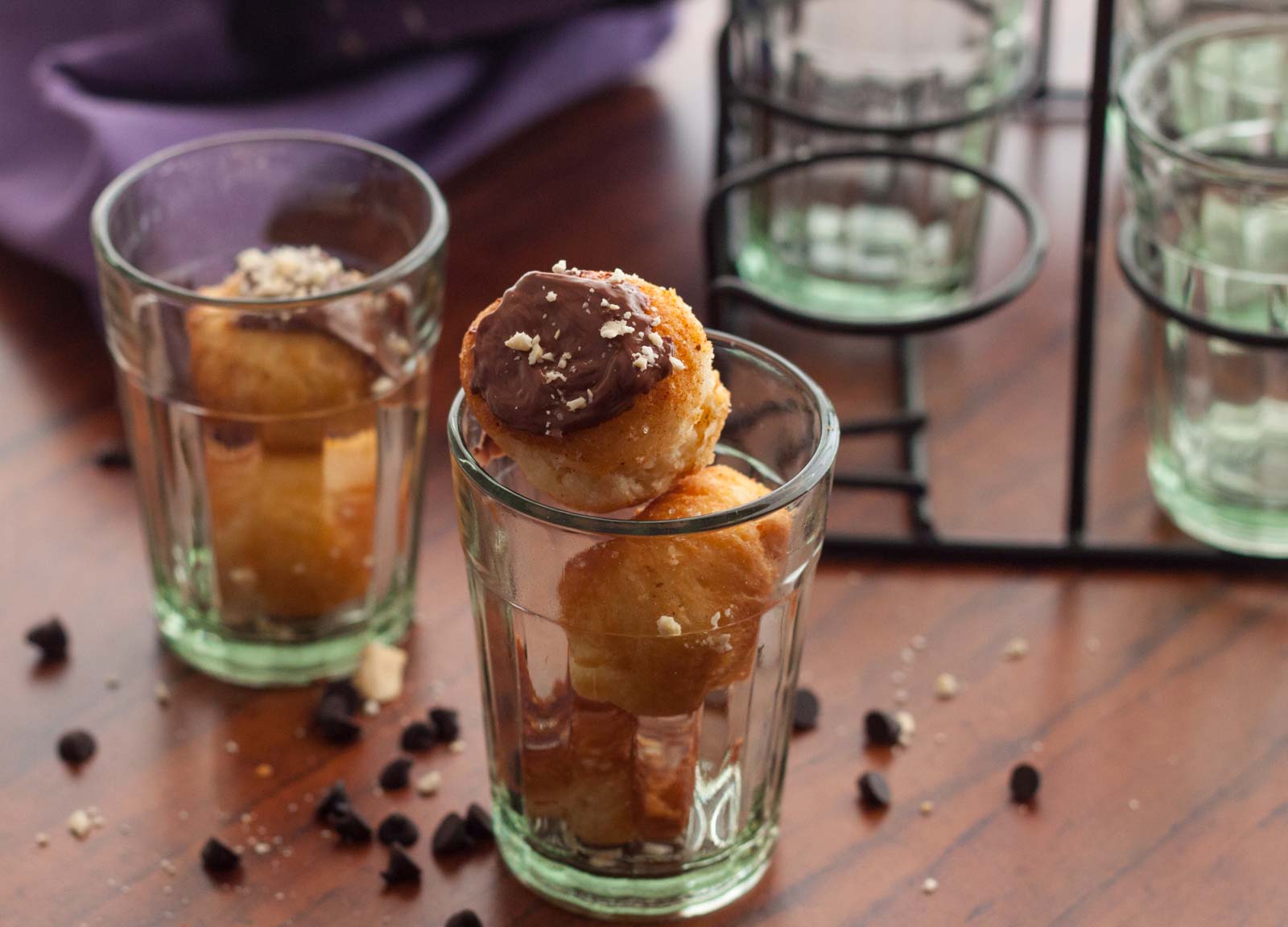 4. Salad and Sides
Small amount of salads and sides can be served in these glasses. Rather than keeping the salads and sides in one bowl, divide them in these glasses. We are sure your guests will be impressed. Some salad recipes you can serve in these glasses are- Spicy Black Chickpeas Sprouts Salad Chaat, Bean Sprout & Corn Salad Recipe, Lentil Tabbouleh, Charred Corn and Radish Salad.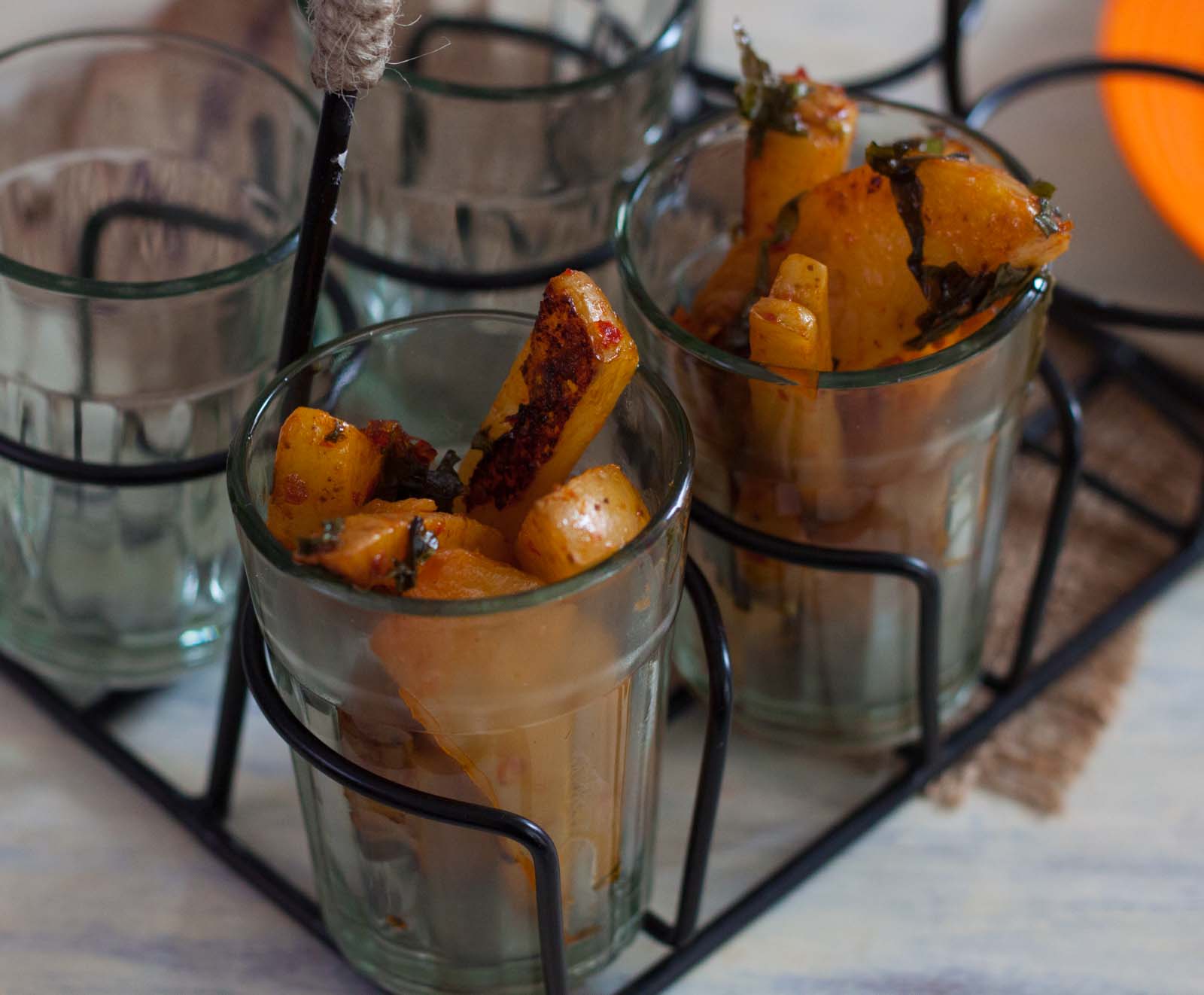 5. Dips
As the monsoon is just around the corner, every kitchen will smell of hot pakoras. And to give it a extra hint of flavour, there will be many chutneys and dips prepared to serve along with them. We usually serve the snacks in one big bowl, but serving different chutneys on the sides can be a task. This is where these glasses come in handy. Put your dips and chutneys in these glasses and keep them along with your snacks. Here are some dips to serve- Mint Chutney, Date Tamarind Chutney, Spinach Hummus and many other Dips.