At some point in life, we might be urged to stay in a far place than that of our family and our comfort space. It might be to do higher studies or might even be for a new job placement or even a lengthier induction ad training. Some might be comfortable with cooking alone, and some might not have an idea where to start. Since we all know that a prolonged period of eating outside has its own side effects on the body, we can try cooking for ourselves whenever there is time.
Living alone also imparts time management and self-management within us that we will carry with us for the rest of our lives. Cooking is one such skill you only improvise on and eat homemade food whenever you really crave for. You can have basic spices and grocery to whip up decent meals for one. Make sure you shop for fresh vegetables and fruits only about what is required for the day you wish to cook, such that you can manage without You need to possess some basic set of equipment and tools to cook. Here is a list on the basics you should have in your kitchen when you are setting out to live alone. To warn you, this is only the most essential and basic list of tools you ought to have when starting a working kitchen.
Induction Stove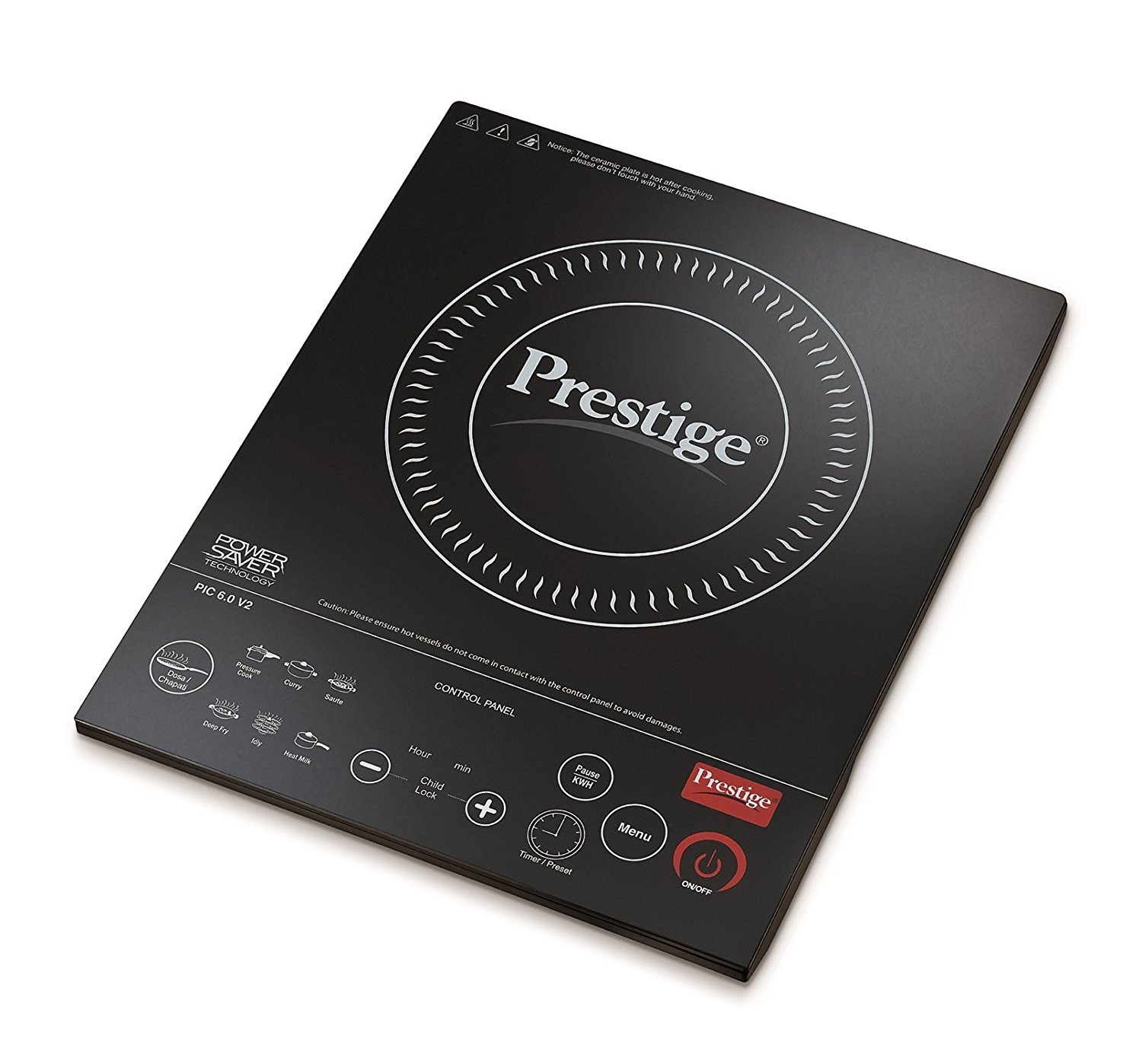 To start any cooking, you need a stove to start with. Gas stoves are difficult to store in small spaces. These induction stoves precisely helps the need of cooking. Cooking for one can be simple and easy with a good induction stove. Make sure you get cookware which are induction friendly, when you buy pots and pans.
Recommended Product To Buy: Prestige PIC 6.0 V3 2000-Watt Induction Cook-top
All Purpose Mixer Grinder
To make sauces to chutneys, grinded soups to dosa batter, smoothies to gravies, you will need a good mixer grinder which is compact and is powerful enough that it won't trouble you are rushing for work or studies. Invest in a good and compact mixer to increase the possibility of cooking recipes from various cuisines and food courses you want to try on weekends.
Recommended Product To Buy: Prestige Racer Grinder ( with Stainless Steel Jar-1u, Lids-3U)
Cooking Pan - For Sambar, Biryani, Kadhi & More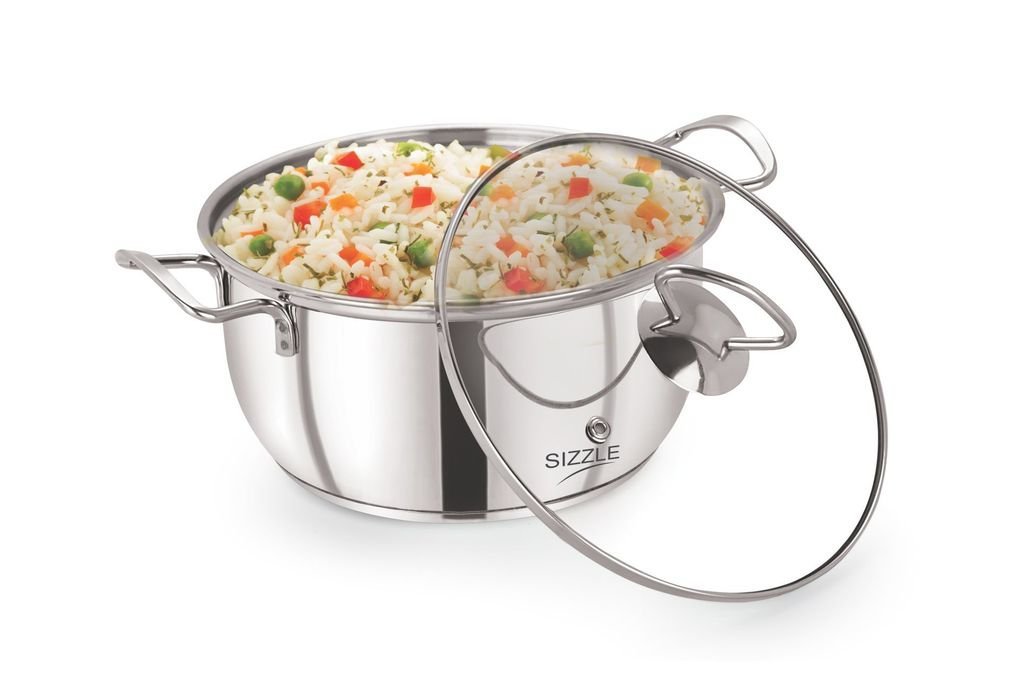 Cooking Pan can be used to cook most recipes for main course and one pot breakfasts. Have an induction friendly cooking pan which can cook most things you wish to cook, like sambar, biryani, kadhi and more. You can buy 2 cooking pans of different holding capacities so that all of your side dish necessities are fulfilled. In the smaller pan or a stir fry pan, you can do stir fried recipes and appetizers or snacks as well. Choose the material you want, be it steel, hard anodised or on stick, though the non-stick cookware helps more in avoiding charring of food.
Recommended Product To Buy: Sizzle Stainless Steel Induction Conical Kadai 1 Litre with Glass Lid
Sauce Pan - For Chai, Milk, Soup, Stews and More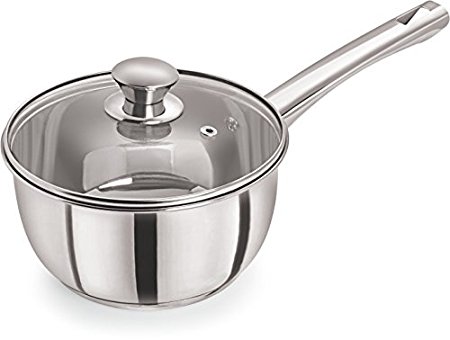 Sauce pan is one more tool which can be used to boil milk, eggs, heat water, make soup, tea, or stews. Buy an induction friendly saucepan to perform cooking. A simple stainless steel induction (heavy gauge though) would perform fine.
Recommended Product To Buy: Pristine Induction Compatible Sauce Pan with Glass Lid
Pressure Cooker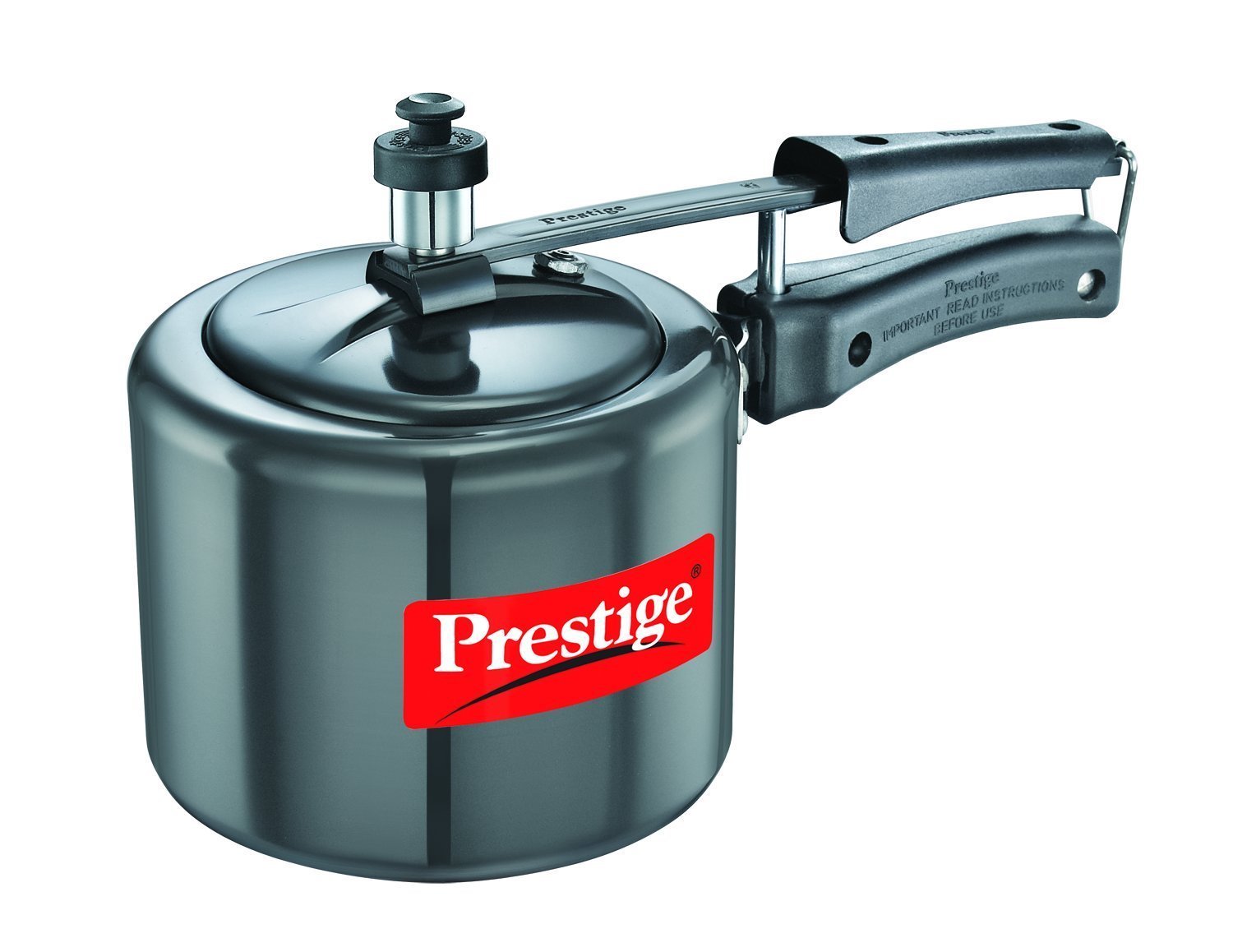 Rice pilaf, steamed rice, tender cooking of vegetables, pulses, dal and meat, one pot khichdi and Pongal like oat ven pongal can be cooked easily with few whistles on cooker, instead of boiling them in a saucepan or kadai. Have a small pressure cooker of 1-2 liters that can cook perfect one pot meal for you.
Recommended Product To Buy: Prestige Nakshatra Plus Aluminium Pressure Cooker, 2 Litres
Tawa/Flat Skillet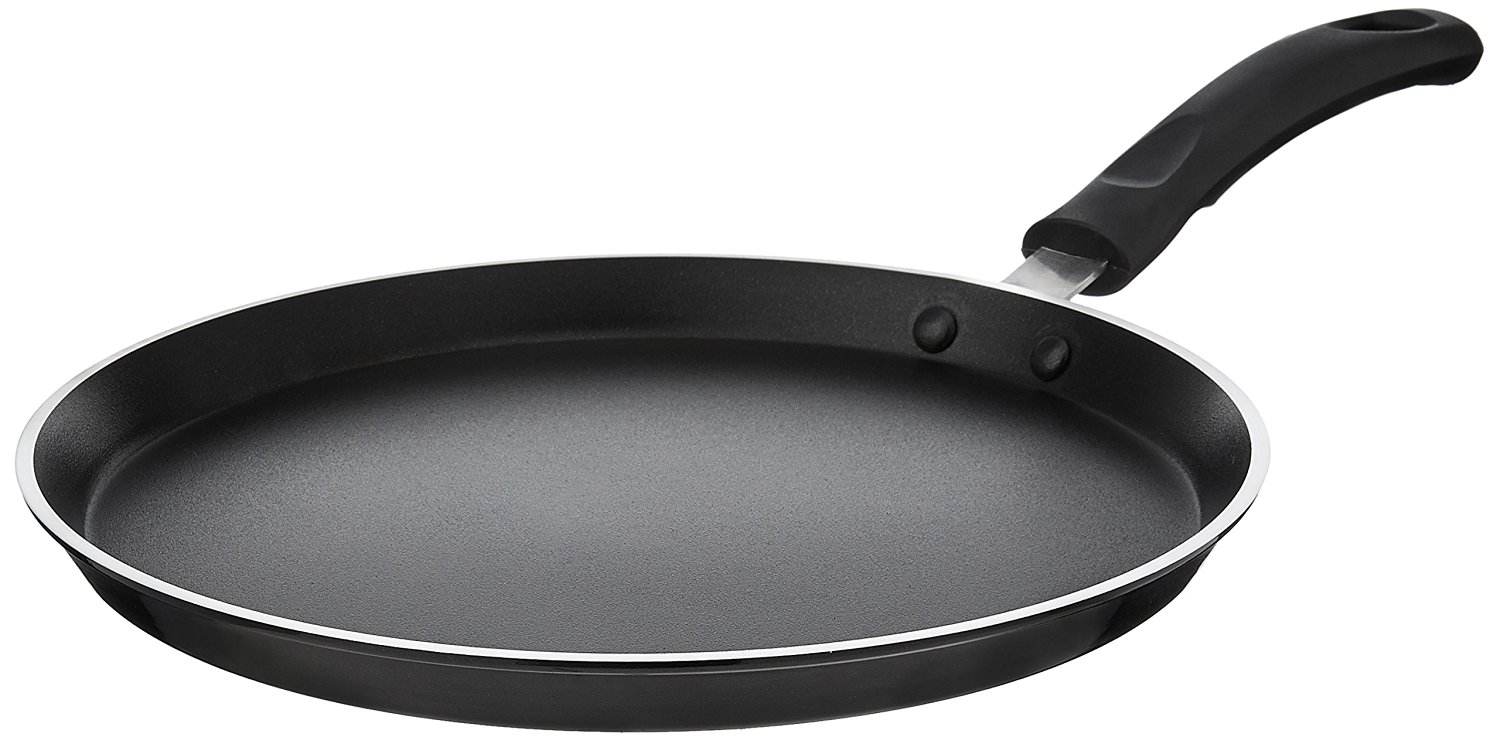 Get a flat skillet/tawa for yourself while starting your kitchen. You can make pancake, crepe, dosa, some stir fry, or your tawa sandwich on this tawa. You can reheat Have a non-stick tawa that can manage the flatbreads evenly roasted and free from any sticking to the tawa.
Recommended Product To Buy: Pigeon Induction Base Non-Stick Flat Tawa, 28cm