When a new house is being built or the old kitchen is being remodeled, we tend to browse a lot of kitchen designs to finalize how our kitchen would look. We also need to be aware of the kitchen ergonomics. Kitchen ergonomics is essentially keeping everything in the kitchen in a way which is easily accessible. This includes organizing the kitchen shelves and drawers orderly so that you need not clutter and disturb any other utensil, tool or container while you are looking for something.
If your kitchen is well built, the ideas here helps you manage it well and you will be glad at the kitchen that makes less clanking sounds. Here are few tips and tricks about how to organize the kitchen to make your most loved space of the home – less-cluttered, which is much needed for its smooth functioning.
Here Are Small Things That Do Matter
1.Draining racks
In the kitchen, simple way to keep it fresh and odourless is to keep its components clean. While we take a special interest in keeping the racks and appliances clean, we also need to ensure that the utensils and cutlery washed regularly have to be dried well before we stack them up on the cabinets. Utensil draining racks and plate drying shelves can be of great help. You can also use space and cost-effective drain mat which can be used over the sink and can be folded away when not required.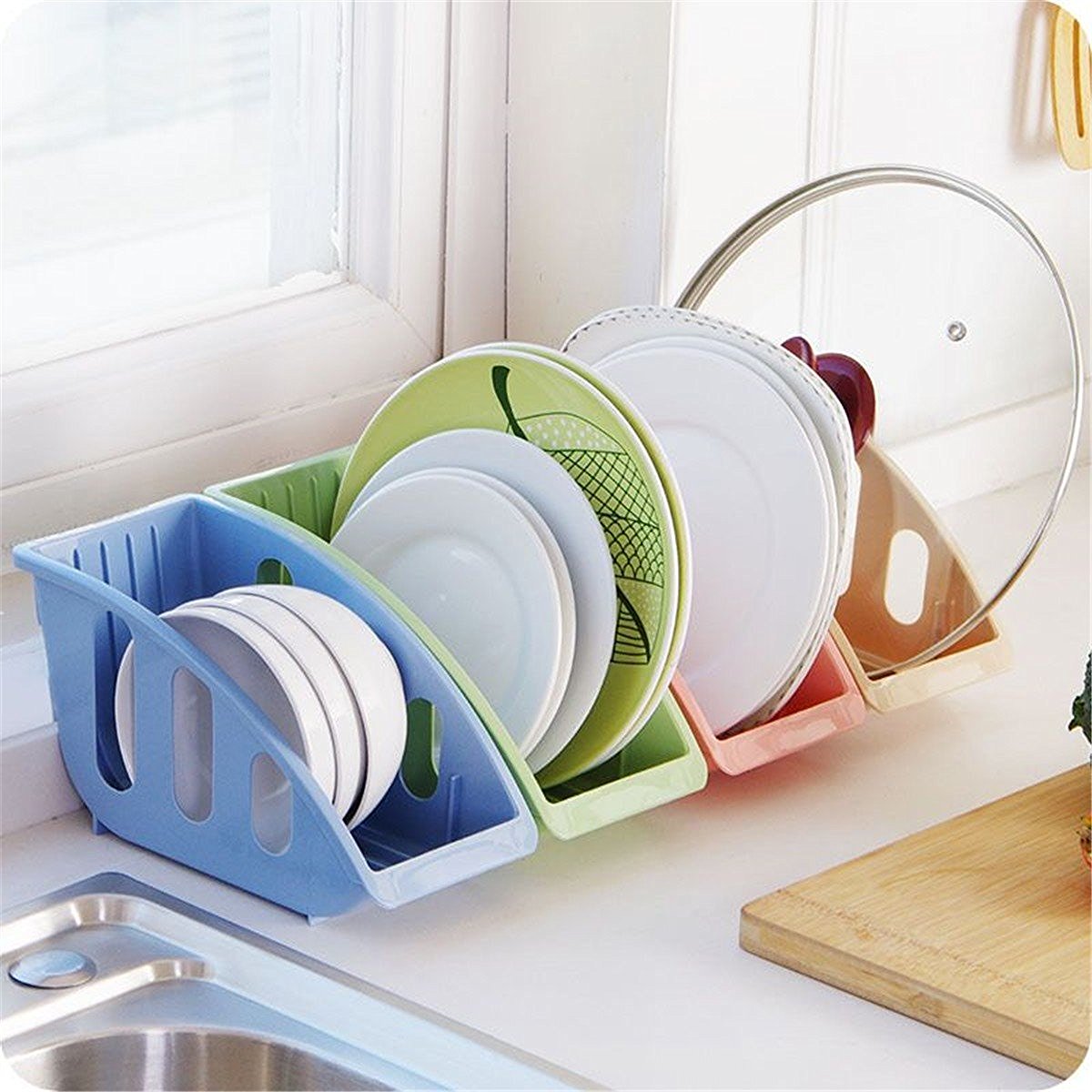 2.Fridge accessories
Whether they are stackable egg storage or cube storage bins, they ease our work of compartmentalizing fridge as per need. You can avoid the clutter in the fridge and make a special space with every grocery and leftovers neatly sorted out. Hanging sundries box and pull-out drawers help in prepping for the next recipe that is up for cooking in your kitchen. This is also another way of keeping the veggies or fruits handy when you require them.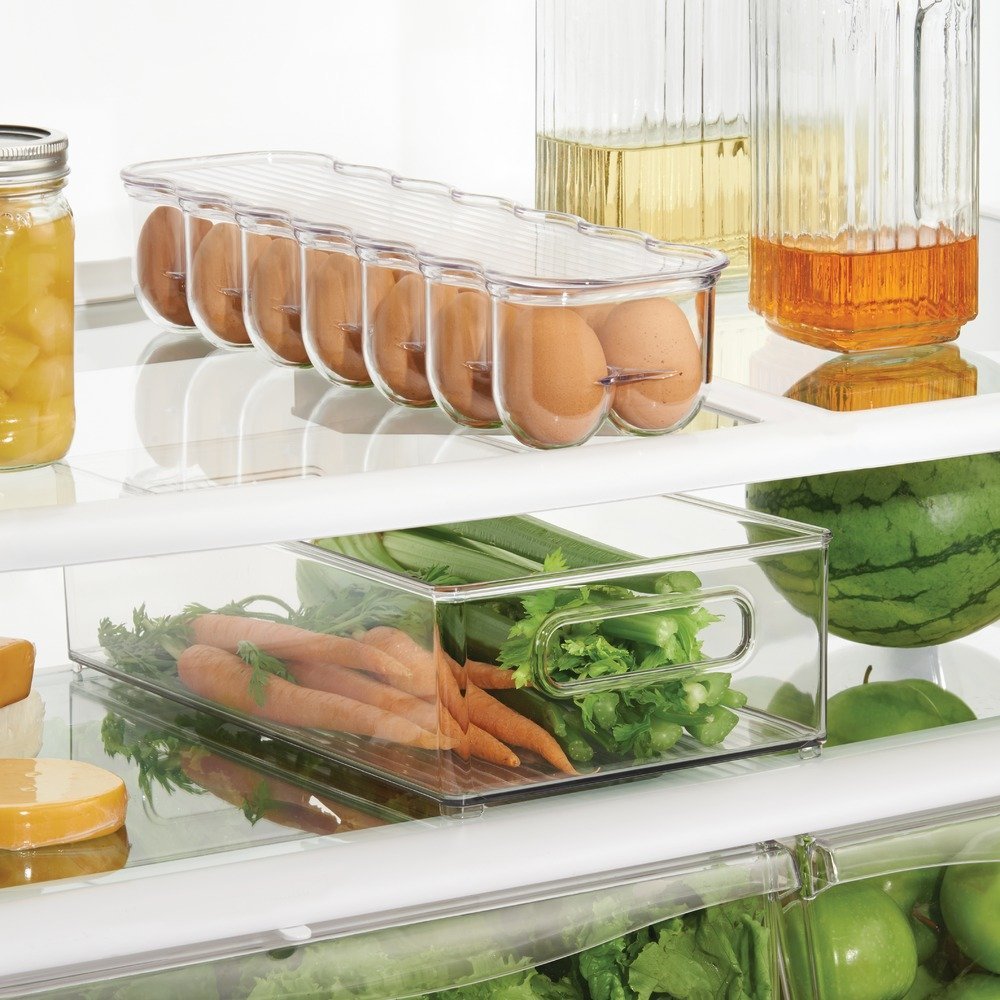 3.Cabinet organizers
Modern kitchens have a lot of compartments and cabinets. Plan such that the small containers which are used more, like the spices and condiments are kept at an arms distance. It avoids the last-minute rush that could occur while the cooking process is on, especially if you like a great deal to cook on the briskly and multitask. Cabinet organizers like non-skid spice rack and drawer dividers to divide the space into containers and sundry utensils help well. You can also use anti-slip mat into the kitchen drawers to smoothen the process of picking the containers from the drawers. You can also opt for cabinet organizer sets when you have wide door cabinets.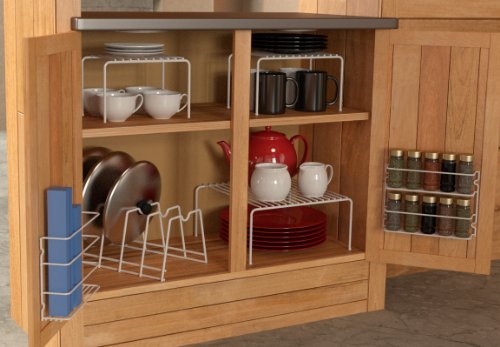 4.Utensil organizers
Cookware organizer can declutter the frying pots and pans efficiently, while the pan lid organizer helps to organize plates and lids separately. This majorly reduces clanking noise in the kitchen and avoids damage to utensils rising due to inappropriate handling.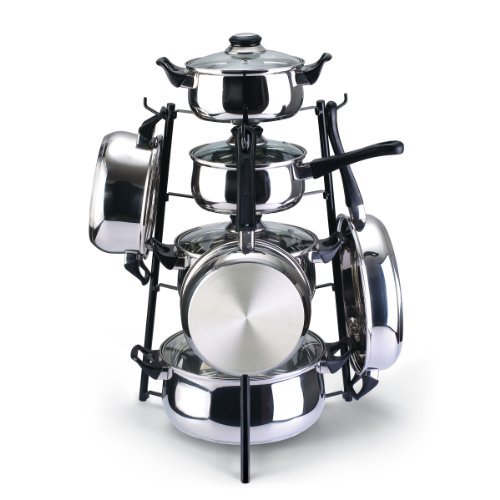 5.Wall-mounted shelves
If you are remodeling a kitchen or you have restricted space for a neater kitchen due to major cabinets below the countertop, you can try kitchen rack with storage option for wipes or the majestic looking all-steel storage racks too.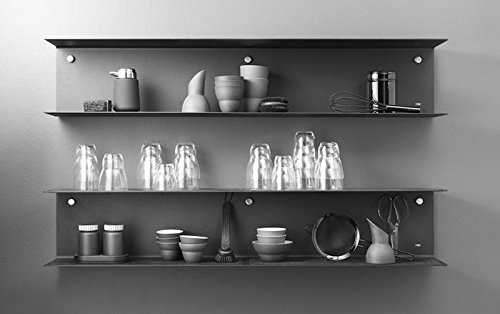 6.Use the idle space
Use slider shelves to utilize the idle space next to fridge or a dishwasher. Maximize the working space by doing so since you move around freely, instead of more wall shelves for extra storage. You can also use a microwave organizer shelf to use the space above your microwave or OTG.