The golden coloured jelly like slow flowing honey when falls on the tongue gives a sweet and mildly warm sensation that induces a satiation to our sweet tooth. A lot of us know that the honey is good for health but have not made a conscious effort to have it regularly or research deep to enlighten more of the benefits that are associated with it. So, here is an article that throws some light on the health benefits and also on the ways in which you can consume it other than plain honey.
The bee collects honey from flowers in such a way as to do the least damage or destruction to them, and he leaves them whole, undamaged and fresh, just as he found them..

- Saint Francis de Sales
Honey bee is the blessed art from of nature which helps in pollination and giving way to new flora. The amazingly skilled hard working bees build the hive whose bee wax, bee pollen are a blessing to mankind in different ways. These bees are not just hard workers, but are also very interesting creatures who communicate with unique movements and dance near the hive to help other bees to locate the much needed nectar from plants.
There are various particular honeys that are available for consumption. While the honey occurs naturally, man has learnt to control the habitat on honey bees by rearing honey in farms that particularly have one type of flora so that the maximum benefits that are specific to the honey prepared from that particular types of trees or plants can be harvested. That is an in-detail study altogether, of course.
Here are the must know facts about honey, in general
Honey is a widely known anti-bacterial and anti-fungal food which is why honey stays fresh for very long.
Sports personnel love honey and dried figs due to the sustainability that they provide. This is proved to improve the recovery time in case of surface injuries, more than the other sweeteners available.
The antioxidants and flavonoids present in honey reduces the risk of cancers and heart related ailments.
Honey is milder on the digestive system and can soothe the ulcers and gastritis.
Honey reduces cough and throat irritation. Simple intake of spoonfuls of honey and a proper sleep can ease you of these symptoms.
Honey is greatly used in Ayurveda for its medicinal properties. While sugar is not allowed in Ayurvedic recipes, honey is welcome for therapeutic recipes.
Since it has good remedial properties, honey is home remedy for common burns that occur while cooking in kitchen.
There are a plethora of ideas to add honey with other easily available ingredients to make your skin glow and feel supple. It's a great food to skin too.
Honey is a superfood that must be stocked in kitchen for anytime use. This is the only naturally occurring food that does not get spoilt for a very long time without the need of any preservatives.
Need of Honey
Honey can be consumed alone, at least a tablespoon a day to gather all its benefits.
Honey can be used as a sweetener to many recipes where it can replace sugar instead.
Honey can be used in smoothies, porridges, burfi, and a whole lot of other sweet dishes.
You can even use honey in baked recipes like breads, cupcakes and cakes.
Honey can add zing when used to prepare savoury stir fry recipes.
Recipes Made With Honey
Here is a glimpse of 10 recipes that uses honey. There are more amazing recipes that can be done with a bit of creativity in kitchen and perfect use of our tastebuds that leads to innovation too!

Ginger, Lemon & Honey Kadha Recipe is a natural remedy to boost the immunity system. It also helps in aiding in digestion, and cures the cough and cold. This concoction can be used by people who are prone for cough and cold during cooler seasons. This is also believed to be effective to aid in weight loss when taken regularly twice a day for a long time before food. Serve Ginger, Lemon & Honey Kadha Recipe on an empty stomach with a glass of warm water to reap the most benefits.

Baked Yogurt With Honey Cinnamon Grilled Fruits is one of the easiest desserts to make but looks so fancy that it will make you look like a culinary genius! The recipe is very simple and requires just a few simple ingredients. You can use any topping you like from simple fruit compote to grilled fruits or you can serve it as it is. You can also flavor the yogurt with any flavor of choice other than vanilla. You can also add some fruit pulp (Strawberry/Mango) to the yogurt mixture to make the respective fruity yogurts. Baked yogurt with honey cinnamon grilled fruits can be made ahead and stored in the refrigerator and hence is perfect for parties or family get-togethers as a Dessert.

Honey Sesame Chilli Potato is an easy Indo Chinese recipe prepared with potato fingers. Crisp outside and soft inside, it tastes delicious and can be served as starter for your house parties. The honey added to this recipe becomes sticky and make the potatoes chewy and nice.

The Fig Tiramisu With Gingerbread Dust is a delicious dessert that makes for an interesting twist to the traditional dish. It is quick to make and is perfect for cozy get-together's and small parties. The ingredients all come together to make a delicious dessert.

Asian Style Honey Soy Sticky Chicken Recipe is a perfect party starter and it is super easy to make. The sweet and sour taste of chicken with a hint of garlic and ginger makes it amazingly tasty and leaves you craving for more. Lot of honey while grilling makes this chicken sticky and chewy.

Cucumber Honey Limeade is a cool, thirst quencher and refreshing drink recipe. Lemon and cucumber is easily available in pantry, and in my believe lemonade is the most wanted drinks in summer when you want to refresh yourself, here I made lemonade with some cucumber juice and honey. Cucumber, lemon and honey water also detoxifies our body. Cucumber itself has lots of water and honey is an energy booster. Cucumber honey limeade is just the mixture of it, refreshing, cool and energetic.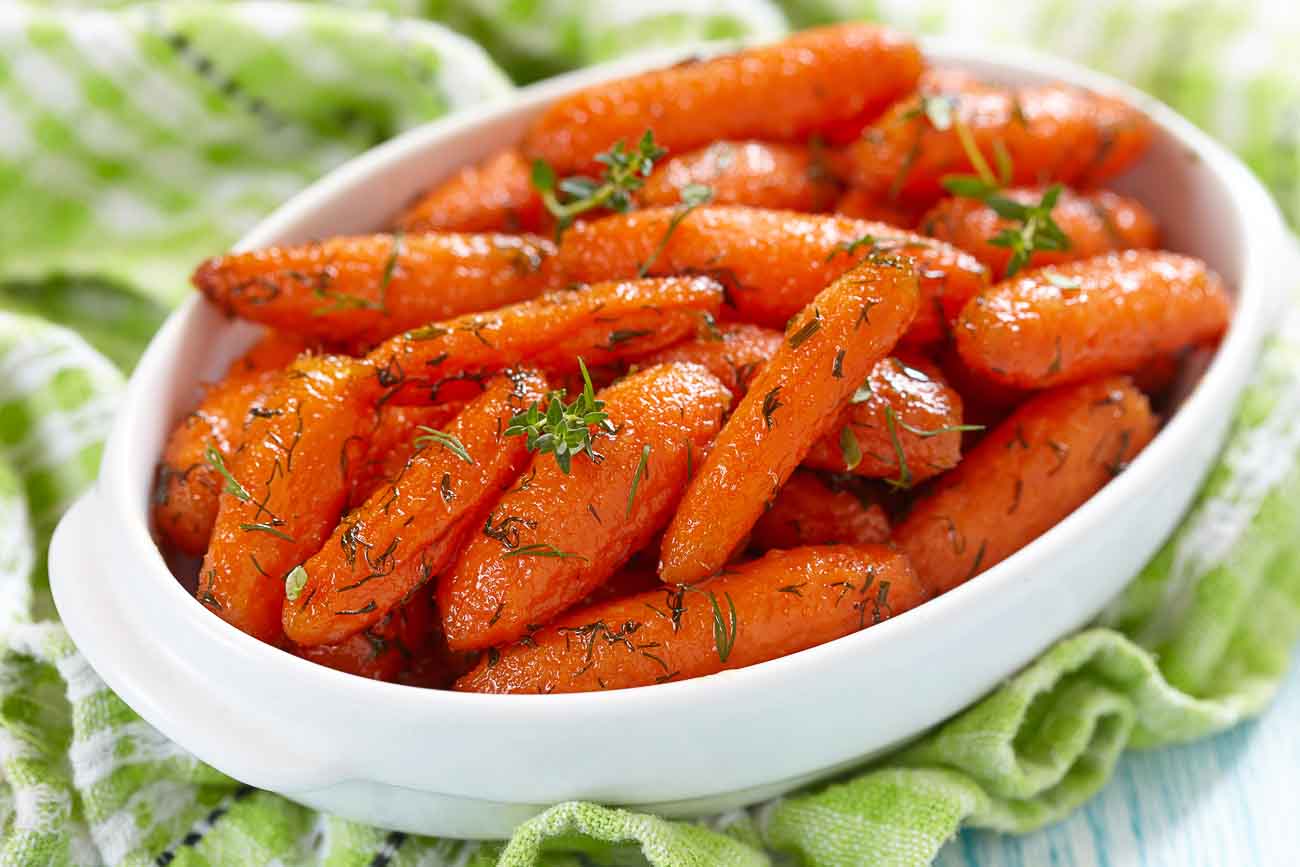 The Honey Glazed Roasted Carrots recipe is a simple, nutritious way to cook your carrots that can be served as an appetizer of as a side dish for dinners. The honey glazed carrots also makes a great snacking option for kids lunch boxes. Roasting carrots intensifies their flavor and balsamic vinegar make them deliciously sweet and sour. During winters in India, the market is flooded with so many varieties of carrots, it a good idea to pick the tender and medium sized carrots that don't have the yellowish center.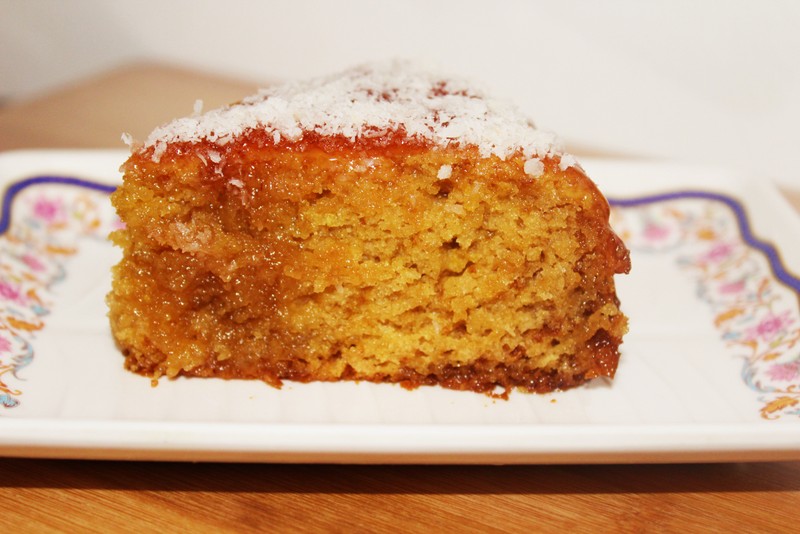 Whole Wheat Orange Honey Cake Recipe is a spongy, juicy cake with jam and coconut topping. Orange is an interesting twist to the regular honey cake recipe and since made with whole wheat flour, it is more healthy than maida based cake. Indulge in this sweet haven of Whole Wheat Orange Honey Cake Recipe during tea time or serve it as a party dessert. You could also choose to make this kid friendly recipe during birthday parties.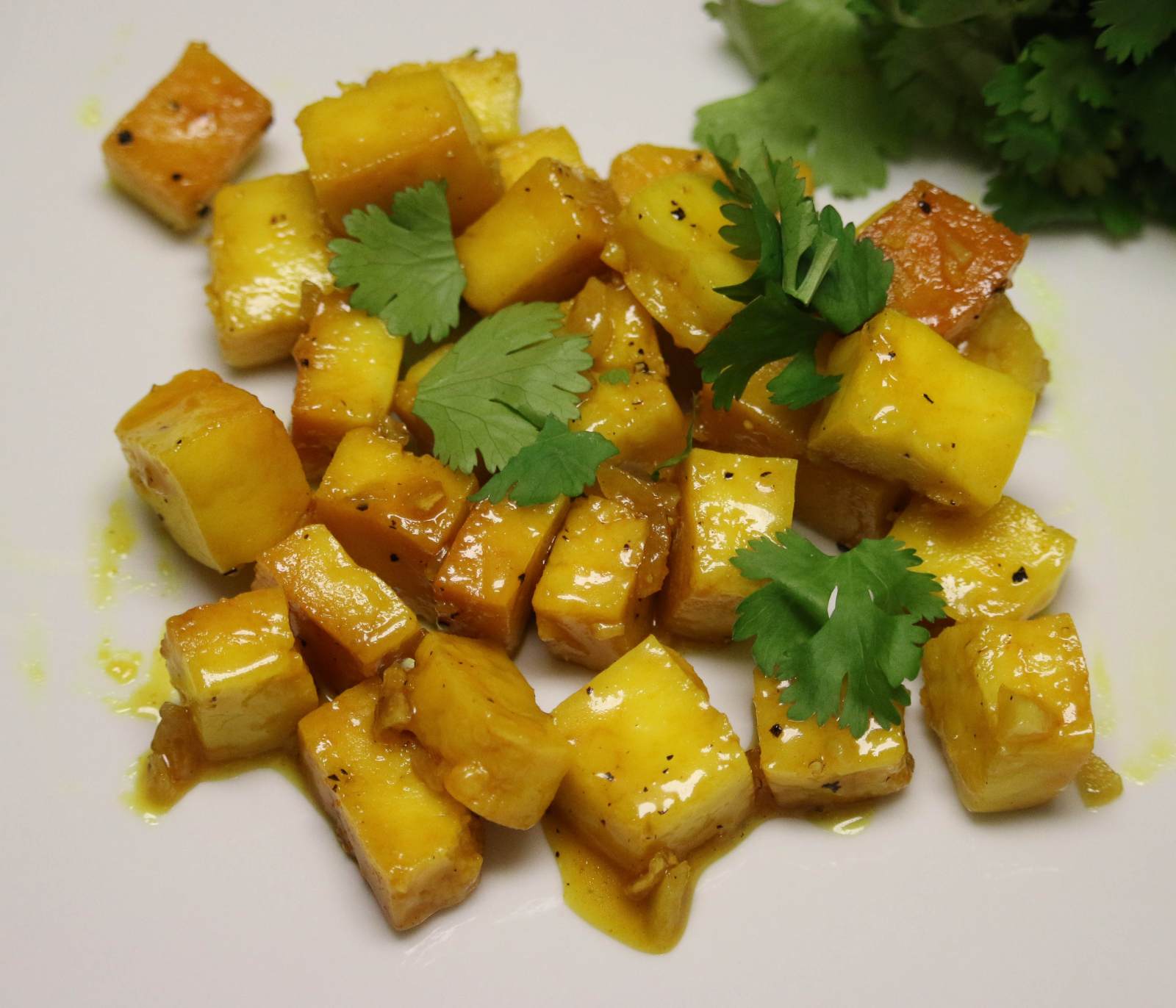 Paneer in Lemon Honey sauce is a kid friendly appetizer and can be prepared easily in few minutes with daily ingredients like honey and lemon which are always available in every kitchen. To prepare this delicious dish, Paneer is sweetened with honey and enriched with the flavour of lemon juice and lemon zest.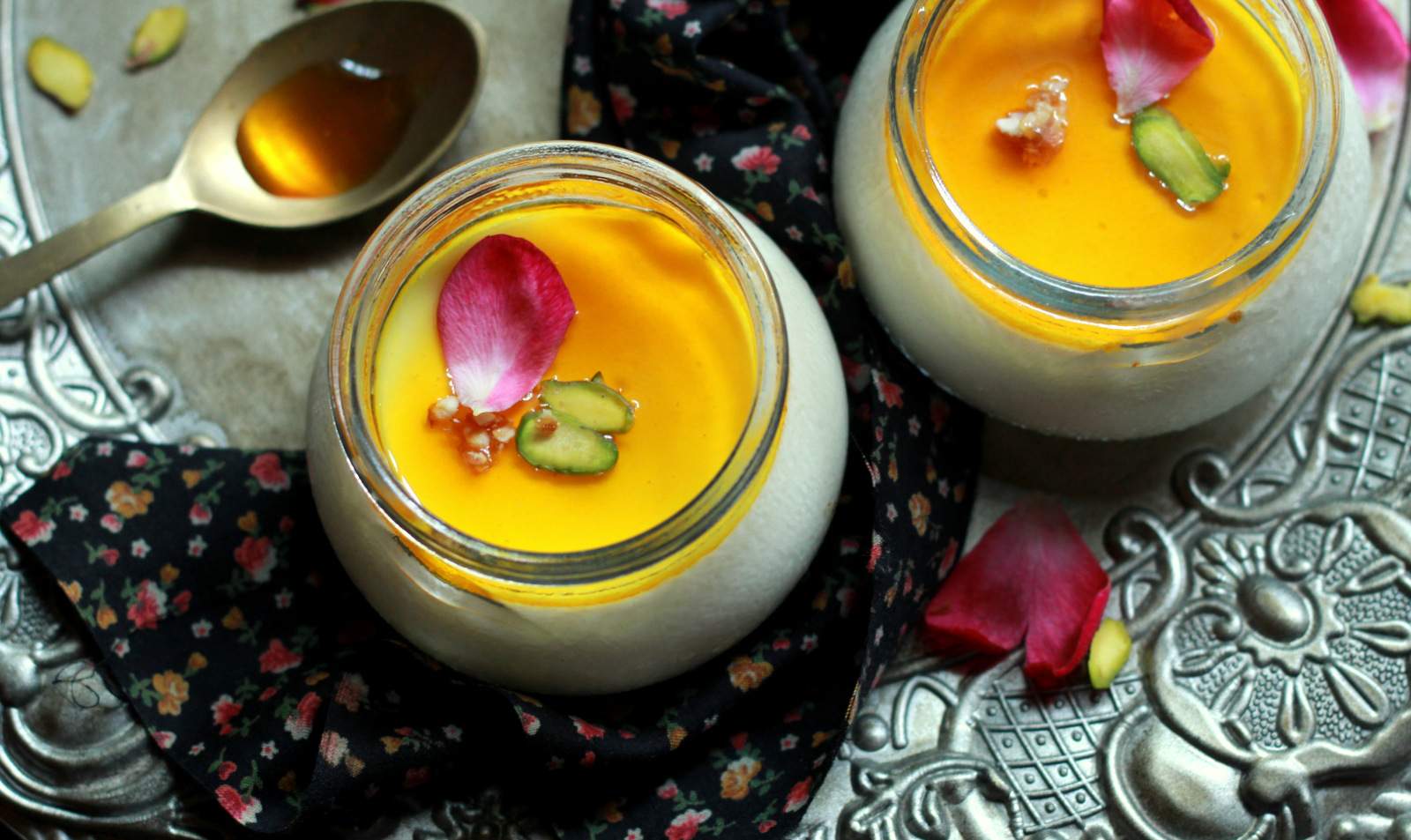 Yogurt Panna Cotta with Saffron and Honey Syrup, is a tangy twist to the classic Italian dessert. The yogurt not only perks up its taste, but helps to partly substitute the cream. You can change the flavor of the panna cotta as well as the topping to suit your taste. You can also use fresh fruits or fruit compotes for topping.