Excited about New Year parties this year? Wait! Here's a perspective. EventsHigh features 8 super fantastic parties in the city that are also going to be serving a variety of scrumptious food at the parties. Now you can pick events that serve food absolutely pleasing to your taste buds and the perfect food to your soul!
1.Ticket to Bollywood 2017 at I Bar - The Park
Undoubtedly there's going to be a whole lot of partying at the I Bar this New Year. But adding to the party scenes is the lavish dinner spread that includes a lineup of 20 varieties of starters and salads, 18 main courses, 10 desserts and a Cheese Station to top the list.
Venue: The Park, Central Bangalore
Date: 31st Dec 2016 - 1st Jan 2017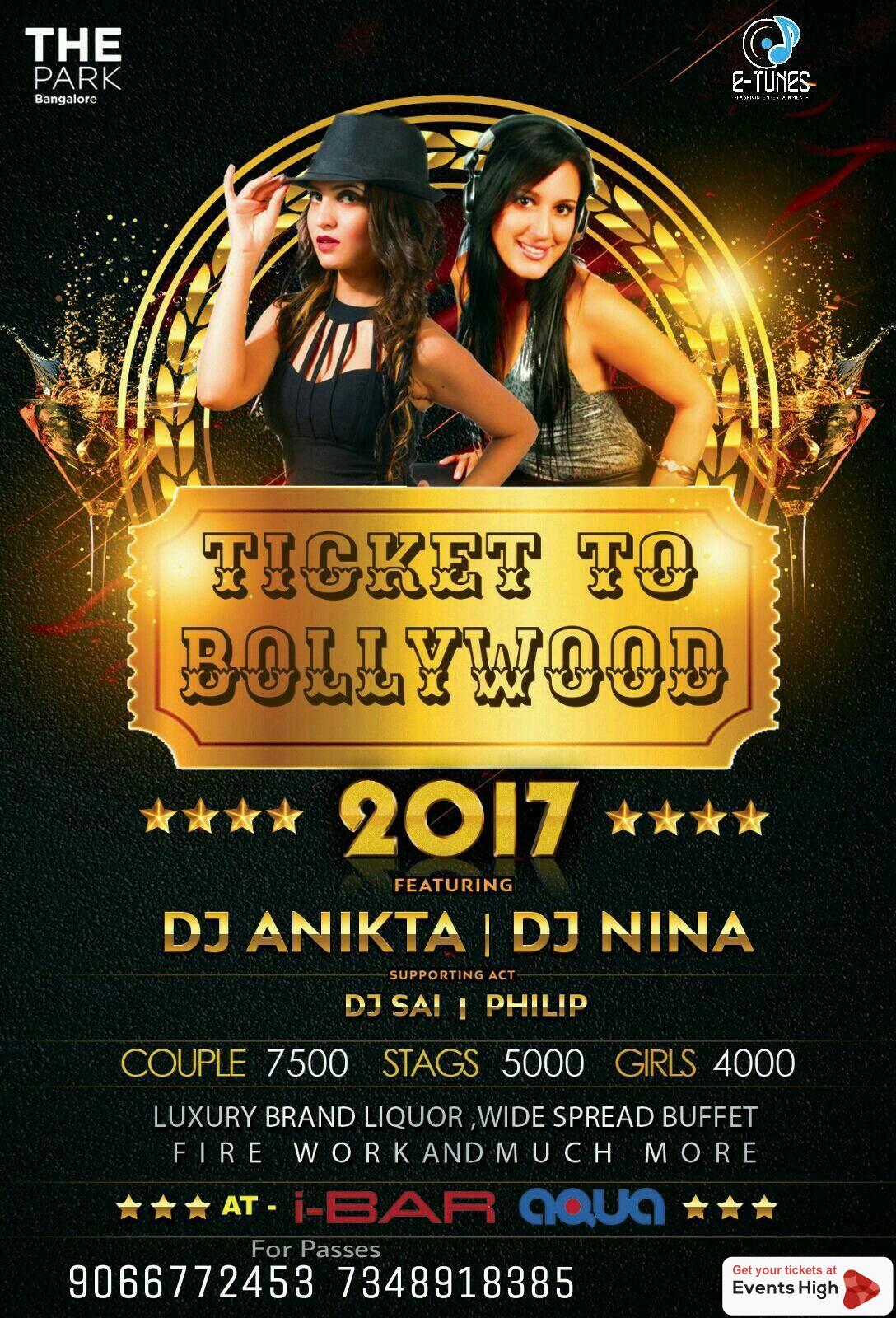 2. The Lalit Reloaded 2017 - The Lalit Ashok
Experience one of city's best New Year party nights at the Lalit Reloaded with music, dance and some yummilicious line up of cuisines. The menu for the party includes Cold Cuts, Western bar-be-cues, European & Indian Action Stations, a grand spread of Desserts & tons of delectable dishes across different cuisines. With a total of 548 varieties of food, this one is going to be massive fun.
Venue: The Lalit Ashok
Date: 31st Dec 2016 - 1st Jan 2017
Book Tickets Here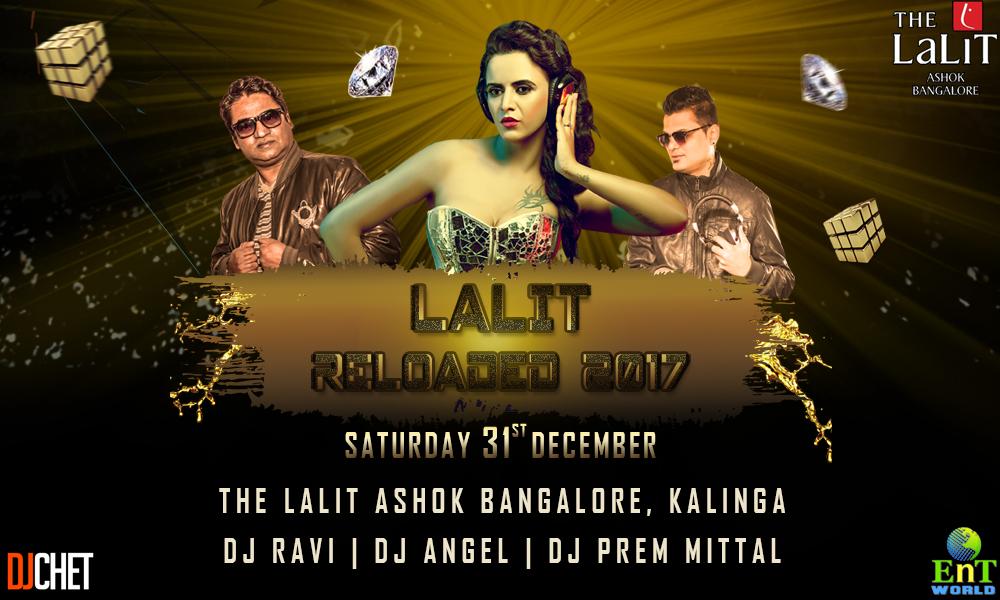 3. New Year's Eve Special Ft Threeory Live - Hard Rock Cafe
This years Masquerade at Hard Rock is going to be one of the best fun parties in the city, ensuring a mega welcome to the new year 2017. The ultimate 'A La Carte' menu is going to help keep up with the energy and fun at the party. Enjoy Hard Rock Cafe's classic Original Legendary Burger, Sandwiches, some great indulgence for desserts.
Venue: Hard Rock Cafe, Central Bangalore
Date: 31st Dec 2016 - 1st Jan 2017
Book Tickets Here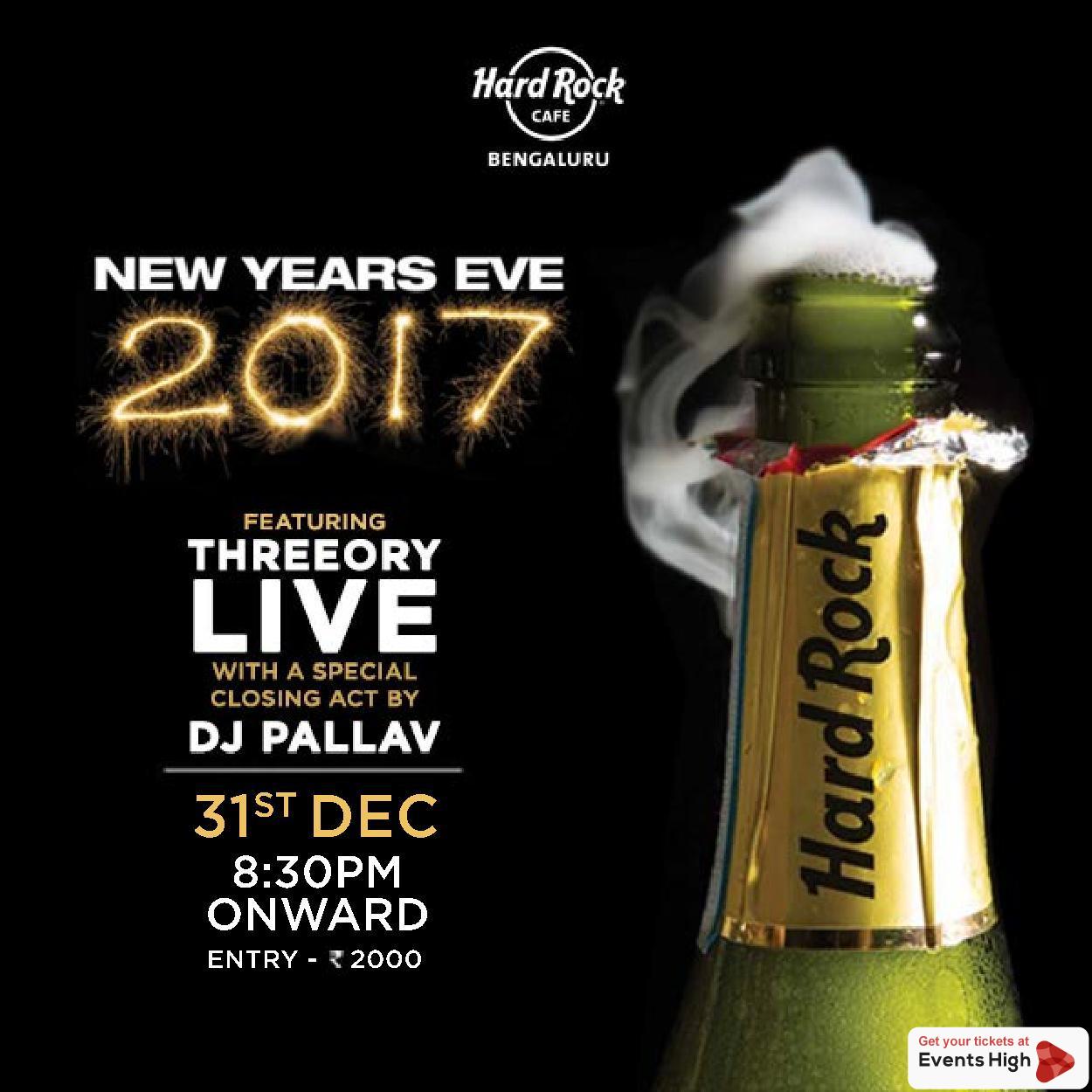 4. Clarks Exotica 2017 NYE Royal Gala Dinner
Rolling in the Great Gatsby themed party and dinner for New Year's, Clarks Exotica is going to bring in some smashing fun with the menu. Starting with the welcome drink to all that has to follow through the night, the party is going to walk you through a 'Home of Twenties'. The menu is going to be a line up of exotic starters, finger licking scrumptious dinner spread and fun cocktails along with the great music.
Venue: Ocean Convention Center, North Bangalore
Date: 31 Dec 2016 - 1st Jan 2017

5. Ghaint Punjabi - City Bar
The class one Ghaint Punjabi night at City Bar is here to make your New Year's an ultimate fun. What's more Punjabi than dancing all night long for epic music, celebrating and bonding over some delectable food? The unlimited food at the party includes Chicken Tikka topping the list followed by some delicious food to keep the night up and loaded with fun.
Venue: City Bar, Central Bangalore
Date: 31st Dec 2016 - 1st Jan 2017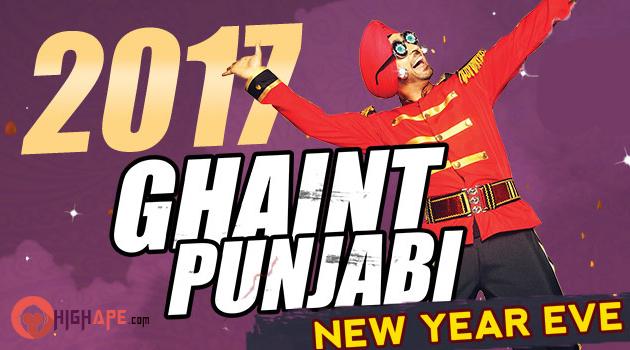 6. Smaaash NYE Carnival 2017 - Smaaash
Party the night away at Smaaash, one of the popular gaming spots in the city. With a theme that beings with 'Eat, Play and Party with a Carnival', you can only expect the 'out of the world' kind of food on their menu. With 6 varieties of starters, salads, main course and desserts, they are going to be serving some taste-tingling Indian, Chinese and Continental cuisines.
Venue: Smaaash, Bangalore
Date: 31st Dec 2016 - 1st Jan 2017

7. A-List NYE 2017 3rd Edition - Aloft
The 3rd edition of A-List is bringing back into the scene a whole lot of entertainment this year. Apart from delivering the best kind of entertainment, to elite audience, they're going to be owning a class apart delicious food menu. The menu is of a 4 course meal with interesting varieties of dishes and a chat corner to top the fun!
Venue: Aloft Hotel, East Bangalore
Date: 31st Dec 2016 - 1st Jan 2017

8. NYE 2017 at Shiro
Here's a great night out that Shiro presents for this year. Kick back and relax at the busy city with one of the best night brunches you'd ever get to relish, for this New Year, There's going to be unlimited bubbly and drinks along with live grill and sushi counters along with Pan Asian buffet with free flowing appetizers. Let the good times roll with some exotic food, fun and frolic.
Venue: Shiro, Central Bangalore
Date: 31st Dec 2016 - 1st Jan 2017