Traditional Indian Kitchen brings the memory of freshly roasted spices, jaggery and coconut being grated and the pungency you smell when you open a container with red chilli powder. When one enters a traditional kitchen, you can find these smell that flares the appetite in your stomach. The rhythmic sound of slicing veggies or the hiss of making dosas, appams or sizzling of tadka brings in the homeliness and comfort.
It brings along a picture of stone implements like "Chakki" to grind grains into flour, "Ammikallu"/ "Sheel Noda" and "Oralu Kallu" which are hand operated grinders in which the spice paste and chutneys were ground. Veggies were sliced and coconut was grated in a traditional cutter and grater board like "Bengali Bonti" or Karnataka's "Eelige Mane" where our elders of the family would slice even small veggies with precision.
There are many such implements which are lost in time and during the continuous modification due to modernisation. Here are a few traditional implements, storage and serving ideas that gives you a personal touch and traditional taste to the lost recipes you prepare to rekindle your taste buds. Having them handy helps you in preparing preserving and/or serving authentic age old dishes the traditional way.
1. Wooden Spice Box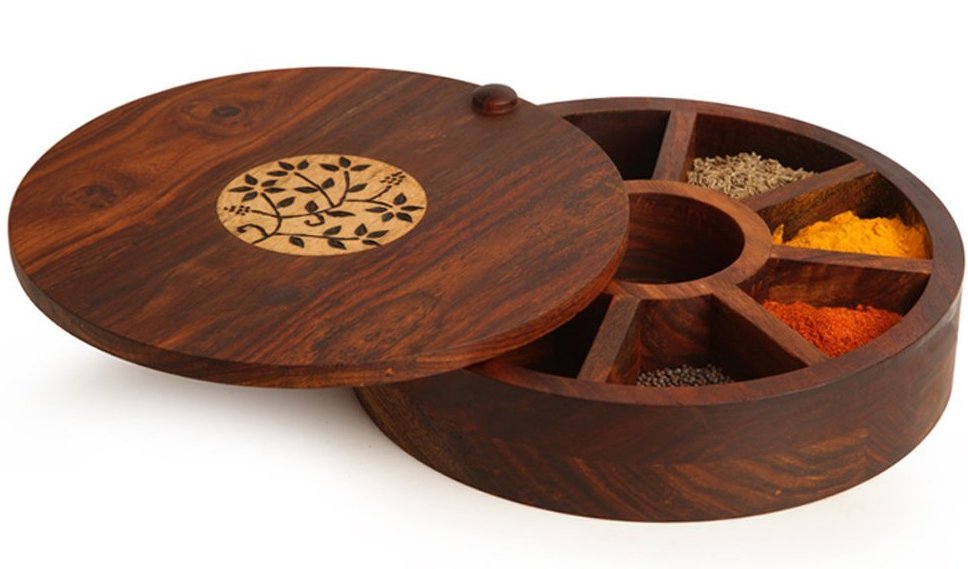 Traditionally, spices are being stored in non-reactive materials like wood. Spices keep the wood from being destroyed by insects and hence very beautifully carved wooden spice box are passed down to generations.
Recommended product to buy: ExclusiveLane Spice Box With Floral Burnt Design In Sheesham Wood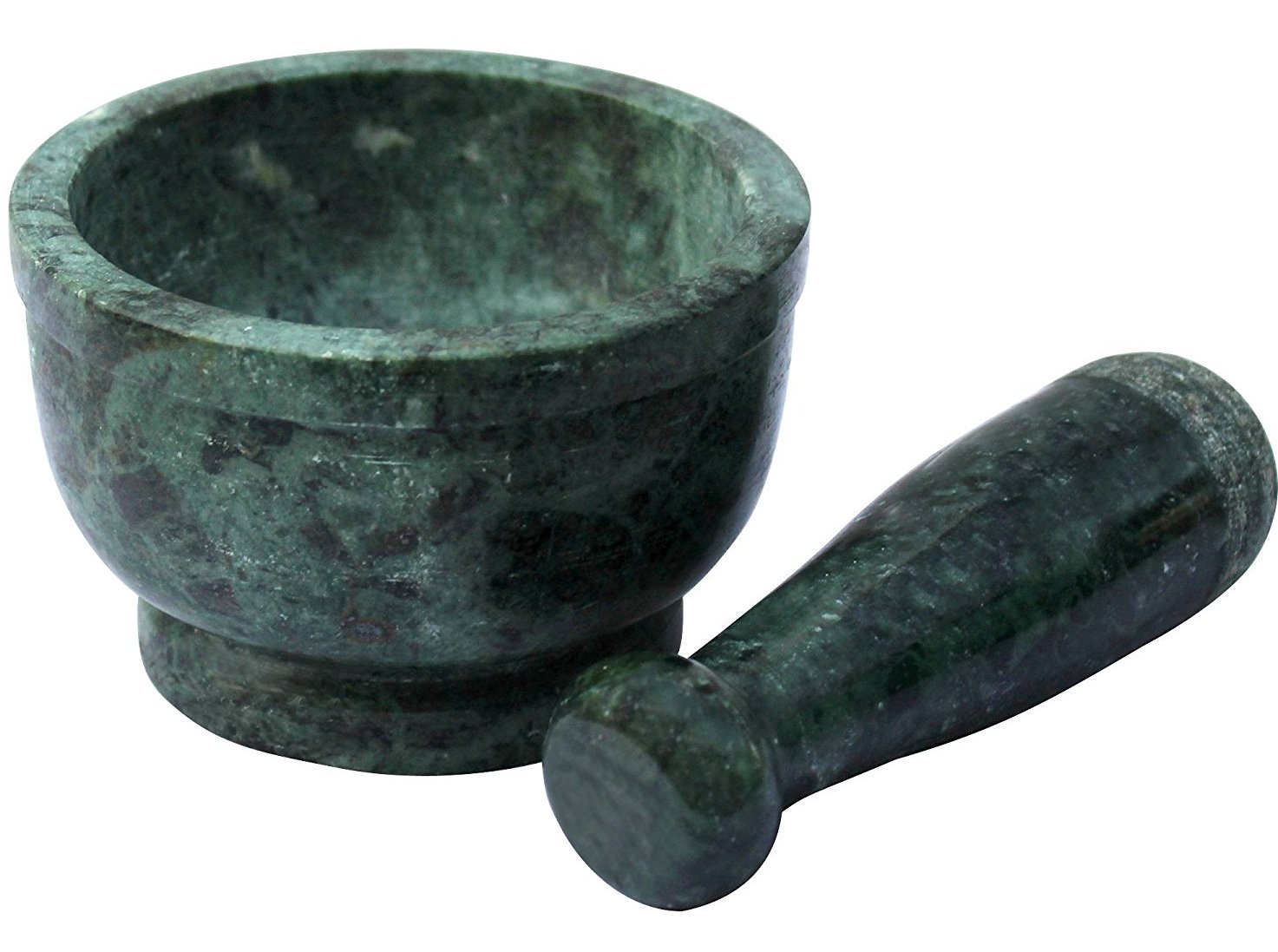 Mortar and pestle is used to crush ginger, garlic, and whole spices majorly. Wooden variant can crush most of the spices. A stoneware will also be useful in grinding ginger, garlic and in breaking the hard shells on nuts.
Recommended product to buy: KLEO 4" Wide Green Natural Stone Mortar and Pestle Set
3. Dosa Kallu
Non-stick pans tends to leave the residual layers into the foods when continuously being used for years. We hence need to change our pots and pans with non-stick coating when they start to lose their non-stick coating. Instead, use cast iron or stone dosa pan or dosa kallu that seldom needs replacement for many years to come.
Recommended product to buy: Rock Dosa Tawa PAN 12 In Pre-Seasoned Cast Iron Skillet
4. Paniyaram Pan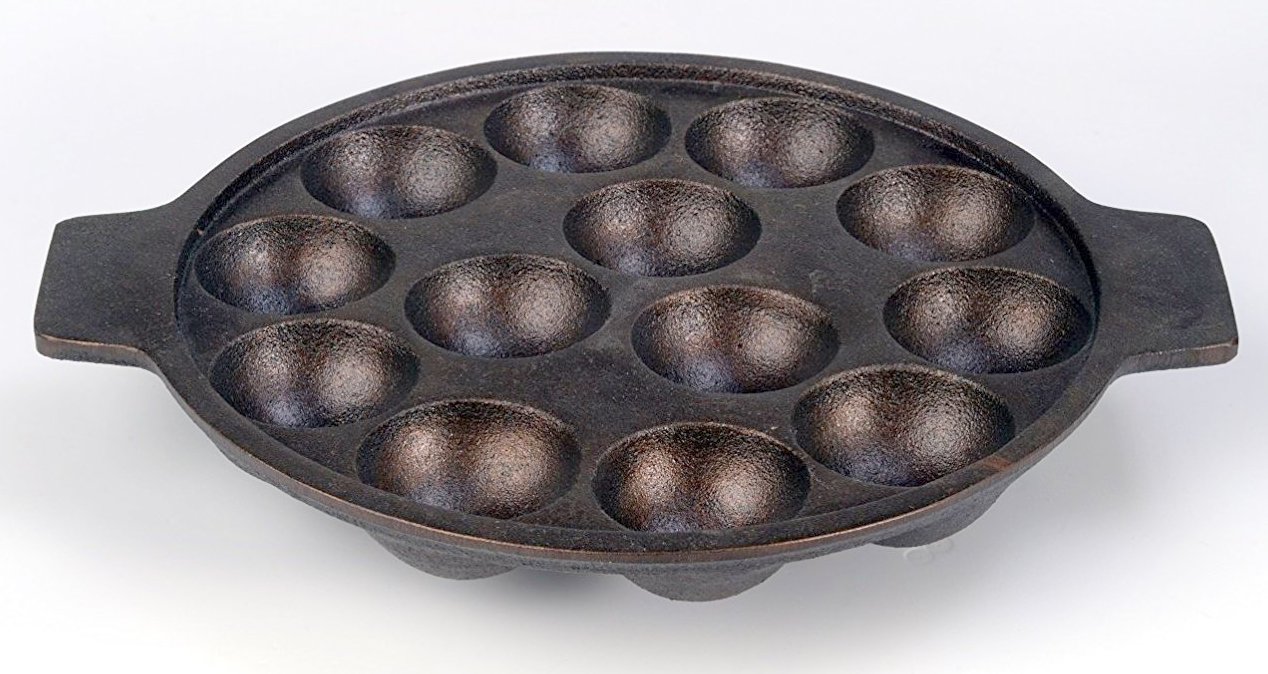 Not only paniyaram is used to make paniyaram recipes, it can also be used to prepare a lot of fritter recipes with thicker batter and non-fried koftas. Best option is to invest in a cast iron Kuzhi paniyaram pan to last for generations.
Recommended product to buy: Rock Tawa 13 Cavities Paniyarakkal/Kuzhi Paniyaram/Appam Patra/Paddu Tawa (Pre-Seasoned Cast Iron)
5. Filter Coffee Maker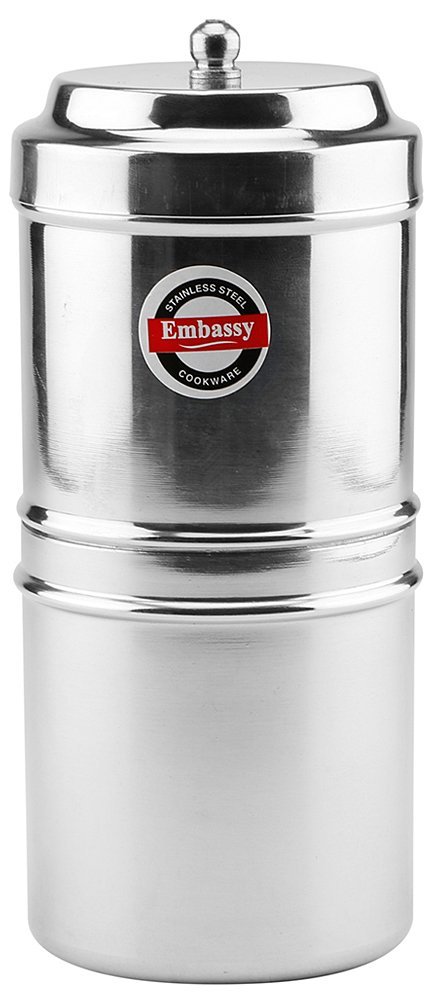 Coffee is one of the India's favourite beverages. To prepare South Indian filter coffee, you need a non-reactive and high heat bearing coffee filter. Steel filter coffee maker gives you the best decoction brewed from coffee beans.
Recommended product to buy: Embassy Stainless Steel Coffee Filter
6. Masher and Mixer

Making lassis, or chaas, mashing cooked veggies, or greens need a special equipment than to try pull a stunt from back of the ladle or using electronic churners. This wooden masher and buttermilk mixer is all you need to do the mash and mix.
Recommended product to buy: NPRC Wooden Hand Masher (Dal/Lassi Ghotni)
7. Pickle Jars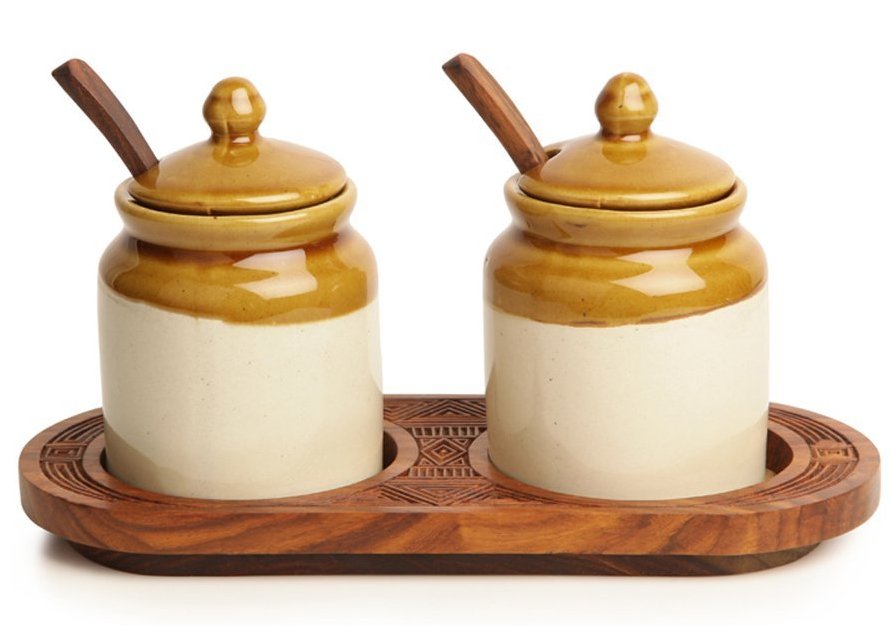 Pickles look cute in glass jars. But when stored in traditional ceramic or porcelain jars they oomph up the look of kitchen a notch high. Buy a few china jars to store the pickles, chutneys and jams.
Recommended product to buy: ExclusiveLane Old Fashioned Ceramic Jars
8. Copper Thali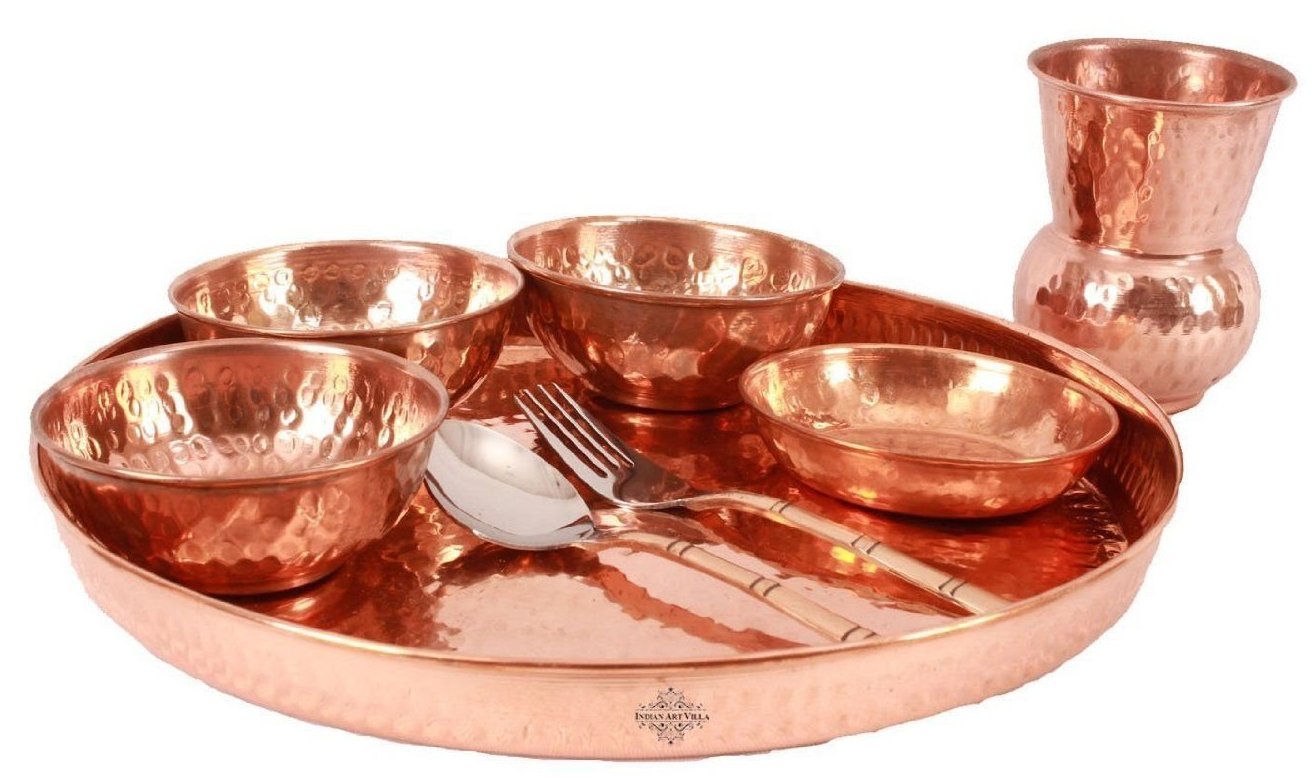 When it comes to Indian foods, nicely arranged side dishes and main meal in a banana leaf or thali seems a lot more appealing and copper thali sounds traditional and awesome.
Recommended product to buy: IndianArtVilla Elegant Copper Traditional Kitchen Thali, 8 Pieces