Akuri Recipe (Parsi Style Seasoned Scrambled Eggs)

Jyothi Rajesh
On

Saturday, 28 November 2015 00:24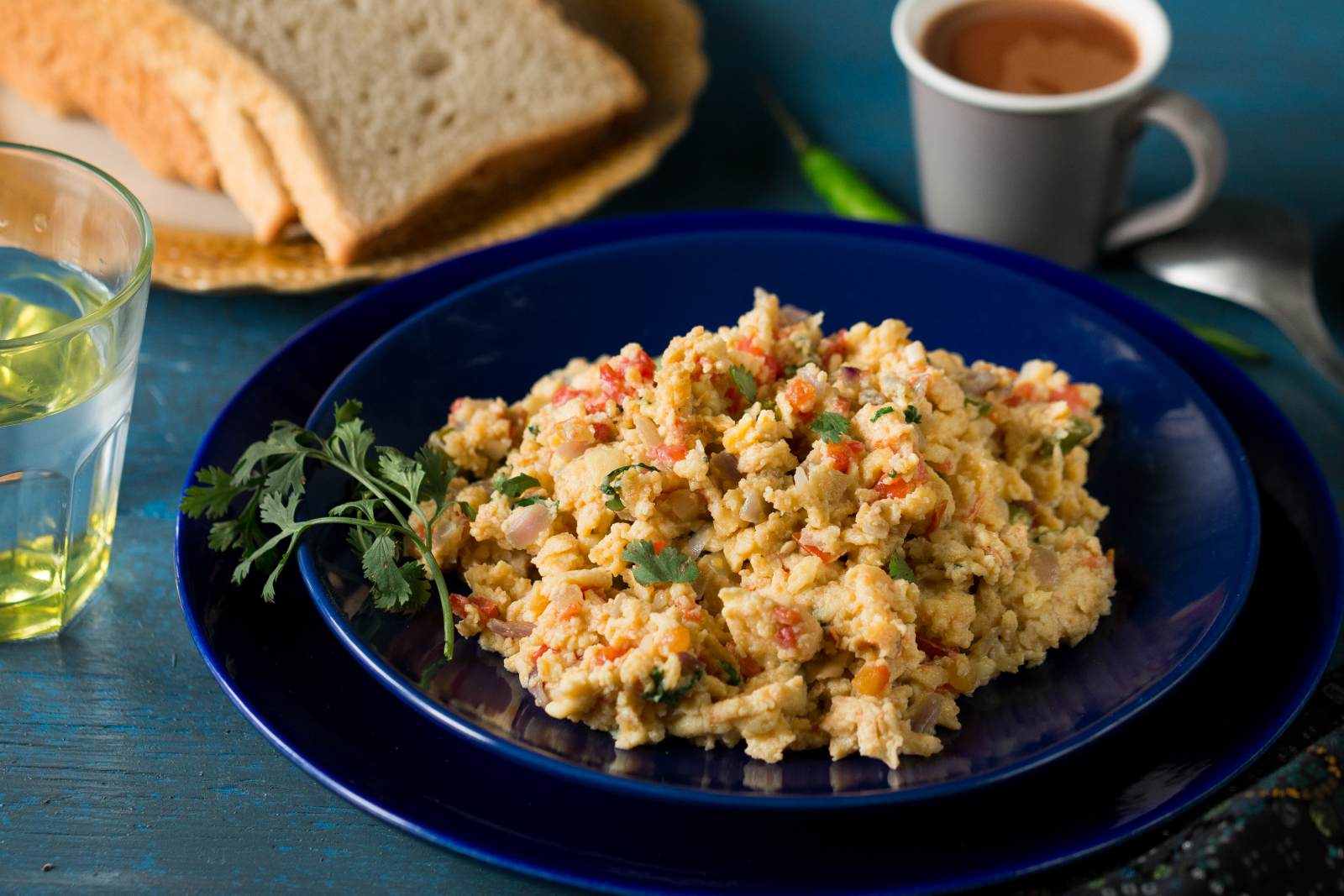 Akuri Recipe is a spicy scrambled egg dish made by the Parsi community of India. Akuri is typically never overcooked, the eggs remain loose and slightly runny, mixed with mild spices and served with bread and salad. It is believed that The Parsis have a love affair with eggs, as each of their traditional delicacies include eggs in some form. They also do not limit eggs only to breakfast, as is typically done. This Akuri Recipe is seasoned with onions, tomatoes, with heat from chillies and creaminess leant by fresh cream. Try making this and serve it for a lazy Sunday breakfast, along with some warm toast.
Breakfast eggs are a great way to get in your daily intake of proteins. You can try some of our other egg preparations for breakfast, such as
Course:
North Indian Breakfast
Ingredients
6

Whole Eggs

1

Onion

, finely chopped
1

Tomato

, finely chopped
2

Green Chillies

, finely chopped
6 cloves

Garlic

, grated
2 tablespoon

Butter (Salted)

3 tablespoon

Fresh cream

Salt

, to taste

Coriander (Dhania) Leaves

, for garnish
How to make Akuri Recipe (Parsi Style Seasoned Scrambled Eggs)
To begin making the Akuri Recipe, first chop onions, tomatoes and green chilies finely. Grate garlic cloves. Keep aside until ready to cook the Akuri.

Break all the eggs into a bowl, add salt to taste, pour in the cream and whisk well. The more you whisk the eggs, the fluffier the akuri will be. So take time to whisk the eggs thoroughly till frothy.

Place a pan on the heat, melt some butter into it. Add grated garlic, chopped green chilies and onions and saute it all up until onions turn pink, but take care not to brown them.

When the onions are soft and translucent, add tomatoes and cook until tomatoes turn soft and release its juices.

Now add the egg-cream Akuri mixture and allow it cook for a minute. Then gently scrape the sides of the pan, slightly scrambling the eggs. Stir it all up and once again allow it to cook for a minute. Continue to gently scrape and scramble till the eggs are cooked, but not over cooked. They should be soft, slightly runny and creamy, and not shredded into separate bits.

Sprinkle some chopped coriander leaves, mix well and turn off the flame and the Parsi Style Seasoned Scrambled Eggs is ready.

Serve the Akuri Recipe (Parsi Style Seasoned Scrambled Eggs) hot with sliced bread or toast and tea or coffee.