Atta Biscuit Recipe (Whole Wheat Flour Cookies Spiced with Cardamom)

Praerna Kartha
On

Monday, 27 April 2015 14:00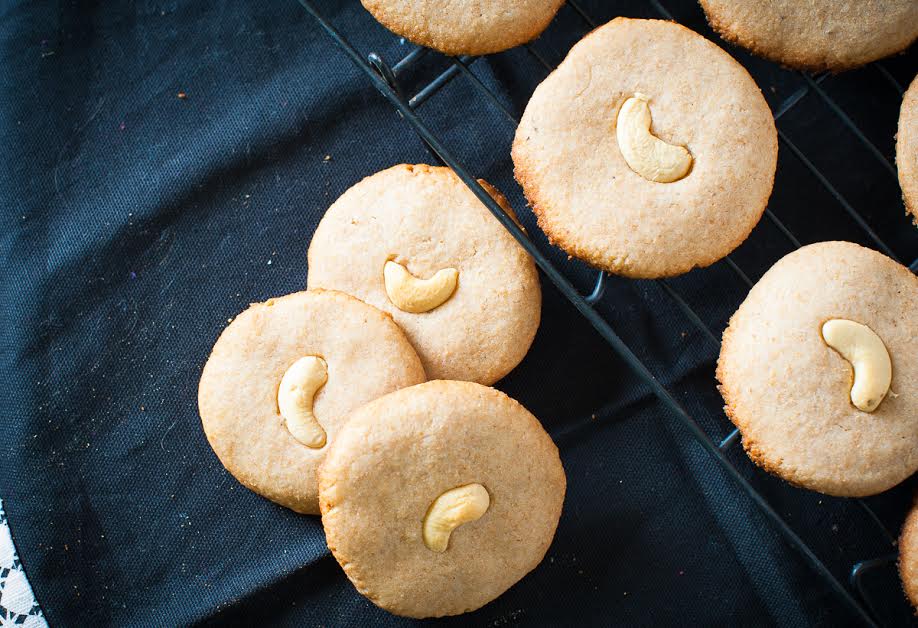 Atta Biscuit Recipe is a wholesome and nutritious biscuit that is made from whole wheat flour and flavored with cardamom and butter. Whole wheat flour make these biscuits easy to digest and kids friendly as well. The aroma of cardamom and butter make these traditional biscuits an all-time favorite sweet treat. Bake a large batch of Atta Biscuits on the weekend and enjoy everyday with a cup of hot masala chai or filter coffee. Atta Biscuits can be packed for school lunch box as well for the sweet treat.
Ingredients
1-1/2 cups

Whole Wheat Flour

1/4 cup

Wheat Bran

1/2 cup

Caster Sugar

10

Cardamom (Elaichi) Pods/Seeds

, peeled and powdered
100 grams

Butter (Unsalted)

, chilled and cubed
1 pinch

Salt

1/4 cup

Milk

8

Cashew nuts

, halved lengthwise
How to make Atta Biscuit Recipe (Whole Wheat Flour Cookies Spiced with Cardamom)
To make Atta Biscuit Recipe (Whole Wheat Flour Cookies Spiced with Cardamom), we will first preheat the oven to 170 C and line two baking sheets with parchment paper or grease with little butter.

Sift together flour, bran, sugar and cardamom pods powder in a large mixing bowl. Now add the cubed and chilled butter into the dry ingredients, mix using your fingers or a pastry cutter, until the cookie dough forms a crumbly sandy mixture.

Next add one tablespoon of milk at a time to make a soft and firm cookie dough. When you notice the flour has come together and is well combined, then you can stop kneading the dough.

To shape the cookies, divide the dough into equal size small portions and roll into balls.

Flatten each ball into a disc about 1/4" thick. Arrange the biscuits on the lined baking sheets at some distance apart. Press half a cashew into the centre of each biscuit.

Bake biscuits for approx. 20-22 minutes each or until done and golden around the edges. Rotate each sheet halfway through for even baking.

Once baked, transfer biscuits to a wire rack to cool down before storing.

Serve Atta Biscuit (Whole Wheat Flour Cookies Spiced with Cardamom) with a cup of masala chai for the evening snacks or store in an airtight box at room temperature.