Avocado Egg Sandwich Recipe

Jyothi Rajesh
On

Tuesday, 11 August 2015 07:58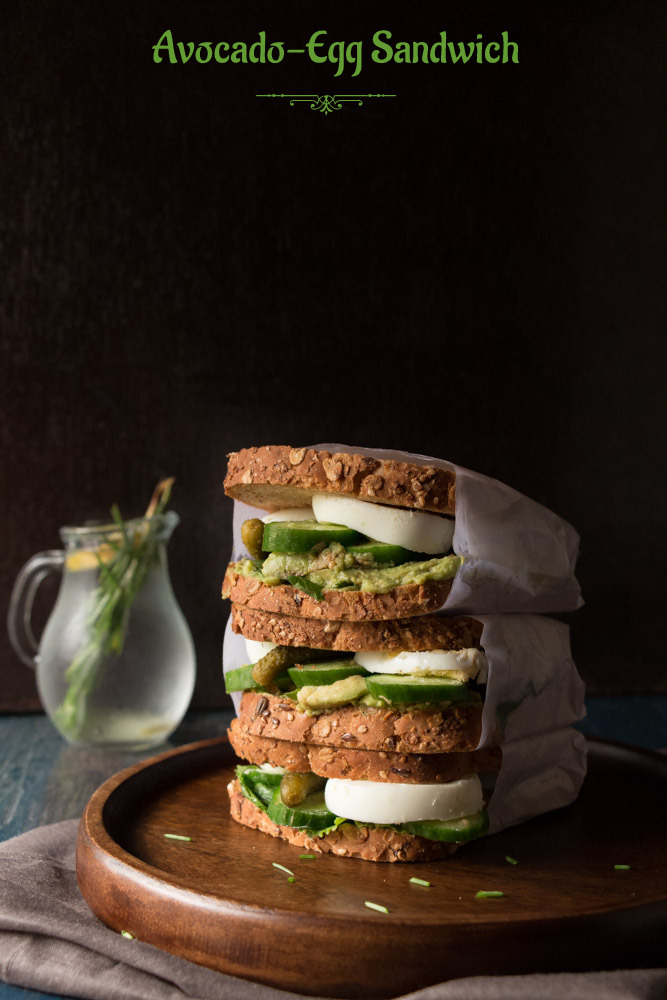 Avocado Egg Sandwich makes a wholesome breakfast, snack or even a weeknight dinner. The creamy filling made of avocado and eggs as the base, makes room for an assortment of spices, seasonings or sandwich fillings of your choice. The sandwich recipe uses cucumber, pickled gherkins, green lettuce and some fresh herbs like coriander. The Avocado Egg Sandwich is light and refreshing that can be taken as a picnic snack or packed in your child's snack box. It's easy to put together and works just as well with toasted or plain bread.
Serve Avocado Egg Sandwich along with Carrot Pineapple Orange Juice for a filling breakfast.
Other recipes that you can try are:
Ingredients
2

Avocados

, cut lengthwise
1 teaspoon

Lemon juice

1 teaspoon

Black pepper powder

, 1 teaspoon black pepper powder 
1 pinch

Salt

1 1/2 teaspoon

Olive Oil

, 1 1/2 teaspoons olive oil  
8

Multigrain Whole Wheat Bread

Other toppings
1

Cucumber

, Sliced
10

Pickled Jalapenos

, Pickled jalapenos
2

Boiled egg

, sliced into rounds

Iceberg lettuce

, Lettuce leaves
2

Gherkins

, Pickled gherkins

Coriander (Dhania) Leaves

, finely chopped
How to make Avocado Egg Sandwich Recipe
To begin making the Avocado Egg Sandwich, first scoop out the flesh of 2 ripe avocados. Mash it with a fork, add the olive oil, salt, pepper, lime juice and mix it well until smooth.

Chop the other two avocados lengthwise and sprinkle well with lemon juice. This prevents it from going black due to oxidation. Place the slices in a dish, cover and set aside.

Boil the eggs, allow them to cool, shell and slice them into rounds.

Take two slices of bread and spread the prepared avocado paste on each. Next, layer the toppings of your choice: lettuce, pickled gherkins, cucumber slices, boiled eggs and ripe avocado slices

Top the sandwich with coriander leaves.

Serve Avocado Egg Sandwich along with Carrot Pineapple Orange Juice for a filling breakfast.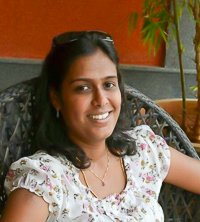 Jyothi Rajesh is an engineer by profession. Food and any thing related to food is her passion. She loves to cook, style and photograph food. She spends half of my week teaching Robotics to children and the rest of my week she get lost in cooking and photography. She cook for two reasons. First, cooking is, in all honesty, a way to show that she cares about people. It gives her great pleasure to make something that someone enjoys! Second, "I love the quest … the quest for great ingredient combinations, for unexpected flavors, for those "wow" recipes."