Baked Modak and Karanji/Gujiya Recipe
A healthy preparation of Modak and Karanji/Gujiya in an oven that can be served as a prasad on Ganesha Chaturthi or Diwali/Holi parties

Pooja Nadkarni
On

Thursday, 25 August 2016 00:39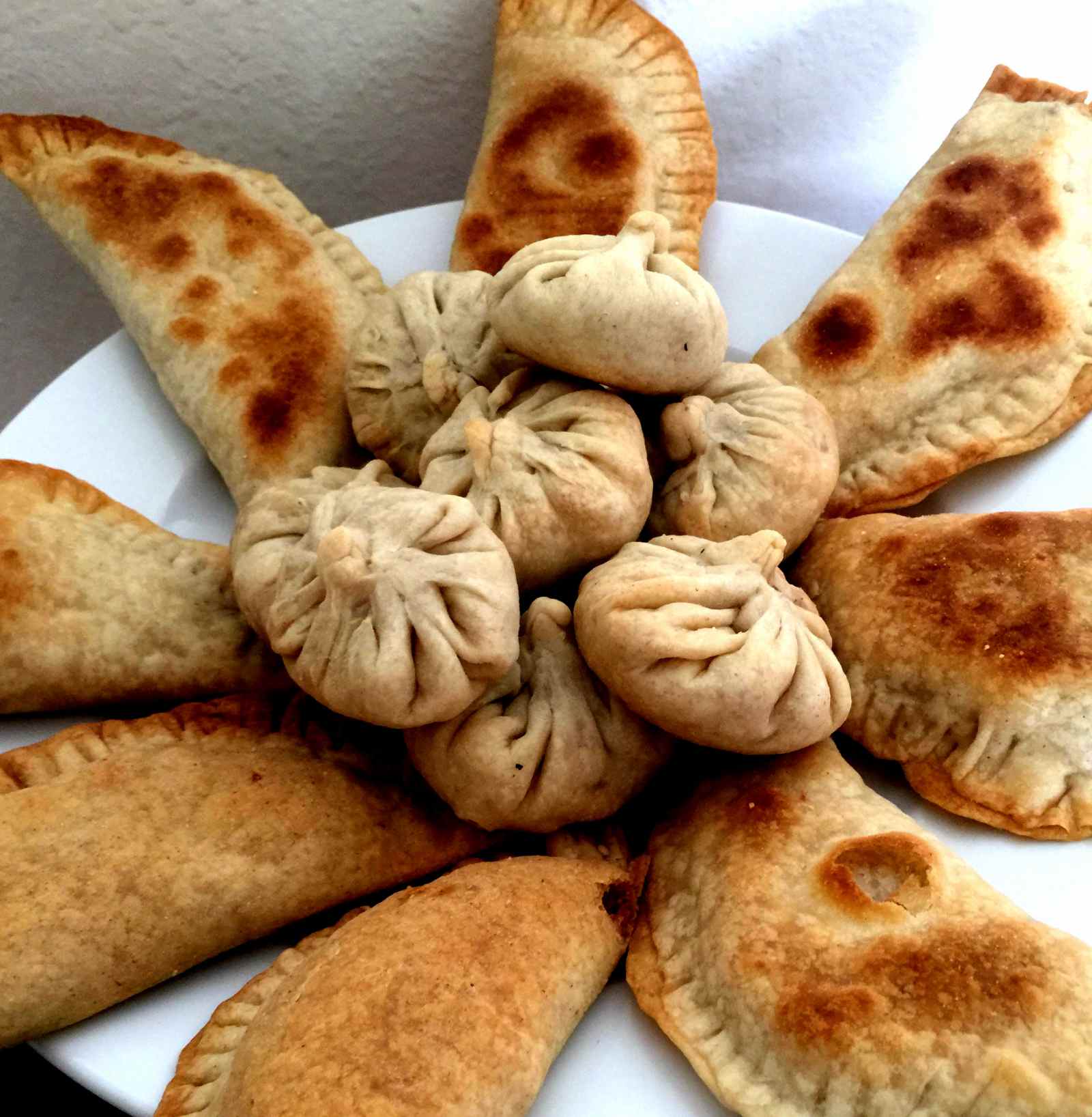 Since Ganesh Chaturthi is coming closer, few of the health freaks like me must be wondering, how to prepare some healthy snacks. So here is the tried and tested recipe of baked modak and karanji. These are healthy and tasty at the same time. So this festival try these snacks and we are sure you will love it.
Serve Baked Modak and Karanji along with some snacks such as Moong Dal Mini Samosas and Chana Chaat to your guests or family members.
If you like this recipe, you can also try other sweet recipes such as
Ingredients
Ingredients for dough
1-1/2 cup

All Purpose Flour (Maida)

2 tablespoons

Ghee

Salt

, Pinch

Water

, as required
For stuffing
1 cup

Dessicated Coconut

1/3 cup

Sugar

, powdered
1/4 cup

Sooji (Semolina/ Rava)

1/4 cup

Cashew nuts

, cut into small pieces
2 tablespoons

Ghee

1 teaspoon

Cardamom Powder (Elaichi)
How to make Baked Modak and Karanji/Gujiya Recipe
To begin making the Baked Modak and Karanji recipe, first make the dough by mixing together maida, ghee and pinch of salt.

Add water little at a time, till you get nice dough like chapati dough. Knead it well, cover it with wet cloth and keep it covered for 10 minutes.

The next step is to make the stuffing. On a skillet, melt ghee and fry sooji until fragrant. Add coconut and fry for around a minute or until it slightly changes its colour.

Add sugar, mix and cook on low flame for around a minute. Add dry fruits and cardamom powder. Mix everything well and cook for another minute and switch off the stove. Keep the mixture for cooling.

Now let's make karanji and modak. First make small balls out of dough. Size of a golf ball.

Roll them one by one with rolling pin to make thin discs.

Keep these discs covered with moist cloth or moist kitchen paper towel to keep them moist.

For karanji, place a spoon full of the filling at the centre of each disc and fold the circle in a half-moon shape and with the help of fork, press the folded side to make nice design.

For making modak, the same process but hold the disc on your left palm in the shape of a bowl and just place the filling in the centre of the disc and merge all the sides of the disc to make in the shape of a fresh fig.

After you make all the karanjis and modaks ready, lets bake them.

Place them on the baking trays lined with greased aluminium foil (Greased with little ghee).

Brush each karanji and modak with ghee to give them a nice glaze after they are baked.

Bake them at 350 degree Fahrenheit preheated oven for 20 minutes.

After every 10 minutes, flip them and bake on the other side. After 20 minutes, remove and keep on the cooling rack.

Once cooled down completely, store in the air tight container. Serve Baked Modak and Karanji along with some snacks such as Moong Dal Mini Samosas and Chana Chaat to your guests or family members.