Baked Whole Wheat Masala Baati Recipe (Healthy Rajasthani Spiced Wheat Dumplings)
In association with Vivatta (ChakkiAtta)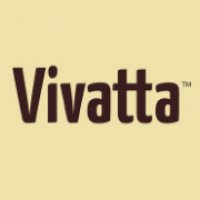 Jyothi Rajesh
On

Sunday, 06 December 2015 00:33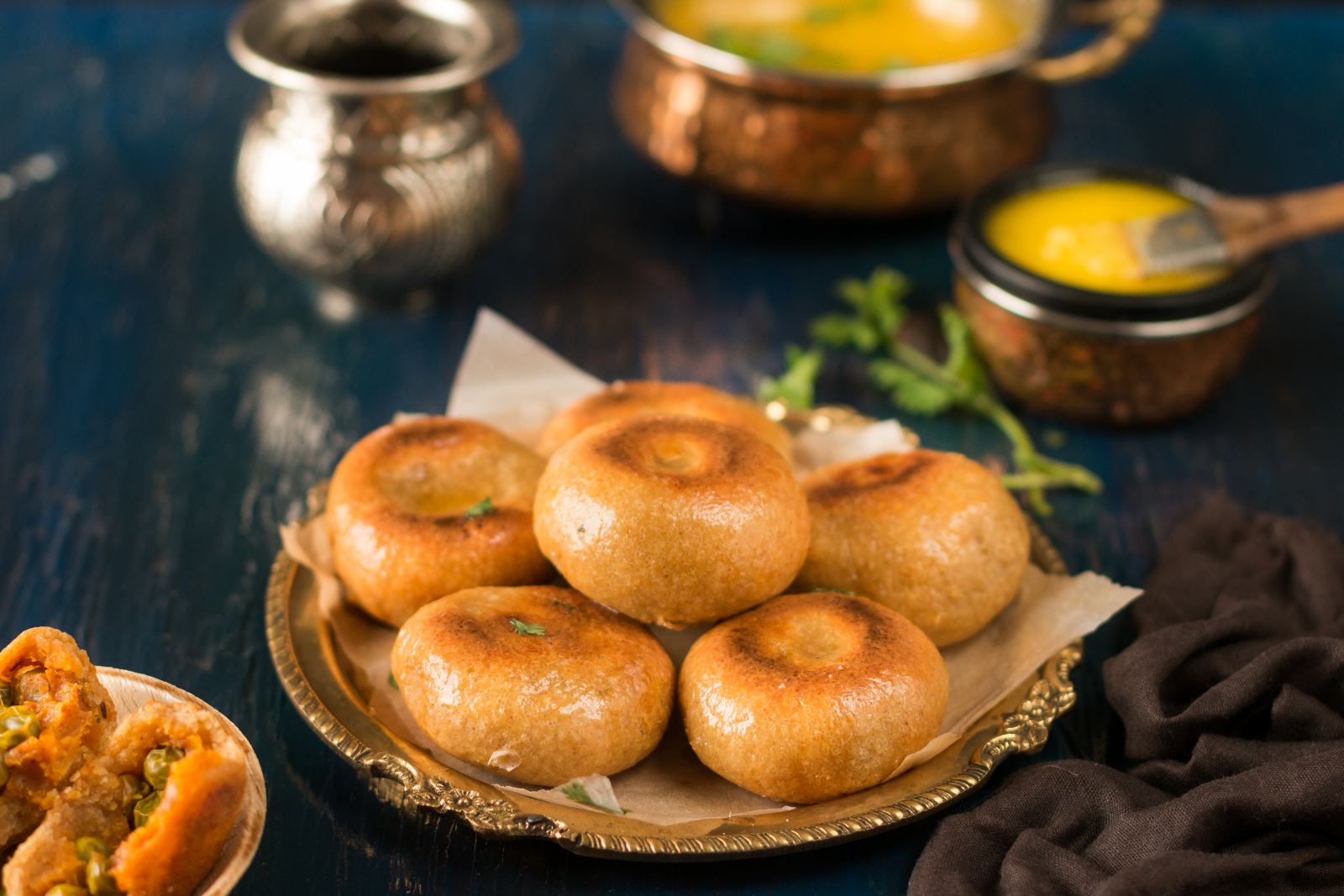 Baked Whole Wheat Masala Baati is a traditional Rajasthani recipe for a crusty baked dumpling-shaped cookie made of whole wheat kneaded together with spices. It has a fascinating origin, dating back to the ancient days when soldiers ate it as a staple war-time sustenance. During those days grains like wheat, jowar, bajra were a part of everyday meal. So soldiers would bury the prepared dough into smaller chunks and place it underground. The blistering heat of Rajasthan, with the sun beating down on the earth would cook the dumplings, and by the time the soldiers returned after a long dar's war, they would have perfectly earth-baked abates ready for a meal.
These days, it is eaten crushed, along with Panchmel Dal, greens, chutney and pickle too. This recipe of Whole Wheat Masala Baati is is a zesty and wholesome take on traditional baatis and are made using Chakki Atta - Vivatta. These are best eaten by dipping them in ghee. If you are calorie conscious, you can have it with Panchmel Dal, with just a light drizzle of ghee. Divine, either way.
Some other popular whole wheat Indian recipes you can try are Tofu & Capsicum Paratha, Stuffed Makai Paratha and Healthy Vegetable Paratha Rolls.
Ingredients
For baatis
1 cup

Whole Wheat Flour

1/2 cup

Sooji (Semolina/ Rava)

1/2 cup

Ghee

Salt

, to taste
2 tablespoon

Curd (Dahi / Yogurt)

For masala filling
1 cup

Green peas (Matar)

1

Onion

2

Green Chillies

1 teaspoon

Cumin seeds (Jeera)

1 teaspoon

Ginger Garlic Paste

1 teaspoon

Red Chilli powder

1/4 teaspoon

Turmeric powder (Haldi)

3/4 teaspoon

Coriander Powder (Dhania)

1 teaspoon

Cumin powder (Jeera)

Salt

, to taste
1-1/2 teaspoon

Oil
How to make Baked Whole Wheat Masala Baati Recipe (Healthy Rajasthani Spiced Wheat Dumplings)
To begin making the Whole Wheat Masala Baati, first mix all ingredients mentioned under the 'For baatis' in a large mixing bowl.

Knead them all together to form a soft dough that is pliable, but not sticky. If the dough turns out a touch hard to stiff, add a little milk and knead it till soft to touch.

Divide the dough into equal sized portions, place them in a platter or tray. Cover the dough with a damp cloth and let it rest for half an hour.

Meanwhile proceed to prepare the masala filling. For this, place a pan on the heat. Add some oil to it and allow it to get warm. Then add cumin seeds, onions and green chilies to the oil and sauté until onions turn light pink.

Next, add ginger garlic paste, red chilli powder, turmeric powder, coriander powder, roasted cumin powder and salt to the onions and toss it together. Stir continuously as it cooks, until the raw smell of the spices goes away.

Then add peas and cook for 3 minutes until all the ingredients have combined together. Add water to cook the peas, if required, but once they are cooked, cook it till the excess water has evaporated completely.

Once peas is cooked and water is completely dry, turn off the heat and set the masala aside so it can cool completely.

Now, to make the baatis. Take one portion at a time, and flatten it into a small disc about 2-3 inches in diameter, and keep it in your palm. Scoop some peas masala filling, place it in the center of the disc. Then, bring the ends together, encasing the filling in the centre, seal the opening by pinching the edges together.

Press the ball slightly and make a small depression with your thumb, in the center of the ball. Repeat with all the portions of dough.

Then, place a heavy bottomed pot on the heat with about 3 litres of water in it. Bring the water to a boil, turn the heat down and gently slide the baatis into the water. Allow them to cook on a low heat for 15 to 20 minutes until they cook and rise to the top.

Meanwhile, pre-heat the oven at 200 degrees centigrade.

When the baatis are cooked, drain them gently and place them in a platter to cool.

Once cooled, place the battis on on a baking sheet lined with parchment paper and place the sheet in the oven.

Bake the masala stuffed battis at 200 degrees for about 25 to 35 minutes, turning them over every 10 minutes to ensure an evenly baked through and golden brown in color.

Once they're golden brown and crisp, remove the masala battis baking sheet from the oven and place it on a baking tray to cool slightly.

Serve the Baked Whole Wheat Masala Baati while still hot, with ghee. If you are calorie conscious, you can have it with Panchmel Dal, with just a light drizzle of ghee as a meal, or as a light evening snack along with a cup of tea.