Baked Yogurt With Honey Cinnamon Grilled Fruits Recipe

Madhuli Ajay
On

Sunday, 20 November 2016 00:58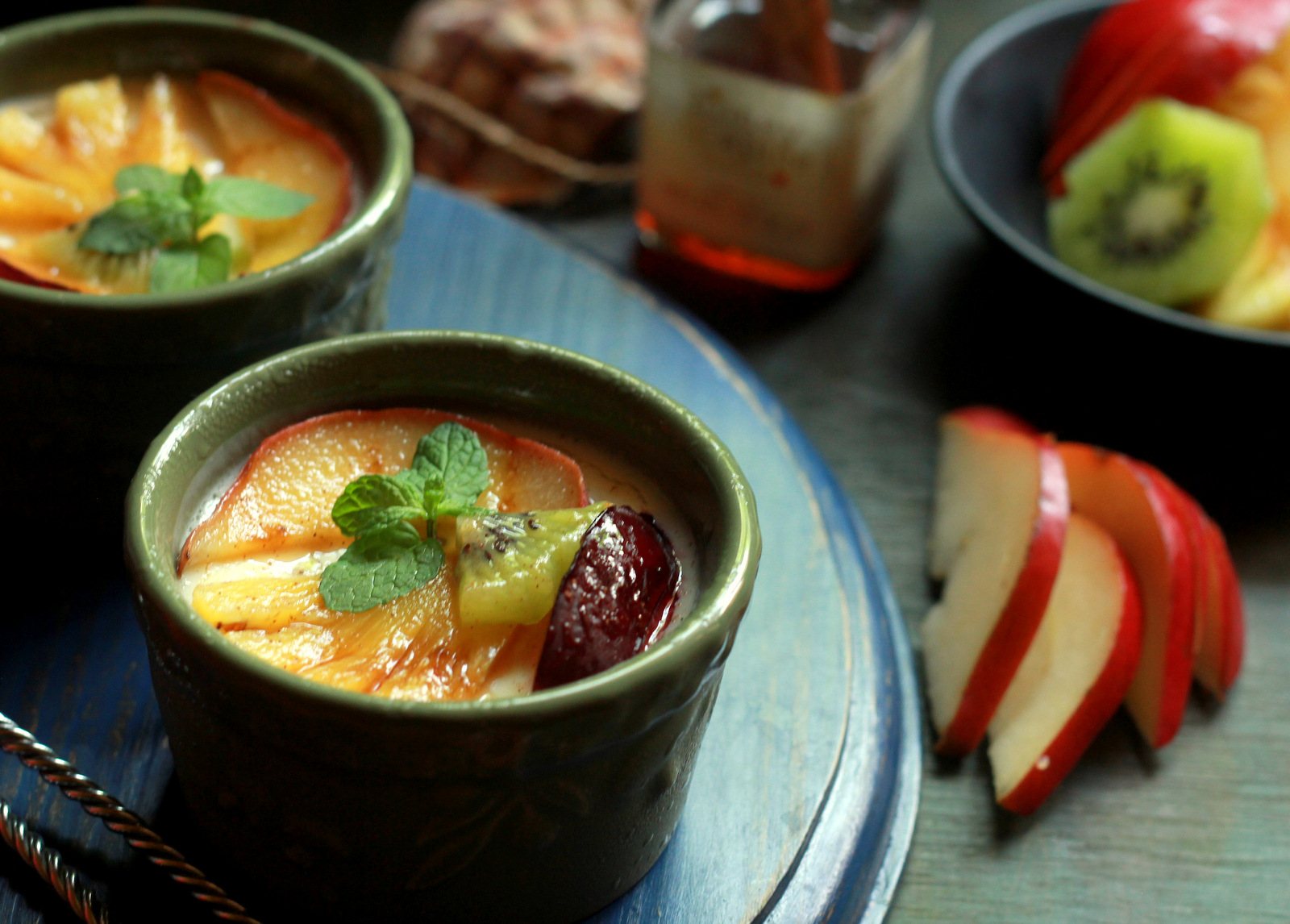 Baked Yogurt With Honey Cinnamon Grilled Fruits is one of the easiest desserts to make but looks so fancy that it will make you look like a culinary genius! The recipe is very simple and requires just a few simple ingredients. You can use any topping you like from simple fruit compote to grilled fruits or you can serve it as it is. You can also flavor the yogurt with any flavor of choice other than vanilla. You can also add some fruit pulp (Strawberry/Mango) to the yogurt mixture to make the respective fruity yogurts. Baked yogurt with honey cinnamon grilled fruits can be made ahead and stored in the refrigerator and hence is perfect for parties or family get-togethers as a Dessert.
Here are a few other party dessert ideas
Ingredients
1 cup

Curd (Dahi / Yogurt)

1 cup

Fresh cream

1 cup

Condensed Milk

3/4 teaspoon

Vanilla Extract

For the topping:
1 cup

Pineapple

, sliced
1

Pears

, sliced
2

Peaches

, sliced
2

Plum

, sliced
4

Strawberries

, sliced
1

Mango (Ripe)

, sliced
1 tablespoon

Butter

1/2 teaspoon

Cinnamon Powder (Dalchini)
How to make Baked Yogurt With Honey Cinnamon Grilled Fruits Recipe
To begin making Baked yogurt with honey cinnamon grilled fruits, first pre-heat the oven to 160 degree Celsius

Add the yogurt to a mixing bowl and whisk.

Add the cream, condensed milk and vanilla extract if using. Whisk till everything blends well.

Pour the mixture into 5-6 ramekins.

Make a water bath by pouring water in a baking tray till it is half filled.

Place the ramekins in the water bath and bake for about 18-20 minutes or till the mixture is just set.

Cool and refrigerate for a couple of hours.

To make the topping, heat and brush a grill pan with the butter.

Place the fruit slices on the pan and grill for 1-2 minutes, till you see grill marks on the slice. This time may change depending on the fruit used.

Whisk the honey and cinnamon in a small bowl.Brush it on the fruit slices.Take the fruits slices off the heat.

Cool completely and place them on top of the cold baked yogurt and serve Baked yogurt with honey cinnamon grilled fruits as a Dessert.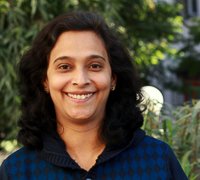 Giving up a lucrative career tinkering with Analytical equipments, Madhuli Ajay chose to tinker in her Food lab- developing new recipes & satisfying her culinary travel cravings. She has been sharing heirloom recipes on her blog 'My Foodcourt' for the past 9 yrs. Madhuli bakes to feed her soul. Testing recipes & photographing food for a cookbook, has fuelled her food photography passion. Based in the gorgeous 'Wine Capital' of India Nashik, Madhuli also loves spending time in her little kitchen garden.