Banana Bran Muffin Recipe

Praerna Kartha
On

Saturday, 18 April 2015 00:35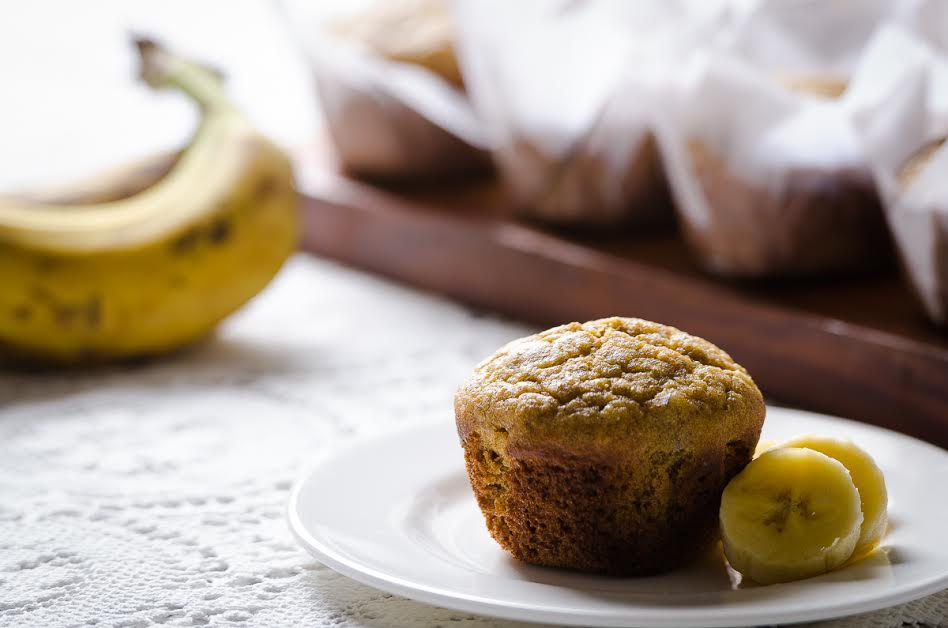 Banana Bran Muffin is a wholesome whole wheat flour muffin recipe packed with sweetness of banana and honey. The addition of ripe banana make these muffins really soft and the aroma baked banana combined with vanilla is hard to resist.
Serve Banana Bran Muffins with a cup of masala chai or filter coffee for the evening Tea-time Snack or store in an airtight container in the fridge.
If you are looking for more Muffin Recipes here are some :
Did you know: Bananas are good for the heart, digestive system and vision. They are packed with potassium, a mineral electrolyte that keeps electricity flowing throughout your body, which is required to keep your heart beating. Bananas' high potassium and low sodium content may also help protect your cardiovascular system against high blood pressure. Banana is easy to digest and chew hence considered great food for the kids as well.
Ingredients
2

Ripe Bananas

1 cup

Whole Wheat Flour

1/2 cup

Instant Oats (Oatmeal)

, powdered
1/2 cup

Wheat Bran

1 teaspoon

Baking powder

1 teaspoon

Baking soda

1 pinch

Salt

1 cup

Milk

1/4 cup

Vegetable Oil

1/4 cup

Maple syrup

, (or honey)
1 teaspoon

Vanilla Extract

1

Whole Egg

1/4 cup

Cashew nuts

, finely chopped
How to make Banana Bran Muffin Recipe
To make Banana Bran Muffins, first preheat the oven to 180 C and prepare the muffin tray by lining it with cupcake-liners and greasing them lightly with vegetable oil.

Sift all the dry ingredients flour, oats, bran, salt, baking powder and baking soda together in a bowl and whisk to combine. Keep aside.

In another bowl, mash the bananas well. Add the egg, milk, oil, maple syrup, vanilla to the mashed bananas and whisk to combine for few minutes or till light and creamy.

Pour the wet ingredients into the sifted flour mixture and stir to form a lump free smooth batter. Add the chopped cashews and gently fold the batter to combine.

Spoon equal amount of batter into the prepared muffin tray and bake for 15 minutes. After 15 minutes insert a toothpick in the centre of the muffin, if it comes out clean then remove the muffins from the oven else bake for few more minutes.

Allow the muffins to cool in the tray for few minutes before storing or serving.

Serve Banana Bran Muffins with a cup of masala chai or filter coffee for the evening Tea-time Snack or store in an airtight container in the fridge.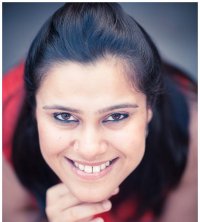 Praerna is an ex-advertising and communication professional with an all-compelling obsession with all things to do with food. Along with her commercial photographer husband, she runs a boutique photography studio called Thoda Strong in the vibrant community of Shahpur Jat in New Delhi. Praerna is a professional food stylist and part time food blogger – and works in collaboration with food photographers and brands to create stunning, marketable and compelling images of food. When she's not up to her elbows in a shoot, she enjoys creating step-by-step recipes, documenting her adventures in food and checking out new places around town in her food blog (http://food-dee-dum.com).