Banana Date Chocolate Chip Cake Recipe
Here is freshly baked whole wheat banana date and chocolate chip cake, which is perfect for a tea time snack. The flavours from the chocolate chip along with the mashed bananas and chopped dates, brings in a great taste making it a perfect tea cake to serve along with a cup of warm milk, black coffee or black tea.
In association with Nutralite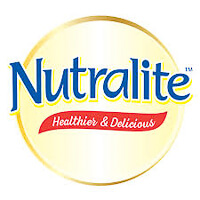 Archana's Kitchen
On

Friday, 11 August 2017 10:11
Banana Date Chocolate Chip Cake Recipe is the best ever cake that you can bake in your kitchen. If you are a first time bake, this recipe is one of the most simplest breads you can bake. Ever had an experience that the bananas get ripe very quickly in summers and you end up trashing them.
Well, now you will not have to throw them, you can use them to make really delicious banana bread. These are similar to Banana cakes and just topped with chocolate chips that provides richness to the dessert.
If you are looking for more Tea cake recipes here are some :
Ingredients
1/2 cup

Nutralite Classic Spread

1/2 cup

Brown Sugar (Demerara Sugar)

2

Whole Eggs

1 cup

Whole Wheat Flour

1/4 cup

Jowar Flour (Sorghum)

1/4 cup

Bajra Flour ( Pearl Millet)

2 teaspoons

Baking powder

1/4 teaspoon

Salt

1-1/2 cups

Ripe Bananas

, mashed
1/4 cup

Dates

, finely chopped
1/4 cup

Chocolate chips

1 teaspoon

Vanilla Extract
How to make Banana Date Chocolate Chip Cake Recipe
To begin making the Banana Date Chocolate Chip Cake Recipe, first get all the ingredients ready and keep aside.

Next preheat the oven to 180 C. Prepare a loaf pan or a round cake pan greased with Nutralite Classic and flour. Keep aside.

Into a large bowl or the bowl of the Stand Mixer with the paddle attachment, add in the eggs (flax meal egg replacer), Nutralite Classic and sugar, salt and whisk them together until fluffy. Gradually add in the baking powder, the bananas, vanilla, and finally the flours.

Beat all the ingredients together until well combined and fluffy. Do not over beat as you do not want the air pockets to die down with too much beating. Finally fold in the chocolate chips into the Banana Date Chocolate Chip Cake batter

Pour the Banana Date Chocolate Chip Cake batter into the prepared loaf / cake pan and bake in the preheated oven for 35 - 40 minutes or until done.

This you will know when you insert a clean toothpick or a knife and it should come out clean with a little sticky crumbs. Cool the Banana Date Chocolate Chip Cake down for about 10 minutes. Cut and serve warm.

Serve the Banana Date Chocolate Chip Cake along with Black Tea for a perfect afternoon snack with friends.