Basic Homemade Bread Recipe Using Yeast
Here is a simple and yet delicious homemade bread using yeast you can make at home. All you need is a good quality instant yeast, all purpose flour and a good set of working hands.

Archana Doshi
On

Saturday, 28 March 2020 18:17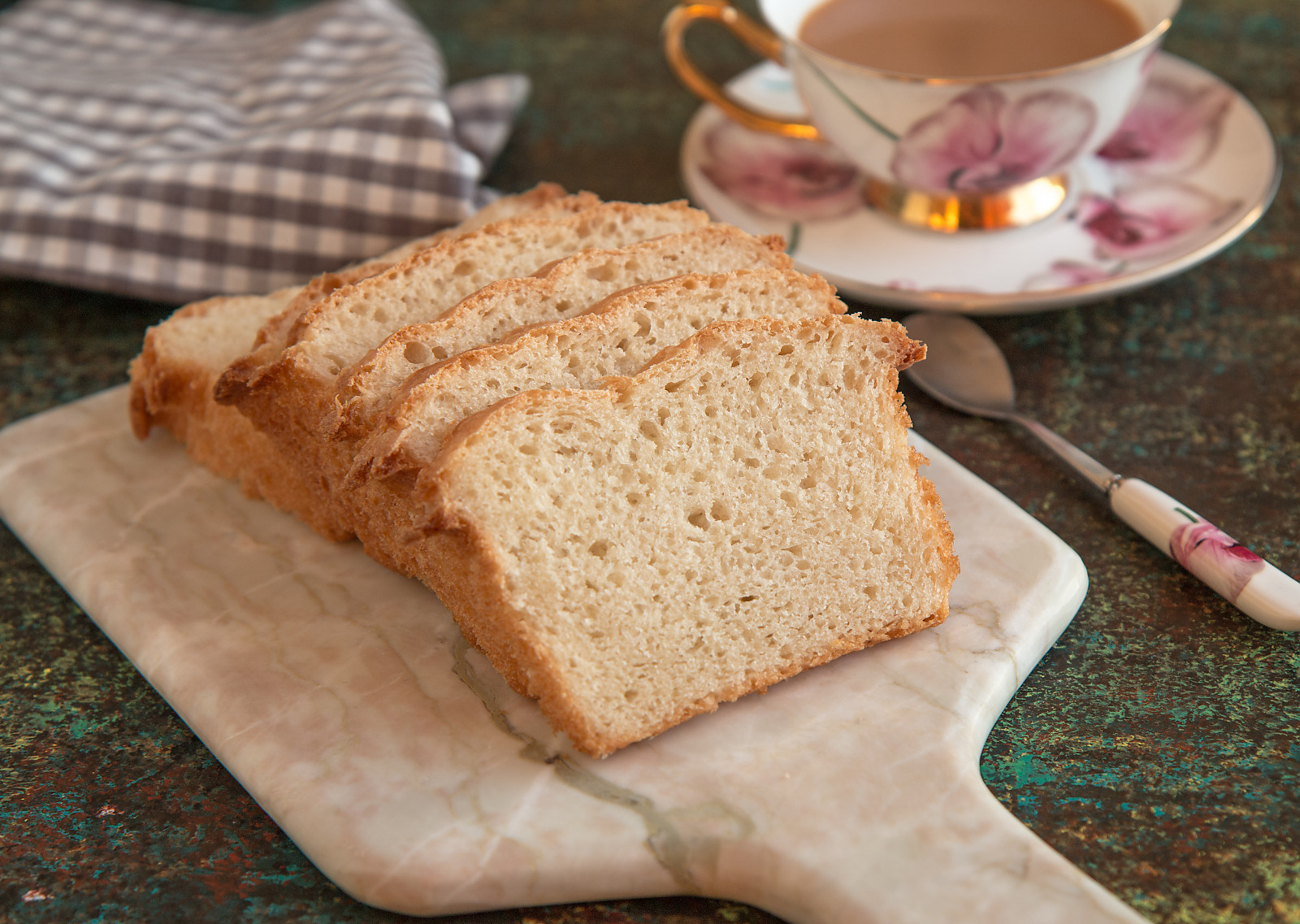 This Basic Homemade Bread Recipe Using Yeast is a perfect recipe to start with if you are baking bread for the first time. It is an easy white bread recipe bakes beautifully and makes 2 loaves of bread. I use the Urban Platter Instant Dry Yeast in Baking this homemade bread - as it does not need proofing and you can add it just like that into the flour.
Ingredients
6-1/2 cups

All Purpose Flour (Maida)

2 teaspoons

Active dry yeast

3 tablespoons

Sugar

1 tablespoon

Salt

2 cups

Lukewarm Water

, water
2 tablespoons

Oil

, or any oil
How to make Basic Homemade Bread Recipe Using Yeast
To begin making the Homemade Bread with yeast, first prep all your ingredients and keep them ready.

Into a large mixing bowl or the bowl of the stand mixer, add the flour, salt, sugar and instant dry yeast. If you are using yeast that needs to be proofed, then you need to add it along with the wet ingredients.

Combine the above dry ingredients well.

Add the water, oil (and here if using proofed yeast) and start mixing and kneading the dough until it becomes smooth.

Knead well for about 10 to 15 minutes, this kneading process helps to develop gluten in the bread.

At this stage the dough will be sticky - just allow it to be. Cover and rest for about 2 hours.

The dough would have doubled its size. The next step is to do the 2nd rise.

Grease two loaf pans of 9 x 4 or 9 x 5

Remove the dough and place it on a floured surface. Divide the dough into two and shape it into loaf.

Place the dough portions into the loaf pan and allow it to rise for another two hours.

Once it has doubled in size, preheat the oven to 175 C.

Place the homemade breads into the oven and bake for about 3o to 35 minutes until you notice the crust has a golden brown color.

Remove from the pan and immediately invert it into a cooling wire rack - when you tap the bread at the bottom it should sound little hollow.

Allow the bread to cool for at least 10 to 15 minutes before you can cut and serve.