Beans On Toast Recipe
This toast recipe make an ideal comforting meal when you need something light and tasty at the same time.

Jyothi Rajesh
On

Thursday, 21 January 2016 00:47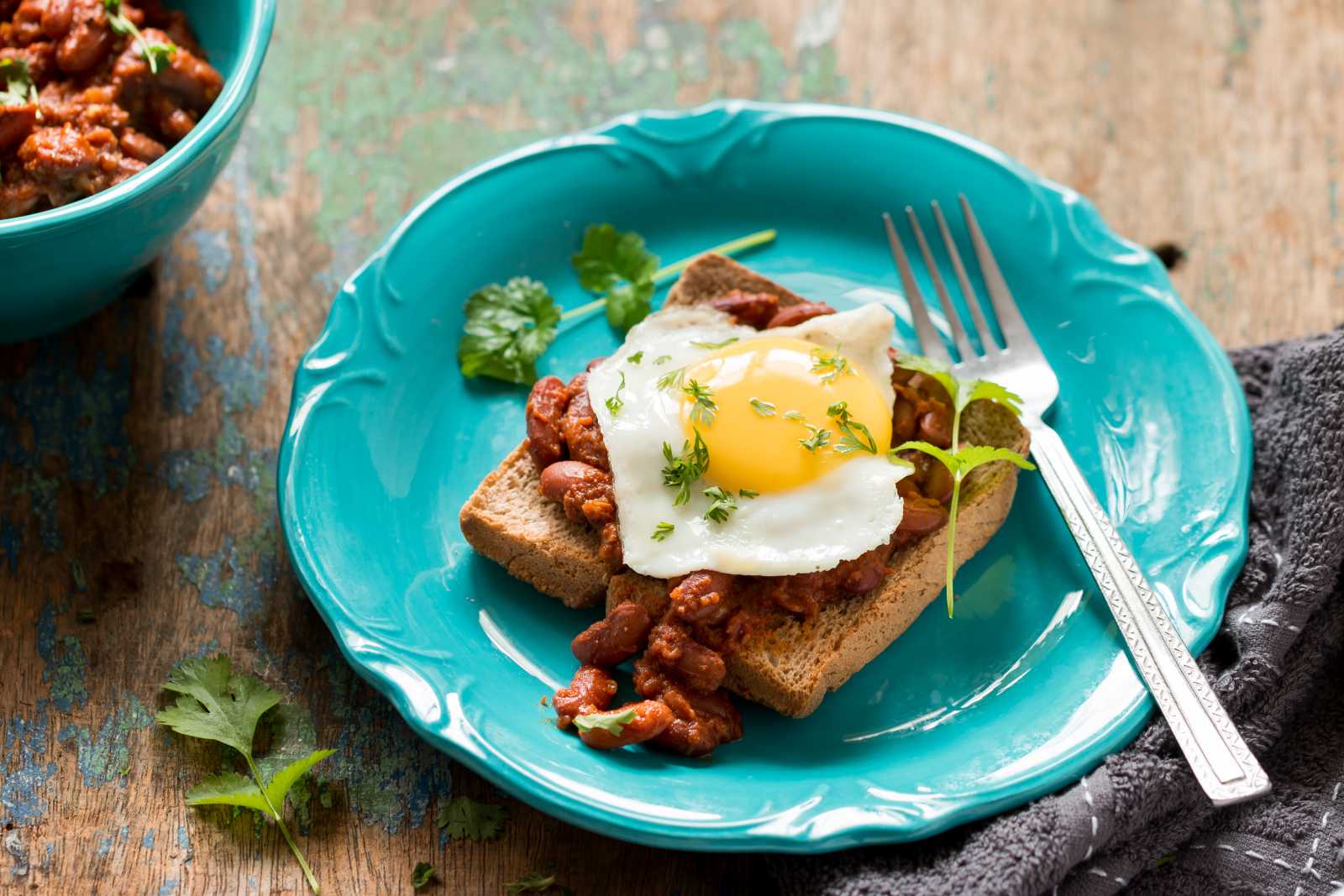 As a morning breakfast, a late-night snack, a light supper or even a quick snack, Beans on Toast is an unbeatable combination of baked beans and warm toasted bread. You can also serve it with fried or poached gooey egg. An unbeatable combo that you can serve as breakfast, lunch or dinner.
Serve Beans on Toast with Cocoa Banana Almond Date Smoothie to complete your delicious meal.
If you like this Beans on Toast recipe, you can also try Masala French Toast, Mushrooms on Toast and Sesame Potato toast for breakfast or a tea time snack.
Did you know: Dry beans are rich in fiber protein which makes digestion easier. They are rich in nutrients, helps you to balance your weight and may reduce your risk of heart disease.
Ingredients
1 cup

Dry beans

3 tablespoon

Extra Virgin Olive Oil

4 cloves

Garlic

, chopped
2

Onions

, chopped
1/2 cup

Homemade tomato puree

1 teaspoon

Brown Sugar (Demerara Sugar)

, (reduce if you prefer less sweetened beans)
1 teaspoon

Cumin powder (Jeera)

1-1/2 tablespoon

Cayenne Pepper

, or red chilli powder

Salt

, to taste
2 to 3 cups

Water

Coriander (Dhania) Leaves

, for garnish
4 slices

Whole Wheat Brown Bread
How to make Beans On Toast Recipe
To begin with Beans on Toast recipe, soak the beans overnight or about for 10 to 12 hours.

After 10-12 hours, drain the beans in a colander and rinse it off with fresh cold water.

Heat the olive oil in a pan, add the chopped garlic and onions and gently cook for a few mins until it softens.

Add the tomato puree and let it cook till the puree gets thick.

Now add all the spices into the pan and stir briefly to mix them properly.

The next step is to add the soaked beans and sauté the mixture for 3 to 4 minutes. Add 2 cups of water and bring a boil on the high flame. After a boil, reduce the heat to medium. Cook the beans with lid on for about 45 minutes to 60 minutes. Keep stirring at regular intervals and keep adding water if you see the pan turning dry.

Once beans are fully cooked, add the brown sugar and mix it well. Turn off the flame and let the beans settle for some time.

The next step is to bake the beans. Transfer the beans to a baking dish and cover it with a lid or with a aluminium foil.

Bake the Beans on Toast at 180 degrees centigrade for about an hour. Check if it is baked properly, if not bake it for some more time until it's fully done.

Take the baked beans out from the oven and serve it hot with toasted bread. Sprinkle some fresh coriander leaves or parsley for that beautiful hint of freshness in your bite.

Serve Beans on Toast with Cocoa Banana Almond Date Smoothie to complete your delicious meal.