Bengali Posto Bhat Recipe (Poppy Seed Rice)

RUBY PATHAK
On

Tuesday, 23 January 2018 10:00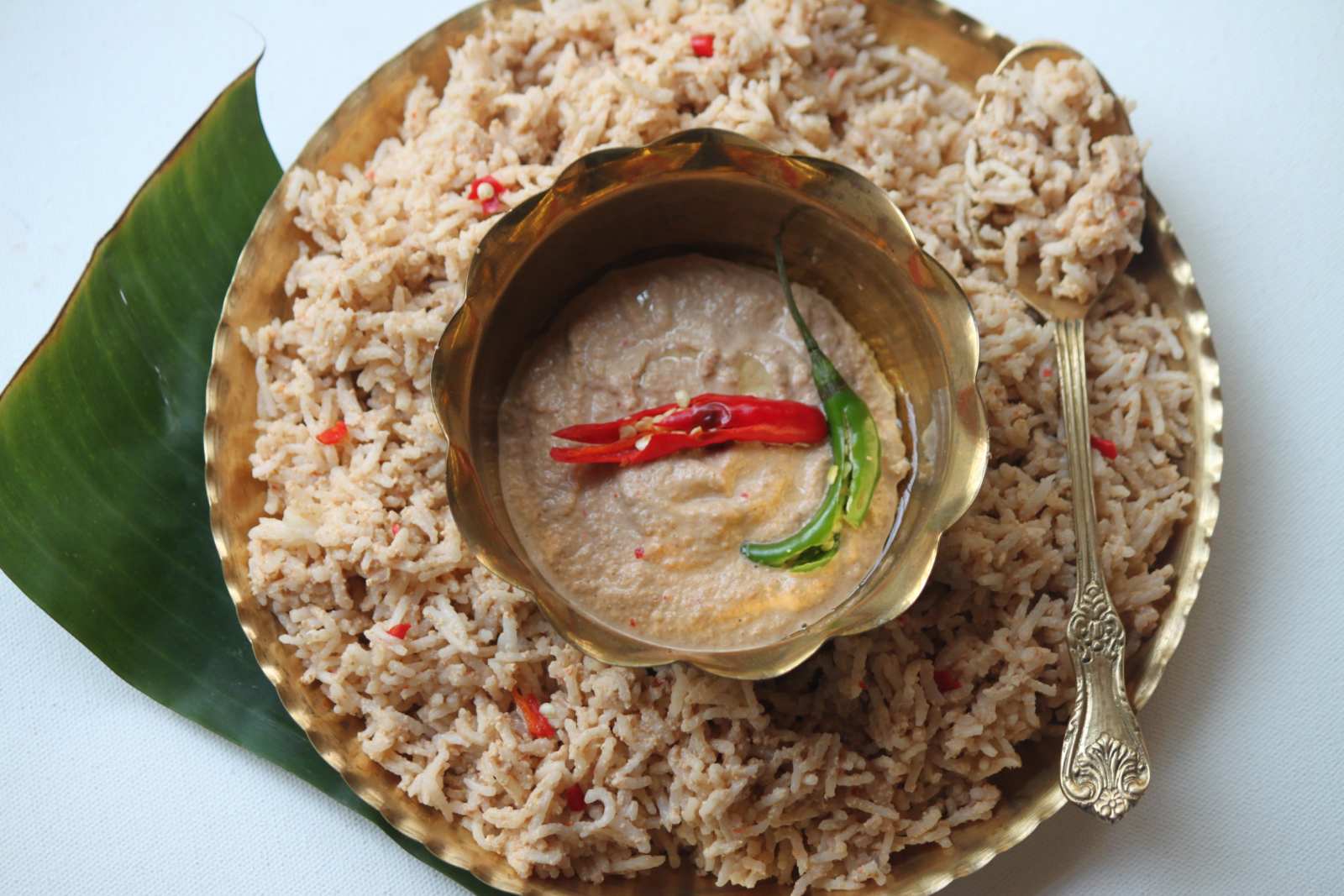 Posto Bhat or Raw Poppy Seed paste mixed with oil and chilli and combined with rice, is a favourite dish of West Bengal. An occasional recipe to prepare for lunch and eaten at the beginning of the meal with hot green chilli bites. It is extremely rich in taste and should be consumed once the raw poppy seed paste is ready. The use of mortar and pestle is the secret to bring out the traditional flavor from the poppy seeds. The use of red chilly will enhance the taste and texture but be cautious. One thing is for sure that you will feel satisfied and feel sleepy in no time.
Serve Posto Bhat with Burani Raita and Aloo Parwal Sabzi for a sumptuous Sunday meal.
If you like this recipe, here a few recipes with Khus Khus as the ingredient.
Ingredients
1/4 cup

Poppy seeds

1/2 cup

Water

Salt

, to taste
1

Green Chilli

1

Dry red chilli

1 teaspoon

Mustard oil

3 cups

Basmati rice

, cooked
How to make Bengali Posto Bhat Recipe (Poppy Seed Rice)
To begin making Bengali Posto Bhat Recipe first take a bowl then wash and soak the poppy seeds in water for minimum 2 hours. Then strain the water if any left.

In a mixer, add the soaked poppy seeds, with half cup of water or less along with salt, red chillies and green chillies.

Once done put it in a serving bowl and add mustard oil, mix it well.

In a big bowl, add the cooked basmati rice and add the poppy seeds mixture to it. Slowly mix the entire paste with the steamy hot rice. Check for salt.

Serve Posto Bhat with Burani Raita and Aloo Parwal Sabzi for a sumptuous Sunday meal.
The image shows how the Poppy Seed Paste looks before it gets mixed with the rice.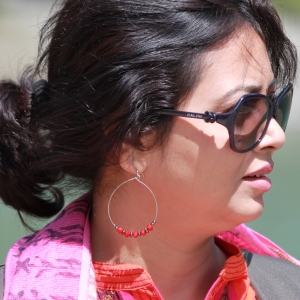 Apart from being a co-director for our online fashion brand I am one self taught and passionate recipe developer. My family and friends love my cooked recipes for the last 20 years both when I was staying abroad and also at present in my homeland. My mission is to make cooking fun and make it better, beautiful, simple, tasty, healthy using organic ingredients. Finally turn my hobby to a career for the rest of my life which at present is my dream food business, TASTY FUSION. I am really thankful to my parents and family for inspiring and supporting me. Grateful to food networks of USA,AUSTRALIA AND INDIA to feed my passion and bring it to life. Online Recipe Websites, recipe books, Magazines are fresh air that fuel my hobby and creativity. Love to innovate,experiment recipes from world cuisine. Yoga, Gym Workout, Travel, Home making, Music are few of my interests. I just love my Life. For collaboration and information,please contact me at: ruby_pathak@yahoo.com Appreciate your interest in my page.