Bihari Style Baingan Ka Chokha Recipe (Smoked & Spiced Eggplant)

Archana Doshi
On

Tuesday, 23 February 2016 10:04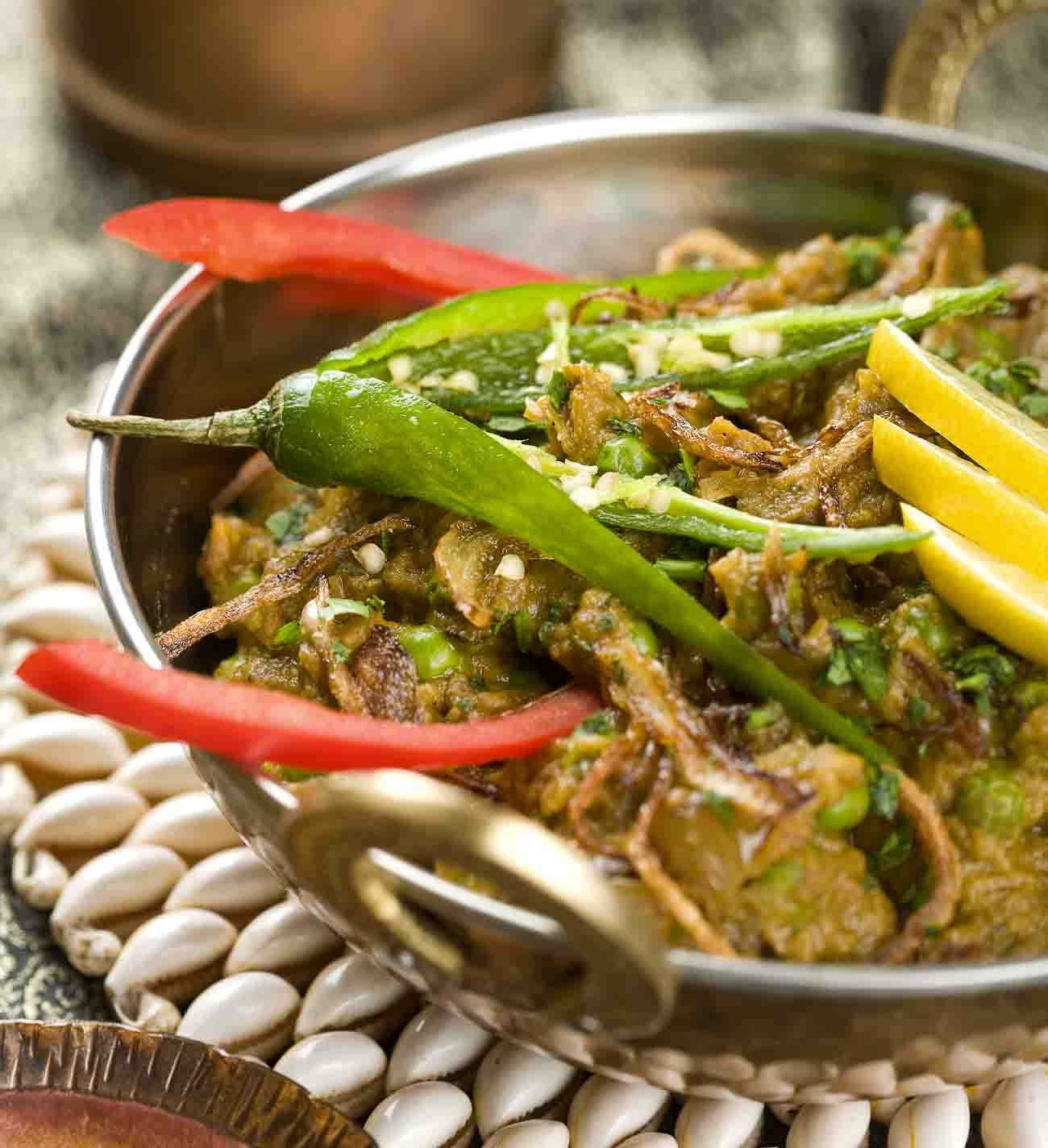 The Baingan Ka Chokha Recipe is a delicious Smoked & Spiced Eggplant dish that is a very popular recipe from Bihari cuisine.It is often made during winters in bihar, Uttar Pradesh and Jharkhand region and served along with Litti, which is a spiced crisp spread made from wheat flour and sattu atta. The combination of the dish is called Litti Choka.
If you like Eggplant/ Baingan recipes you must try some of our favorites like - Baingan Masala Recipe, Hyderabadi Bagara Baingan, Palak Baingan Ki Sabzi, Baingan Bharta and Bharva Baingan Recipe
Ingredients
1

Brinjal (Baingan / Eggplant)

1

Tomato

, finely chopped
1

Green Chilli

, finely chopped
1

Onion

, finely chopped
1 inch

Ginger

, grated
1/4 teaspoon

Asafoetida (hing)

2 tablespoons

Mustard oil

Salt

, to taste
How to make Bihari Style Baingan Ka Chokha Recipe (Smoked & Spiced Eggplant)
To begin making the Bihari Style Baingan Ka Chokha Recipe, we will first get all the ingredients prepped up as mentioned in the ingredient list.

The next step is to roast the eggplant (baingan) over a gas flame. You can also roast it in the oven.

To roast the baingai using the oven, preheat the oven to 180 C. Place the brinjal on a baking sheet and place in the preheated oven for about 30 minutes or until the brinjal has started to soften and the outer skin is charred. When you prick inside with a knife, you can feel that the brinjal has become tender, if not continue to roast until done.

To roast the baingai over the gas flame, place the brinjal on the stove top flame, with continuous monitoring, using tongs to turn the brinjal around while it is roasting. After about 10 minutes you will notice that the brinjal's skin begins to char and the inside begins to get tender. To test, when you insert a knife you will feel it is soft and not hard. If hard continue to roast until done.

Once brinjal is roasted allow the brinjal to cool down. Peel the charred skin of the cooled brinjal and discard the skin. Coarsely mash the pulp using a fork or mince finely using a knife.

Heat mustard oil in a heavy bottomed pan. Add asafoetida and stir for a few seconds. Add the onions, ginger, garlic and green chillies and cook for 2-3 minutes until the onions soften. Add the tomatoes, and cook them until they turn soft. Finally add the mashed roasted baingan, salt and cook for another 4 minutes until all the flavors are incorporated. Check the taste and adjust accordingly.

Once done, transfer to a serving bowl and serve

Serve the Bihari Style Baingan Ka Chokha along with Litti or Phulka & Kadhi for lunch or dinner.