Buttermilk Cinnamon Rolls Recipe

Madhuli Ajay
On

Saturday, 30 July 2016 00:15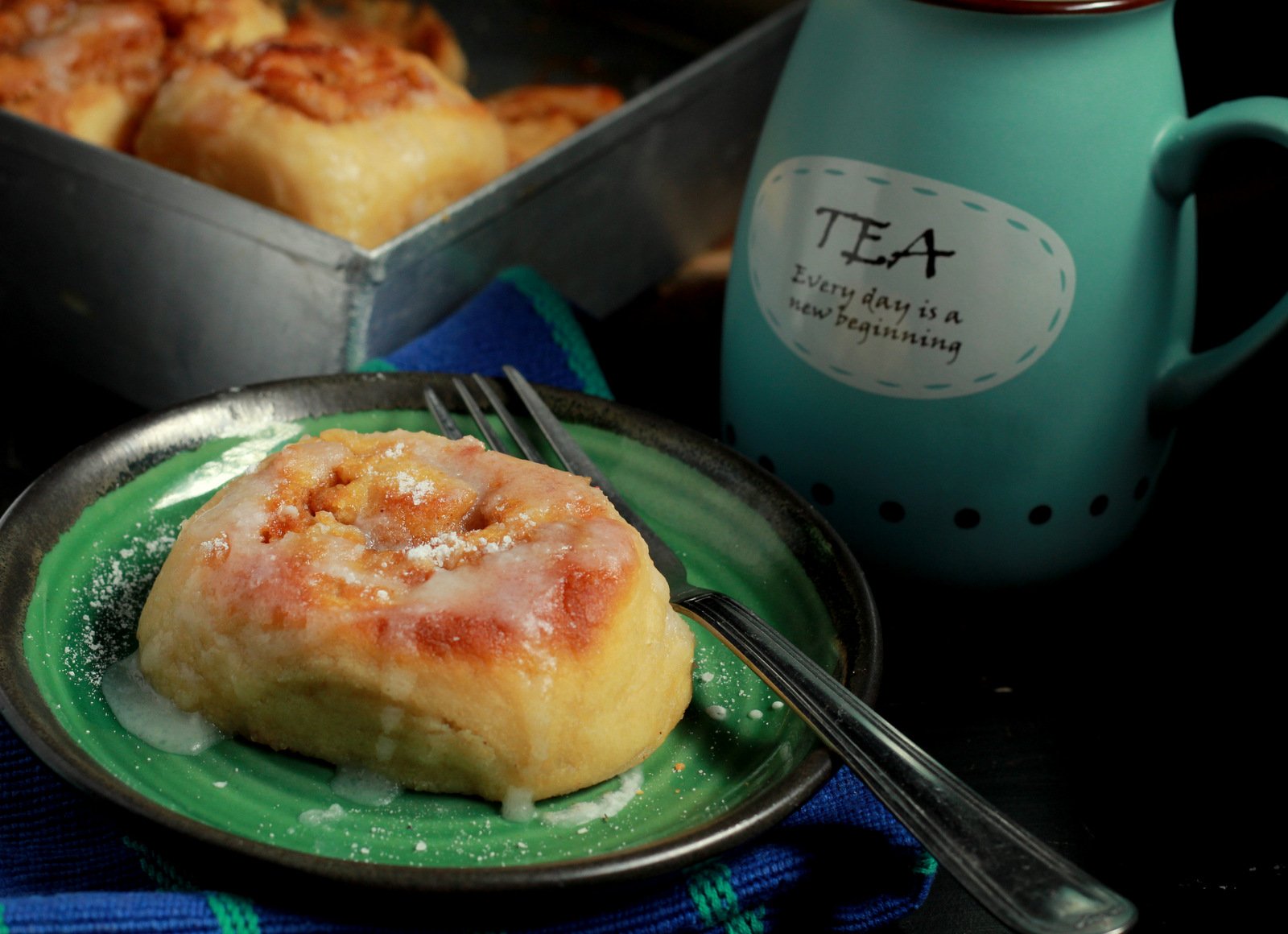 Buttermilk Cinnamon rolls is an indulgent breakfast or tea-time treat. There is nothing as satisfying as baking your own bread! These fluffy, soft homemade rolls are quite simple to make and taste better than any bakery baked rolls! Using a few simple ingredients, a bit of planning and patience, the results of this recipe are satisfying and scrumptious. The whole wheat flour lends an earthy flavor to the rolls. The buttermilk adds a pleasant tang to the rolls, makes them soft and also aids in proofing the dough.
These Buttermilk Cinnamon rolls make a perfect accompaniment to your cup of Beet Latte Recipes or as an after-school snack for kids along with a glass of Homemade Pomegranate Juice with Ginger Recipe.
Have a look at the other similar recipes that we have
Ingredients
2 cups

Whole Wheat Flour

, (atta)
2 cups

All Purpose Flour (Maida)

1 cup

Buttermilk

2-1/2 teaspoons

Active dry yeast

2 tablespoons

Honey

, (or jaggery or sugar)
1 tablespoon

Butter

, melted
1/2 teaspoon

Salt

1/2 cup

Water

, Lukewarm , or as required
Ingredients For The Filling
5-6 tablespoon

Butter

2 tablespoon

Cinnamon Powder (Dalchini)

3-4 tablespoon

Caster Sugar

2-3 tablespoon

Brown Sugar (Demerara Sugar)

Ingredients For The Glaze
2 tablespoon

Buttermilk

, (or as required to make a thick glaze)
5-6 tablespoon

Icing Sugar
How to make Buttermilk Cinnamon Rolls Recipe
To begin making the Buttermilk Cinnamon rolls, first mix the flours and salt in a mixing bowl or the bowl of a food processor or stand mixer. Blend them together briefly.

In a large measuring cup, measure 1 cup buttermilk. To this add honey, melted butter and whisk together.

Sprinkle the yeast over the water and allow it to get frothy - about 3-4 minutes.

Add the yeast to the buttermilk mixture.

If using a food processor/stand mixer; with the food processor/stand mixer running on low speed, gradually pour the buttermilk mixture into the processor over the flour.

Add more water if required. Allow the flour to form a soft dough within the bowl of the Food processor.

Or alternately, add the buttermilk mixture to the flour in a mixing bowl and knead with your hands by adding enough warm water (add little by little to avoid wrong consistency) till the flour forms a soft and pliable dough.

Turn dough out onto a floured surface and knead again for 8-10 minutes, working the dough very well, until it is smooth and elastic. (If using the stand mixer, knead on a medium speed using the dough hook.)

Transfer the formed dough to a lightly greased bowl, turning once to coat all over. Cover with a wet kitchen towel or plastic wrap and set it aside in a warm place for about 1 to 1-1/2 hours until it has risen and doubled in size.

Meanwhile, for the filling, mix together the butter, cinnamon and the sugars in a small bowl.

Grease and line a baking sheet or a tray with parchment paper and set it aside for later use.

Once the dough has doubled, cut it in 2 parts.

Dust a working surface with flour and gently roll out each dough ball into a rectangle.

Spread the butter-cinnamon-sugar mixture evenly on top of the rolled out dough.

Then, starting with the longer end, roll the dough up into a scroll, making sure to keep it tight so the filling remains inside.

Use a sharp knife to cut the log into 1 inch rounds. Place the individual rounds on the prepared sheet, cut side down.

Cover the sheet with a wet kitchen towel and allow the rolls to rise a second time, for about 30 minutes.

Meanwhile, set your oven to preheat at 200 degrees Celsius.

When the rolls have risen for 30 minutes, bake them until they are golden brown. (about 15-20 minutes)

Remove them from the oven on a wire rack and allow them to rest for 5-10 minutes.

Meanwhile make the glaze. Mix the buttermilk and icing sugar in a small bowl and whisk well.

Drizzle the glaze over the rolls using a spoon or a small piping bag.

These Buttermilk Cinnamon rolls make a perfect accompaniment to your cup of Beet Latte Recipes or as an after-school snack for kids along with a glass of Homemade Pomegranate Juice with Ginger Recipe.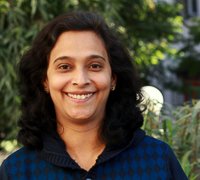 Giving up a lucrative career tinkering with Analytical equipments, Madhuli Ajay chose to tinker in her Food lab- developing new recipes & satisfying her culinary travel cravings. She has been sharing heirloom recipes on her blog 'My Foodcourt' for the past 9 yrs. Madhuli bakes to feed her soul. Testing recipes & photographing food for a cookbook, has fuelled her food photography passion. Based in the gorgeous 'Wine Capital' of India Nashik, Madhuli also loves spending time in her little kitchen garden.