Eggless Buttermilk Cinnamon Rolls Recipe
I have been making these Buttermilk Cinnamon Rolls since many years and its absolutely my favorite. A classic recipe with no frills, eggless and packed with melt in the mouth delicious taste. Give it a try and I am sure you will love it too.

Archana Doshi
On

Saturday, 30 July 2016 00:15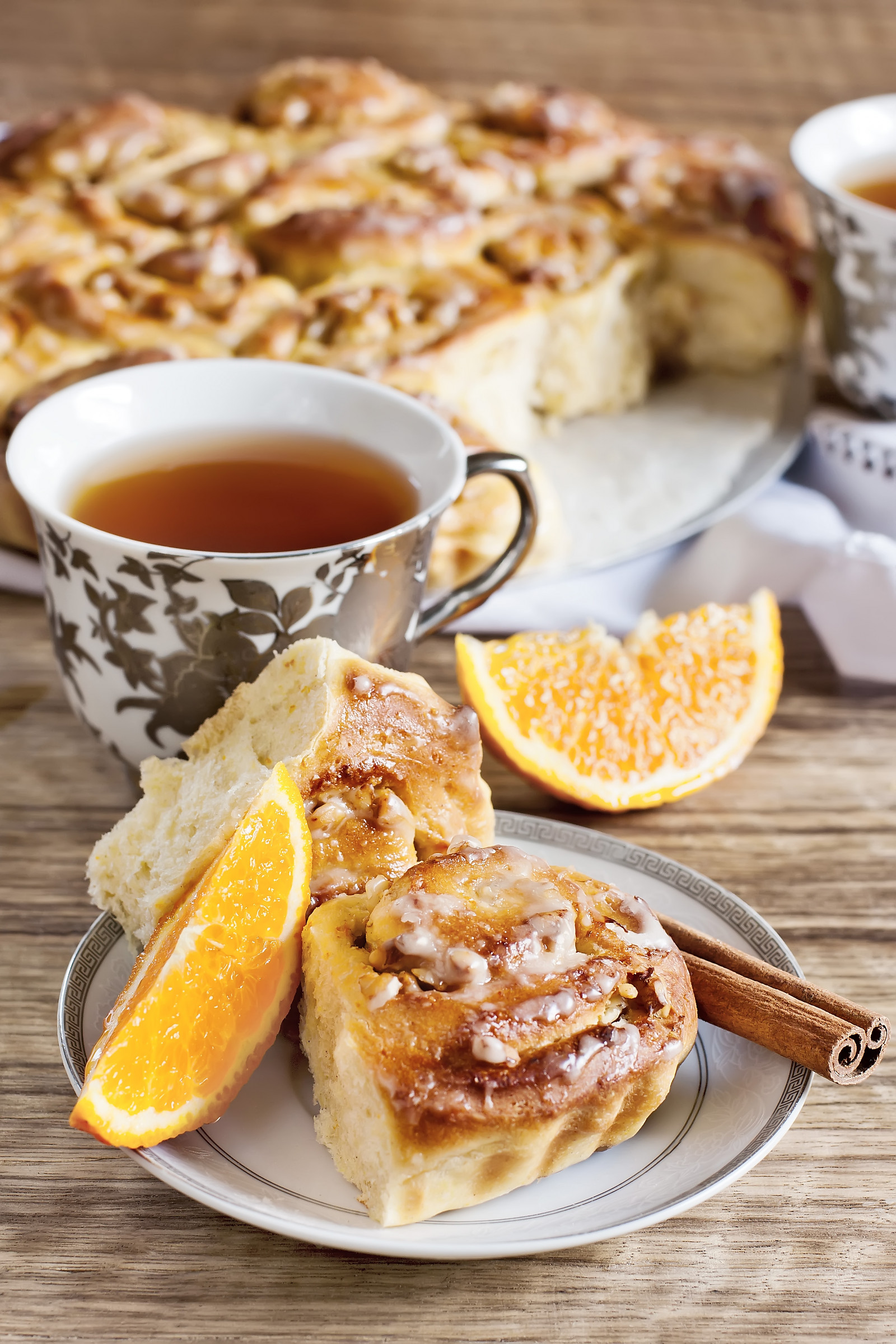 Buttermilk Cinnamon rolls is an indulgent breakfast or tea-time treat. There is nothing as satisfying as baking your own bread! These fluffy, soft homemade rolls are quite simple to make and taste better than any bakery baked rolls!
Using a few simple ingredients, a bit of planning and patience, the results of this recipe are satisfying and scrumptious. The whole wheat flour lends an earthy flavor to the rolls. The buttermilk adds a pleasant tang to the rolls, makes them soft and also aids in proofing the dough.
These Buttermilk Cinnamon rolls make a perfect accompaniment to your cup of Coffee or as an after-school snack for kids along with a glass of of Hot Chocolate.
Have a look at the other similar recipes that we have
Ingredients
For The Cinnamon Roll Dough
335 grams

All Purpose Flour (Maida)

120 ml

Buttermilk

, or whole milk
2-1/2 teaspoons

Active dry yeast

1 teaspoon

Salt

3 tablespoons

Butter (Unsalted)

, softened
60 ml

Lukewarm Water

, as needed
50 grams

Caster Sugar

Ingredients For The Filling
3 tablespoons

Butter (Unsalted)

, softened
2 tablespoons

Cinnamon Powder (Dalchini)

50 grams

Caster Sugar

Ingredients For The Glaze
3 tablespoon

Milk

120 grams

Icing Sugar

1 teaspoon

Vanilla Extract
How to make Eggless Buttermilk Cinnamon Rolls Recipe
To begin making the Buttermilk Cinnamon Rolls, prep all the ingredients and keep ready.

For the Cinnamon Roll dough, in a large mixing bowl, combine the flour, sugar, salt, and yeast together.

Make a well in the center of the flour mixture. Add the buttermilk, melted butter and luke warm water to the flour and knead until it becomes a soft dough. Dust a little flour if the dough feels a little sticky.

Knead well for 3 to 4 minutes.

Cover the Cinnamon Roll dough and allow it to rest for 10 minutes.

To make the cinnamon rolls, mix together the cinnamon and sugar which is part of the filling ingredients and keep aside

After 10 minutes, roll the Cinnamon Roll dough out in a 14×8 inch (large) rectangle about 1/4 inch thickness

Spread the softened butter on top of the rolled dough. Sprinkle the cinnamon sugar all over the dough.

Roll up the Cinnamon Roll dough tightly and cut into 10 to 12 even rolls and arrange in a lightly greased 9-inch round cake pan or pie dish.

Cover the dish and allow the cinnamon rolls to rise for about 2 hours.

Once the buttermilk cinnamon rolls have risen, preheat the oven to 190 C. Bake for 25 to 30 minutes until lightly browned.

If you notice the tops are getting too brown too quickly, loosely cover the Buttermilk cinnamon rolls with aluminum foil and continue baking.

To make the icing, whisk the Icing sugar, vanilla extract, and milk together. Drizzle or spread over warm rolls.

For Storing, cover leftover frosted or unfrosted buttermilk cinnamon rolls tightly wrapped and store for up to 1 week in the refrigerator.