Carrot Ginger Juice Recipe

Archana Doshi
On

Thursday, 30 April 2015 00:50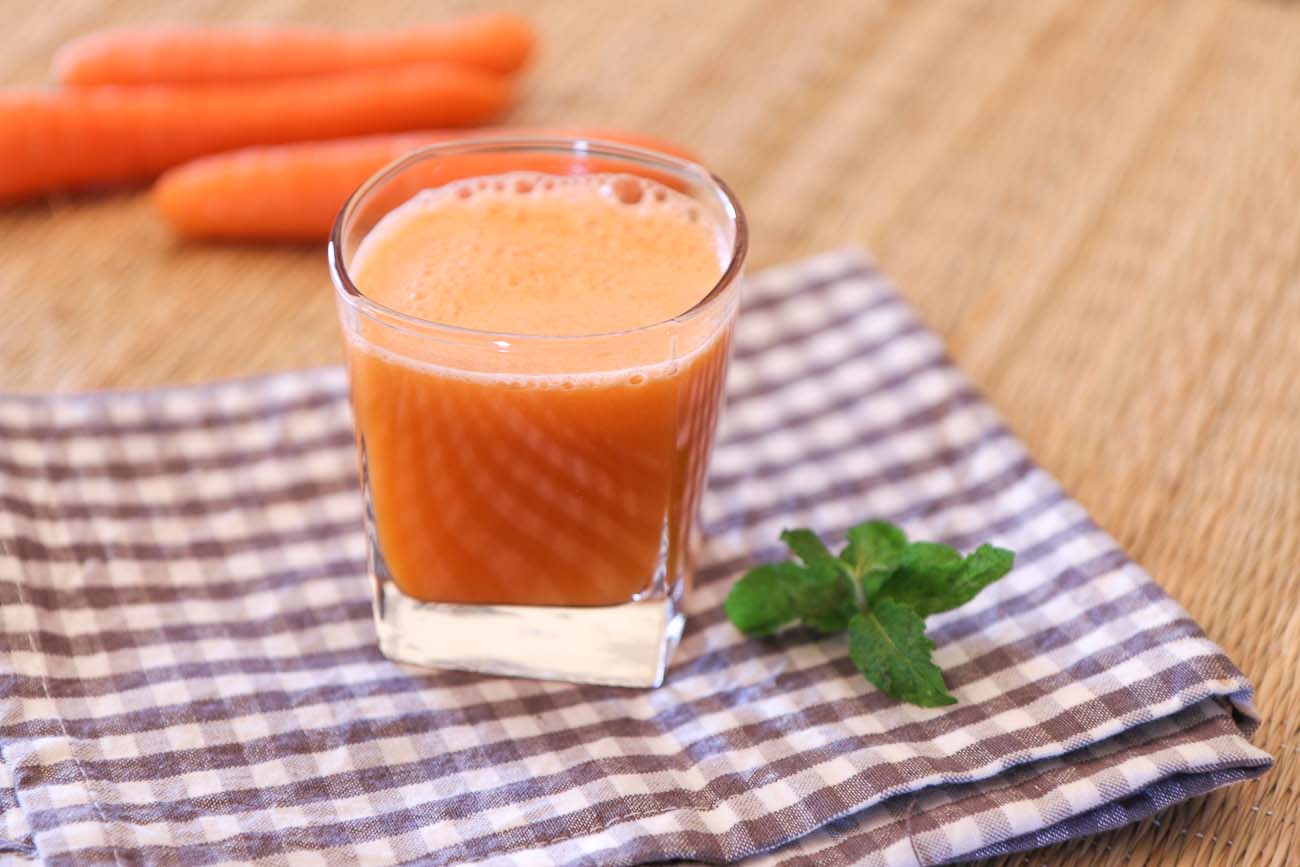 The Carrot Ginger Juice Recipe is one of the juices that you will want to have every morning. The carrots when combined along with ginger, brings a refreshing taste to the palate and the mind. Carrots are naturally sweet and smooth so when made into a juice you can also choose to keep the pulp and drink it like a smoothie.
Carrots are often thought of as the ultimate health food. Carrots are an excellent source of vitamin A. It is the antioxidant beta-carotene that gives carrots their bright orange color. Beta-carotene is absorbed in the intestine and converted into vitamin A during digestion. Carrots also contain fiber, vitamin K, potassium, folate, manganese, phosphorous, magnesium, Vitamin E and zinc.

Serve this healthy Carrot Ginger Juice recipe for breakfast along with Grilled Sub Sandwich Recipes With Paneer & Roasted Vegetables.
Other recipes that you can try are:
Ingredients
4

Carrots (Gajjar)

, roughly diced
1 inch

Ginger

Lemon juice

, from one lemon (optional)

Honey

, (optional)
How to make Carrot Ginger Juice Recipe
To begin making the Carrot Ginger Juice Recipe first add the carrots and ginger to the Juicer and extract the juice out.

Add a little more water, so we can extract more from the pulp of the carrot juice that remains in the juicer. Pour the juice into a jar and squeeze the juice from one lemon.

Add just the taste by adding salt or honey of required. You can also adjust the concentration of the juice by adding water or even squeezing some orange juice.

Serve the Carrot Ginger Juice as soon as it is made to get maximum benefits. Serve it with Grilled Sub Sandwich Recipes With Paneer & Roasted Vegetables for a healthy breakfast.