Eating fresh home cooked food and packing lunch to work is an integral part of the Indian culture. Many of us are becoming increasingly aware that eating homemade food is healthier than eating in office canteens. Having said that, many of us also find that the lunch boxes in the market are bulky,does not retain heat and are not leak proof.
In addition, reheating food at work becomes cumbersome, as most offices don't have microwaves or a hot plate in the pantry to warm our food.
What if we tell you there is a solution to all these common concerns?
Wouldn't it be awesome if you could have a yummy home cooked lunch that is warm and leak free? And what if the lunch box is not bulky like a casserole to retain the heat of the food within? And what if you could find an adorable looking and trendy design that the lunch box comes with? Isn't that what you call a revolution!
We have found one for you and that's one of the most stylish lunch boxes you will ever carry to work, college or even school.
Vaya Tyffyn Keep's Food Warm Or Cold - The Way You Like It
We recently tried Vaya Tyffyn's carefully designed lunch box range that incorporates elegance with taste. They are designed to be perfect in size with vacuum insulated outer shell (VacuTherm Technology) that keeps food warm for up to 4 to 6 hours. It encases the perfectly fitting stackable thinnest steel boxes that seal the hotness, are leak resistant, retaining the freshness of food within. Further, they come with a bag that can be used as mat while having lunch. Now how cool is that?
Pro Tip: We tried that when you pack really piping hot food, it stays warm for a longer time.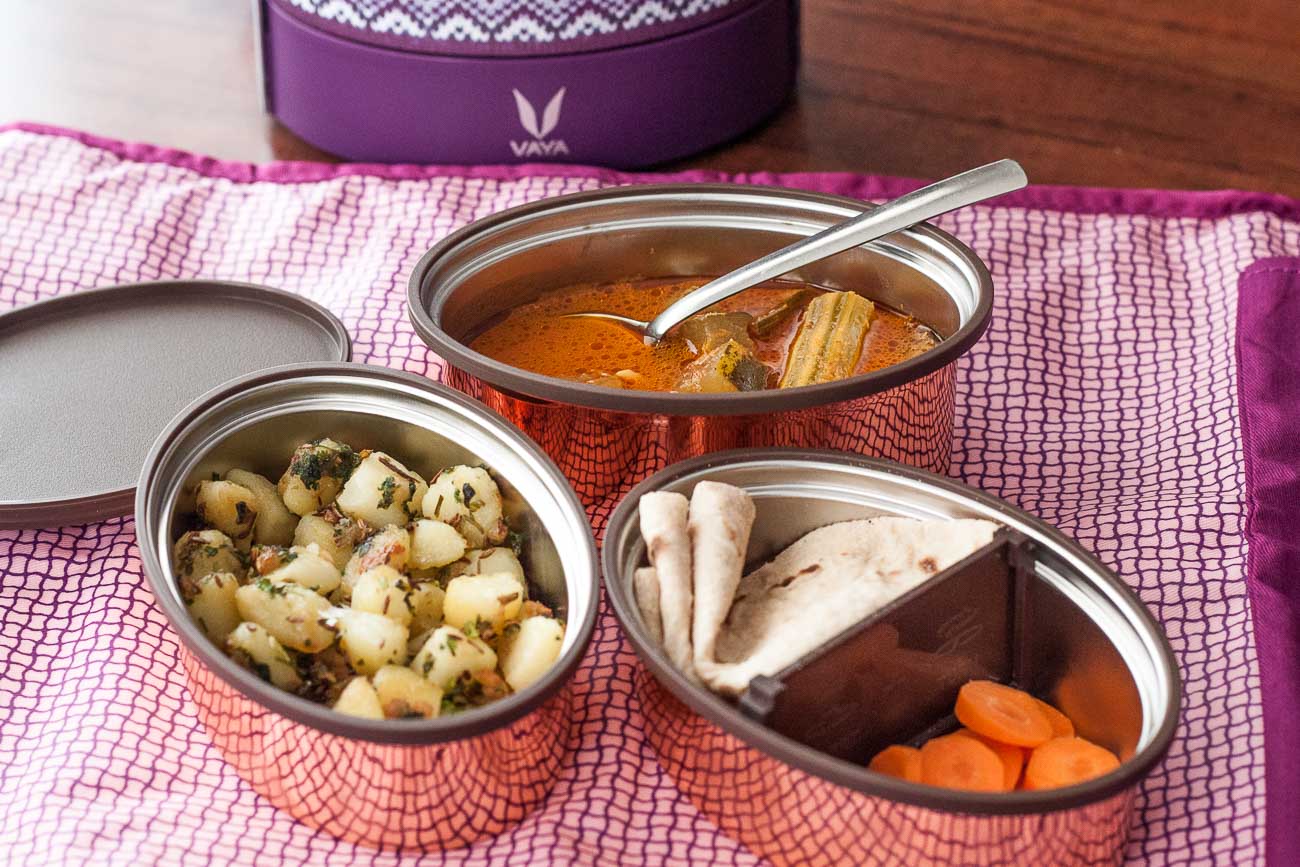 The Lunch Boxes Are Sleek & Stylish
There is more! The Vaya Tyffyn lunch boxes are so stylish and sleek that it acts as a style accessory for men and women who go to work, school children and most importantly college students who shy away from taking lunch boxes due to outdated style and bulkiness of the lunch box.
Vaya's smaller lunch box with 2 containers is precisely made for the school kids and college students and working executives, while the larger lunch box with 3 containers is designed for office going people. The best part is they come with partition that make it easier to separate the complex indian foods of Roti, Sabzi, Dal, Salad etc.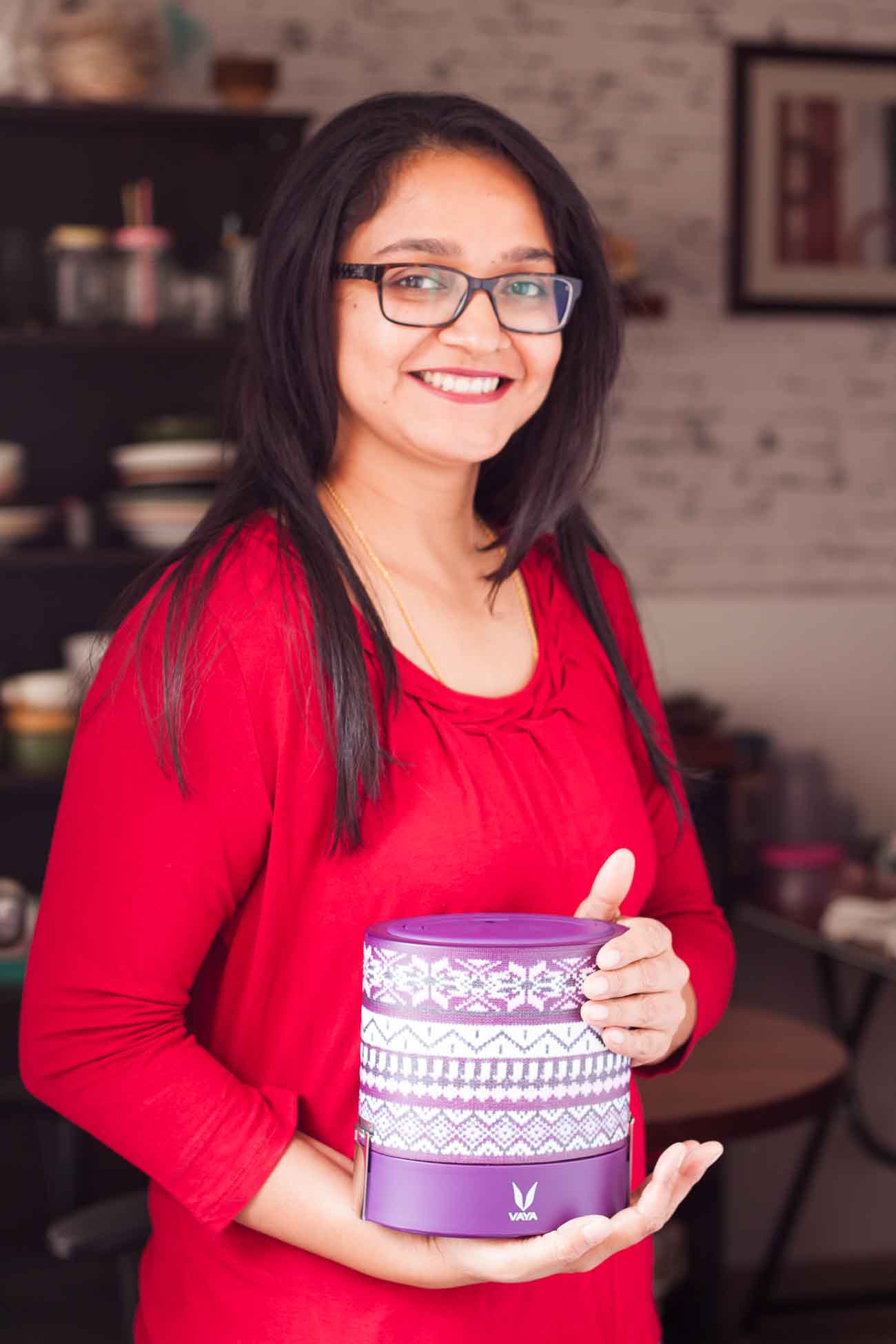 Special Offer and Discount Code For Archana's Kitchen Users
Archana's Kitchen has a special discount of 10% OFF on all Vaya Products for all its users who want to buy. Use the code below.
Website: Vaya Tyffyn

Discount Code: VAKAPR

Valid Till: 30th June 2017
We assure you, you and your kids will love the attention you get at lunch time with food that is warm, from a super stylish lunch box. Read more at Vaya Tyffyn, where we answer all your questions on the quality of the product and its world class quality.