Chai Ka Masala Recipe - Homemade Spice Powder for Tea

Archana's Kitchen
On

Thursday, 14 January 2016 09:27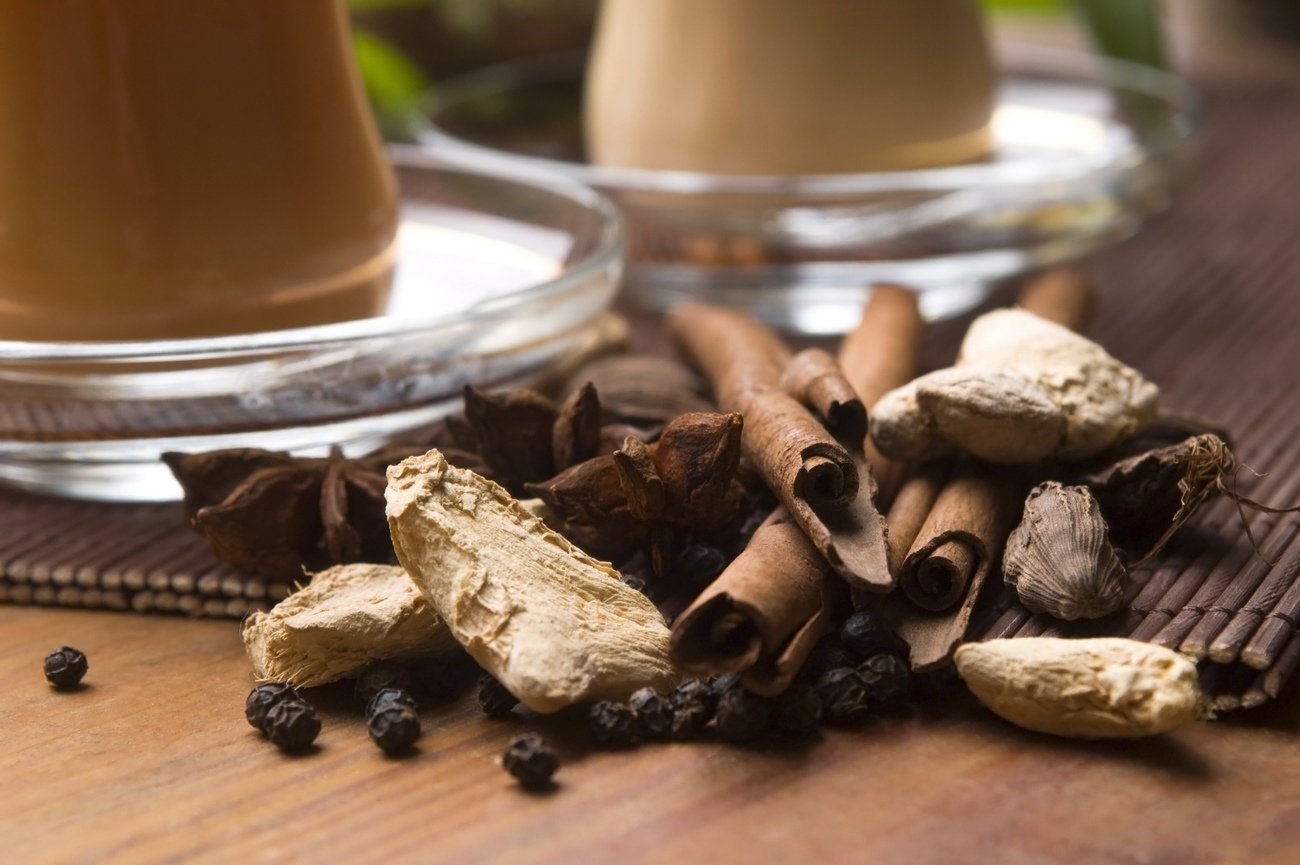 On cold winter days and in wet monsoons, a hot steaming cup of Masala tea is what you need to give that instant energy and warmth. Addition of spices make the tea healthier.The secret behind a perfect cup of Masala tea is the Chai ka Masala or Masala Tea Powder.You can store it for 4-6 months in an air-tight container.
Aromatic spices roasted and ground together make a perfect Masala Tea Powder. Spice up your regular tea with the Masala Tea Powder and pep up your tea parties. Let your loved ones refresh after they take their first sip of this flavorful tea.
Plan your tea parties with addition of Chai ka Masala to the tea and delicious snacks like Spicy Potato Chutney Sandwich Recipe, Apple Cinnamon French Toast Recipe, Paneer Stuffed Bread Fritters Recipe.
Did you know: Herbs and spices add a different dimension to any food, and many come with proven heart healthy benefits. They can ease physical pain, including post-workout soreness. Herbs and spices also have antibacterial and antiviral properties. They are high in B-vitamins and trace minerals.
Ingredients
1/4 cup

Cardamom (Elaichi) Pods/Seeds

1/4 cup

Cloves (Laung)

1/4 cup

Dry ginger powder

1 tablespoon

Whole Black Peppercorns

2 inch

Cinnamon Stick (Dalchini)

1 teaspoon

Nutmeg powder
How to make Chai Ka Masala Recipe - Homemade Spice Powder for Tea
To begin making Chai ka Masala, place a pan on medium heat. Add cloves, cardamom, black peppercorns and cinnamon, one by one, in no particular order.

Dry roast the spices on medium heat for a couple of minutes until they release a roasted aroma. Turn off the heat and transfer the spices to a plate and allow them to cool.

Once the spices have cooled, add the dried ginger powder, nutmeg powder and blend the roasted spice mixture in a blender to a smooth powder.

Your Chai ka Masala is ready. Transfer the masala to an airtight container and store it for 4 to 6 months in a glass jar in the freezer and use and when required.

Add 1/4 teaspoon Chai Masala powder to make 2 cups of Chai (Tea). Adjust the masala to suit your taste. If you like black tea, then add a pinch and if you are making tea along with milk then 1/4 teaspoon for two cups would give you a mild flavor.

Every Chai lover has a preference in their ways the tea has to be made, so go ahead and experiment and enjoy this delicious Chai Masala.