Chettinad Rasam Powder Recipe
Basic spice powder must for many Chettinad recipes

Uma Raghuraman
On

Sunday, 27 December 2015 00:14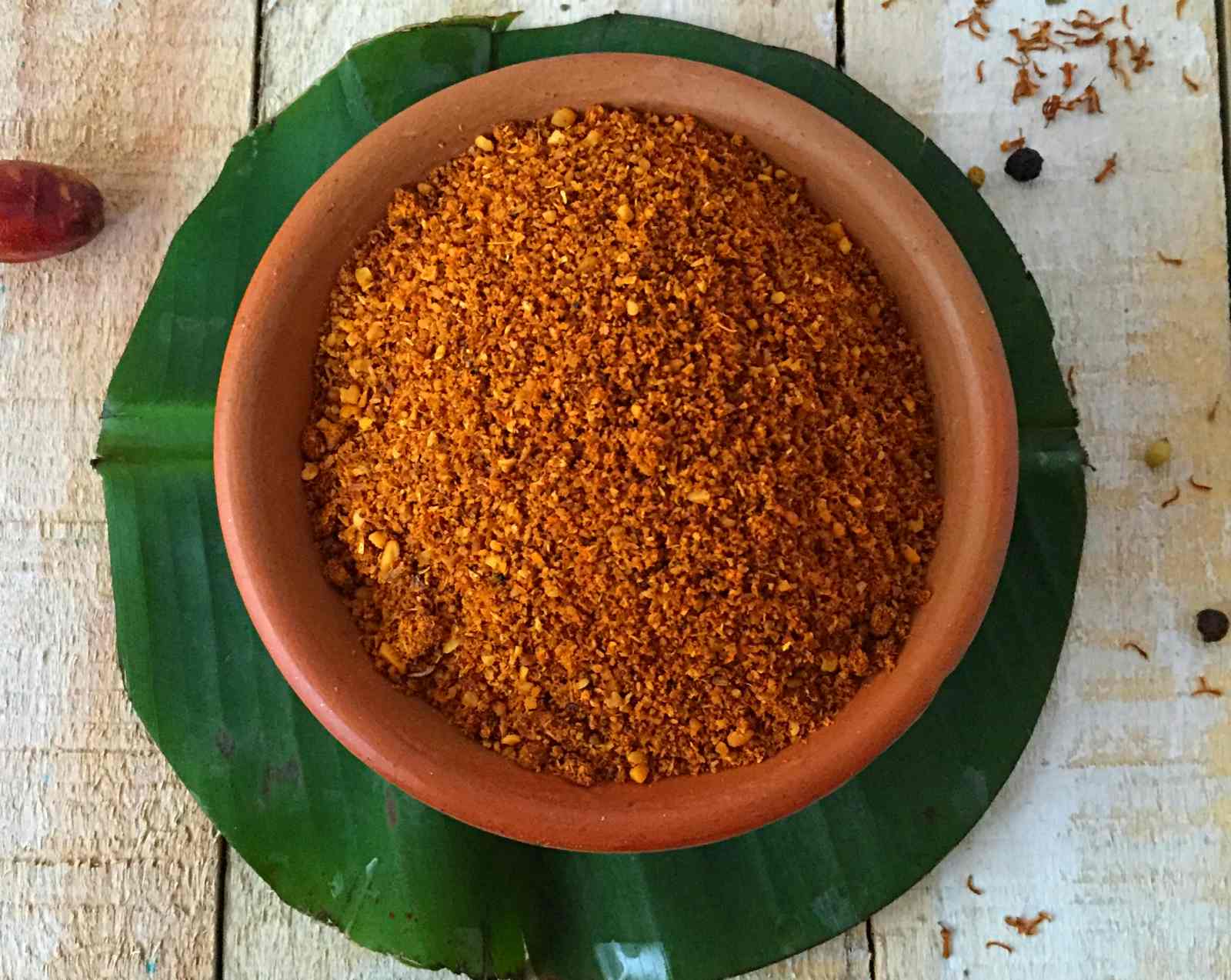 The Chettinad Rasam Powder Recipe is a classic and traditional recipe of the powder that is used in south indian homes. 'Rasam' or Charu/ Saaru is a flavourful South Indian Soup made from the juice of tamarind, tomatoes along with or without the Lentil broth. It can be sipped and enjoyed like a soup or mixed with rice. It is a great appetiser and has medicinal properties too. The Chettinad Rasam powder can be prepared in bigger batches and you can store them in an airtight container. It stays good for 3 to 6 months.
If you like this recipe, take a look at more recipes like
Ingredients
1 cup

Dry Red Chillies

1/2 cup

Coriander (Dhania) Seeds

1/4 cup

Arhar dal (Split Toor Dal)

1 tablespoon

Cumin seeds (Jeera)

1 tablespoon

Whole Black Peppercorns

1 teaspoon

Methi Seeds (Fenugreek Seeds)

1 tablespoon

Sesame (Gingelly) Oil
How to make Chettinad Rasam Powder Recipe
To begin making the Chettinad Rasam Powder Recipe, heat a medium size pan and dry roast the coriander seeds,fenugreek seeds and pigeon peas all separately. Roast them until they are crisp and the dals turn pinkish brown.

Once roasted, set them aside to cool.

In the same pan, heat 1/2 tablespoon oil in low heat and fry chillies for about 2 to 3 minutes and set it aside to cool.

Heat the another 1/2 tablespoon of oil over low heat and fry cumin seeds and peppercorns separately till fragrant and set aside to cool.

Combine all the above roasted chettinad rasam powder ingredients and grind them to a coarse powder and store the Chettinad Rasam powder in an airtight container.

If you plan to use it occasionally, then place the bottle in the freezer and it will remain fresh for a long time.