Chocolate Filled Pumpkin Cupcake Recipe With Raspberry Topping

Archana Doshi
On

Friday, 19 October 2012 12:30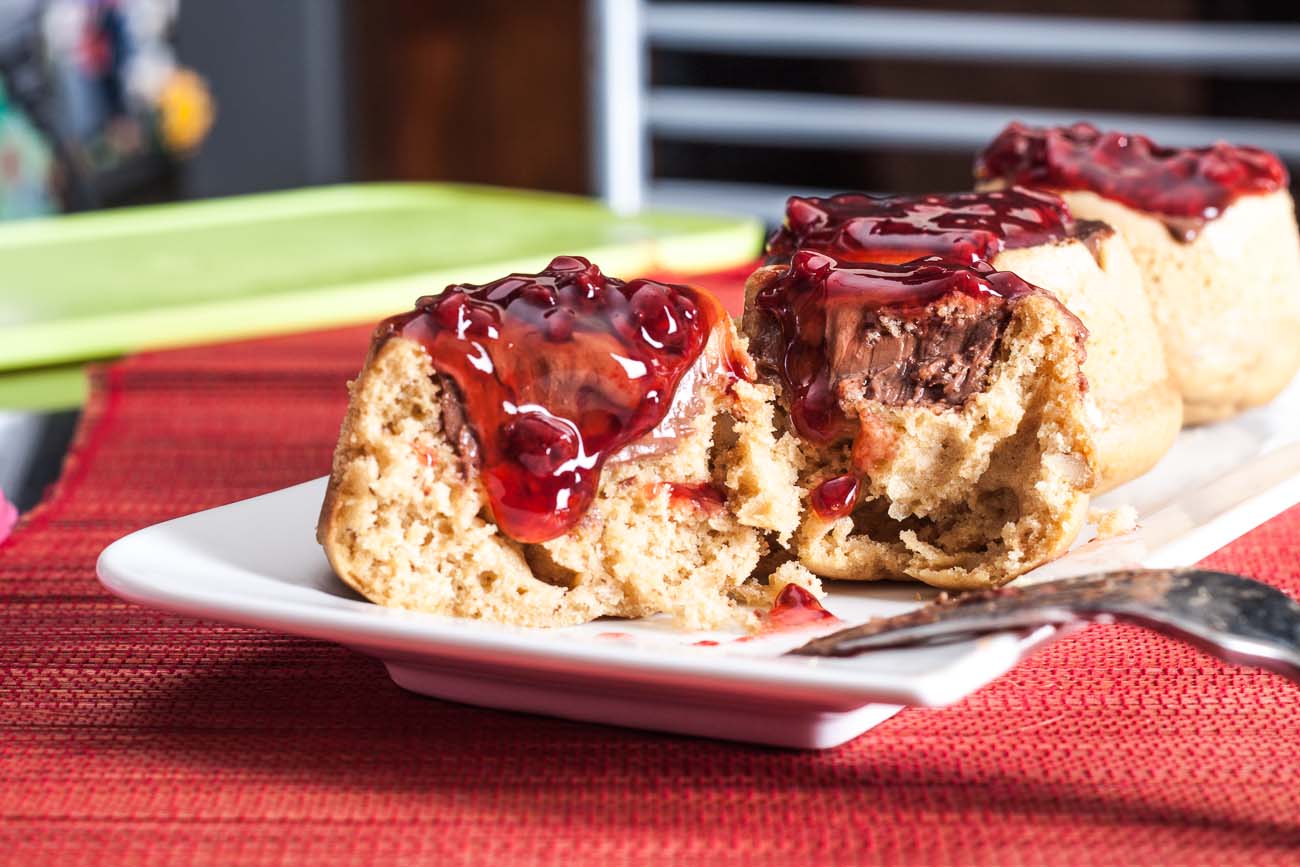 Chocolate Filled Pumpkin Cupcake Recipe is a delicious recipe that can be made for special occasions and festivals. The cake is made from Pumpkin puree and filled with Chocolate Ganache, dessicated coconut and spices like nutmeg and cardamom topped with raspberry topping. These Chocolate Filled Pumpkin Cupcakes are quick to make and also a great quick way to impress your guests at your next dinner party.
Some other cupcake recipes that you can try are:
Ingredients
1 1/2 cups

Pumpkin puree

3

Whole Eggs

3/4 cup

Oil

1/2 cup

Milk

, cold
1-1/2 cups

Brown Sugar (Demerara Sugar)

1/2 cup

Dessicated Coconut

1-1/2 cups

All Purpose Flour (Maida)

1-1/2 cups

Whole Wheat Flour

1 teaspoon

Vanilla Extract

1/4 teaspoon

Nutmeg powder

1/4 teaspoon

Cardamom Powder (Elaichi)

2 teaspoons

Baking powder

1/4 cup

Slivered Almonds (Badam)

1/2 teaspoon

Salt

1

Chocolate ganache

, recipe
1

Raspberry Compote
How to make Chocolate Filled Pumpkin Cupcake Recipe With Raspberry Topping
To begin making the Chocolate Filled Pumpkin Cupcake, we will first preheat the oven to 180 C.

Combine the pumpkin puree, eggs, sugar, canola oil in a stand mixer or large bowl and beat until fluffy and well combined. Gradually beat the milk, desiccated coconut,baking powder, nutmeg powder, cardamom powder salt and flour until well combined. Finally fold in the almonds

If you don't have cup cake fill cake pan, then you can use normal cup cake pans for this recipe.

Spoon into prepared cup cake trays and bake in the oven for 10 to 15 minutes until a toothpick inserted in center comes out clean.

Cool the cupcakes completely. If you used the fill cake pan, then spoon the chocolate ganache filling into the center cavities and top with the raspberry filling.

If you are using normal non fill cupcake pans, then you can spread the ganache on the top of the cup cake and drizzle the raspberry filling just before serving. Once filled, place the filled cup cakes in the refrigerator for a few hours before serving.

Serve the Chocolate Filled Pumpkin Cupcakes during special occasions.