Chocolate Ganache Recipe (Perfect Frosting For Cakes and Cup Cakes)
Chocolate Ganache Recipe is a delicious and simple chocolate frosting recipe that can also be used as a dessert sauce.

Archana Doshi
On

Monday, 09 March 2009 23:34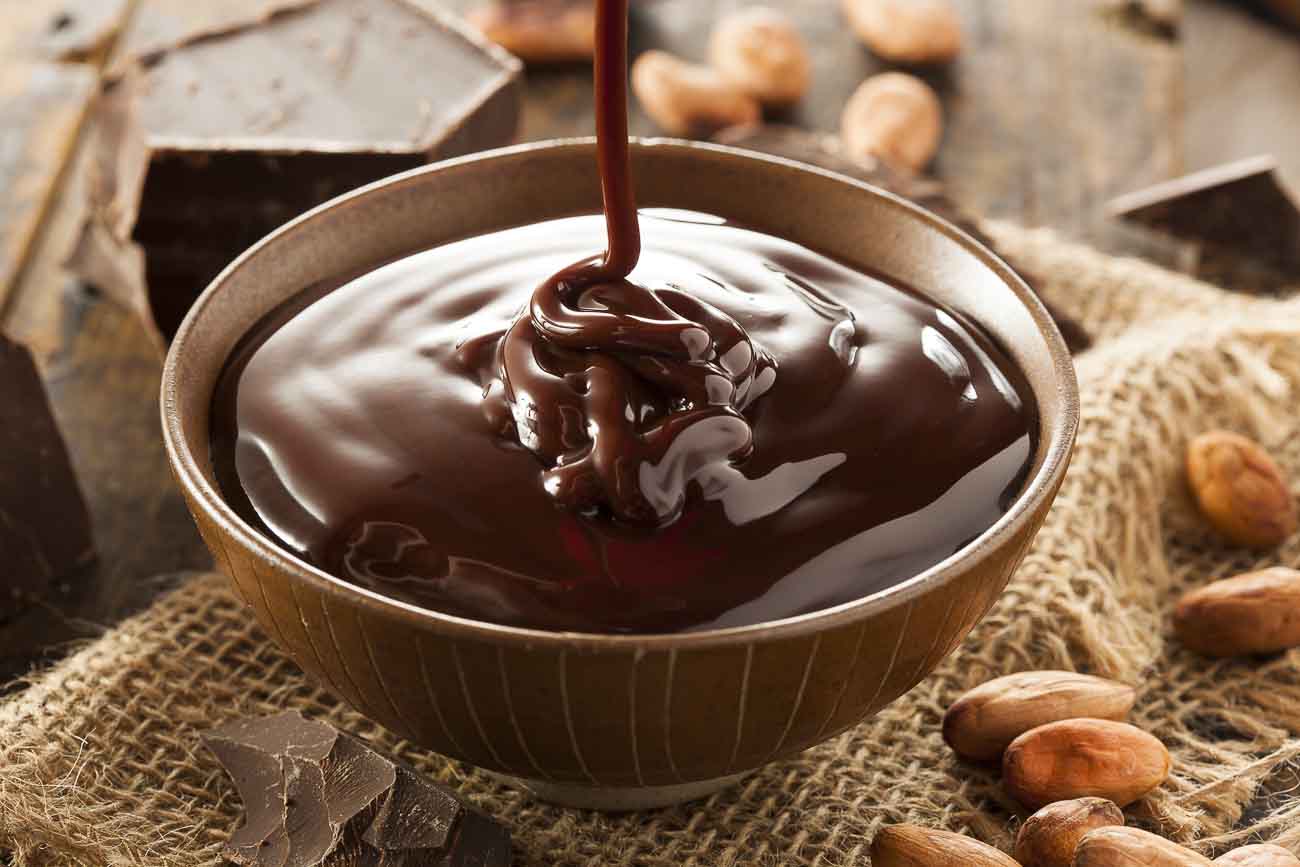 Chocolate Ganache is a delicious recipe for a frosting that can go over cakes and cup cakes. Its creamy and made from high quality dark chocolate blended with fresh heavy cream. The sauce is thick and solidifies very beautifully over cakes making it a perfect icing and tastes so much better than the butter cream icings.
Ganache is a French term referring to a smooth mixture of chopped chocolate and heavy cream. The origins of ganache are debatable but it is believed to have been invented around 1850. Some say it originated in Switzerland where it was used as a base for truffles. Others say it was invented in Paris at the Patisserie Siravdin. Dark, milk, or white chocolate can be used to make ganache and different flavorings can be added such as liqueurs and extracts. Butter, oil, or corn syrup can also be added when a dark shiny glaze is desired.
Serve this Chocolate Ganache as part of a sundae with a scoop of icecream of your choice, some nuts like almonds and cashews and some Rich Chocolate Almond Brownie Recipe (With Egg Free Option)
Here are a few dessert recipes you can make with ganache
Ingredients
200 ml

Fresh cream

340 grams

Dark chocolate

, (12 oz) finely chopped
How to make Chocolate Ganache Recipe (Perfect Frosting For Cakes and Cup Cakes)
To begin making the Chocolate Ganache Recipe, first place the cream in a sauce pan over medium heat and bring to boil.

Remove from heat and add the chopped dark chocolate into the cream.

Bring the saucepan, back to the heat and keep stirring the chocolate and the cream on low flame until the chocolate melts and until the mixture is glossy and smooth.

Once you have a smooth chocolate and cream mixture, set the ganache aside to cool completely.

Spread the Chocolate Ganache over cooled cakes or between layers of a cake or roll into balls to make truffles.

To make it as a dessert sauce - thin down the ganache with some hot milk

1 tablespoon ganache: 1 tablespoon hot milk

Combine both and mix well.

Serve this Chocolate Ganache as part of a sundae with a scoop of icecream of your choice, some nuts like almonds and cashews and some Rich Chocolate Almond Brownie Recipe (With Egg Free Option)