Chocolate Lover's Cheesecake Recipe

Vibha Bhutada
On

Tuesday, 16 August 2016 00:56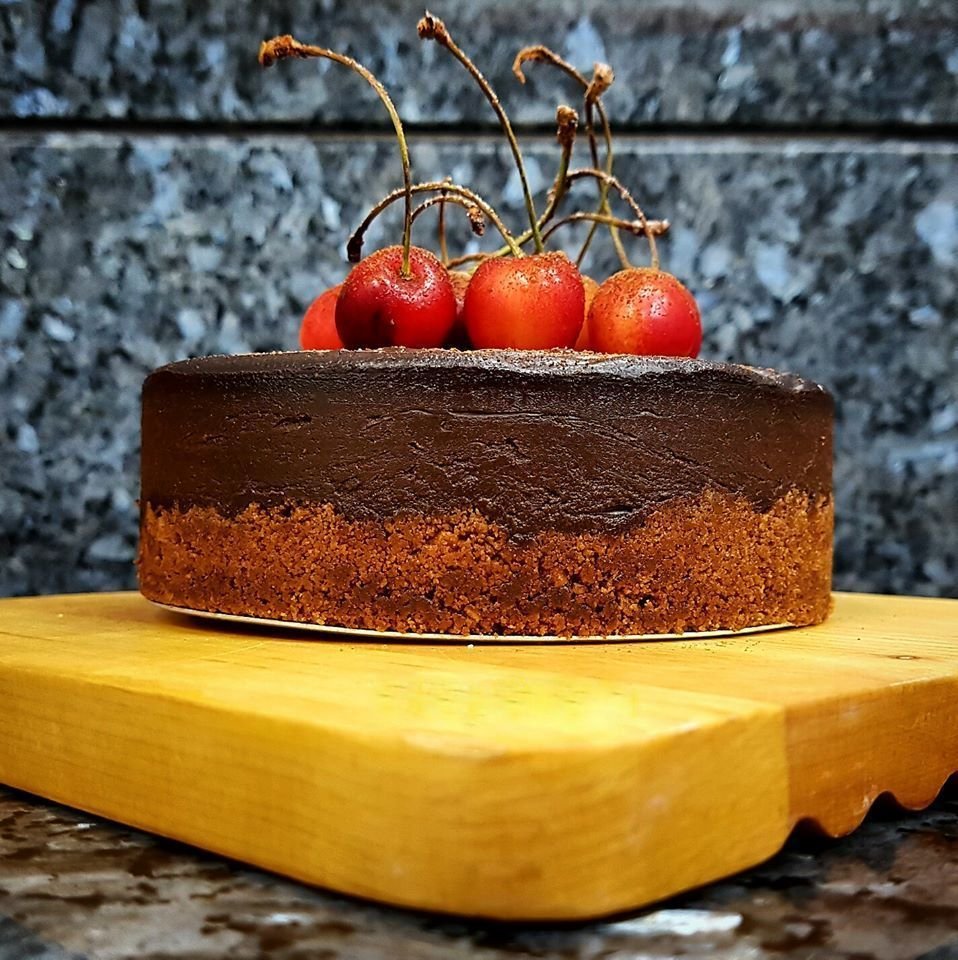 No cream cheese. No gelatin. The Richest, Creamiest, Dreamiest Cheesecake - Chocolate Lover's Cheesecake Recipe is just perfect for any occasion that you want to cherish! Just a simple decadent chocolate cheesecake filled with deliciousness.
7-hours is necessary if you want a completely set cheesecake that will come out of the pan with ease. Chocolate Lover's Cheesecake Recipe absolutely taste best at room temperature, so after chilling, let it stand at room temperature for 20 to 30 minutes before serving. Serve this decadent Chocolate Lover's Cheesecake as a dinner party dessert or as a tea time dessert occasionally.
If you like this cheesecake recipe, explore for more similar recipes
Ingredients
For The Crust
7-8

Bourbon Biscuits

, (or hide and seek biscuits)
7-8

Chocolate wafers

, or Bournvita biscuits
1 tablespoon

Caster Sugar

4-5 tablespoon

Butter

, melted
For The Filling
2 cups

Dark chocolate

, unsweetened dark chocolate (I used Valrhona Couverture 70%)
1 cup

Heavy whipping cream

1/4 cup

Dark Chocolate Chips

, (semisweet)
For Garnishing
1 cup

Fresh Cherries

, washed & dried
1 tablespoon

Cocoa Powder

, for dusting
1 tablespoon

Icing Sugar

, for dusting
How to make Chocolate Lover's Cheesecake Recipe
To prepare Chocolate Lover's Cheesecake Recipe, get prep with all the ingredients. Start by making the crust.
Crust
Pulse the cookies in a Grinder to make fine crumbs.

In a medium bowl, combine the cookie crumbs, sugar, and melted butter.

Stir with a fork until all the crumbs are moistened.

Add the crumb mixture to a 6-inch Spring form pan and gently press about 1-2 inches up the sides of the pan.

Press the rest of the crumbs into an even layer over the bottom of the pan.

Refrigerate for 20 minutes.
Filling
Place dark chocolate chunks in a bowl and set aside.

Heat the cream in a microwave safe bowl for 30 seconds or until you see bubbles.

Remove carefully and pour evenly on chopped chocolate.

Let it sit for 4-5 minutes undisturbed.

Whisk the ganache and make sure there are no lumps. You'll get smooth and silky ganache.
Assembling
Pour half of the filling into the cooled crust.

Add chocolate chips and pour the remaining filling on top.

Refrigerate until thoroughly chilled, at least 6 hours or overnight.

To serve, carefully un-mold the sides of the spring form pan.

Let it stand at room temperature for 20 minutes.

Top with fresh cherries and dust cocoa powder and powdered sugar on top.

Slice Chocolate Lover's Cheesecake Recipe and serve as a dinner party dessert.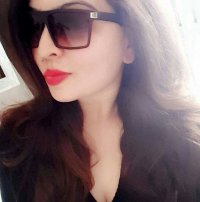 A baker, foodlover, hardcore animal lover, risk taker, fitness freak, traveller and photography nerd.