Classic Chettinad Seepu Seedai Recipe
An authentic Chettinad rice flour snack

Uma Raghuraman
On

Wednesday, 26 October 2016 00:00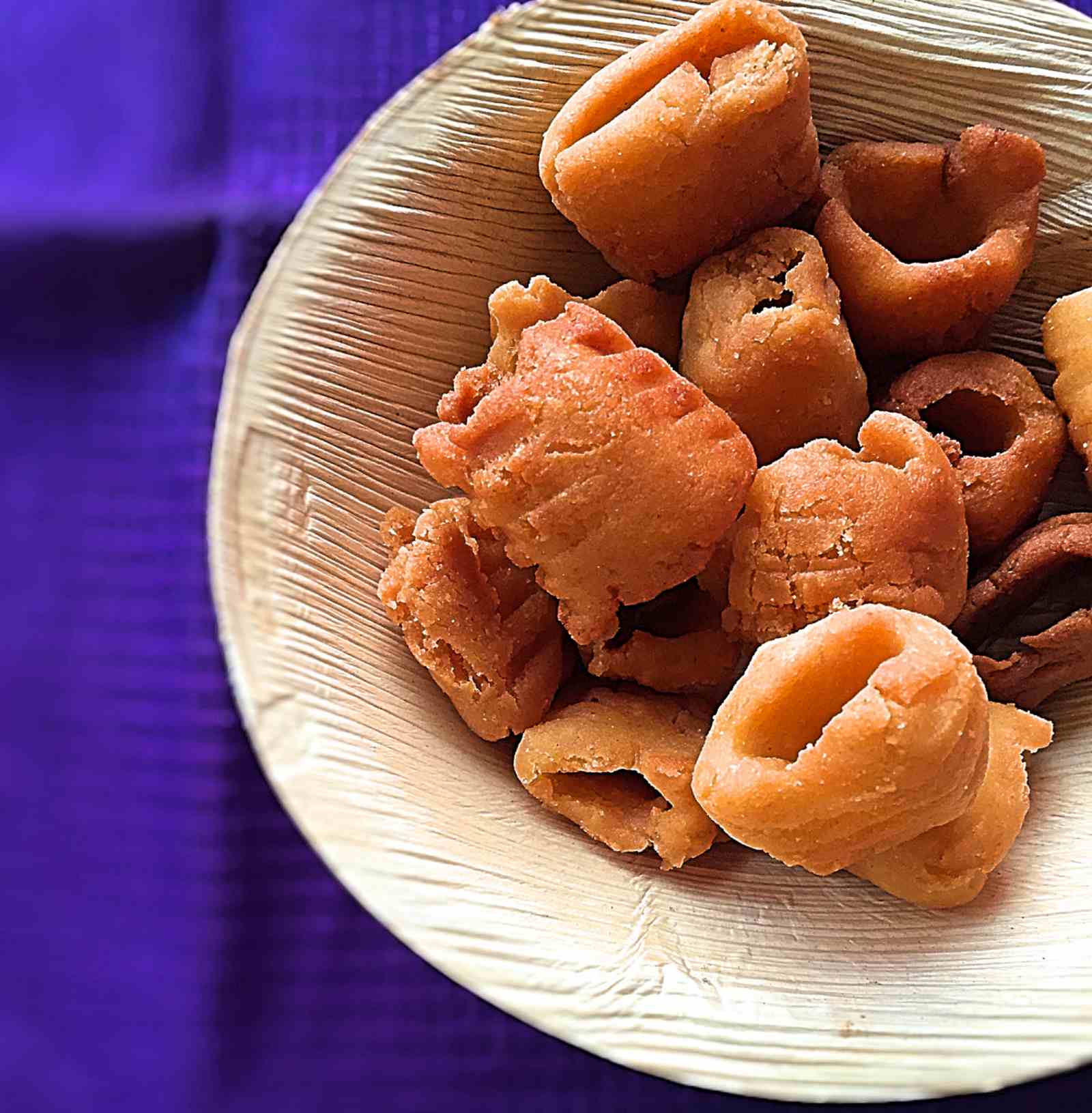 Seepu Seedai is a popular South Indian Snack that resembles pebbles and is very popularly prepared during the festive seasons. This gluten free fried snack just melts in the mouth, and is made widely during Janmashtami. There are so many different varieties of seedai and this recipe of Classic Chettinad Seepu Seedai is a Chettinadu recipe where the seedai dough is made using freshly extracted coconut milk. Special Seepu Seedai press is used to shape the seedai. Seepu in Tamil language means comb. As the seedai have comb-like line impressions on them, it is called Seepu Seedai. If you do not have a Seepu Seedai press you can try shaping them using your finger and giving the line impressions on them using a fork.
Serve the Classic Chettinad Seepu Seedai during tea parties or as a snack during festivals.
Other Tea time snacks that you can try are:
Ingredients
1 cup

Rice flour

,  
1 tablespoon

Urad Dal Flour

2 teaspoons

Butter (Unsalted)

1/2 cup

Coconut milk

, thick milk extracted from fresh coconut

Salt

, to taste

Oil

, to fry
How to make Classic Chettinad Seepu Seedai Recipe
To begin the preparation of Classic Chettinad Seepu Seedai, first sift the rice flour twice.

Sift the urad dal flour twice.

Mix the two flours, add salt and sift again.

In a medium size bowl, add the sifted flours, butter, coconut milk and knead to make a smooth and crack free dough, adding little water if required.

Cover with a damp cloth and let it rest for 15 minutes.

If you have a seepu seedai press, then grease the press, fill it with the dough .

In a greased butter paper, make long strips and cut them into 7 cm strips and join their ends to make cylindrical shapes.

Alternatively, if you do not have a seepu seedai press, take a small portion of the dough, and press it around your greased index finger, without covering the top .

Gently press a fork to give line impressions on the seedai.

Remove the shaped dough from your finger carefully and place it vertically on a dry kitchen towel or butter paper. Shape the remaining dough similarly.

Heat oil for frying the seedai.

Once the oil is hot, fry the seedai over low/medium flame, till they are uniformly fried and then drain them in a tissue.

Once cooled, store them in an airtight container (can be stored for 4-5 days).

Your Classic Chettinad Seepu Seedai is ready to be served at your next tea party or during the festive season.
Important Notes:
To prepare the urad dal flour, dry roast 1/2 cup of urad dal in a kadai or pan till they turn slightly red/brown . Allow it to cool completely, grind them to a fine powder.

If preparing rice flour at home, soak the raw rice for 1 hour, drain and spread the rice in a kitchen towel for 30 minutes.

Grind them to a fine powder and lightly roast them in a kadai till the extra moisture is absorbed.

While shaping the seedai, keep the remaining dough covered with moist cloth to prevent the dough from drying.