Classic Homemade Hummus Recipe With Lemon And Coriander
Classic Middle Eastern dip recipe to flavour up falafels, sandwiches and more

Archana Doshi
On

Tuesday, 29 July 2008 14:52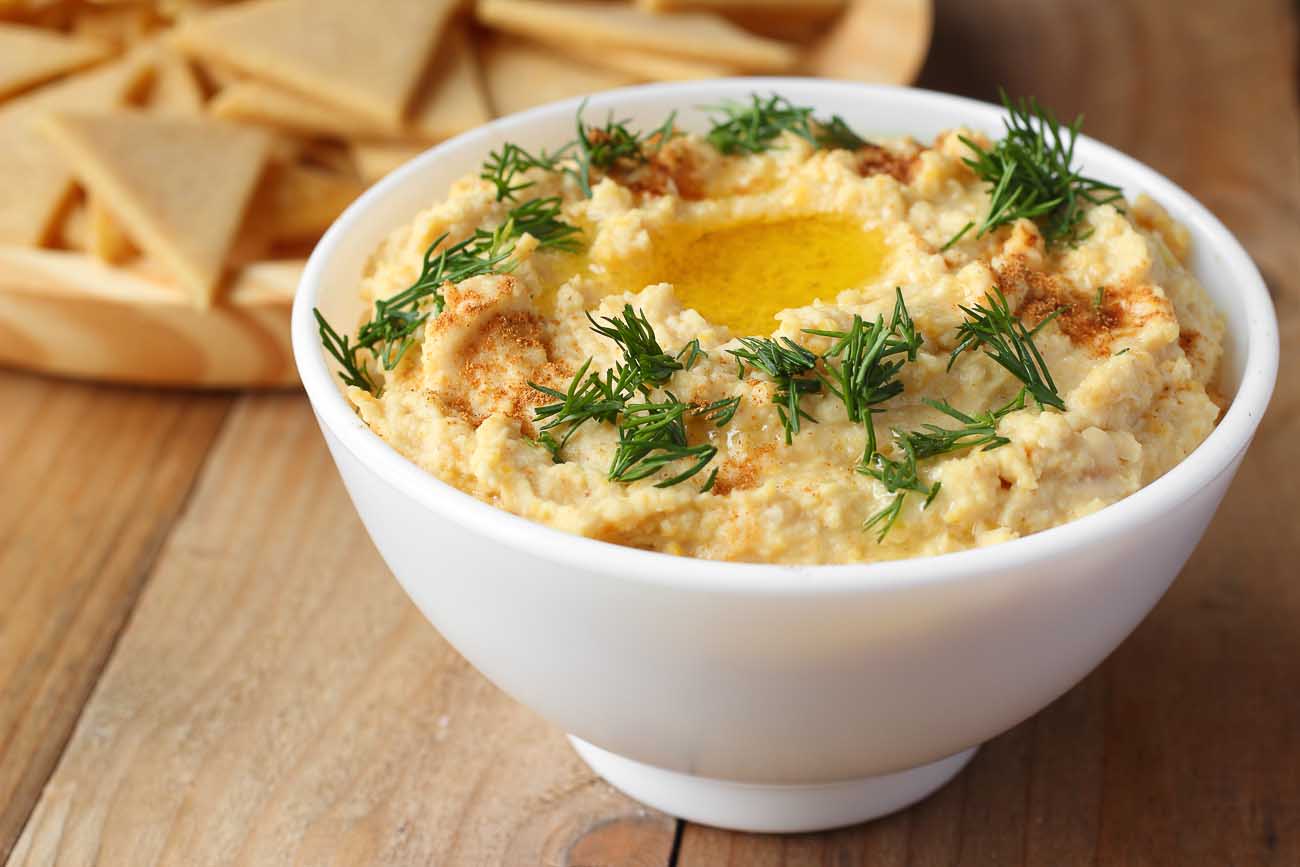 The Classic Homemade Hummus Recipe is super simple to make right in your own kitchen. It is a nutritious dip that can be used as a spread. It is made from cooked chickpeas, blended with tahini, olive oil, lemon juice, salt and garlic.
Hummus is a popular food in various local forms throughout the Middle Eastern world. As a spread, dip or a pita filling, classic hummus is both delicious and satisfying. Best of all, it's whipped up in seconds in a blender or food processor. Tahini, or sesame seed butter, can be found in health food stores, gourmet shops and even many grocery stores. You can make your own tahini at home.
Click here to see the Recipe of How to Make Homemade Pita Bread
Click to see the Video Recipe of Homemade Tahini Sauce
Here are recipes that you can have with hummus
Note: The video is of roasted bell pepper hummus; but you can make the classic hummus the similar way as shown in the video.
See video recipe of how to cook chickpeas in a pressure cooker.
Variations: For a spicier hummus, add a sliced red chilli or a dash of cayenne pepper. You can add roasted red bell peppers, chopped coriander, chopped olives, parsley, jalapenos or any other herb to suit your taste.
Diet:
High Protein Vegetarian
Ingredients
1-1/2 cups

Kabuli Chana (White Chickpeas)

, soaked overnight, cooked till soft
1/4 cup

Chana stock

2

Lemons

, juiced
2 tablespoons

Tahini

2 cloves

Garlic

Salt

, to taste
1/4 cup

Olive Oil

1/2 teaspoon

Cumin powder (Jeera)

, (roasted)

Parsley leaves

, or coriander, small bunch, finely chopped
How to make Classic Homemade Hummus Recipe With Lemon And Coriander
To begin making the Homemade Lemon Coriander Classic Hummus Recipe, drain all the water from cooked chickpeas. reserve about 1/4 cup of its stock to blend the hummus.

Combine all the ingredients except the olive oil in a blender or food processor. Add 1/4 cup of liquid from chickpeas. Blend for 3-5 minutes on low speed until smooth.

Add the olive oil through the spout of the food processor and pulse for a few seconds until combined.

Stir in the freshly chopped parsley or coriander; squeeze in the juice from the lemon and stir. Check for the salt and lemon levels and adjust to suit your taste.

Serve the delicious Lemon Coriander Hummus with warm or toasted Pita Bread and Tabbouleh Salad.

You can store the hummus in an airtight container for a week and use it as and when required in a wrap or a spread over a sandwich. You can also use it as a dip for Manakish Zaatar.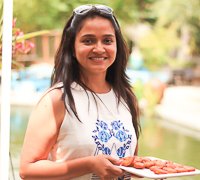 Archana Doshi is the founder of Archana's Kitchen. Archana launched Archana's Kitchen in 2007 as a way to keep track of her and family's recipes, and along the way grew it into one of the most popular cooking websites in the world. Archana is dedicated to helping home cooks be successful in the kitchen. Archana says "I hope you enjoy cooking recipes from my website where the sole effort is to make cooking simple for you. When you try out one of our recipes, we are longing to hear back from you. Do take your time to come back and share your comments, as your feedback means a lot to me"